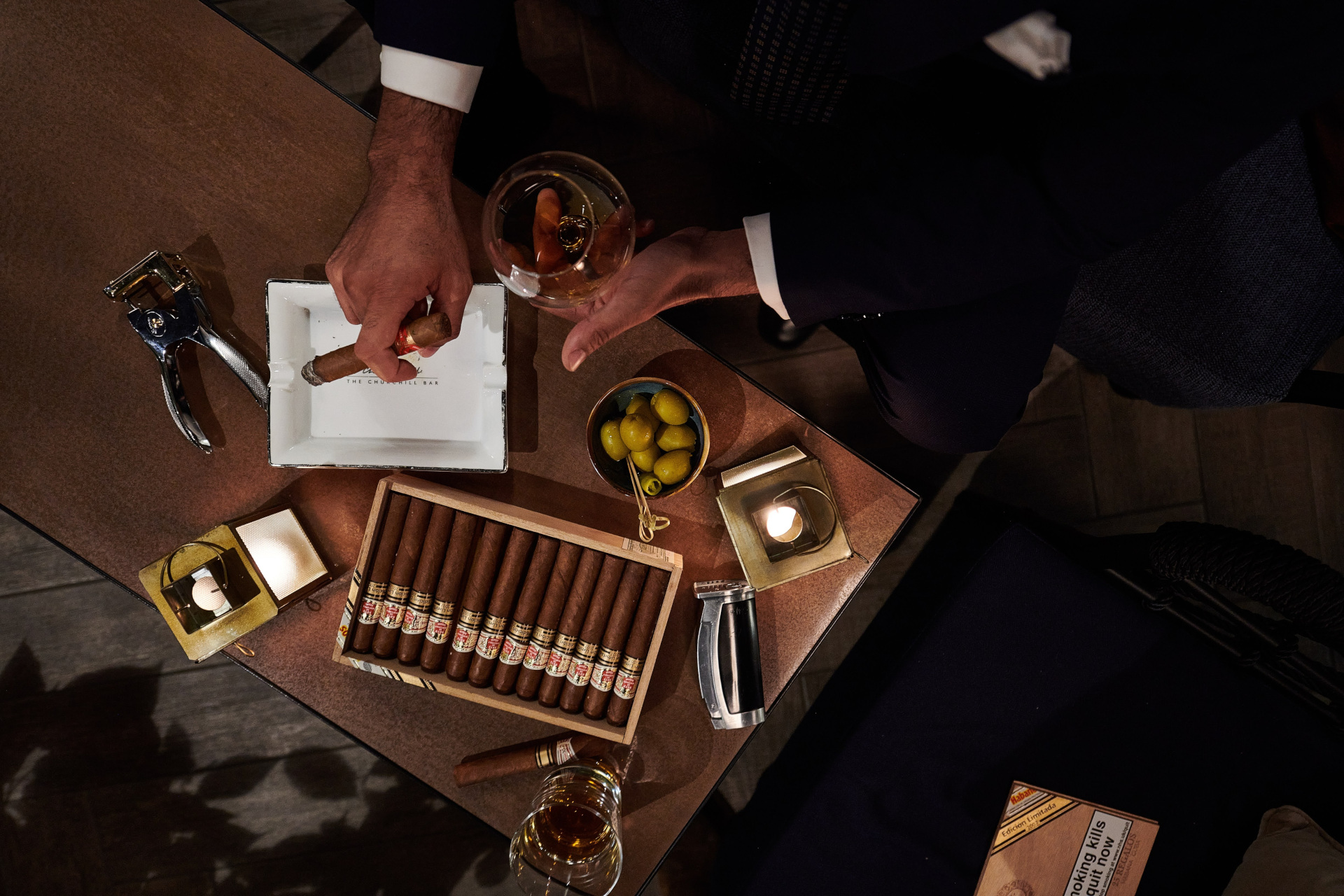 Drinking to Churchill: New Cocktail Book Pays Homage to our One-Time Leader's Love of Drink
You can celebrate the former PM at London's Hyatt Regency
By Rod Gilchrist | 2 years ago
Winston Churchill's love of drink has spawned a brand new book, says Rod Gilchrist, as he pays a visit to the Hyatt Regency's Churchill Bar.
The Best Champagne Bars in London
Drinking to Churchill: New Cocktail Book Pays Homage to our One-Time Leader's Love of Drink
Sir Winston Churchill's love of a tipple or two is as much associated with Britain's wartime leader as his heroic speeches which inspired the world to defeat the Nazis. He liked to boast that during his lifetime he had drunk his way through 42,000 bottles of vintage Pol Roger, his favourite champagne. That's two bottles every day.
Indeed, Churchill was so indebted to what he called Pol Roger's 'life giving properties' that he named his race horse after the famous fizz and celebrated with a magnum when he saw it win at Kempton Park in 1953, Coronation year.
Nobody quite worked out how many bottles of his other favourite 'sharpener', Johnny Walker Red Label, he also sunk, but as he started drinking it at breakfast as a young soldier in India to disguise the taste of dirty water, we must assume it might be almost as many.
For these, and other fascinating insights into Sir Winston's seemingly unquenchable thirst I am indebted to the Churchill Bar and Terrace at London's Hyatt Regency – the Churchill Hotel overlooking leafy Portman Square just behind Oxford Street, where the great man has been honoured with the library bar named after him, which also features many classic photos, family heirlooms and literature celebrating his life.
It coincides with the publication of an attractive new book, Churchill's Cocktails, produced in association with Imperial War Museums, which features 30 cocktail recipes inspired by the anecdotes, passions, people and places that shaped the man often voted the most famous Briton of all.
Watched over by a stern marble bust of our wartime leader (surely not an expression of disapproval), I perched myself on a swivel chair at the Manhattan style bar at the hotel happy to celebrate one, two (or perhaps three?) of the tempting cocktails lavishly illustrated in the new book.
My man with the cocktail shaker was Nelson Bernardes, who mixed his ingredients with the surgical care of a chemist. As an opener he recommended The Clementine, named as a tribute to Clementine Hozier, Winston's long-suffering wife, who he proposed to in the grounds of Blenheim Palace and married in 1908.
The first sip was like nectar. How do you make this delicious concoction, Nelson? He told me: 'First I soak the brown sugar cube with four dashes of Angostura Bitters, I transfer the cube into the chilled glass, add cognac and top up the glass with golden Pol Roger champagne. Then I place orange zest on the rim as a garnish. The hint of orange fits well with the name Clementine, yes?' Indeed, it slipped down very nicely.
Next up, The Spitfire. As befits the name of the fighter plane that won The Battle of Britain this was fiery. Nelson mixed 40ml of seven-year-old Havana Club, 15ml Cocchi Americano, 10ml roasted cocktail syrup and 20ml cold brew coffee. I had never heard of some of these ingredients but I suppose they must rest with the barman as his secret.
Why is it called The Spitfire? 'Ah, the rum-based cocktail has green and blue hues to replicate the camouflage found on a Spitfire,' Nelson told me. Very clever.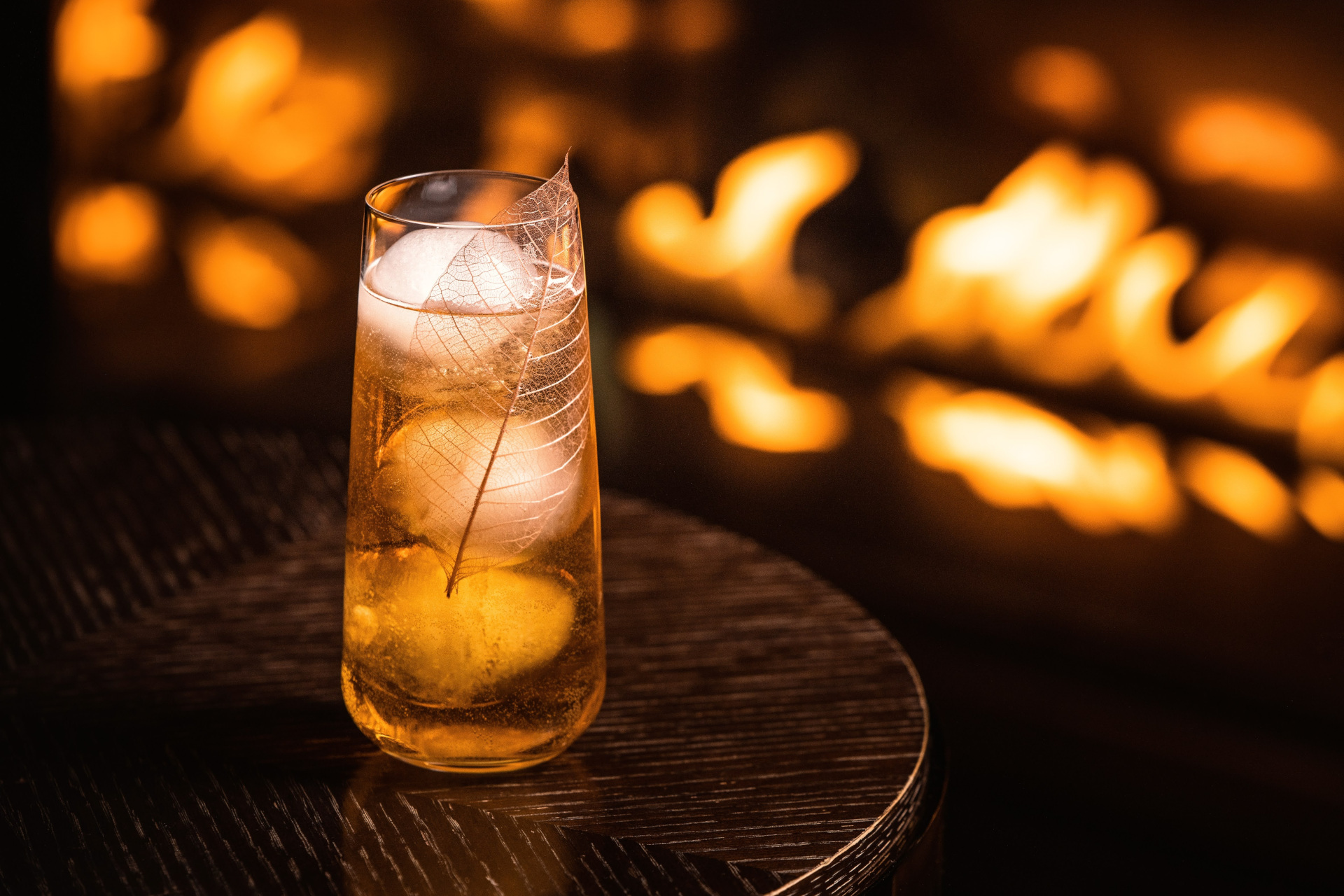 Sir Winston himself would no doubt be amused at the irony of cocktails based on his valiant years as he rarely drank mixed drinks famously pouring Roosevelt's Martini's into the nearest potted palm during a visit to the White House when the President wasn't looking.
For those who want to really get into the Winston mood and a smoke a cigar while sipping their cocktail, the hotel offers the Churchill terrace where his favourite brand, Romeo y Julieta, is available.
It's been said that Churchill exaggerated how much he drank and used it as a political prop much as Margaret Thatcher with her handbag. His recipe for a healthy life was 'hot baths, new peas, old brandy and cold champagne'.
Appearing tipsy was sometimes an act to disguise an ever sharp brain. Once in the Commons a female MP accused him of being 'disgustingly drunk'. He shot back with waspish wit. 'My dear you are ugly, but tomorrow I shall be sober and you will still be ugly.'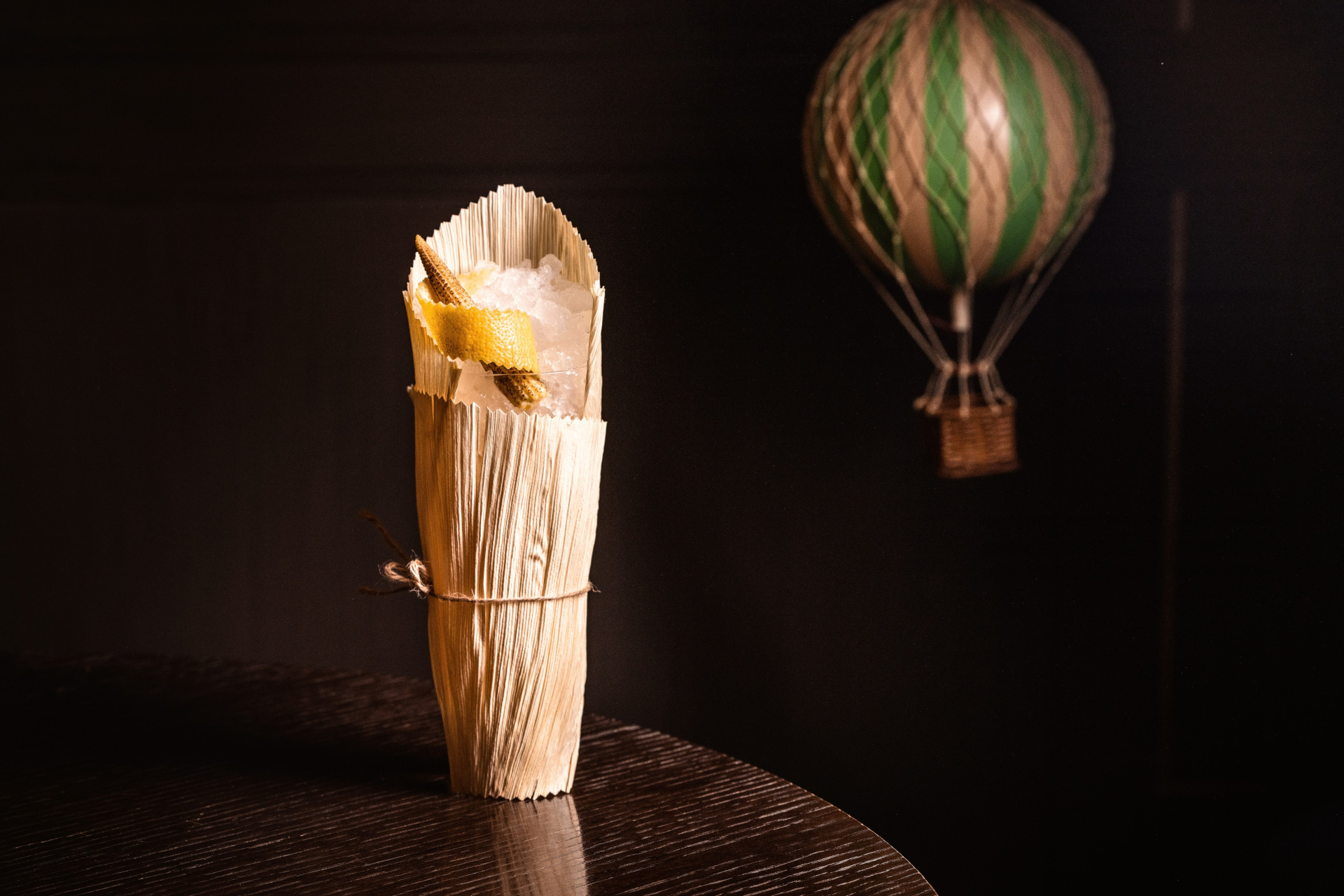 Nelson pours me another cocktail and tells me how they all relate to the many stories of Churchill's life. There's a rum cocktail so we can learn about how he came under fire in Cuba; a vodka cocktail to rekindle memories of Churchill drinking copious toasts with Stalin in Russia; a cocktail called The Bitter Truth to remind us of his exchange with Nancy Astor who said to him: 'If I were your wife I would put poison in your coffee.' Winston replied, 'Nancy, if I were your husband I would drink it.'
It's charming that all of these delicious heady cocktails are served in a variety of glasses designed to heighten the experience – classic champagne flutes, vintage coupettes, tumblers and highballs.
There can be few more enjoyable ways to celebrate Churchill's 'Finest hours'. Cheers, Churchill!
SHOP
Churchill's Cocktails is published by Imperial War Museums in association with Churchill Bar & Terrace, and is available online and in bookshops, for £12.99. iwm.org.uk
READ MORE:
The Best Bar Trolleys And Carts / The Best Cocktail Bars in London