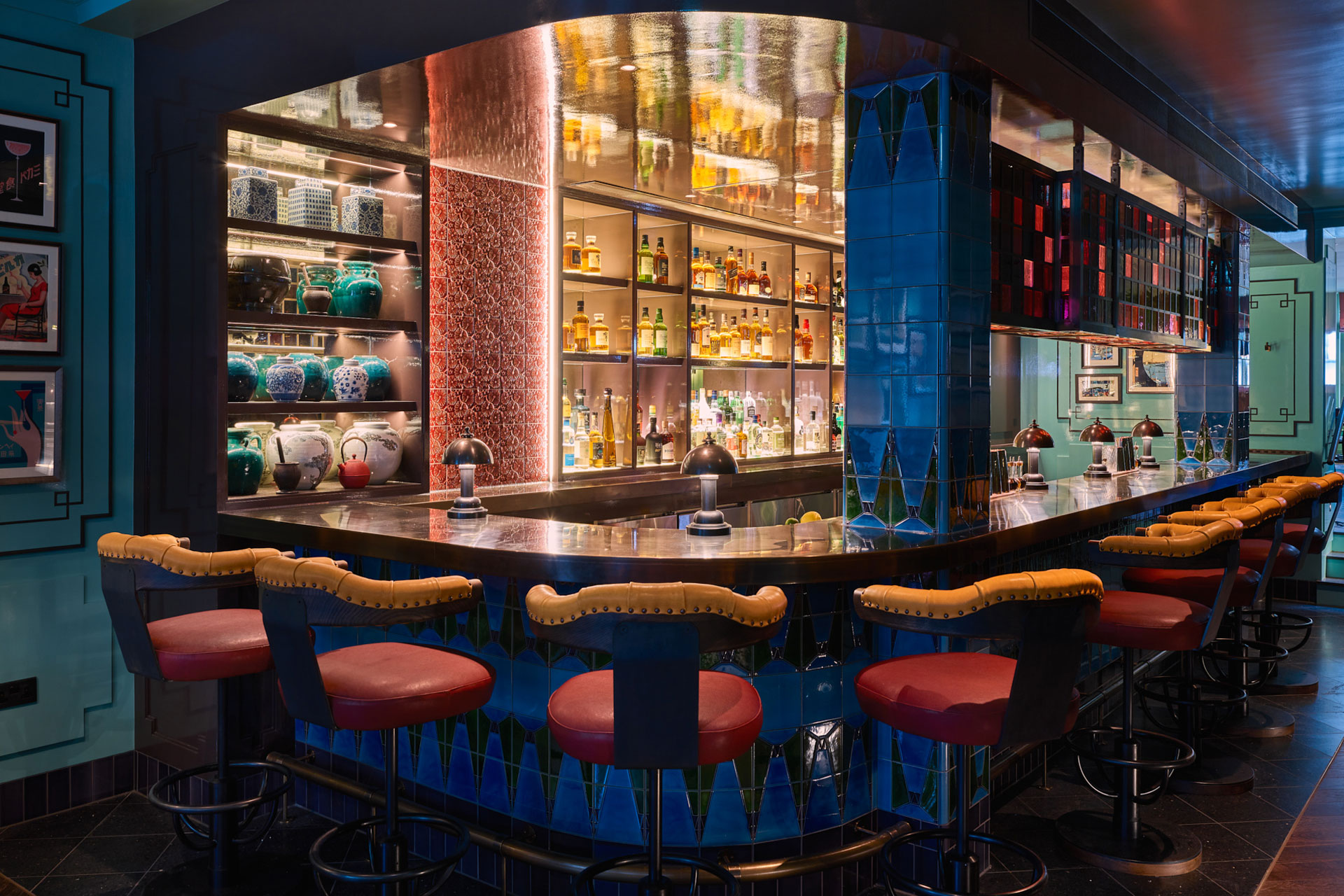 Review: Omakase at Beaverbrook Town House, Chelsea
---
If Beaverbrook's Omakase had a personality — it would be an extrovert
The new Sloaney sister of Beaverbrook's Surrey hotel, Beaverbrook Town House has just unveiled a Japanese 20-course tasting menu — and it's nothing short of exquisite. Performative, ritualistic, and intimate — beg, steal or borrow for the Omakase because this is Chelsea's best sushi experience. 
Review: Omakase at Beaverbrook Town House
Beaverbrook Town House was originally the flamboyant residence of Lord Beaverbrook. A womanizer and press baron whom Winston Churchill and Dame Elizabeth Taylor counted as a friend, the late Lord was a polarising and gout-afflicted figure of the 20th Century.
And there's no doubt his hedonistic history drips into the whole raison d'etre of the place. A quick flick of the drinks menu at Sir Frank's Bar is brimming with cues to his past (ergo the Spitfire Collins cocktail — a must for those wanting to get out of the G&T rut). The sippers of this Sloaney watering hole are hardly your usual Chelsea-life-jacket-chino-clad types either; it's the kind of bar where one can preen and peacock in a double-piece kimono and hardly look out of place.
Consider the bar's interiors the result of an aesthetically chaotic magpie with a penchant for 19th Century woodblock prints. Chequered floors and plush upholstered furnishings pop against the minty Poirot-Esque walls. It's kitschy, it's clashy — but boy does it pull off the feel of effortless glamour. It's all the result of the much fêted interior designer, Nicola Harding, whose Midas touch gives that feel of whimsical sumptuousness you'd be hard-pressed to find elsewhere.
You'll be promptly whisked away to the main performance: the 20-course Omakase. Swanning through to a more peaceful space of the restaurant, where blues, greens, and a biophilic 'moss-scape' reside underneath the glassy bar, it's an intimate evening with just your party and Head Sushi Chef, Jan Horak.
Now, a twenty-course tasting sounds overly fussy and formal — but don't let it intimidate you. Omakase (translating to 'I leave it up to you') is where you hand it all over to the chef to flex their artistry. It's performative, it's ritualistic, it's all centred around searingly high-quality ingredients.
The Best Restaurants in Chelsea
It's as accessible to a Michelin-level connoisseur as it is to a relative newcomer. There isn't a scrap of pretentiousness or expectation from Head Sushi Chef, Jan. If you want to ask all sorts of expertly niche questions to him or the Head Sommelier, Angelique Van Bommel — they'll come back with fastidiously detailed answers. But if you want the evening to be a more social one with your dining party, that's fine too.
Beaverbrook's take on the Omakase is to make it accessible for Western diners. This comes through in the ingredients, with its winks to English heritage: see the mackerel and squid caught in Cornwall, or wasabi grown in rural south-west Somerset strung through the courses.
And it comes through too in the structure. The Omakase starts out delicate, refreshing and textural. Easy on the palette. Think Yuzu jelly with line-caught sebass paired with sake (a sweet rice Japanese wine) bathed in crushed ice that you pour for your other party. More jellies follow through the courses: Tosazu jelly, Amazu jelly cut through the Yellow Trail Usuzukuri, and Cornish squid 'Matsumae' that swerve potentially overpowering tastes.
Delicate palettes pair nicely with delicate plates. Thankfully, there were no white plates as large as sun hats (quite overdone these days). Instead, finely sliced sushi worked as windows to see into dainty mismatched Japanese illustrative crockery underneath. It's all intentional: Jan spent his time trawling through antique markets for the perfect finds.
But don't think dainty means drab. If this omakase had a personality — it would be an extrovert. Threaded through the flurry of 'meals' (one sushi equalled one meal, so you won't feel impossibly full by the end), was visual performance. A blowtorch with flames of blues and yellows scorched the Yakishimo Red Mullet sushi rolls among others.
You also had the theatricality of traditional Japanese paraphernalia do the talking: antique looking paintbrushes (that brushed on the soy sauce), elegantly long tweezers, and a string of oh-so-tiny antique pots holding plethora of sauces, herbs, and spices were all flaunted for display. Top that with all of Jan's precise knife work (a former engineer who switched to sushi) all worked as an ASMR-inducing spectacle.
Rolling through the courses, combinations got more confident. Icelandic sea urchin and chargrilled octopus (finished with a Carrot Sancho sauce) — an unusual pairing that added a hot and cold contrast competed with the gorgeously silky 6 days aged Chu-Toro as the crescendo.
FINAL WORD
The Omakase at Beaverbrook, since only opening last September is already hot on the heels of the old players of Sloane Square. If you're after an evening of spectacle, intimacy, and simply fabulous sushi — don't waste your time looking elsewhere. Though this one is best to swerve this one if you have specific dietary requirements to enjoy the full experience.
BOOK
The Omakase at Beaverbrook is available Wednesday to Saturday at 8:30 pm, with a maximum of 6 guests per sitting. Book here or contact [email protected] or call 01372 571 300 to make a booking at least 48 hours in advance. beaverbrooktownhouse.co.uk
SEE MORE