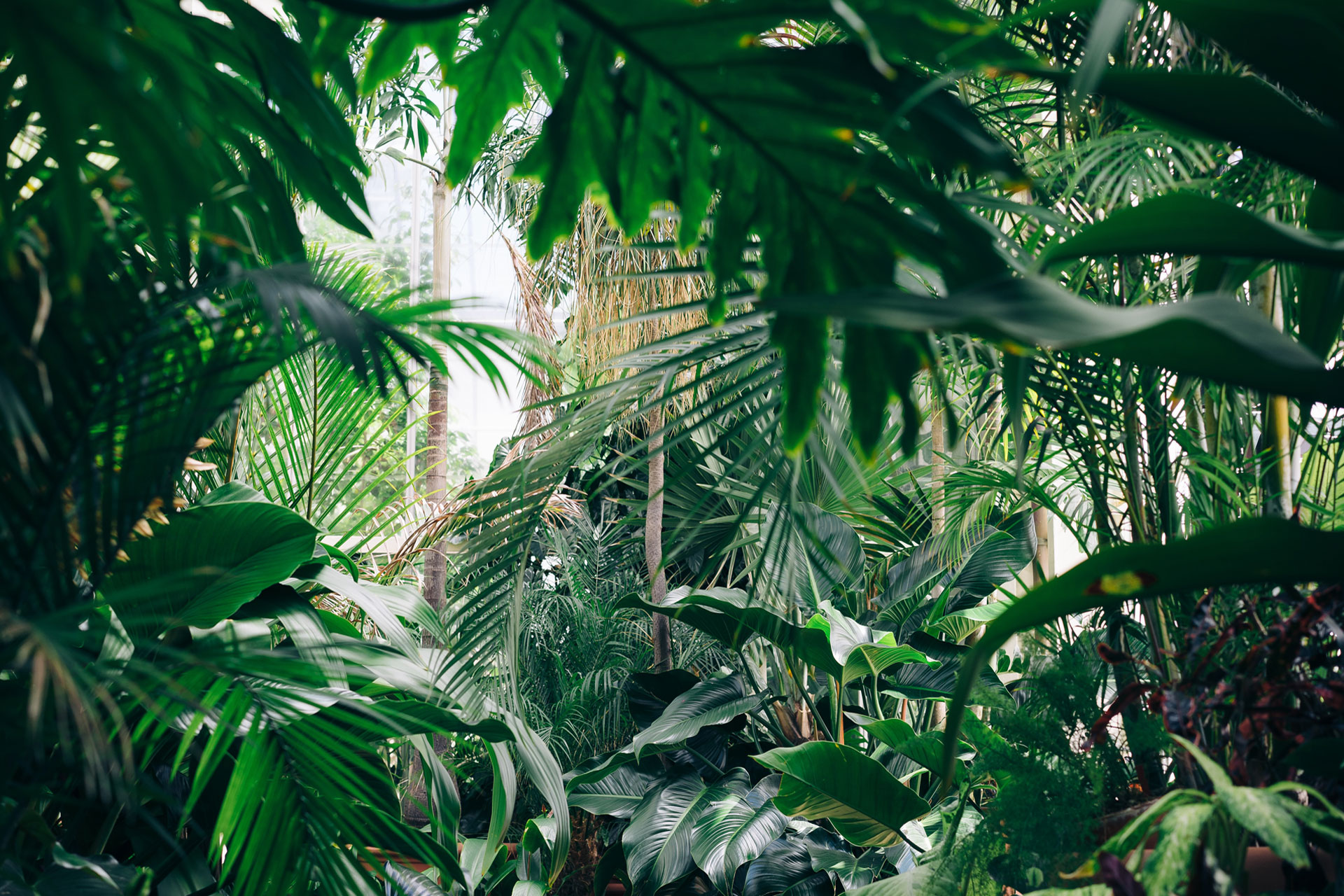 Biophilia isn't a Trend: It's a Movement
---
Where your living room, becomes your *living* room
Pinterest forecasted biophilic design will be big this year, and we can already see why. This week, The Eden Project, one of the UK's most iconic indoor biophilic spaces, has announced a £125 million northern outpost and #planttiktok has already accumulated a humbling 4.2 billion views (yes, billion). So, why now? 
Biophilia isn't a Trend: It's a Movement
Our love for all things biophilic isn't just another clickbait trend; it's turning into a radical movement to reclaim our connection with nature. The irony of trend headlines is that being within nature has been innate within the human species. Egyptians, Greeks and Romans collected indoor plants. The earliest forms of architecture crafted acanthus leaves to decorate the capital of a column.
View this post on Instagram
The only difference today is that we have much less of it. In 1800, less than 10% of the global population lives in urban areas, but by 2018 it was 55%. And it's only expected to get worse: by 2050, the UN forecasts that it will rise to 68%. Top that with the fact that we spend on average 90% of our time indoors (in America and Northern Europe), it doesn't take more to understand the boon for all things biophilic.
In fact, a series of essays, Nature is a Human Right, by climate activists (including Poppy Okotcha and Clover Hogan) argue for green space to become a recognized right, not just a privilege.
But it's not just because of our encroaching urban landscapes. The case for biophilic interiors improving our wellbeing is compelling. Roger Ulrich, Professor of Architecture in Sweden published findings in Science, showed that post-operative patients in a Pennsylvania hospital who were assigned a room with a leafy view took fewer stronger painkillers, received less negative comments in their nurses' notes, and were discharged from hospital earlier – compared to those with a window facing a brick wall.
View this post on Instagram
Best Plant Online Delivery Services
'Historically, modern human beings have only been office-bound or homebound for the past few hundred years max,' says Alexander Bond, founder of Biophilic Designs. 'So when we reconnect with nature, it affects us in a deep, profound, molecular level.'
Biophilic Designs (specialists in crafting unique living verdant walls) has seen a big increase in clients, including the likes of Spotify and Fortnum & Mason as a way to entice back staff into the office. Bond adds there's also an influx of high net worth clientele seeking to drape their walls with live plants, with some installations costing upwards of £1,000 a square meter. 'We've been doing meditation and yoga rooms in South Kensington, and we're seeing the technology catch up quickly, where you can seamlessly automate the irrigation system, perfect for time-strapped clients.'
Indoor trees are set to reign over our rooms this year too – according to trend forecaster WGSN, which has tipped 2022 as the year we enter the 'planthroposcene era' (an era defined by the entangled relationship between humans and plants). Lisa White, Creative Director at WGSN says expect 'lemon trees and olive trees taking centre stage in large pots.'
View this post on Instagram
The 'contemporary conservatory' is a look that also will be trending, says White. So forget the drab cobwebbed conservatories: 'patterned wallpaper and wicker furniture' is set to be the style du jour. White anticipates designers to craft chic cabinet-sized greenhouses or for many to simply style a 'conservatory corner' in a sunny location in the home.
'We're seeing increasing interest in plants that are rarer or have more unusual patterning or colour', Freddie Blackett, CEO and Founder Patch Plants says. 'Our range of Caladiums (valued for their variegation and colour) sold out very fast, and we see strong demand for pink plants like Syngonium neon robusta (Sophie).' So this year, it's going big – and unusual.
Our Biophilic Picks
Main Image: Image: Unsplash: Chris Abney
SEE MORE