A date for the diary; a cheese-tastic pizza festival is coming to Borough Market this Month. That's right, a London Pizza Festival. We'll tell you more. 
The unmissable one-day festival will see six pizza companies compete for your devotion. You'll definitely want to be there; crust us on this one…
Pizza Lovers, Rejoice! A London Pizza Festival is Coming to Borough Market
Taking over Borough Market on Sunday 20 May, the fourth edition of the annual London Pizza Festival will be delighting pizza lovers near and far. Six of the best pizza makers in London will be showing off their dough's for all to taste. A glass of pale ale is included in the ticket price to wash down all of the pizza goodness. With only 800 tickets available, you knead not hesitate to book yours.
Fancy taking part in the ultimate pizza bake-off? Each guest will taste and compare six quarter-pizza slices from each of the pizza companies at the festival. Beware, you may even just enter a pizza coma. Save some room for a pizza party in the evening as DJ Anna Lovell will be hitting the decks and showing off her tunes. Another one bites the crust?
The Coolest Food Festivals for 2018
Prepare yourself to taste some of the finest pizza in the capital as the line-up sure is a pizza work. The Perfectionists' Cafe will be attending with their wood-fired Neapolitan style pizzas, from the one and only Heston Blumenthal, so if you've always wanted to try a Michelin-starred pizza, here's your chance. Hai Cenato will be popping along with their range of sourdough pizzas which they describe as 'classic and inventive'. The new Battersea-based Copenhagen style Mother, will be showcasing their sourdough pizzas which are made with sea water (yes, you read that right).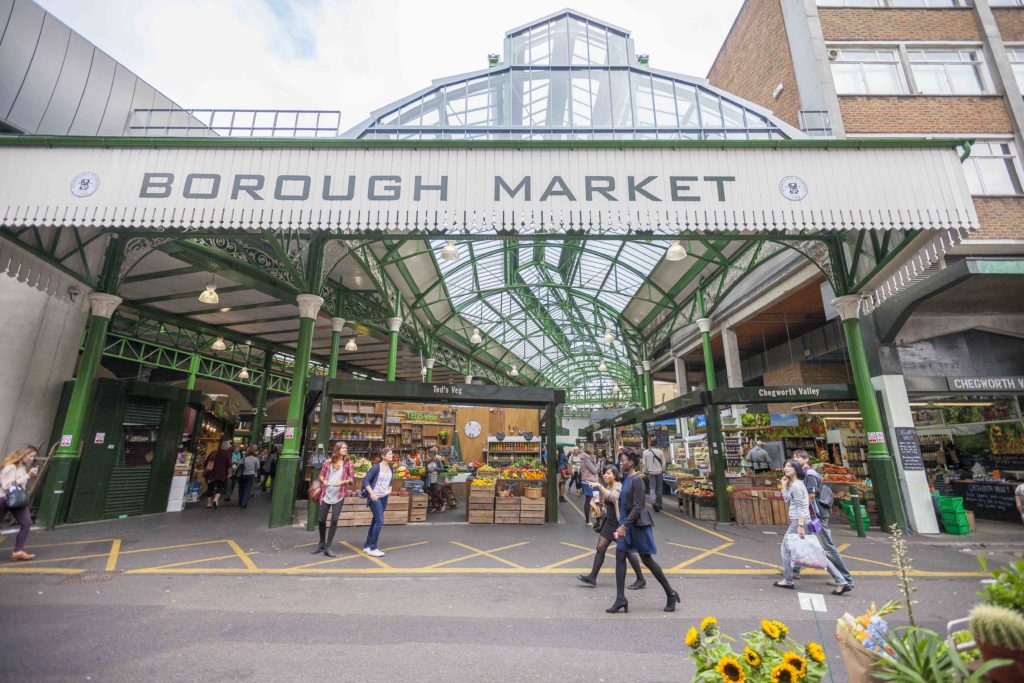 One of London's pizza gems, Santa Maria are also getting in on the act serving their authentic Neapolitan pizzas. Vegans, brace yourselves as they sell a selection of delicious plant-based pizzas! Wandercrust (we love the name too), are a pizza van business who use a simple water, salt, fresh yeast and a blend of flours in their light dough before letting it sit for 30 hours in room temperature. Last but definitely not least is 'O ver, which were one of the first and even now few pizza restaurants in the whole of the UK to use purified natural seawater in their authentic and healthy pizzas; their traditional menu features only the best regional ingredients around.
The 8 Best London Pizza Spots You Knead To Try
Organised by Young & Foodish, the event will be taking over Borough Market's Jubilee Place for one day only. If you can't imagine a more perfect day than tasting pizza and sipping ale in the sunshine, then be sure to purchase a ticket before they sell out.
The London Pizza Festival will take place on Sunday May 20th, Tickets cost £28 and are available through youngandfoodish.com
The event will take place at Borough Market, 8 Southwark St, London SE1 1TL
---