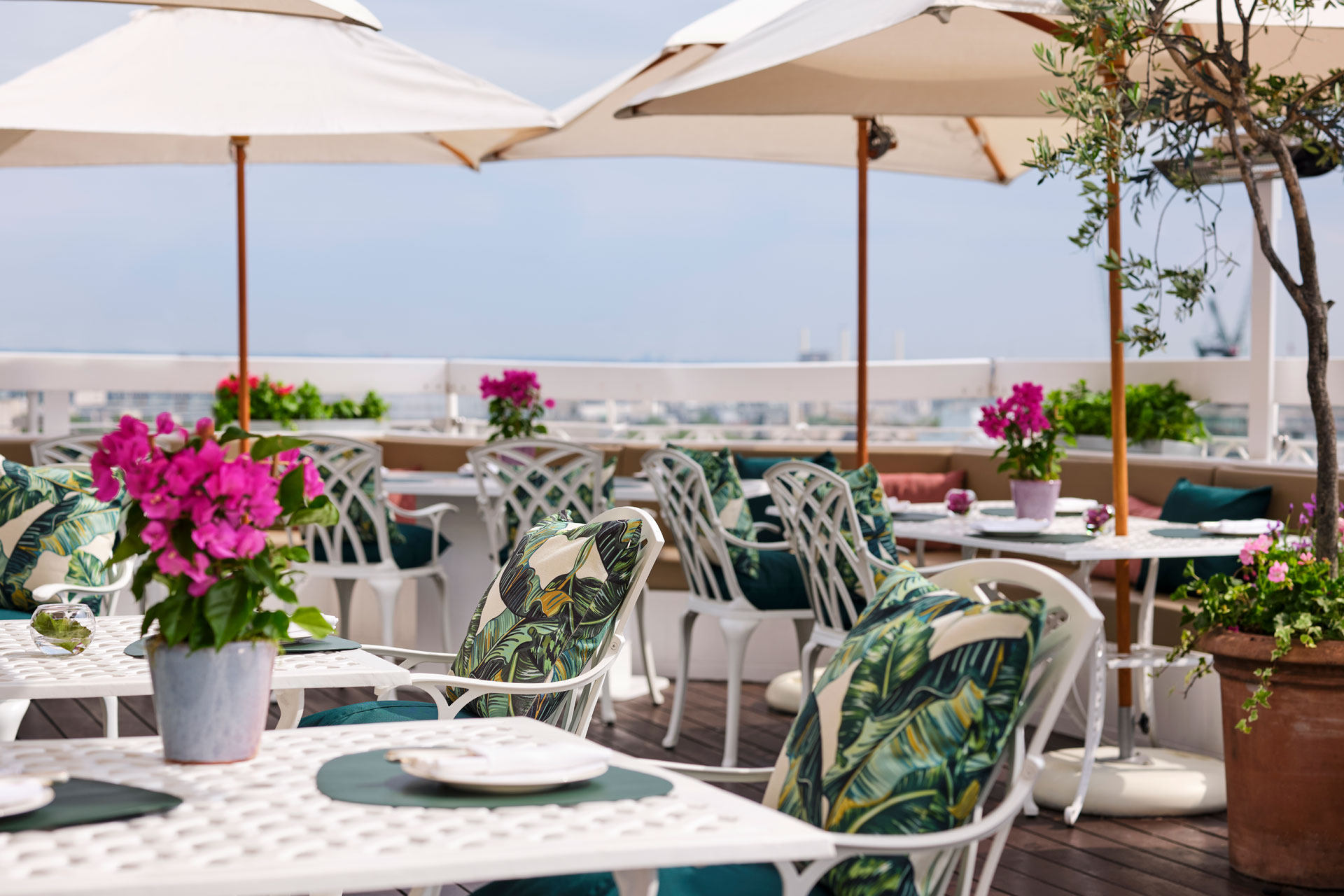 Restaurant of the Week: The Polo Lounge at The Dorchester
---
LA's hottest celebrity restaurant has made its way over the pond
Our restaurant of the week is The Polo Lounge at The Dorchester, the latest summer pop-up from the Mayfair hotel
Restaurant Review: The Polo Lounge at The Dorchester
A rooftop restaurant perched atop one of London's most luxurious hotels, The Dorchester's new dining spot was always going to cause a stir. Its most recent pop-up, though, is the most exciting yet: a residency from famed LA restaurant The Polo Lounge at The Beverly Hills Hotel.
Since opening in 1941, The Polo Lounge has served as a hotspot for A-listers and Hollywood directors alike, frequented in the past by everyone from Marilyn Monroe to Charlie Chaplin. Nowadays its clientele reads like the guest list for the Oscars, with regulars including Leonardo DiCaprio, Scarlett Johansson, Meryl Streep and Nicole Kidman.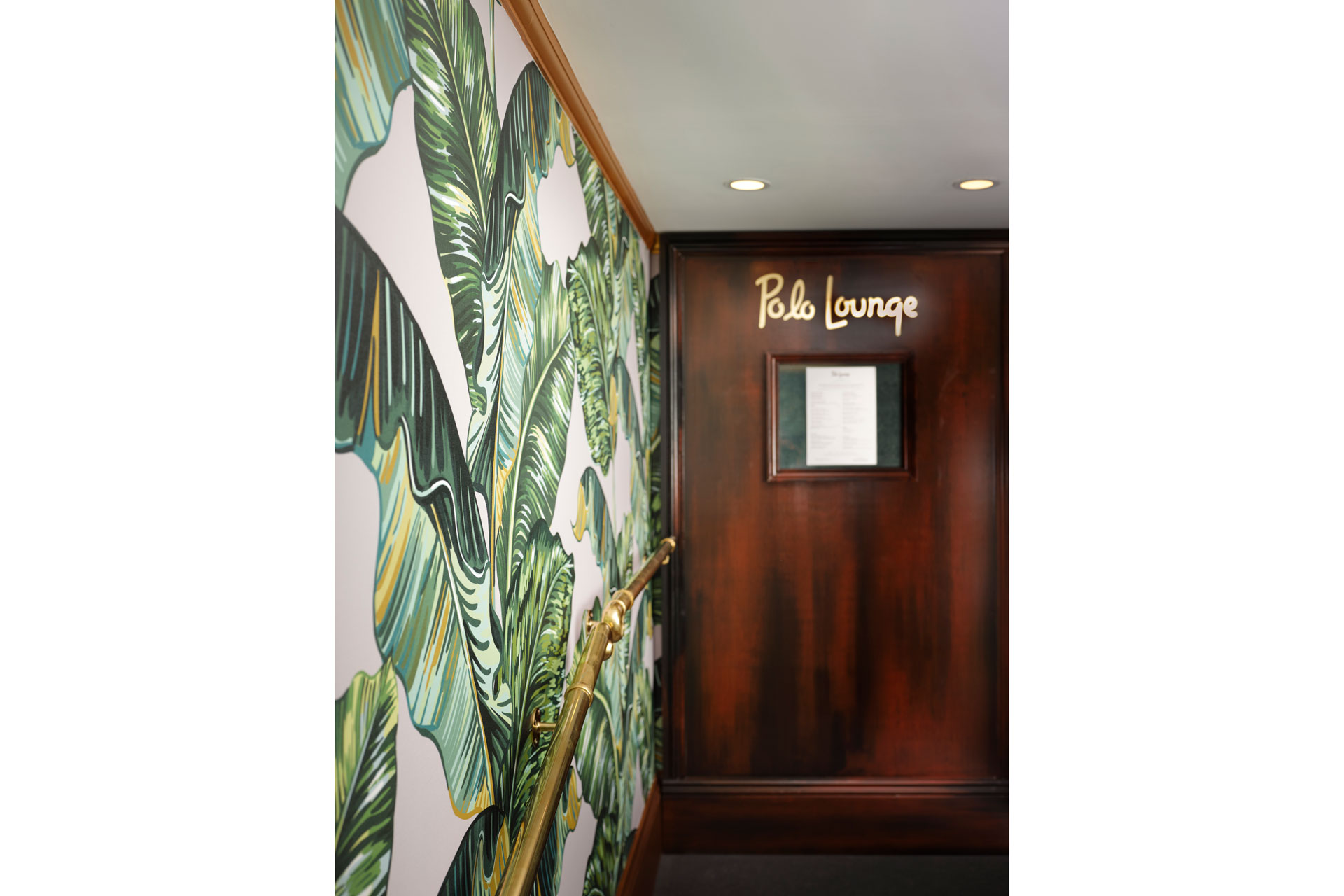 The London pop-up will be a first for the restaurant, offering a movie star experience from the minute you arrive. You'll be whizzed up into the sky in a private lift, arriving at an entrance bedecked in The Beverly Hills Hotel's banana leaf wallpaper. Be sure to get a snap by the iconic sign before heading out onto the idyllic terrace, which is festooned in pink bougainvillaea and candy stripes and features a live band – plus sweeping views of Hyde Park.
From here, enjoy a sumptuous feast of the restaurant's most beloved dishes. The menu is unapologetically decadent, featuring some of the most luxurious ingredients around – from caviar to wagyu beef – with everything designed for sharing. Think American with an Italian touch. Begin with the steak tartare, a signature Polo Lounge dish which is garnished tableside, plus some fried calamari, served with an endlessly moreish lemon aioli.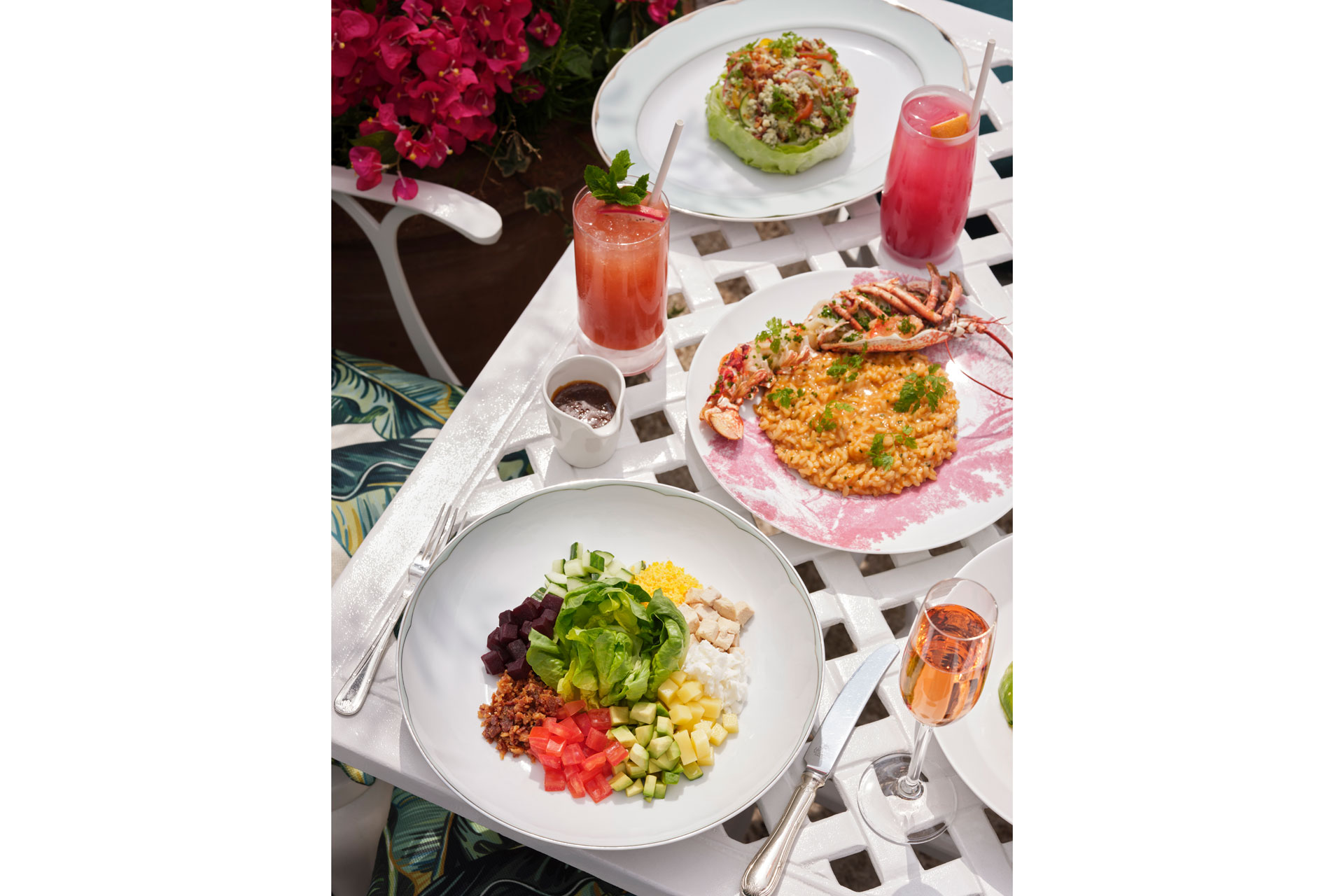 The restaurant's most iconic dish, the McCarthy Salad is also a must. It was inspired by polo player Neil McCarthy, who requested a very specific list of ingredients for a salad on a trip there, including romaine lettuce, grilled chicken, beets, smoked bacon and cheddar cheese. The recipe has remained the same ever since, with nearly 600 salads being racked up at the hotel every week.
Next up: the larger plates. Embrace the American spirit with the wagyu sliders, served with bacon, cheddar, sriracha ketchup and a secret sauce, or keep it classic with the Bolognese – a generous portion of rigatoni pasta served with beef ragu and parmesan. The lobster risotto is a no-brainer for seafood lovers, while vegans will be pleased to hear there's a plant-based truffle mac and cheese up for grabs. After all this you may think you're too full for dessert – but there's always space for the strawberry soufflé: a light sponge dessert with strawberry compote, engraved with The Polo Lounge logo.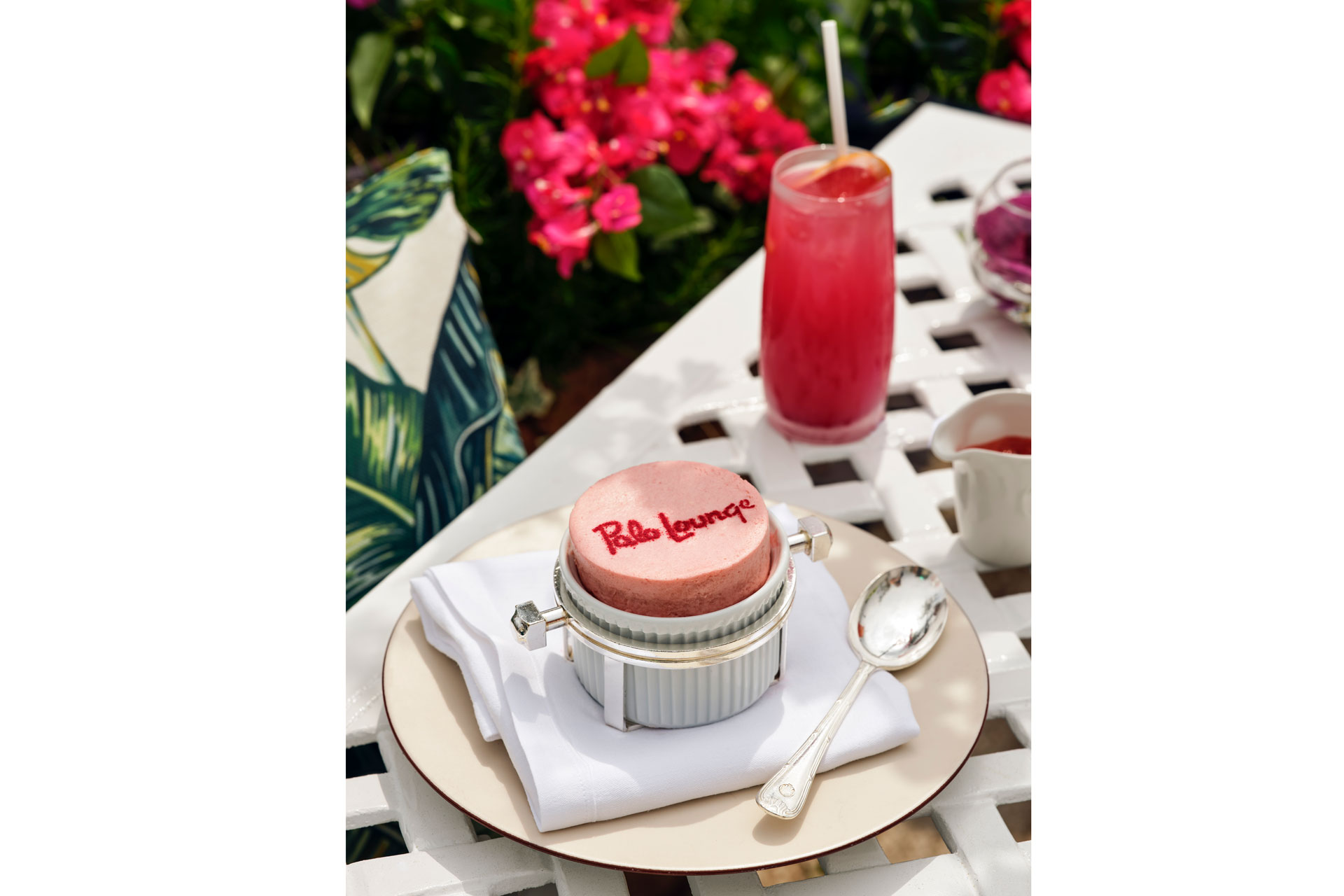 Cocktails, too, are suitably glamorous. The 'Pretty in Pink' is a fruity number mixed with Belvedere vodka, dragon fruit and raspberry purée, while the 'Prickly Paloma' is a tasty blend of tequila, pink grapefruit juice and agave syrup. A selection of champagne, wine, beers and mocktails are also available.
No doubt the pop-up will be a hotspot for London's beau monde this summer – and with just over six weeks to go, tables are filling up fast. Book a spot while you can for a taste of California glitz in the capital.
BOOK:
The Polo Lounge at The Dorchester Rooftop is open until the end of August. Reservations only, minimum spend of £60pp. To book visit dorchestercollection.com or phone 020 7629 8888.
MORE RESTAURANT  REVIEWS: