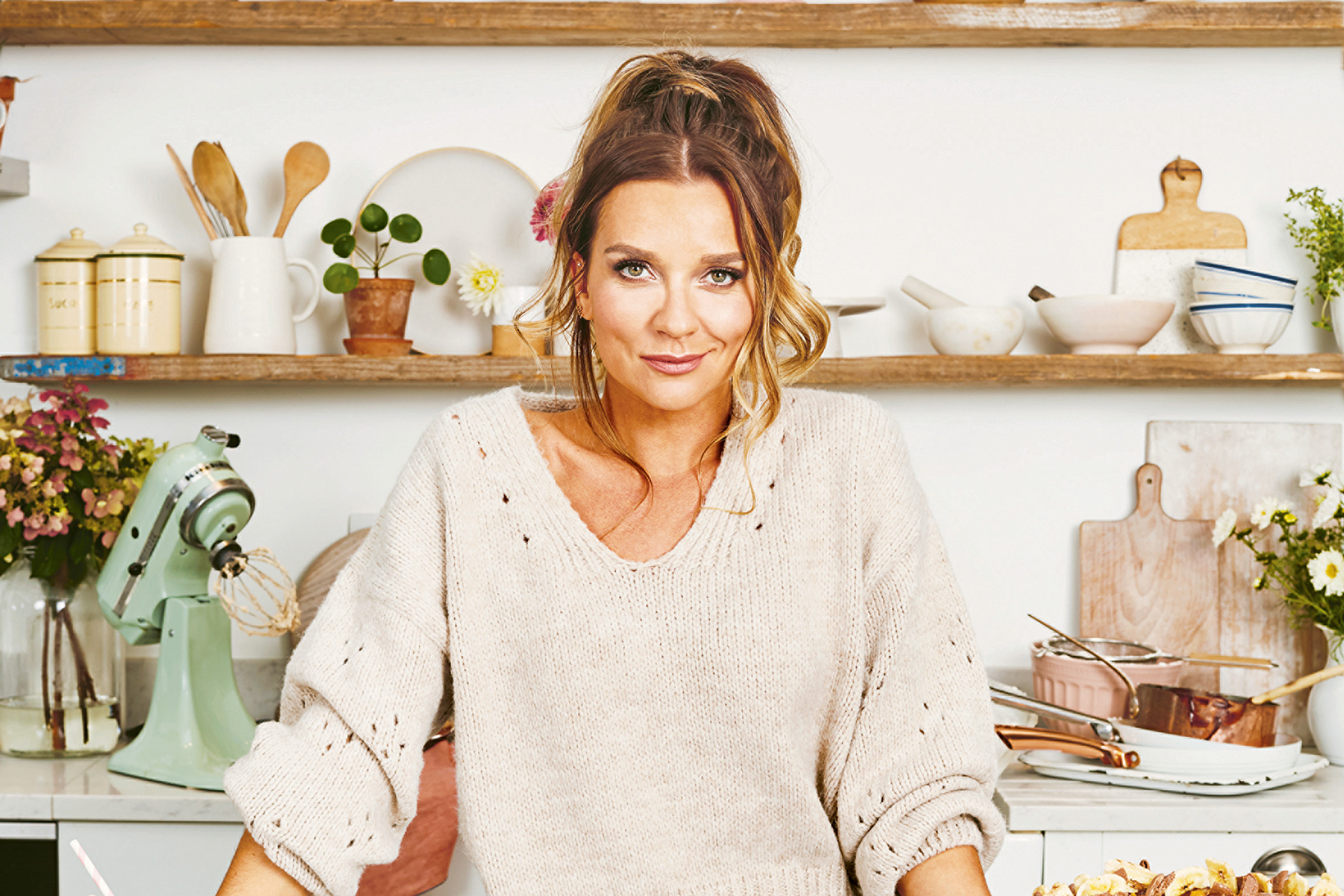 Q&A with Candice Brown
---
Great British Bake Off winner Candice Brown's life in food
Great British Bake Off winner Candice Brown chats prawns, peas, and pastry jam tarts
What's your food philosophy?
Everything in moderation. If you want something, have it – because life is short.
What was the first dish you learnt to cook?
Cut off pastry jam tarts – the little off cuts from my nan making a pie. We would poke them into a Yorkshire pudding tin, top with jam and bake.
Most vivid childhood food memory?
Probably sitting on the floor at my nan and grandad's house with a pint of shell-on prawns, peeling them one by one and eating them. My nan with some crab sticks, my grandad with some cockles and my dad with some jellied eels – all bought from the fish van down the road. Heaven.
Favourite ingredient that is in season right now and how are you using it?
British asparagus is one of the best fresh vegetables to come from Britain and the window is so short, so I try and use it as much as possible. I have it with soft boiled eggs and smoked salmon, in tart or quiche, or simply chargrilled sprinkled with salt.
Biggest mistake you've made in the kitchen?
I once made a red velvet cake and got my measurements way off (USA conversions got me all confused). When it went in the oven it started to grow and grow and grow – I had to keep putting other trays and dishes under to catch the overflowing mixture. It was like something out of a 60s horror film but better tasting!
Most memorable meal out and what made it so special?
I was by myself at Jamie Scott's restaurant The Newport before I did a food festival up that way. He said he would sort the menu out for me and ended up cooking me 12 courses paired with wine as I sat reading Harry Potter. Everything was stunning.
When was the last time you sent something back to the kitchen and why did you send it back?
I ordered chicken wings (which I love) and they weren't quite cooked near the bone. You have to be so careful with chicken so I asked for them to be cooked a little longer. I hate doing that though.
When you're not in the kitchen, where are you?
Snuggled up on the sofa with Albus and Sybil my dogs – though I'll be thinking about food.
Do you have any unusual rules in your kitchen?
Not really, but I have some beautiful kin knifes and I'm quite particular about who uses them and how.
What's in your fridge right now?
Salmon, pink grapefruit, asparagus, mozzarella, chorizo, romaine lettuce, Greek yoghurt, Saint Agur dipping cheese, broccoli, cheese strings, salted butter, Diet Coke, roll mop herrings, milk and shortbread mix.
Least favourite ingredient?
Peas. Full stop peas.
Candice Brown's new book Happy Cooking: Easy Uplifting Meals and Comforting Treats is out now.
More: