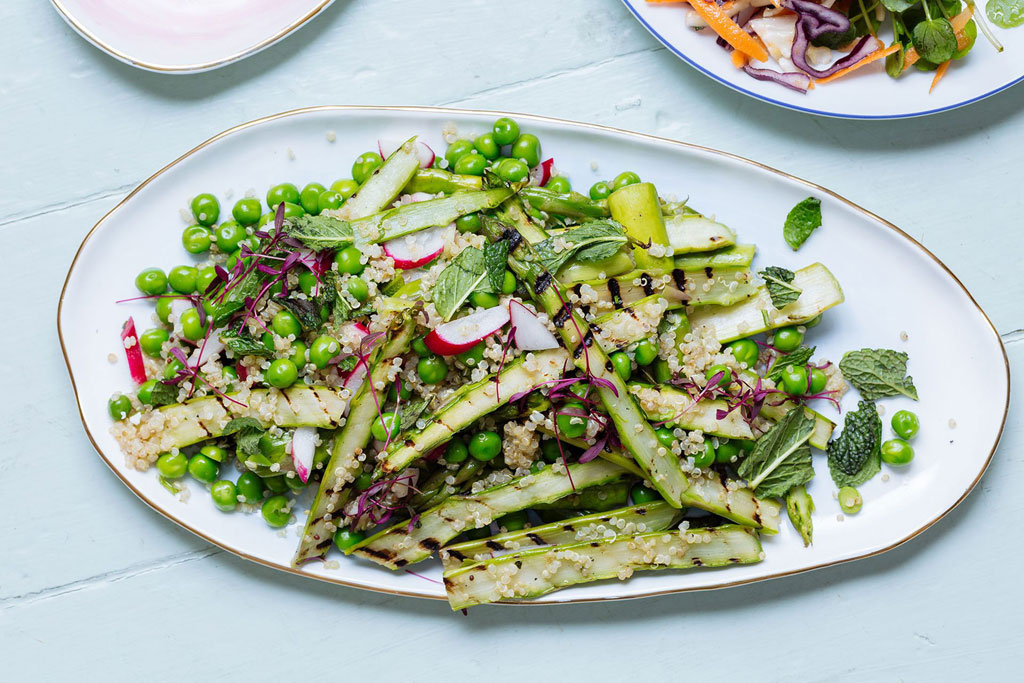 Recipe: Grilled Asparagus, Mint & Quinoa Salad
---
Perfect as a side for summer barbecues
Alex Head of the Social Pantry shares her favourite summer quinoa salad recipe with us…
Summery Quinoa Salad with Mint and Charred Asparagus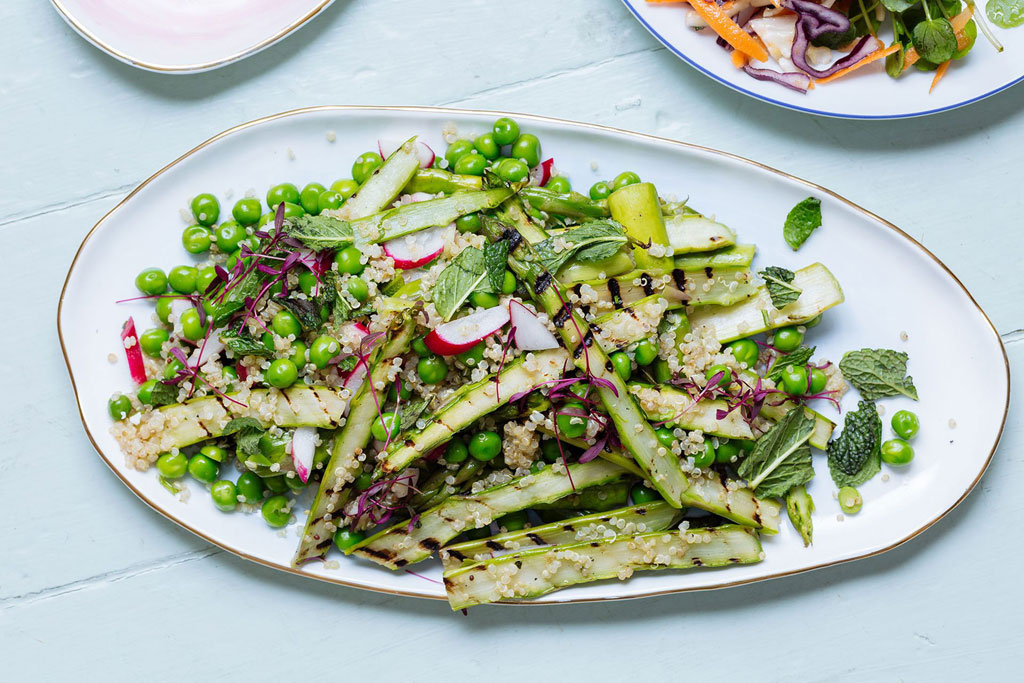 Ingredients
Serves 4
Bunch asparagus
120g frozen peas
400g cooked quinoa
6 radishes, thinly sliced
Handful fresh mint, thinly sliced
Extra Virgin olive oil
Juice of 1 large lemon
Sea salt & cracked black pepper
Method
Put a medium pan of salted water on to boil. Once boiling, blanch the peas until the first few float to the surface then immediately plunge into ice cold water (this retains their vibrant colour).
Wash the asparagus and break off the woody stalks. Slice lengthways and toss in a glug of olive oil. Char on a griddle pan until nicely marked. Once cooked, cut each piece in half.
Zest the lemon into your preferred serving bowl/platter and add the juice along with 2 tablespoons of olive oil.
Add the quinoa, peas, radish, charred asparagus and mint to your bowl and season well with salt and pepper. Mix gently until fully combined – you can add crumbled feta at this stage for more depth of flavour.
MORE RECIPES:
 3 Super-Healthy Slaw Recipes for the Summer / Hemsley & Hemsley Tahini Date Fridge Fudge / Butter Bean and Spinach Pesto Salad