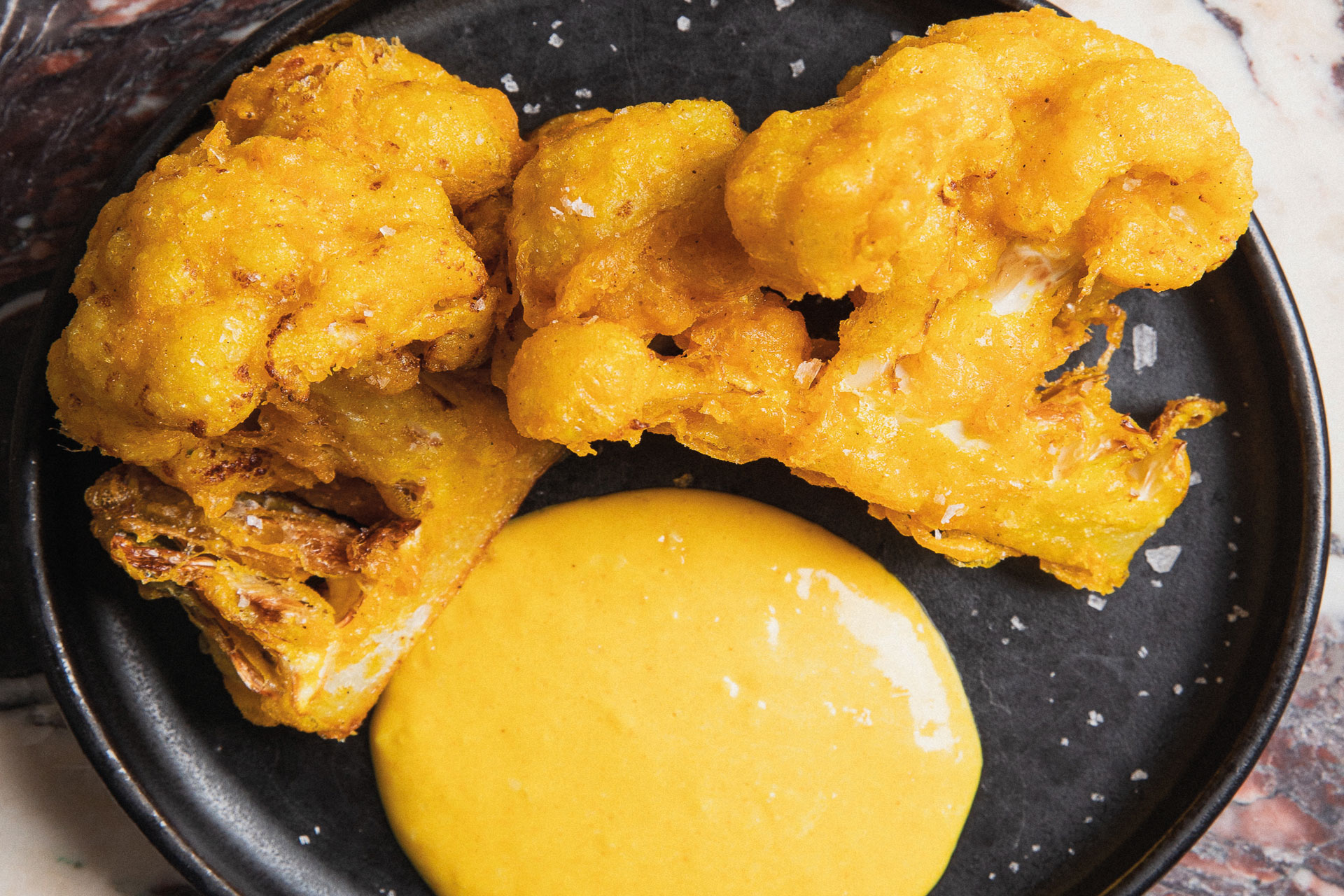 Recipe: Cauliflower Tempura
---
Alex Drayton shares his delicious South Asian inspired recipe
Alex Drayton, chef at the National Gallery's Ochre restaurant, serves up a dish that is as pleasing on the eye as it is on the palate. Here's his cauliflower tempura recipe.
Recipe: Cauliflower Tempura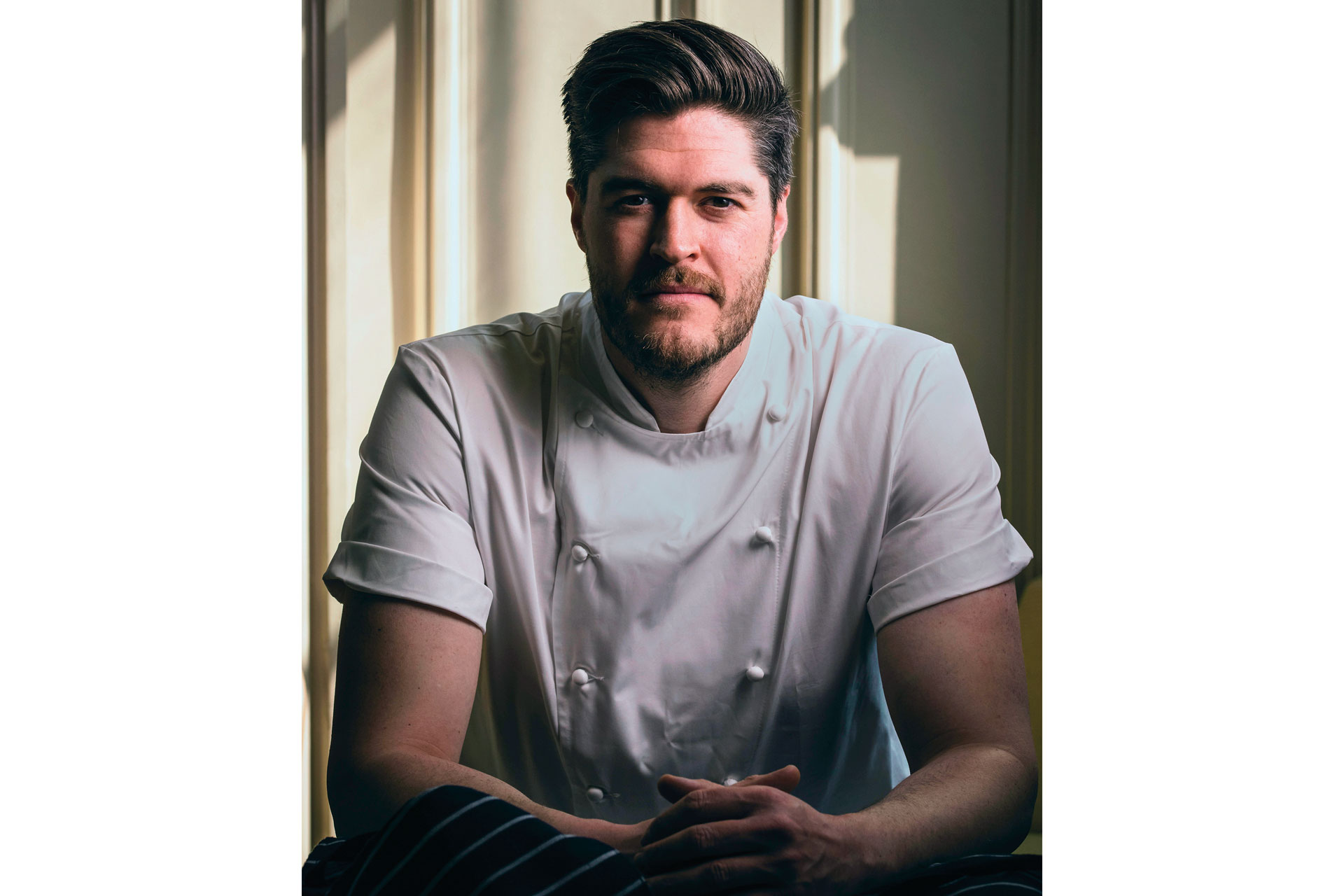 Alex is keen to change the perception of cauliflower, a common British vegetable that he feels has a reputation for being bland. 'It's grown in abundance across the UK, and is so versatile and able to take on a lot of flavour when marinated correctly,' he says. 'I wanted to prove this while taking inspiration from my love for Aloo Gobi, from South Asia, a region that excels in vegetarian and vegan food.' You'll find this dish on the Ochre menu.
Ingredients
Serves 2
Batter:
200g Tempura flour
300ml Sparkling water
50g Ice
1g Turmeric
1g Ground cumin
3g Ras el Hanout
Mayonnaise:
300g Mayonnaise
50g roasted garlic, minced
1.5g turmeric
7g lemon juice
Cauliflower:
Method
Cut the cauliflower into ten pieces, keeping the core and leaves, and steam in the oven at 100 ̊C for 4-5 minutes depending on size.
Allow to cool. Add all the batter ingredients into a mixing bowl and whisk together making sure there are no lumps, salt well.
Add all the mayonnaise ingredients in a mixing bowl, and combine well, salt well. In a mixing bowl, combine the cauliflower pieces
with the tempura batter, coat well. Heat a deep fat fryer (or frying pan with 100ml of oil) to 180 ̊C, and add the batter-covered cauliflower pieces for 2-3 minutes, or until golden and crispy.
Make sure to flip. Drain the oil and allow the cauliflower to dry on kitchen roll. Serve cauliflower and the mayonnaise together – enjoy.