Countess Carnarvon shares with us her delicious Beater's Stew recipe, which she often makes when her friends visit her at Highclere Castle for a shooting weekend. 
Countess Carnarvon's Beater's Stew
It is very easy to make this recipe on your own as it is extremely adaptable. Any root vegetables can be added, we often simply use what the gardener has brought in that morning. Sometimes, if it is a particularly cold day, it's a good idea to add two tablespoons of pearl barley before transferring the dish to the oven.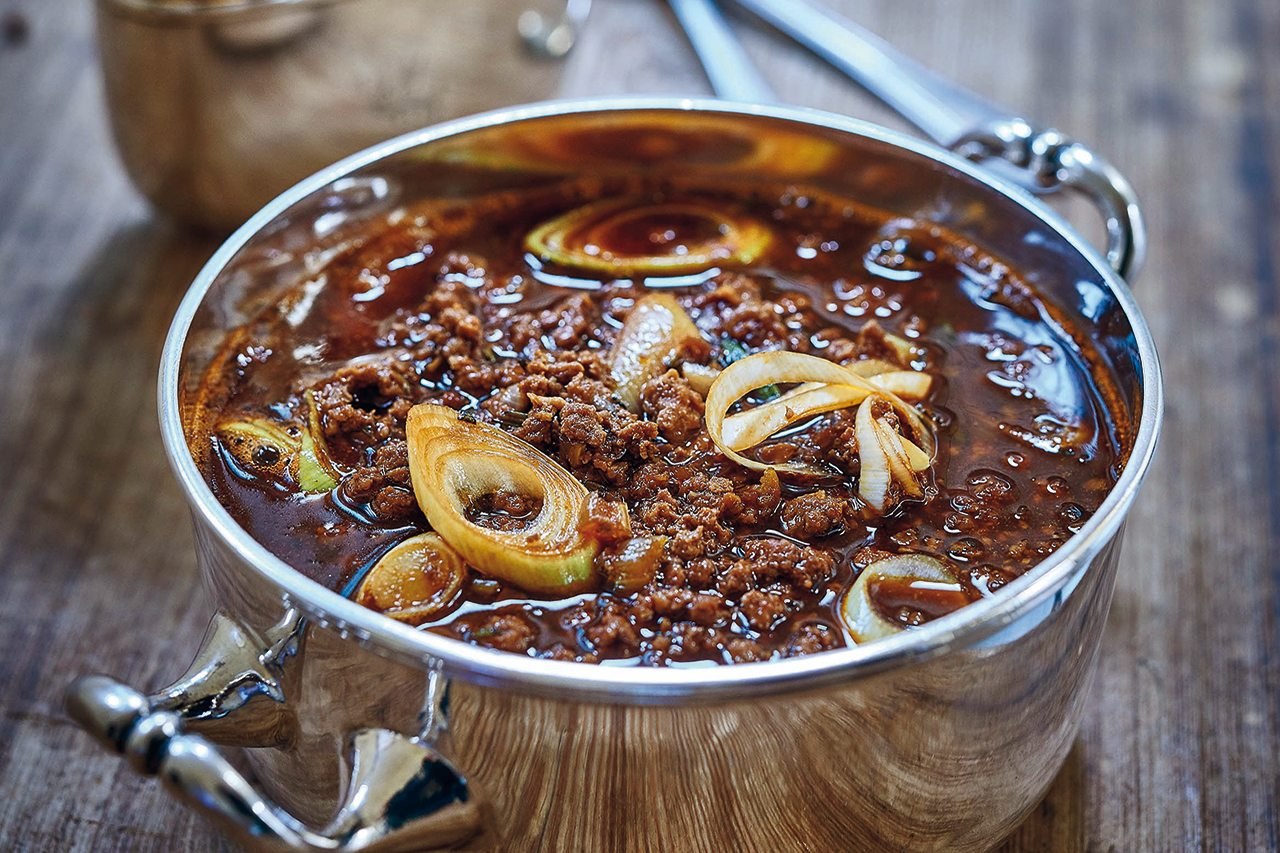 Ingredients
Serves 4 
1kg minced braised steak (or braising steak cut into cubes)
2-4tbsp Olive Oil
3 Small onions, quartered
1 leek, sliced
3 large carrots, chopped into chunks
2 cloves of garlic, crushed
1 heaped tablespoon of redcurrant jelly
1½  good quality organic beef stock cubes added to 700ml of hot water
A few sprigs of fresh thyme and a sprig of rosemary
2 bay leaves
Salt and pepper to season
Method
Preheat the oven to 150°c. Season the steak with salt and pepper. Heat half the oil in a large oven-proof casserole dish over a high heat and fry the steak in small batches until brown. transfer each batch of browned meat onto a plate and set aside
Add the remaining oil and the onions to cook over a high heat for 3 -4 minutes. They should be just browning at the edges. Turn the heat down and add the carrots and the garlic followed by the browned beef. Then add the flour and stir well so that it coats the vegetables and the meat. Gradually add the stock stirring as you go.
Once all the stock has been added, bring the stew up to a simmer, then add fresh thyme, rosemary, bay leaves and redcurrant jelly. Cover and place in the oven for 2½  hours at low heat of 160°c to 180°c.
Remove the dish from the oven and add the sliced leek. Put the dish back into the oven for the last 15 minutes of cooking. The meat will now be extremely tender and the lovely rich gravy will taste amazing. Serve with fresh greens, such as pointed cabbage, and some comforting cream potatoes.
Recipe extracted from At Home At Highclere: Entertaining At The Real Downton Abbey by the Countess of Carnarvon, £30
READ MORE: The C&TH Guide to Shooting | Countess Carnarvon's Top Tips for the Ultimate Shooting Weekend | Recipe: Grouse Sausage Rolls
---