Looking for activities to do with your children now schools have closed? Little ones will love helping make this fresh pasta recipe, created by acclaimed chef Ollie Dabbous.
Recipe: Ollie Dabbous' Fresh Pasta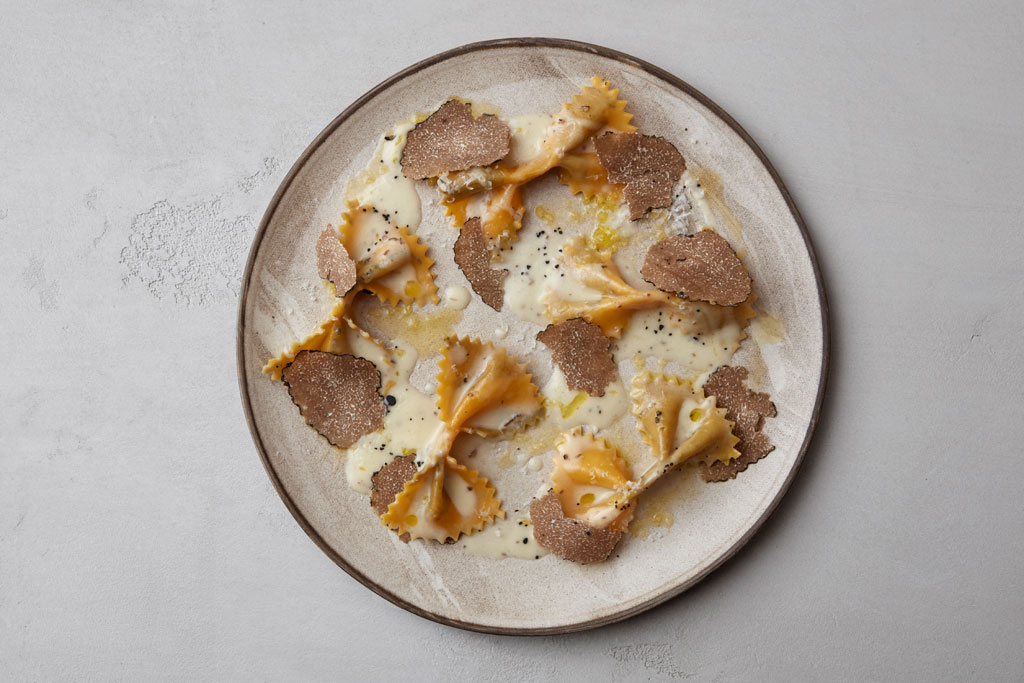 As schools close and people stay at home, now is an opportune moment to get cooking with your kids. Fresh pasta is very achievable and fun to make as a family. The more they enjoy their food, the more respect they will have for the ingredients and the work that goes into making dinner.
Ingredients
350g pasta flour
½ tsp salt
1 egg
5 egg yolks
1 tbsp olive oil
1 tbsp water
Method
Blend all the wet ingredients together in a jug. Slowly add to the flour and salt in kitchen aid with a dough hook and work until smooth and homogenous, approx. 5 mins.
Remove and pat down to a flat mound and clingfilm tightly all over. Keep in the fridge and leave to relax for at least a couple of hours.
Roll thinly using a pasta machine or rolling pin if not, sprinkling with extra flour or semolina to stop it sticking. Not too thin as part of the joy of pasta is in the texture.
Cut into pappardelle, into large squares (Fazzoletti), or small squares (and pinch to make farfalle).
Bring a large pan of water to the boil and season with 1 tbsp salt for every litre of water.
Simmer in the water until al dente, then drain well and toss with your sauce of choice.
Always add the pasta into the sauce, never vice versa. Always add a good ladle of the cooking water to the sauce first then reduce it over a high heat to glaze the pasta. This is probably the biggest difference between restaurant pasta and domestic versions. The addition of olive oil or butter will give a nice glaze, and you need to add more than you think: at least 1 tbsp per person.
MORE RECIPES:
Moroccan Superfood Bowl from Avobar / Marcus Wareing's Cauliflower Cheese
---