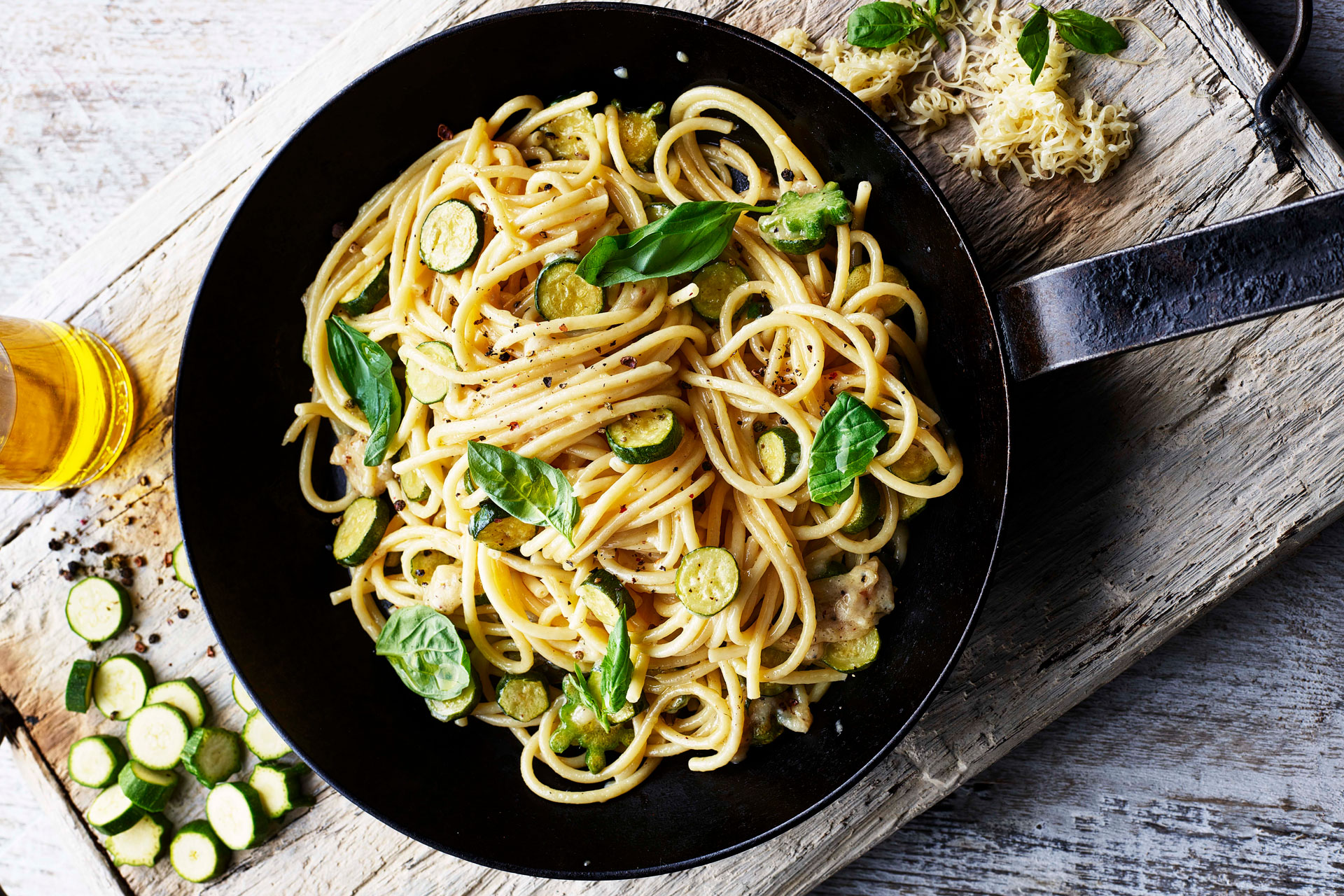 Recipe: Robin Gill's Pasta Nerano
---
A fresh pasta recipe to make this spring
Last year, a collection of top UK chefs came together to create Chefs at Home, a recipe book launched in aid of charity Hospitality Action. Below we share Robin Gill's contribution: a delicious pasta dish inspired by his Italian travels.
Recipe: Robin Gill's Pasta Nerano
Pasta Nerano originates from an amazing restaurant called Maria Grazia, which sits on a stunning rocky beach called Marina Del Cantone on the gulf of Napoli. I worked near there a good few years back and lived in a little apartment in Nerano. That's where Sarah and I fell in love and we try to return there every other year. We got married in Tuscany and we took a gang of our closest pals to Nerano, on the first leg of our honeymoon – that's why, to Sarah, this dish is always 'honeymoon pasta'.
Feel free to use ordinary courgettes if you cannot find Romanesco, and use parmesan if you are unable to find provolone.
Serves 4–6
Ingredients
Olive oil, for frying
800g Romanesco courgettes, sliced into thin rounds
400g dried spaghetti
2 or 3 garlic cloves, peeled and crushed
200g provolone cheese, grated
A few basil leaves, plus extra to garnish
salt and freshly ground black pepper
Method
Heat a little olive oil in a frying pan and, in batches if necessary, fry the courgette slices in a single layer until they are lightly browned. Set aside each batch to drain on kitchen paper while you fry the next. Then, sprinkle lightly with salt.
Bring a large pan of salted water to the boil. Add the spaghetti and cook until very al dente – about 8 minutes.
While the spaghetti is cooking, heat a little more olive oil in a large sauté or frying pan. Add the garlic and sauté lightly over a medium heat, until lightly golden in colour.
When the pasta is done, drain it, but not too well, and reserve some of the cooking water. Transfer the pasta to the frying pan and add the courgette rounds (reserve some for garnish, if you like) and a ladleful of pasta water. Mix everything together vigorously for a minute or two, then add the grated cheese and some basil leaves, and continue mixing until the cheese has completely melted into a creamy sauce, adding more pasta water if you need to keep things flowing smoothly.
Serve your spaghetti right away, garnished with any remaining courgette slices and a basil leaf or two.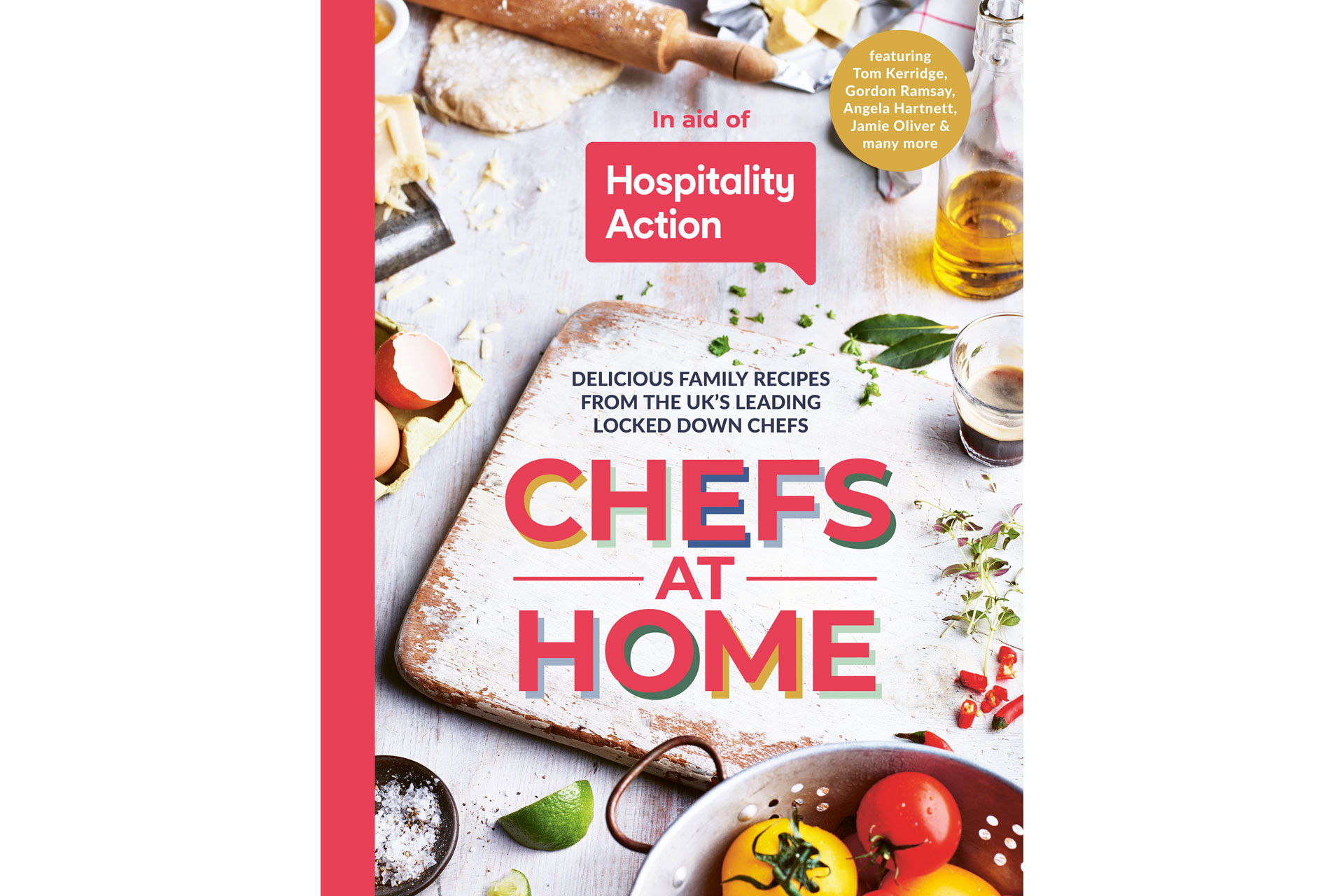 Extract taken from Chefs at Home: Delicious Family Recipes from the UK's Leading Locked Down Chefs (£26, Jon Croft Editions). Photography © Kris Kirkham.