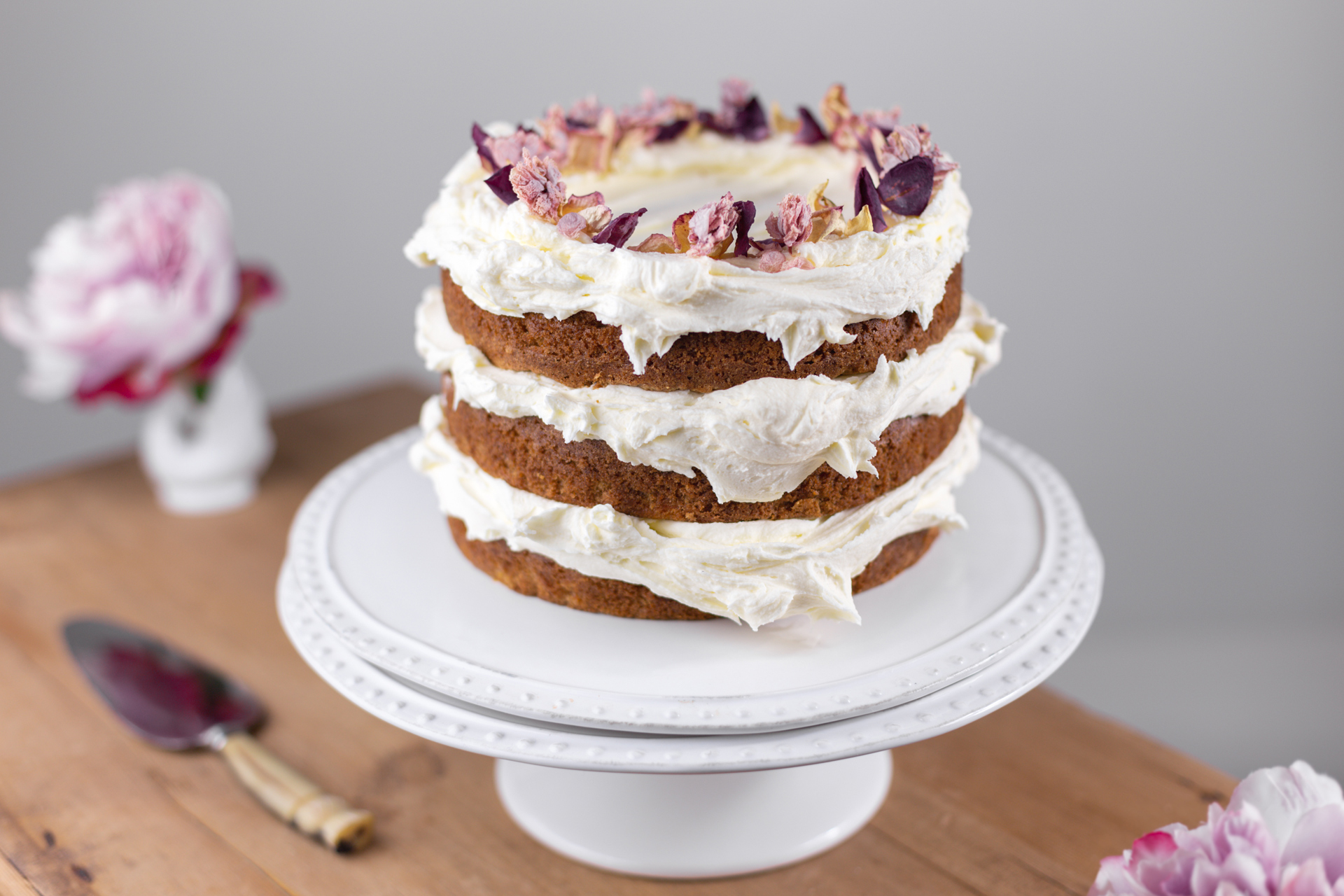 Recipe: The Twenty Two's Carrot Cake
A showstopper for your next dinner party
Who doesn't love a carrot cake? This delectable number was created by Hannah Gardner, pastry chef at Mayfair members' club and restaurant The Twenty Two. 'This carrot cake is a quick and easy recipe that will have people coming back for more,' she says. 'Billowing with whipped cream cheese icing, it can be a real centrepiece for a special occasion. I find oil based cakes extremely light and moist in texture, this is my go to recipe for all occasions.'
Recipe: The Twenty Two's Carrot Cake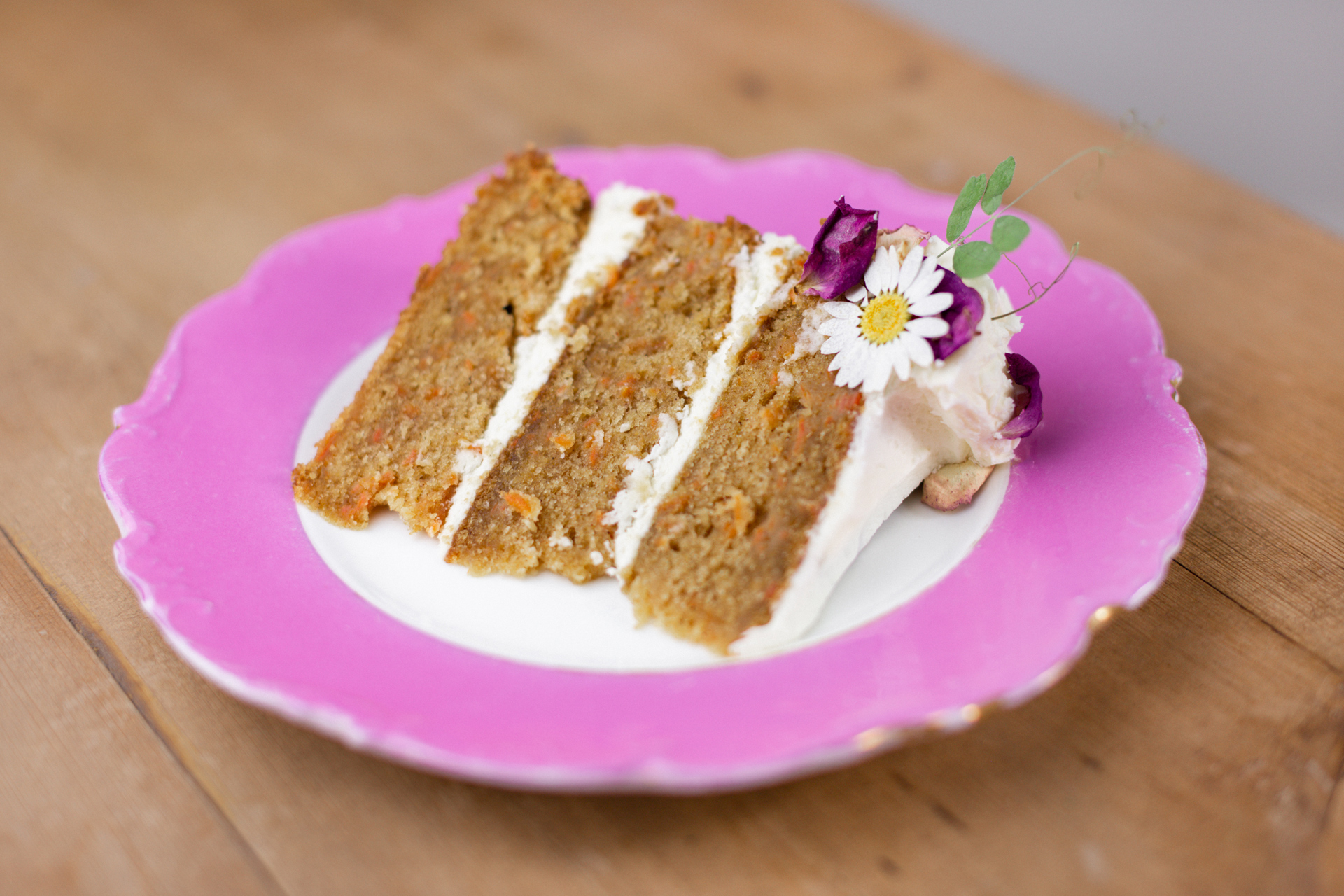 Ingredients:
350g soft light brown sugar

100g soft dark brown sugar

4.5 medium eggs 

450ml sunflower/ vegetable oil

450g plain flour 

1.5 teaspoon bicarbonate soda

1.5 teaspoon baking powder

1.5 teaspoon ground cinnamon

1 teaspoon ground ginger

Pinch of salt 

450g grated carrot 

Whipped cream cheese icing 

500g unsalted butter 

1kg icing sugar 

180g cream cheese 

½ orange zest (optional)
Method:
Firstly preheat your oven to 160ᵒC (350ᵒF, Gas mark 4).

Next prepare your baking tins. I use 3x 8" tins for this recipe but the cake mix can sit aside very well if you only have the two tins, as once cooled you can turn the cake out and bake your final layer. I like to line my tins with greaseproof on the base and sides. I feel it protects the edges from the cake tin. I use a free standing mixer with a paddle attachment for this recipe, but it can easily be made by hand with a whisk and a wooden spoon. 

Once you have your prepped cake tins at the ready start by peeling and grating your carrots. If they are producing a lot of moisture give them a good squeeze to remove any excess liquid. Carrots bring a wonderful texture to this cake but you don't want them too wet going into the mixture. 

Next start weighing out your flour, bicarbonate soda, baking powder, ground cinnamon, ginger and salt. These can all be sifted into the same bowl and left aside until needed. 

Lastly place your sugars, oil and eggs into the mixing bowl and start on a slow setting until combined. Turn the speed up until all three elements are emulsified. Slowly spoon in your flour mixture and beat on slow until well mixed. Don't forget to scrape the sides of the bowl down to get any excess ingredients fully mixed through. Finally add your grated carrots into the bowl and beat on low until combined. 

I like to weigh my cake layers but this can easily be done by eye! Pour 650g of the carrot mix into each of the cake tins and place in the oven for 30 minutes. I always test my sponges with a cake skewer; if it comes out clean it's done! 

Place your sponges on a cooling rack. Now time to start with the icing! 

I always use room temperature butter. Dice this up and place in your free standing mixer with the paddle attachment and beat until it's pale in colour. This will take a good few minutes. Whilst your butter is working, sift your icing sugar and set aside. Carefully spoon the icing sugar into the butter and slowly mix until it's all combined. At this point you can add the grated orange zest if desired. Mix this on medium speed for a few minutes to remove any air pockets. Lastly, spoon in the cream cheese and beat until combined. You'll end up with a smooth and silky texture! 

Once your sponges are completely cool the fun begins. This is where your creative flair commences! I like a lot of icing so I pack my cake layers with the whipped cream cheese as you can see in the photo.