Here are four delightfully refreshing recipes to set you up for your New Year health kick that will continue way beyond January…
Everyone knows the importance of drinking a good amount of water to maintain a healthy lifestyle – but what about when you're craving something a little tastier…?
Farm-to-front-door Organic delivery company Abel & Cole have partnered with Bobble filtered water bottles to help keep you healthy and hydrated this winter. January may be over, but that doesn't mean your health kick has to be!
Bobble's newest reusable bottle 'Infuse' not only filters your water as you drink it, but also has a filter cage which acts as a fruit infuser so you can add in all of your favourite flavours and enjoy them all day long.
Abel & Cole's fruit and veg boxes the highest quality seasonal organic produce sourced as locally as possible – delivered straight to your door in fully recyclable packaging, of course! They have created special Booster Boxes especially for this collaboration so that you can order only the ingredients you need for the fresh, fruit infusions.
Check out the 4 'recipe' suggestions below, with a combination for every taste – from tangy orange to earthy cinnamon and turmeric. Helping keep you hydrated and using ingredients that will boost your health, the saying now goes 'An infusion a day keeps the doctor away'…
Blood Orange & Rosemary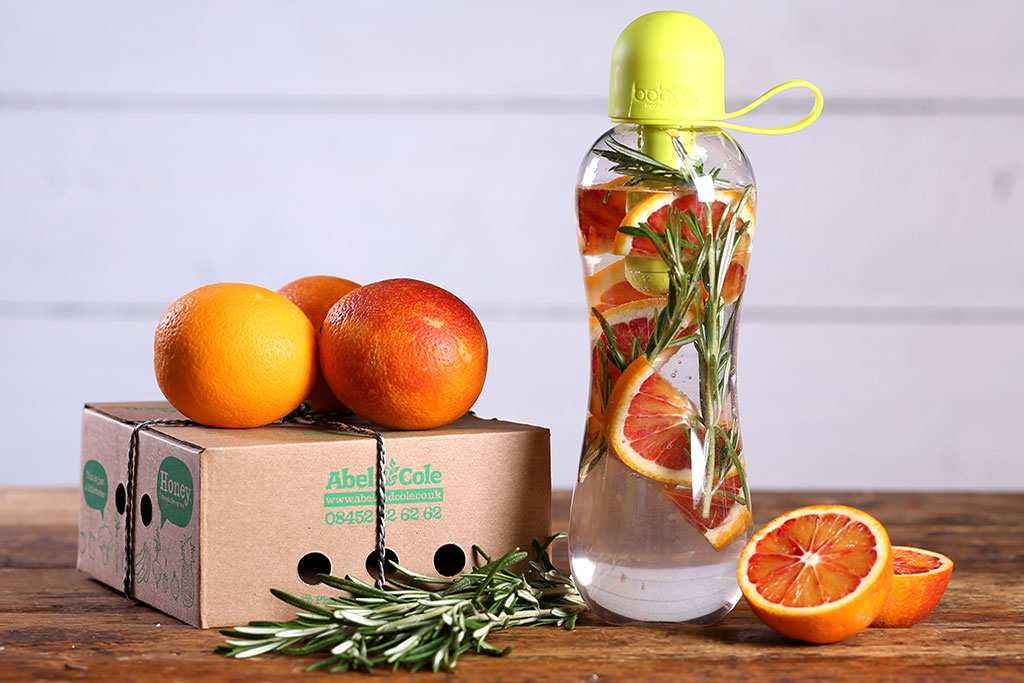 Add 3 slices of blood orange and 2 sprigs of rosemary to 500ml water.
Ginger, Mint & Lime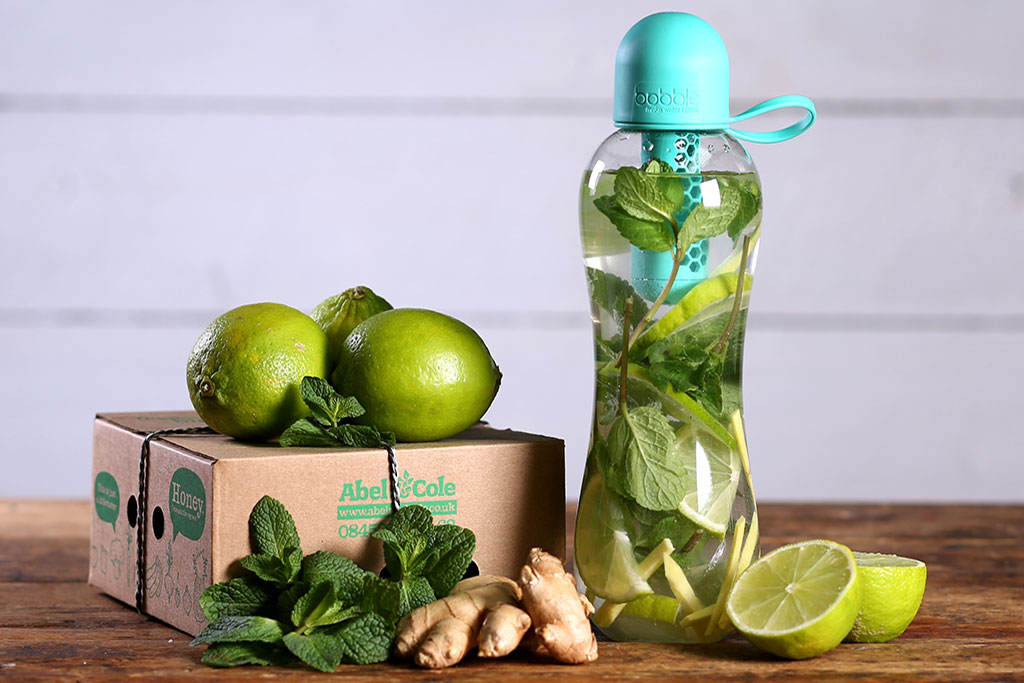 Add 1 tbsp ginger matchsticks, 4 sprigs of mint and 4 slices of lime to 500ml water.
Turmeric, Cinnamon & Lemon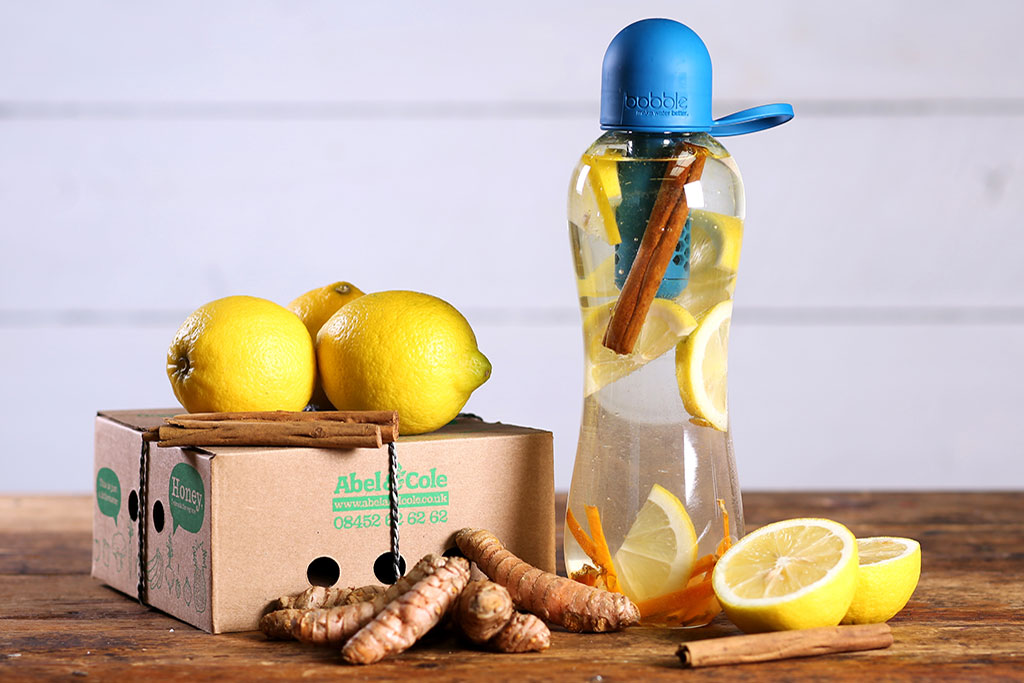 Add matchsticks from 1 thumb of turmeric, a cinnamon stick and 3 slices of lemon to 500ml water.
Grapefruit & Vanilla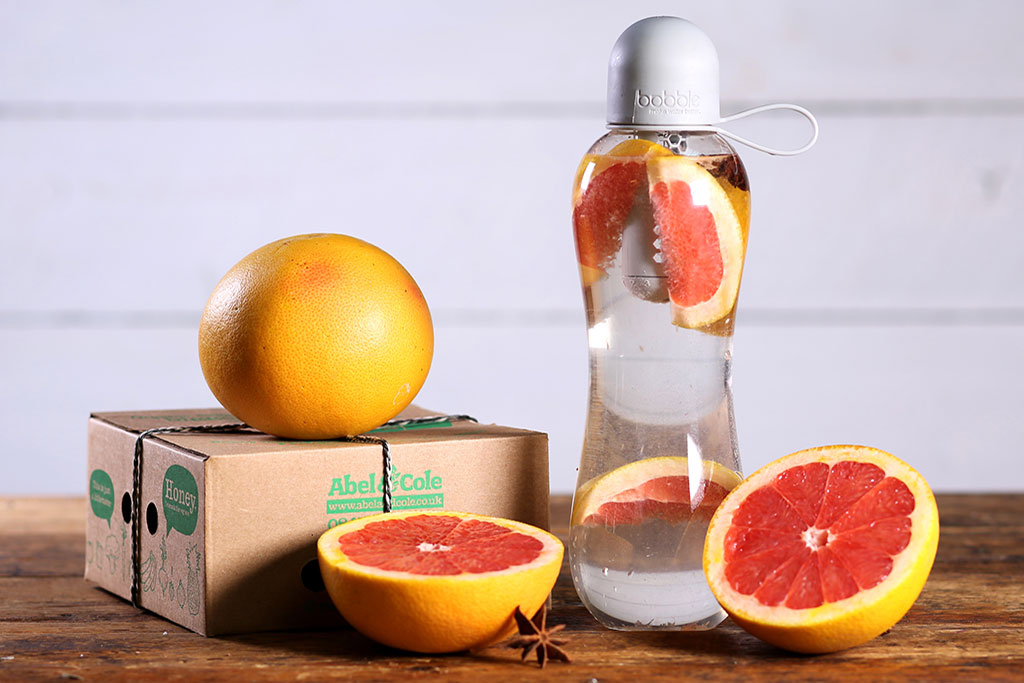 4 wedges of grapefruit with a vanilla pod (or swap with 1 star anise, or 2 crushed cardamom pods).
Get creative and try out your own combinations – leave us any great suggestions in the comments section below!
For more information, visit abelandcole.co.uk
READ MORE:
Kick-Start Your Healthy 2018 with these Recipes
Veganuary: 5 of the Best Vegan Restaurants in London
Recipe: Vegan Spinach, Quinoa & Tahini Abundance Bowl
---