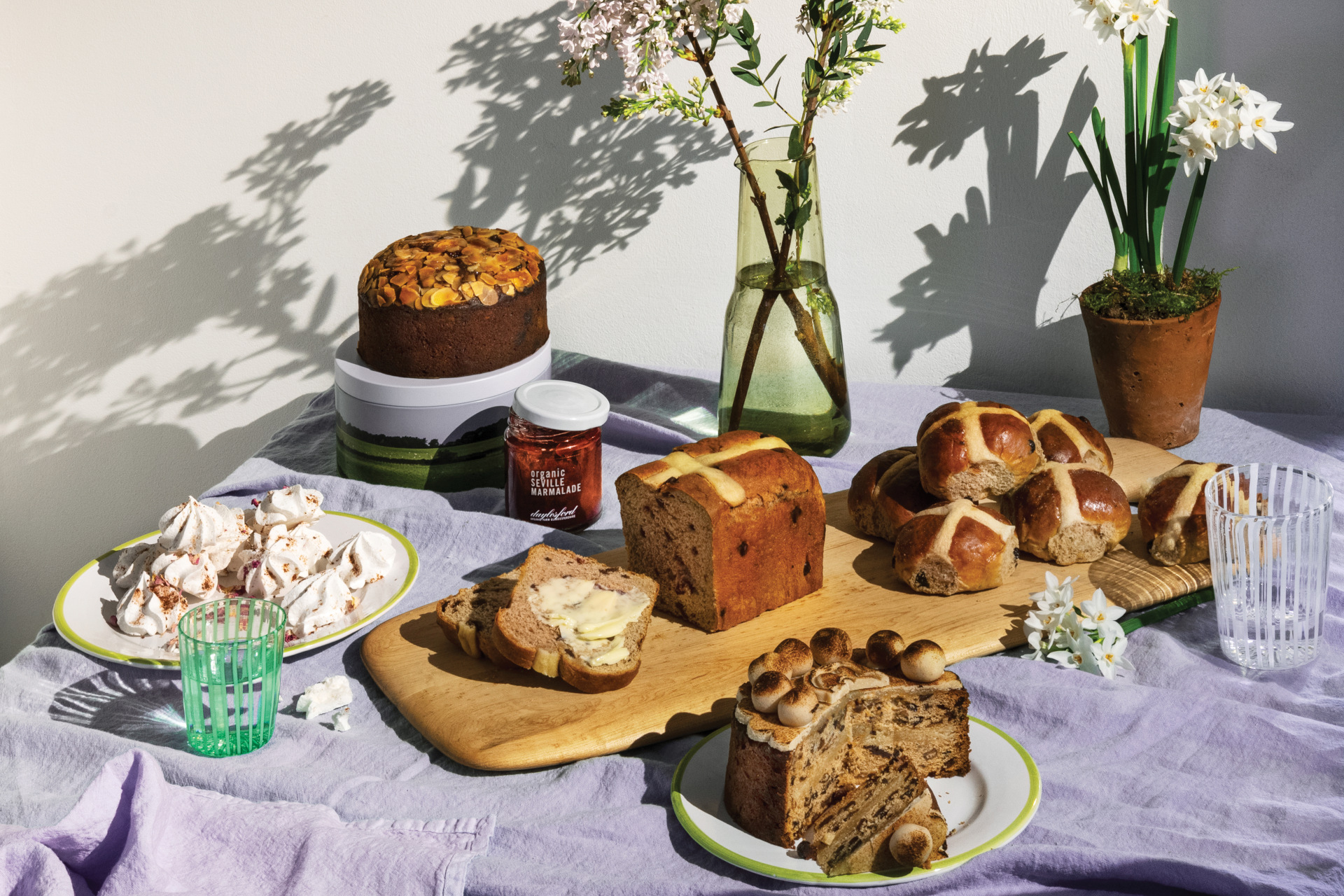 Easter Recipe: Daylesford's Hot Cross Loaf
A twist on an Easter classic
'Tis the season… to eat hot cross buns. This hot cross loaf recipe combines the traditions of Easter with a Daylesford twist. Why have a bun when you can share a whole loaf? Enjoy toasted as a thick slice, spread with good butter and jam.
Easter Recipe: Daylesford's Hot Cross Loaf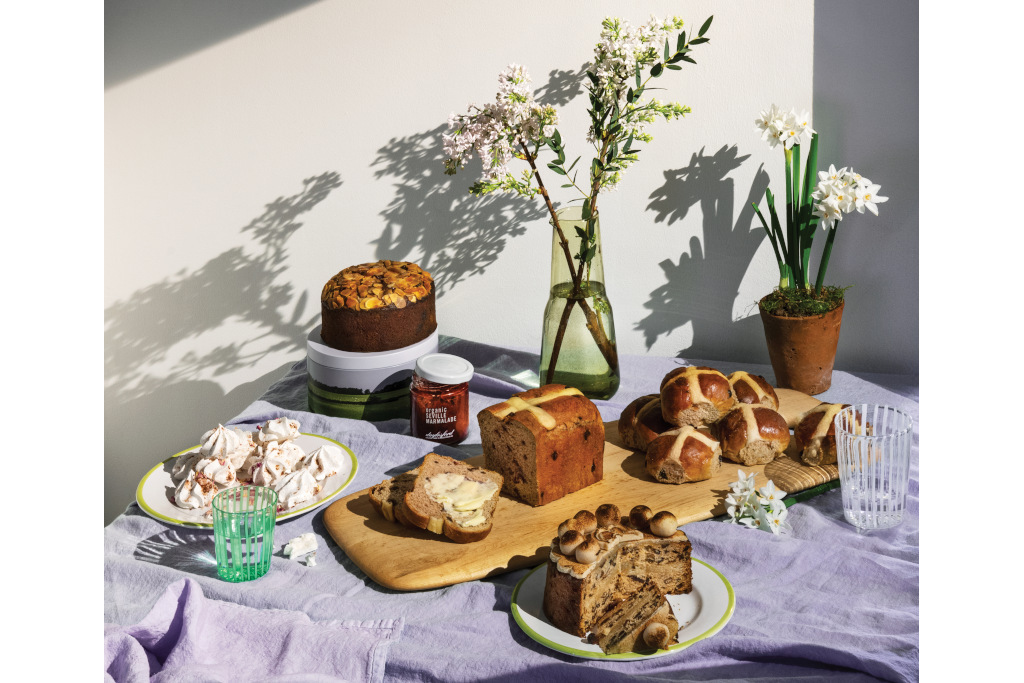 Makes 3 small loaves
Ingredients:
500g strong white flour
10g fine salt
10g fresh yeast or 4g dried yeast
75g butter, softened
25g golden syrup
110g milk
1tsp mixed spice
2 tsp ground cinnamon
90g currants
70g sultanas
70g mixed peel
1 egg, beaten, for brushing
Vegetable oil, for greasing the bowl and cling film
For the cross paste
40g plain flour
10g sunflower oil
For the glaze
25g sugar
1 tsp liquid malt
1 tsp lemon juice
Method (3 hours):
To make the dough, sift the flour and salt into a large bowl with the yeast, butter, syrup, milk and 220g of lukewarm water. Mix to form a dough. Turn out onto your work surface and knead for 10 minutes, or until smooth.
Roll the dough out with a rolling pin to about 2cm thick, then sprinkle over the spices, fruit and peel. Knead again until evenly distributed throughout the dough, then form into a ball and put into a large, oiled bowl. Cover with oiled cling film and leave to rise in a warm place for about 1-2 hours, until doubled in size.
Turn out the dough and "de-gas" by pressing down briefly and gently with the flat of your hand, to even out the bubbles of air, then shape into three balls and press gently into three 400g loaf tins.
Cover with a clean tea towel and leave the loaf tins in a warm place, again until doubled in size, then brush with beaten egg.
Preheat the oven to 200 C/gas 6. While the loaves are proving, make the crossing paste by mixing the flour and oil with 40g of water. Put it into a piping bag with a medium, plain nozzle.
To make the glaze, put the sugar, malt and lemon juice into a pan with 25g of water and heat, stirring, until boiling, then take off the heat and set aside to cool.
When the loaves have doubled in size, pipe one big cross on the top of each one then put into the preheated oven and bake for about 20-30 minutes, until golden. If you throw some ice cubes into the bottom of the oven, this will create steam and enhance the rising and look of the loaves.
Remove from the oven and, while still warm, brush the tops with the glaze. Leave to cool on a rack.