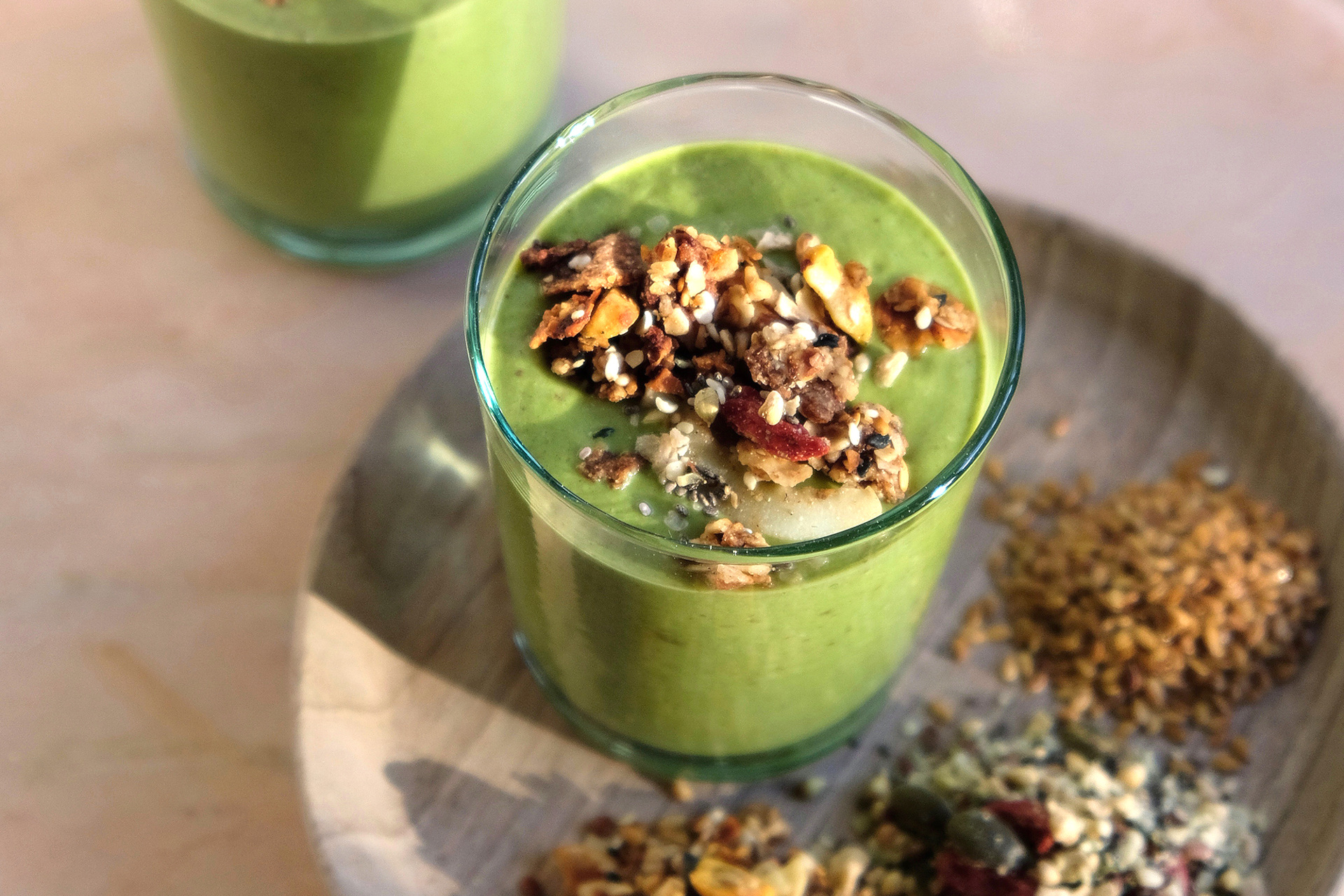 Recipe: Wild By Tart's Ultimate Breakfast Smoothie
Your morning health boost is here
Start your morning with a bang by whizzing up this ultimate breakfast smoothie recipe from Wild By Tart.
Recipe: Wild By Tart's Ultimate Breakfast Smoothie
For our breakfast smoothie we use oats which are slow releasing energy for endurance, and have a range of amino acids, keeping you full. The avocado is full of good fats, balances your blood sugar and is good for endurance and sanity. The banana is good for energy, contains fibre which is good for digestion, its also a prebiotic which is good for your gut bacteria, potassium which is an electrolyte and important for staying hydrated. Spinach gets your first portion of greens in for the day, is good for the liver and contains antioxidants and vitamins. Dates are rich in vitamins and minerals (and bring a sweetness to the smoothie). Almond butter contains magnesium, which is good for stress, as well as balancing the sugars – turning them into energy rather than fat.
Ingredients
½ banana
1 tbsp scoop avocado
2 pitted dates
200ml almond milk
1 tbsp almond butter
Small handful washed spinach
Scoop of oats
Method
Blitz in a blender until smooth, drink immediately.