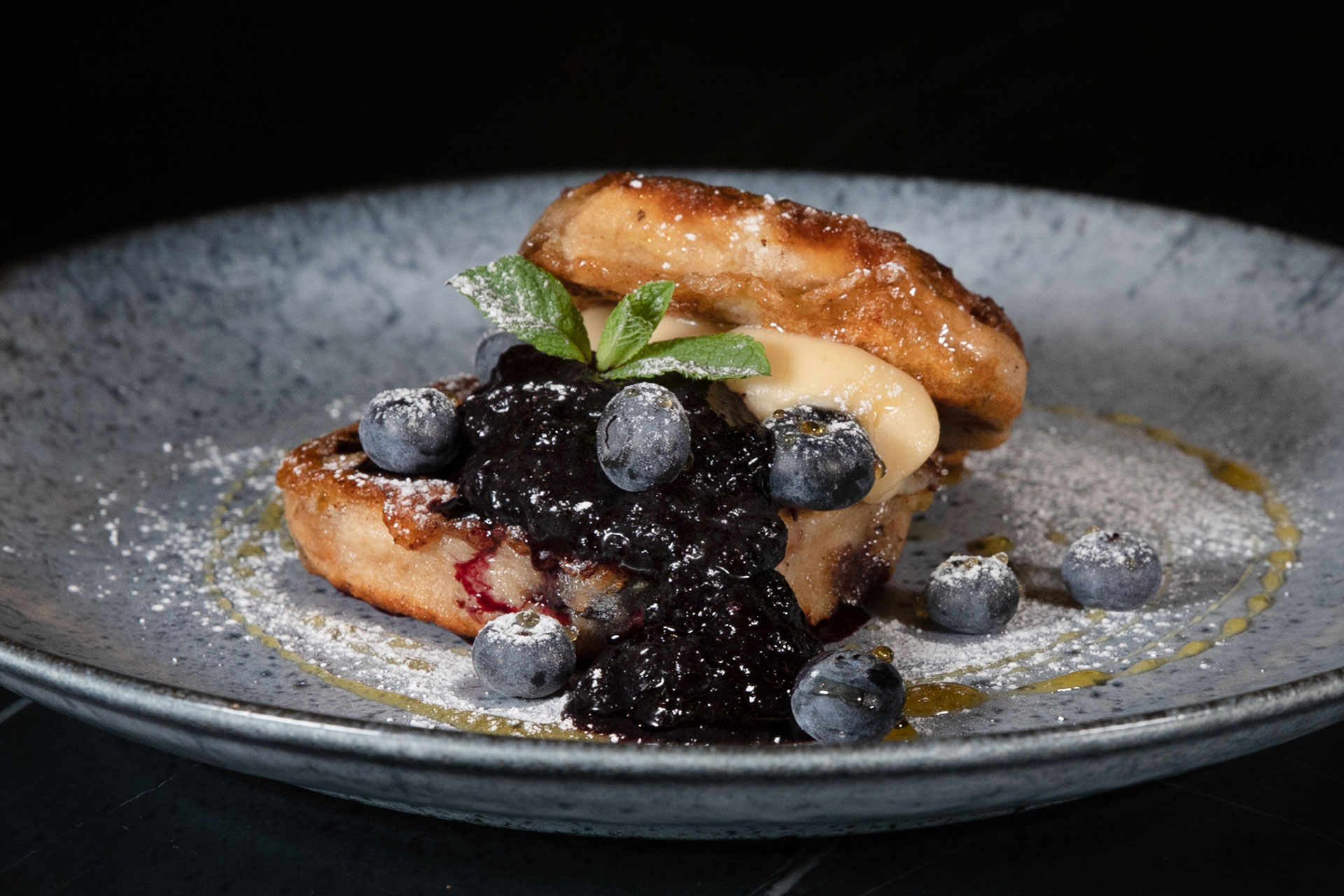 Recipe: French Toast Hot Cross Bun
---
With Easter not long away, head chef Ian Howard from The Athenaeum Hotel & Residences in Mayfair has whipped up a delicious Easter fusion treat: a French toast hot cross bun, complete with whipped maple butter and blueberry compote. Read on for the recipe.
Recipe: Ian Howard's French Toast Hot Cross Bun
Serves 4
Ingredients
For the maple butter:
100g unsalted butter
Pinch of ground cinnamon
50ml maple syrup
For the berry compote:
200g frozen berries
200g sugar
1 lemon zest or juice
For the hot cross buns:
4 hot cross buns, cut in half
1/2 teaspoon ground cinnamon
1 pinch of grated nutmeg
100g caster sugar
100g unsalted butter
6 eggs
80ml milk
1/2 vanilla pod, with seeds scraped out
Method
For the maple butter:
Bring the butter up to room temperature and whisk the maple syrup.
This can be placed in the fridge for storage and brought out to soften when you need it.
For the berry compote:
Place all the ingredients together into a saucepan and simmer until it thickens slightly.
Serve while still warm.
For the hot cross buns:
Whisk together the cinnamon, nutmeg, eggs, milk and vanilla then pour into a shallow dish or bowl.
In a large non-stick frying pan, melt the butter over a medium heat.
Dip the cut hot cross buns into the egg mixture then fry the slices until golden brown. Flip to cook each side, about 90 seconds on each side.
Place one half of the French Toast Hot Cross Bun onto a serving plate. While it's still hot, drop a generous spoon of maple butter and warm blueberry compote. Dust with icing sugar and maple syrup.
MORE RECIPES: