On the look-out for a twist on a classic Manhattan recipe? Shake up your Sunday routine by serving Rich Woods' roast in a glass…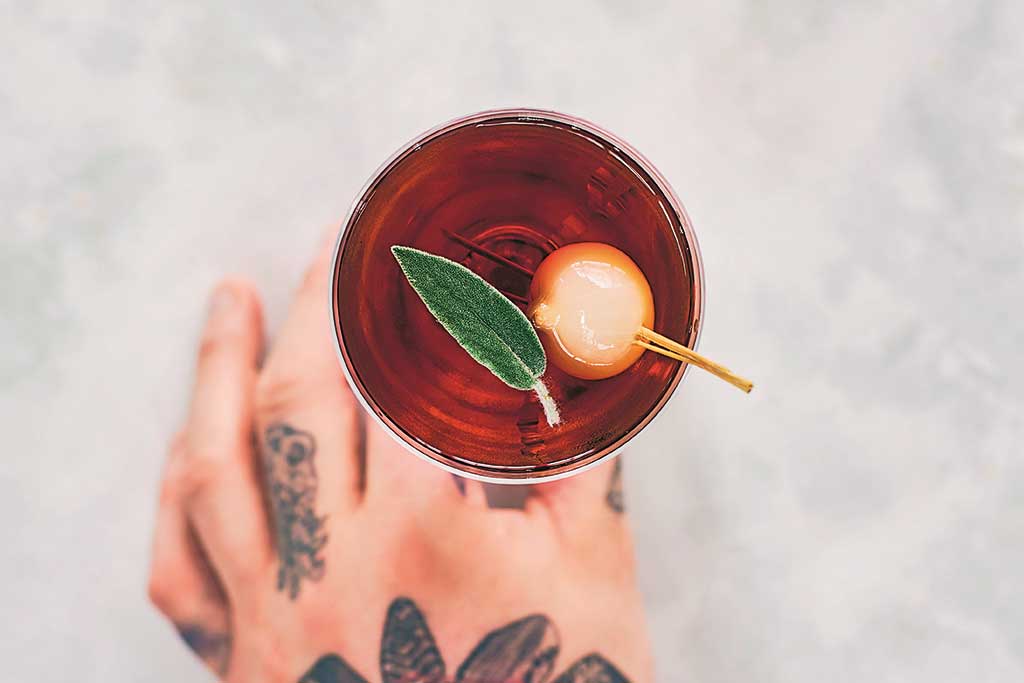 At first glance, you'd be forgiven for thinking that I've lost my mind – 'Onion! In a Manhattan? He's messed up a Gibson, surely'. But this was no accident – happy or otherwise. The idea behind this was to create flavours similar to those enjoyed while eating a roast dinner. The sweetness of the caramelised onions, despite their sharp nature, adds a layer of complexity to this drink that melds with the flavour of sage to create something deliciously savoury and redolent of delicious sage and onion stuffing. Don't be fooled though, if you're too heavy handed with the onion it will overpower the drink. Balance is key.
Rich Woods' Caramelised Red Onion Manhattan
Ingredients
Caramelised Red Onion Reduction (Makes around 250ml)
200g caster (superfine) sugar

15g food-grade red onion extract

200ml vodka

A few sage leaves, torn
For the Cocktail
 60ml bourbon

 25 ml sweet vermouth

 2 bar spoons caramelised red onion reduction

 Skewered pickle onion and sage leaf, to garnish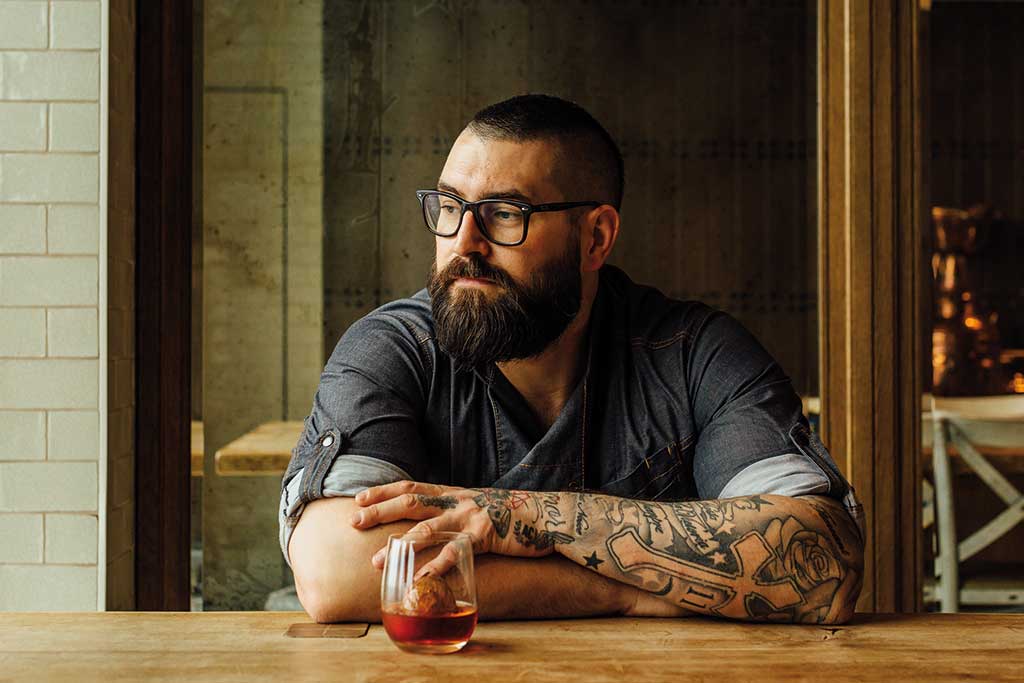 Directions
To make the caramelised red onion reduction, place the sugar in a pan over a medium heat and cook until syrupy and golden, do not stir the sugar as this will cause it to crystallise. Add the red onion extract t

o the pan and stir to combine, then remove the pan

from the heat and carefully pour in half the vodka.

Once cooled, add the remaining vodka, then strain the liquid through a muslin-lined sieve (strainer) or coffee filter into a non-reactive container with a lid. Reserve in the fridge until required. Return the pan to a low heat and add the sage leaves. Continue to heat, stirring occasionally, until the caramel has melted into the vodka, then remove from the heat and set aside to cool.

To make the cocktail, place all the ingredients in a shaker or mixing tin and fill with good quality cubed ice. Stir with a bar spoon until icy cold, then gently strain into a pre-chilled Martini glass. Garnish with a skewered pickled onion and sage leaf and serve.
Recipe extracted from The Cocktail Guy by Rich Woods, Pavilion Books, £16.99.
READ MORE:
10 of the Best Cookery Courses in the UK & Ireland
Recipe: Claridge's Posh Mince Pies
Recipe: Roasted Cauliflower and Almond Soup
---