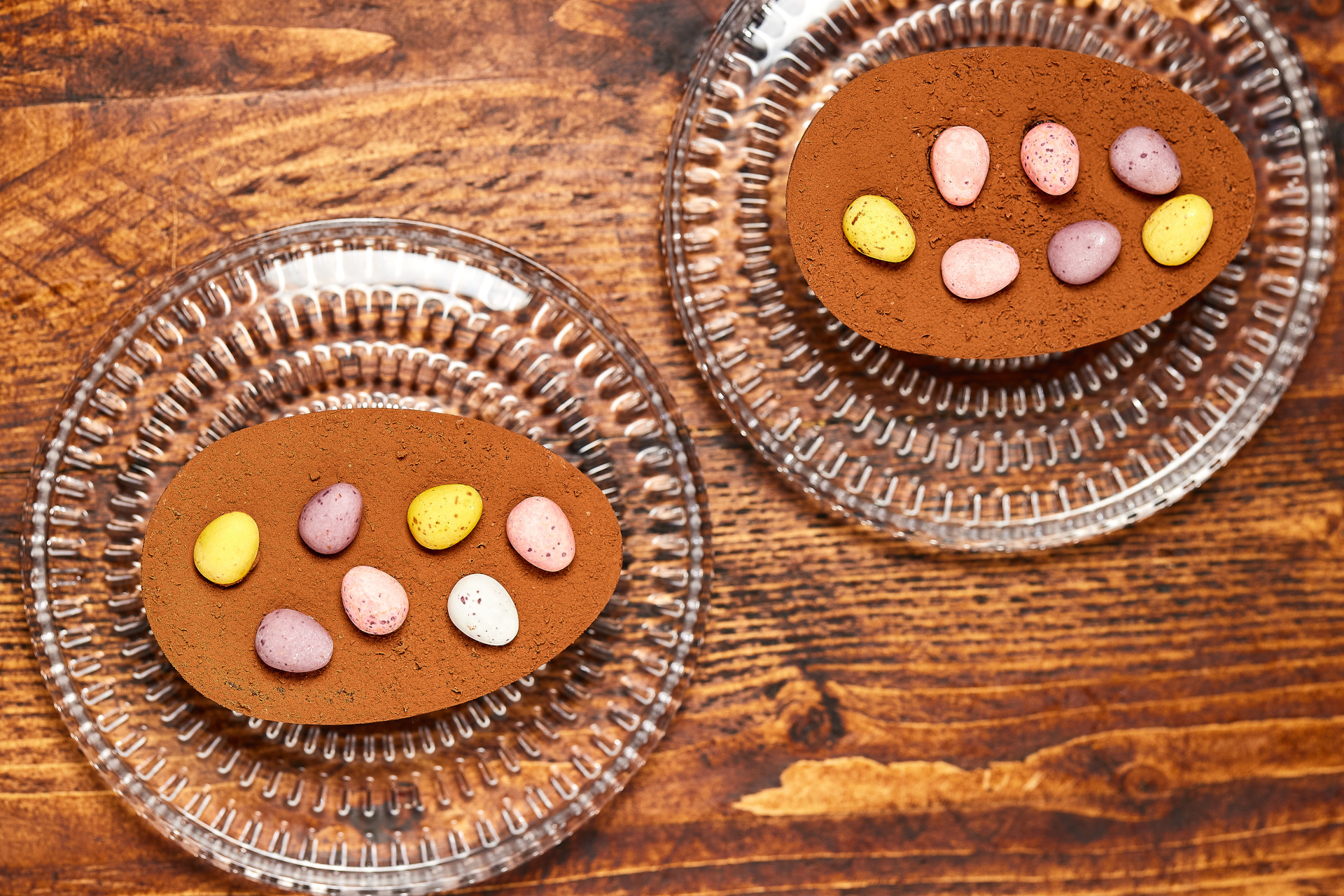 Recipe: Easter Egg Tiramisu
Put those leftover eggs to good use
If you find yourself with an impressive amount of chocolate left over from Easter, try this handy recipe from Artisan Coffee. This tiramisu is rich and decadent, and it's a delicious and simple way to use up any leftover Easter eggs.
Recipe: Easter Egg Tiramisu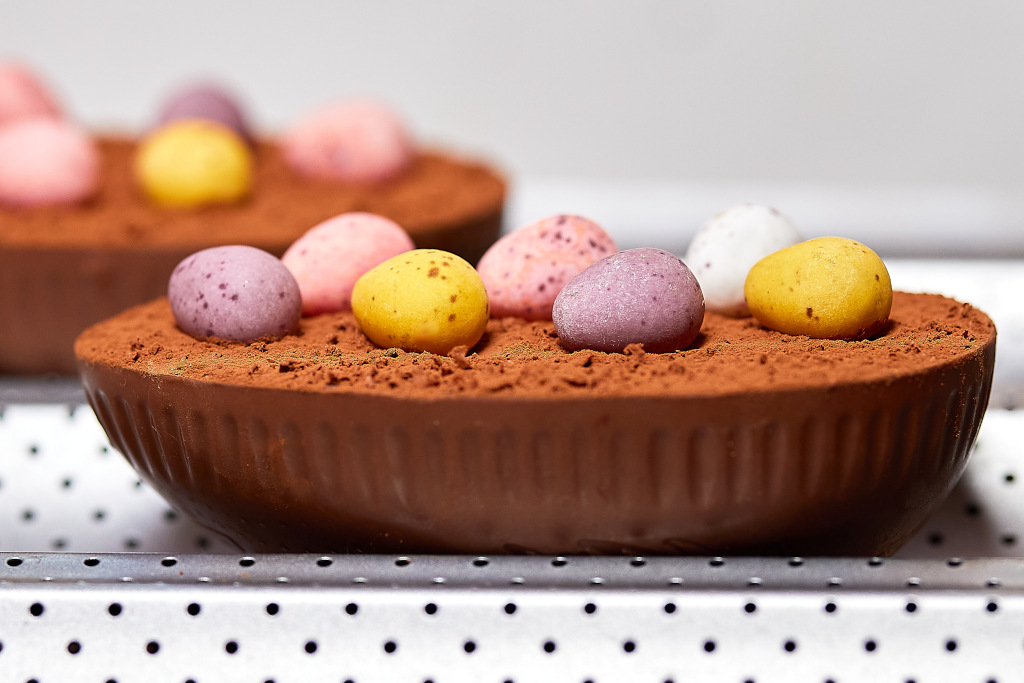 Serves 4
Ingredients
2 small chocolate Easter eggs
80g Savoiardi sponge fingers
4 tbsp cocoa powder
20g dark chocolate
For the cream
250g mascarpone (room temperature)
2 eggs
50g castor sugar
20g rum
1 very small pinch of salt
For the coffee mix
160g fresh espresso or very strong filter coffee
15g castor sugar
Method
Using the tip of a thin bladed knife, gently prize open your chocolate egg along the join to separate into two halves. Set aside to rest on foil nests.
Make the coffee mix:
Combine the coffee with 15g of sugar; mix well to dissolve and set aside.
Make the cream:
Crack the eggs, separating the whites from the yolk and place into two mixing bowls.
Combine the yolks and 50g of castor sugar and whisk for 2-3 minutes until thick and creamy and pale in colour.
Add the softened mascarpone, rum and whisk together until smooth.
Add a tiny pinch of salt to the egg whites and whisk until stiff peaks form.
Add 1/3 of the egg yolks to the mascarpone mix and, using a spatula, gently fold in the egg white mix.
Add the remaining whisked egg whites and fold until fully incorporated; be careful not to over-mix and lose the lightness in the mix.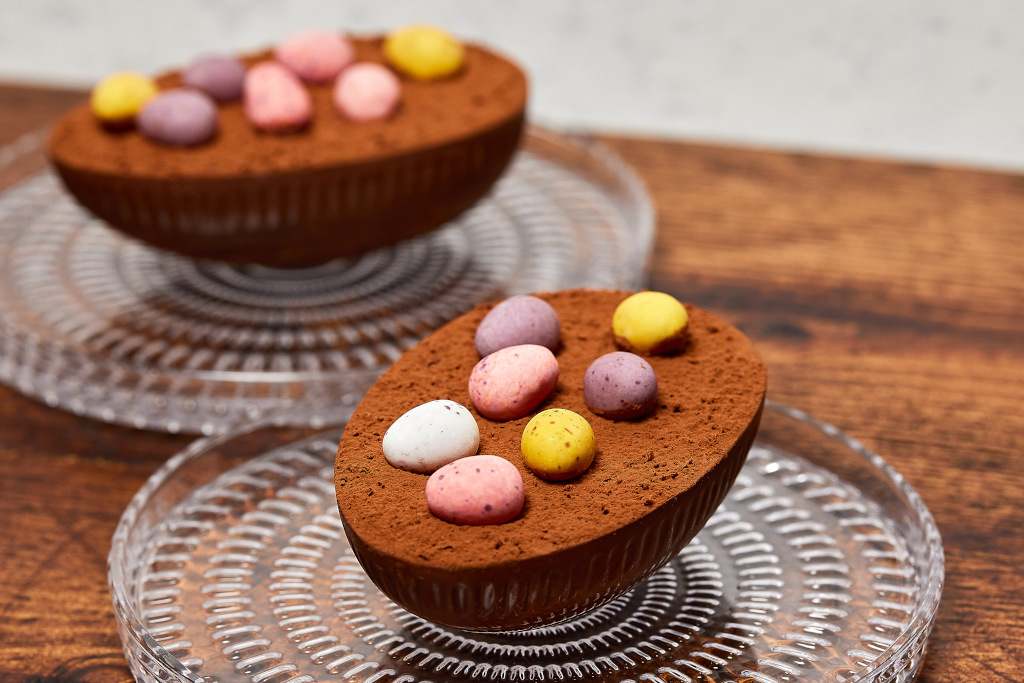 Assemble the tiramisu:
Using a sharp knife, cut the sponge fingers lengthways, then one by one dip them through the coffee mix to soak for 10 seconds, or until nicely moist and soft.
Drain and place a layer of the soaked biscuits in the base of each half of the chocolate eggs.
Now add a layer of the mascarpone mix, followed by a thin layer of grated dark chocolate.
Repeat with another layer of soaked sponge biscuits, cream and then level the top of the cream using a spatula.
Place the Easter egg halves in the fridge for at least 4 hours to set.
Serve:
Remove from the fridge, cover with grated chocolate and dust with cocoa powder. Decorate with a few mini eggs to serve, and enjoy!
Recipe from artisancoffeeco.com