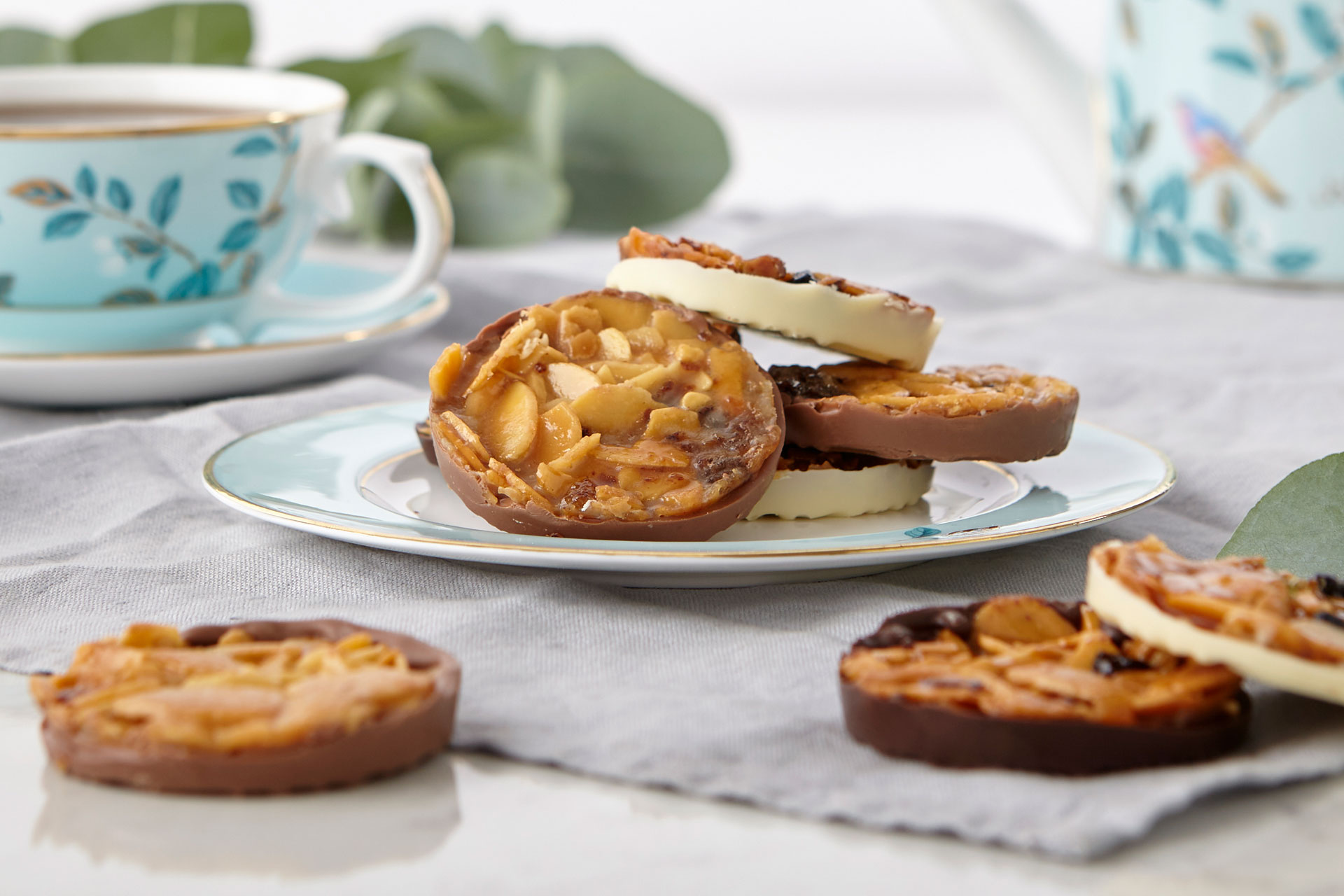 Recipe: Florentine Biscuits
A festive sweet treat
By Felicity Carter | 1 year ago
The Florentine, chewy and full of candied fruit and nuts, was invented by Queen Anne de Bretagne's pastry chef who hailed from Florence in the 17th century, and it's been a beloved biscuit ever since. A Christmas classic, it's no surprise then that Fortnum and Mason have its own recipe – package them up, and they make a thoughtful gift for loved ones.
Recipe: Florentine Biscuits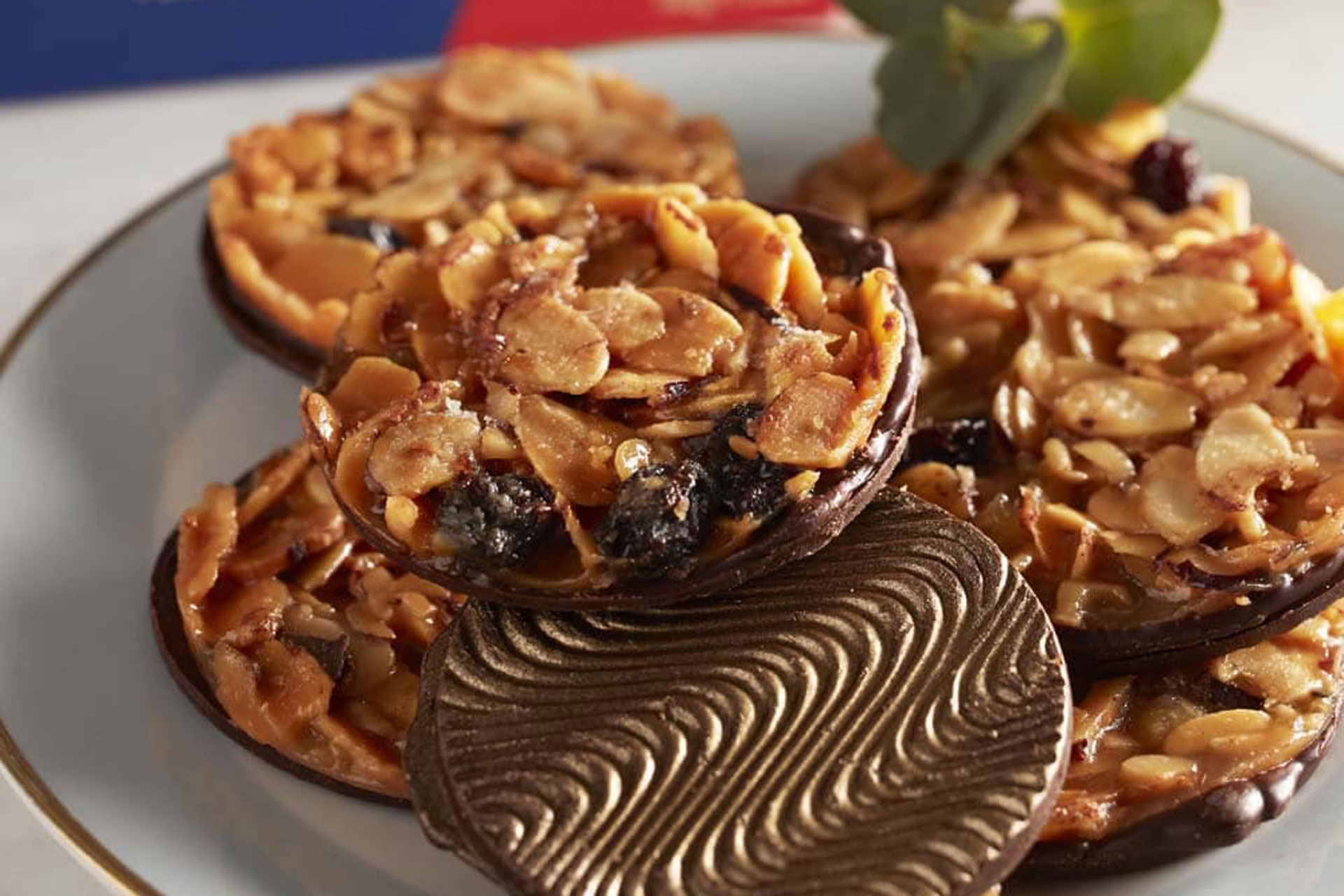 Makes: 20
Ingredients:
½ quantity of sweet pastry

50ml double cream

40g honey

20g liquid glucose

110g caster sugar

85g mixed dried fruit such as sultanas, dried apricots and quartered glace cherries

120g flaked almonds

20g pistachio nuts, chopped
Method:
You will need a shallow baking tin approximately 30cm x 24cm. Roll out the pastry to 4mm-thick rectangle and use to line the tin. Prick the pastry all over with a fork and chill for 30 minutes

Bake in an oven heated at 170C/Gas Mark 4 for about 10 minutes, until very lightly coloured.

Meanwhile, put the cream, honey, butter, liquid glucose and caster sugar into a heavy-based pan and bring to the boil, stirring constantly. 

Remove from the heat and stir in the dried fruit and nuts.

Pour the mixture carefully over the pastry base and spread it level.

Return to the oven at 160C/Gas Mark 3 and bake for 15-20 minutes, until golden.

Remove from the oven and cut when the topping has firmed up but is still warm.
Featured image: Fortnum & Mason