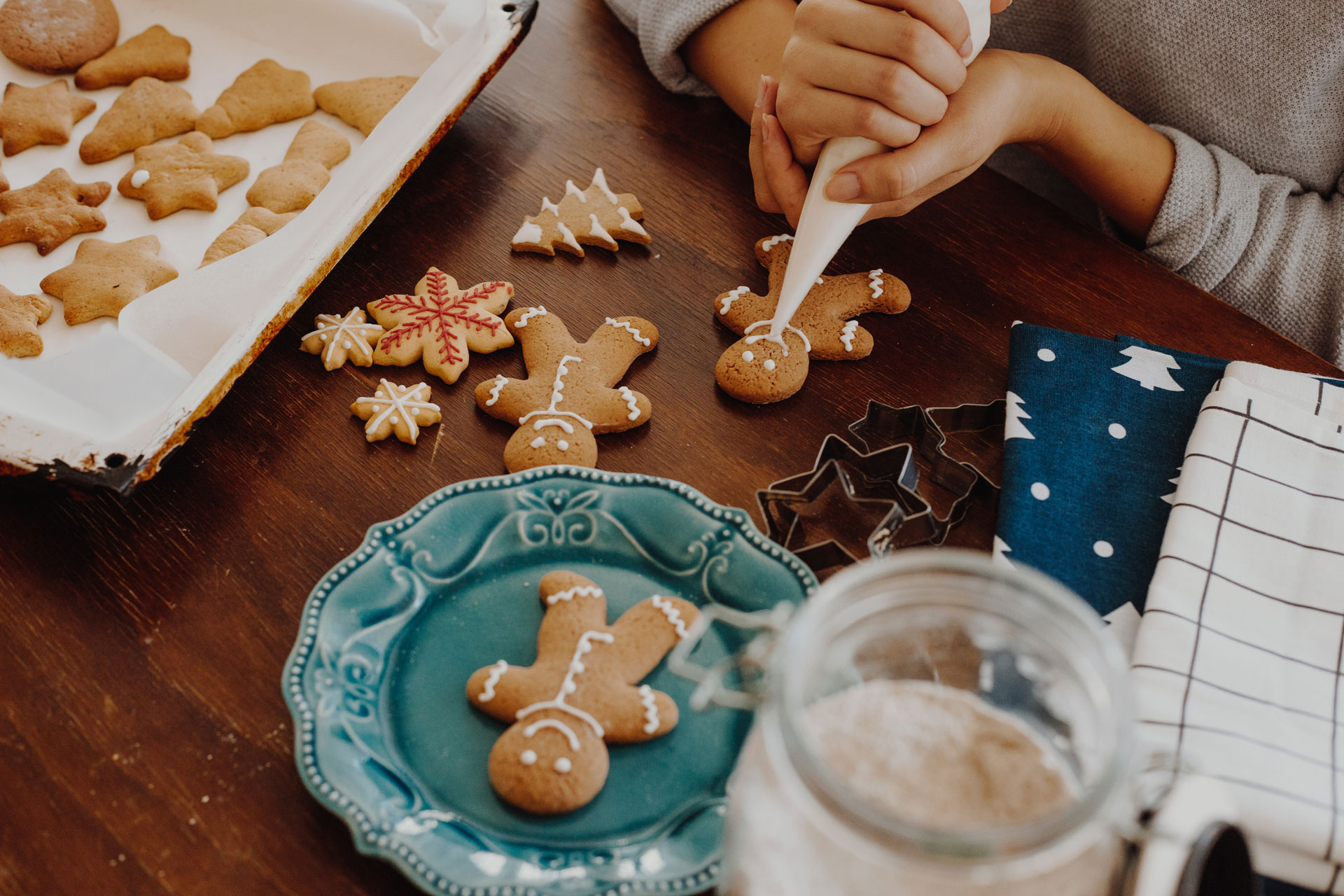 Recipe: Gingerbread Christmas Decorations
---
Tasty decorations, perfect for your tree
These festive gingerbread biscuits are ideal for gingerbread houses, hanging decorations or packaged up for sweet handmade gifts. A recipe from Daylesford Organic, these treats are the taste of Christmas as the biscuits are subtly spiced with cinnamon and ginger, add edible glitter if you want them to sparkle.
Recipe: Gingerbread Christmas Decorations
Ingredients:
220g butter

170g soft brown sugar

2 tbsp treacle

1 egg, beaten

350g plain flour

2 tsp ground ginger

1 tsp ground cinnamon

1 tsp bicarbonate of soda

Pinch of salt

100g icing sugar

Edible decorations such as

coloured icing

and

edible glitter
Special Equipment:
Method:
Preheat the oven to 180°C

In a large bowl beat the butter, sugar and treacle together until well mixed and fluffy. Beat in the egg a little at a time.

Sift together the flour, spices, bicarbonate of soda and salt. Pour these ingredients into the batter and mix well to evenly combine. Tip onto a clean surface and briefly knead to a smooth dough before covering in cling film and chilling for 30 minutes.

Roll out the dough to the thickness of a pound coin between two sheets of cling film, to prevent the dough sticking. Using cookie cutters, cut the dough into festive shapes and place onto lined baking trays being sure to leave space between each biscuit. Using a skewer, make a small hole at the top of each biscuit for thread or ribbon if you plan to hang them. Just remember to make a little hole in each biscuit before you bake them so you can thread them with ribbon or string.

Bake in the centre of the oven for 12-15 minutes until lightly golden. Cool on the tray for 5 minutes before carefully transferring to a wire rack to cool completely.

To make the icing, simply combine the icing sugar with enough water to make a thick paste. Drizzle or pipe the icing onto your biscuits, decorate with any embellishments you choose and leave to completely dry and harden before wrapping them up or hanging on the tree.
Featured Image: Gettyimages, petrunjela