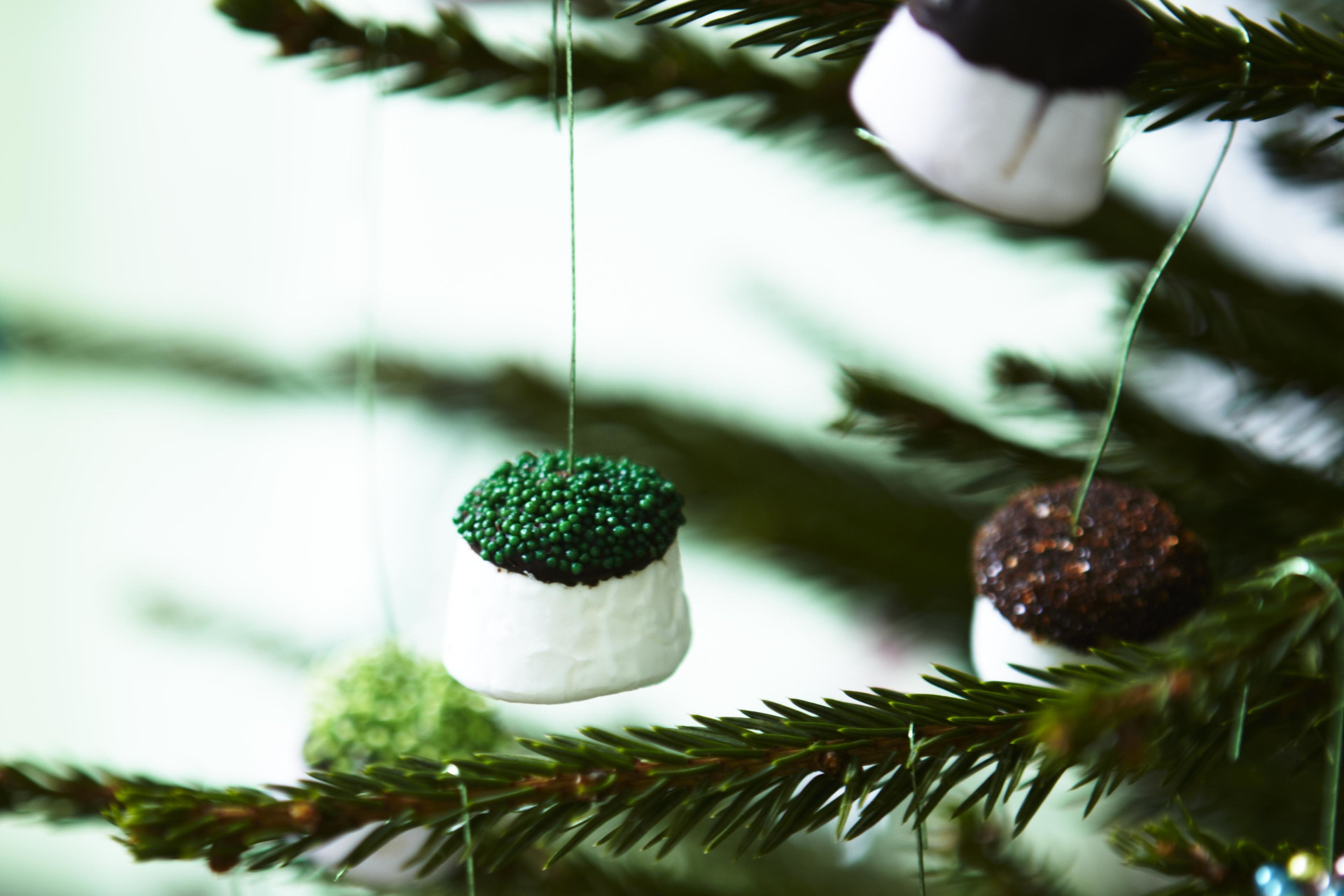 Recipe: Marshmallow Baubles
---
Get creative in the kitchen this Christmas
Whether you're looking to keep the kids busy this Christmas, dying to get creative with the tree this year or simply have a sweet tooth, these Marshmallow Baubles by Lettice Events are a great way to get into the festive spirit.
Recipe: Marshmallow Baubles
Ingredients
1x packet of assorted large marshmallows
250g melted milk chocolate
Your choice of sprinkles, the more variation the better
1x 0.15mm thread
Method
Cut your thread into 10cm pieces
Tie each end together to create small circles
Place your sprinkles into individual bowls so that you can dip your marshmallows in easily
Dip your marshmallows into the melted chocolate and then into your choice of sprinkles, making sure the top is coated well
Place the coated marshmallows onto a tray
Take your thread circle and place into the chocolate sprinkles. This will then dry into the chocolate and enable you to hang them on the tree
Leave the marshmallows in a cool dry place for 30 minutes (a fridge works great)
Adorn your tree and try not to eat them all in the process!
Featured image: Lettice Events