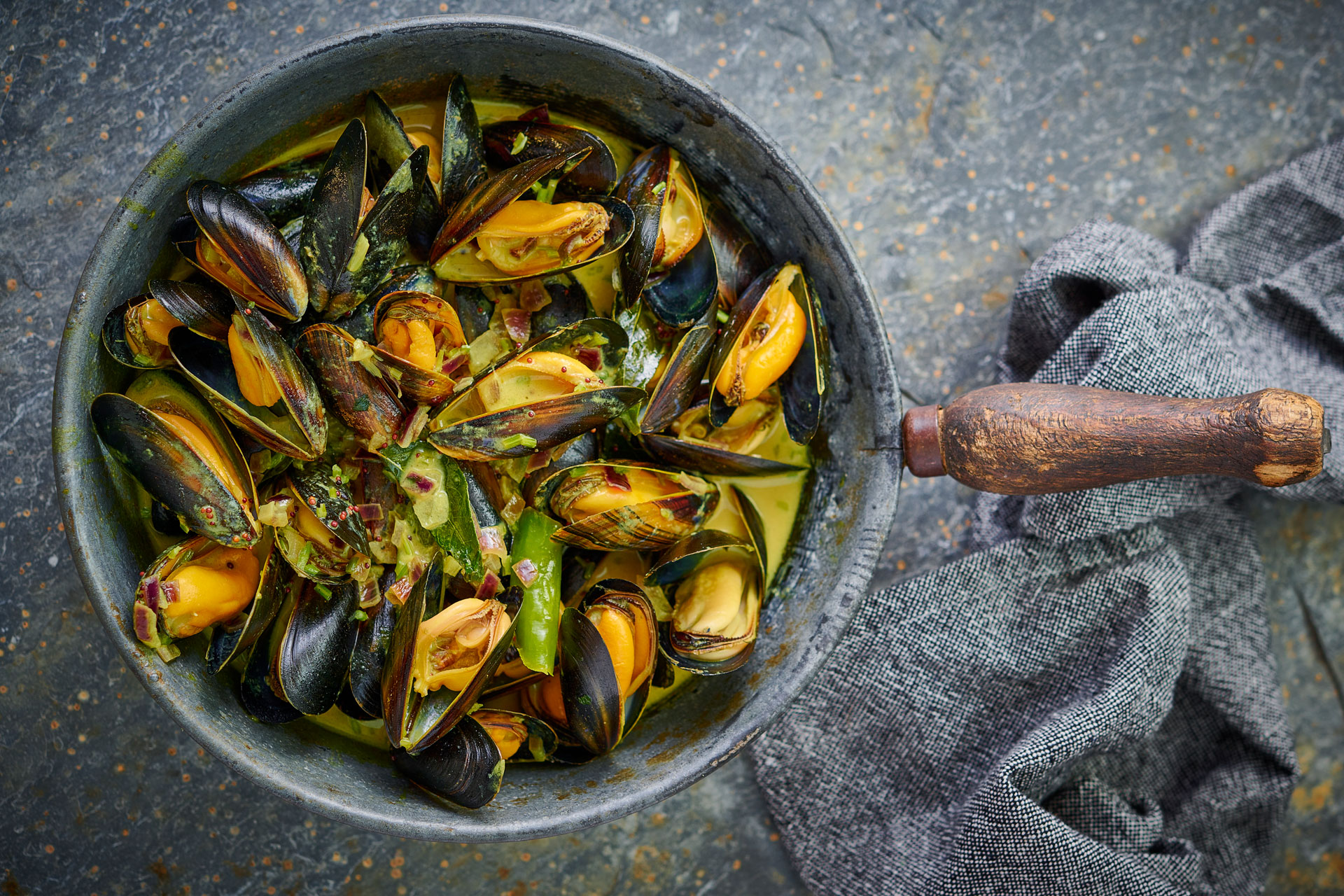 Recipe: Mussel Molee
---
Mussels get an Indian twist in Torie True's unique recipe
Overdone it on the roasts? Mix things up with this mussel molee recipe from Torie True's new cookbook, Chilli & Mint: Indian Home Cooking.
Recipe: Mussel Molee
In the UK we are lucky to have plentiful supplies of fresh mussels off our shores, yet the vast majority are exported to our European neighbours. They seem to love them more than we do, but I am convinced that the uninitiated are perhaps intimidated or think they are difficult to cook. This could not be further from the truth. The prep and cleaning can take 10 minutes, but that is as hard as it gets. A molee is a South Indian coconut milk gravy, which works so well with the mussels.
Preparation time: 20-30 minutes
Cooking time: 10-12 minutes
Serves 4
Ingredients:
45g tamarind pulp (from a block) or 1-2 tsp tamarind paste concentrate
1kg mussels
2 tbsp coconut oil
1 tsp brown or black mustard seeds
15 curry leaves
2 fresh green chillies, halved diagonally (optional)
1 medium red onion, finely sliced
1 tsp salt
1 heaped tsp finely grated fresh ginger or ginger paste
1 tsp finely grated garlic or garlic paste
½ tsp ground turmeric
1 x 400g tin of full-fat coconut milk
50ml water
Handful of fresh coriander stalks, finely chopped or blended with a little water
1 tsp jaggery or brown sugar
Handful of fresh coriander leaves, chopped
Method:
If using a block of tamarind, cover the pulp with boiling water in a small bowl. Break it up with the back of a spoon and leave to one side while you prepare the mussels. If you are using tamarind paste concentrate, ignore this step.
Place the mussels in a colander in the sink and run cold water over them. Using a scrubbing brush, clean each mussel so all the barnacles and beards, which are fibres that sprout from the shell, are removed. Grab the beard with your thumb and forefinger and move it back and forth; it will release if you give it a little tug. Discard any broken-shelled mussels or ones that do not close. Remember they are sold alive, so if they don't close once you give them a firm tap, then they are already dead and therefore unsafe to eat.
Next, heat the coconut oil in a large deep pan with a lid. When hot, add the mustard seeds, curry leaves and green chillies if using, followed by the sliced onion and salt.
Allow the onion to soften (but not brown) for 3 minutes, then add the ginger, garlic and ground turmeric. Move around the pan for another minute to remove the raw smell from the garlic.
Add the coconut milk and water to the pan, followed by the coriander stalks. Pour the soaked tamarind into a sieve over a bowl and use the back of a spoon to really push the pulp through the sieve. Add the sieved pulp and any liquid in the bowl to the pan, then discard the remaining tamarind stones. If using tamarind paste, add this to the pan instead.
Stir in the jaggery or brown sugar and taste test the molee to balance out the flavours. If you are using tamarind paste concentrate you may need a little more than a teaspoon, depending on the brand, so add a little more for extra sourness if you like.
Once you are happy with the balance of flavours, add your cleaned mussels. Pour them into the gently boiling molee, give them a good stir and then place a lid on the pan. After 3 minutes, give them a stir again and then replace the lid. Leave for a further 3 minutes. Check to see they have all opened. If they have not opened, leave for another couple of minutes.
Scatter the molee with some fresh coriander leaves and then you are then ready to serve. If you find any mussels that are unopened, simply discard them.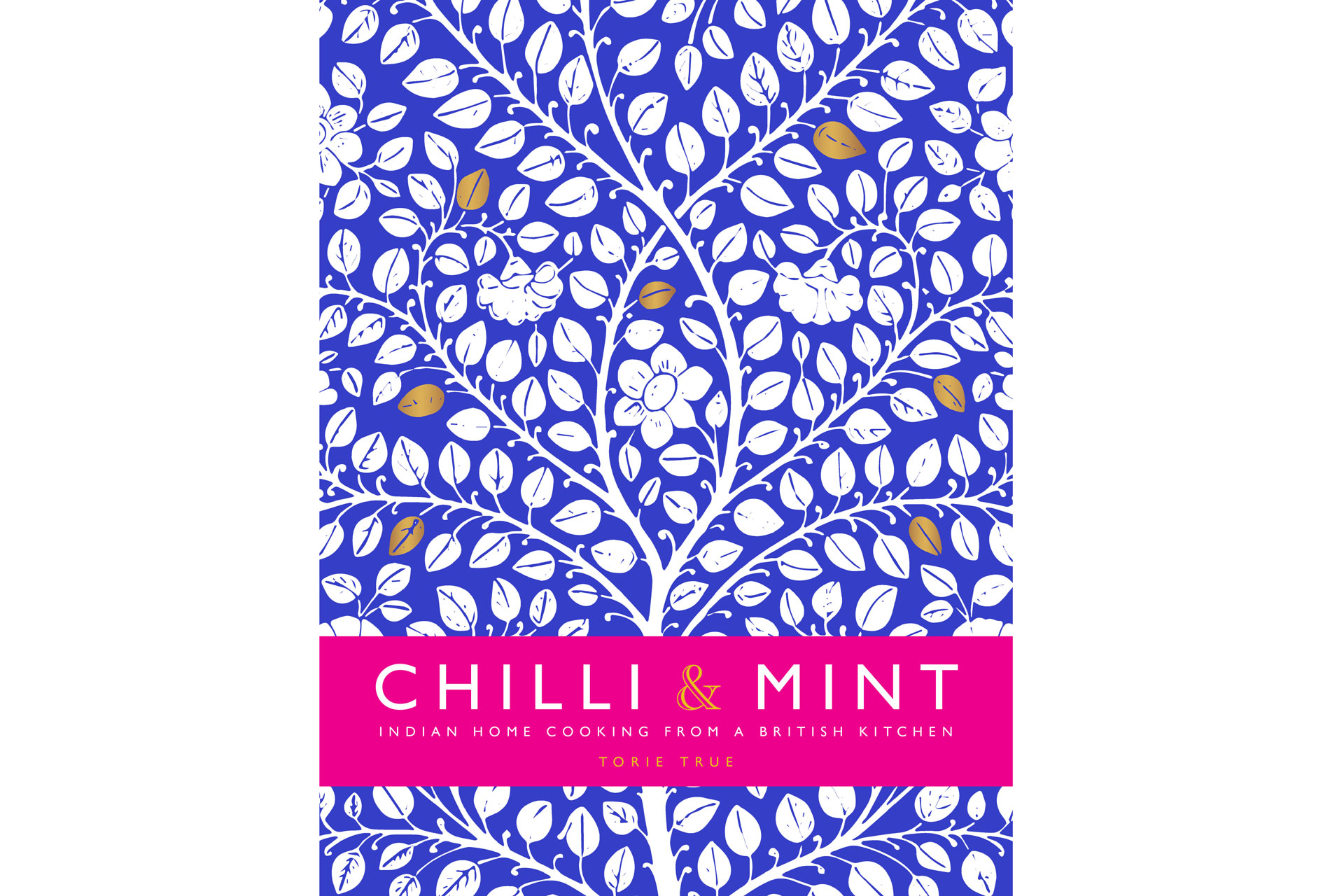 Chilli & Mint: Indian Home Cooking From A British Kitchen is out now
MORE RECIPES:
Prawn on the Lawn's Shellfish Stew / Jason Atherton's Spanish Chicken Casserole