Thomasina Miers, cook and founder of Wahaca, shares her favourite foodie spots – plus a seasonal Mexican-inspired recipe.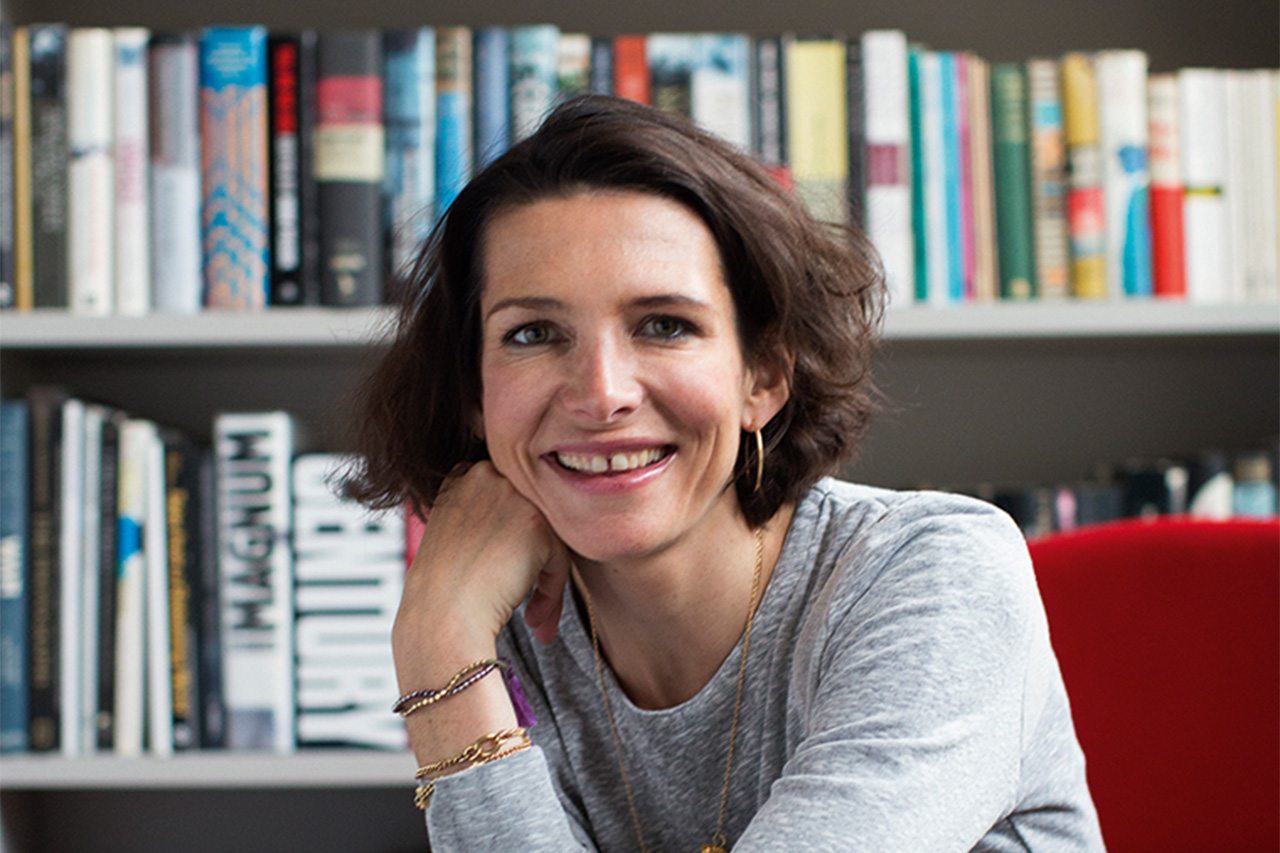 "When working from home and feeling wicked I might head to Brooks, an extremely good butchers in Kensal Rise that stocks Dusty Knuckle's baked delights – everything they make is the business. If I am having an afternoon slump I might pop into Dark Habit in Queen's Park – they sell a great kombucha by LA Brewery which sometimes does the job but the coffee is on another level, and paired with a tiny bar of the Land chocolate it is a proper treat. At work I am currently scoffing our new summer bean tostada which is packed with organic Black Badger peas from Hodmedods and has a lovely citrus kick. For eating out: Joy, a new restaurant by Stevie Parle in Ladbroke Grove, has just opened very close to my house and is full of really lovely home-cooked style food – a roast chicken salad, a bowl of outrageously good clams, or the delicious grilled courgette salad I had last week. It is also selling produce from The Goods Shed in Kent so I can stock up on lovely veg to take home when I am there. And the bar snacks at Quo Vadis have been haunting my dreams since restaurants started opening up."
Recipe: Thomasina Miers' Summer Tacos with Courgette & Corn
This summery taco filling with lightly sautéed courgette and sweetcorn, masses of fresh summer herbs and a crumble of salty feta, is as simple as it is delicious, and a great way to use all the vegetables in season right now. As well as being the most delicious taco filling, it also makes a mean quesadilla.
Ingredients
2 tablespoons olive or vegetable oil
2 small shallots, finely chopped
1 fat clove of garlic, chopped
2 corn kernels cut from a cob
1 green chilli, finely chopped
3-4 medium courgettes, cut into small dice
1 tablespoon chopped mint
1 tablespoon chopped chervil, tarragon or parsley
juice of a lime
Feta, crumbled to serve
Tortillas, to serve
Method
Cooking time: 20 minutes
Heat a heavy-bottomed frying pan and add the oil. When hot, add the shallot, corn, chilli and courgette. Fry, stirring all the time, until the vegetables are gently coloured on all sides and the onion is translucent. Now add the garlic and spices and sauté for another minute or two. Squeeze over the juice of half a lime, add half a cup of water and cover, allowing the courgette to seam in their own juices for another 3-4 minutes.
Stir in the chopped herbs (keeping a few back for garnish), squeeze over the remaining lime juice, and season to taste. Heat the tortillas in a dry pan, scoop in the filling, scatter over extra herbs, the crumbled feta and a little diced shallot and serve at once.
MORE RECIPES:
Thomasina Miers' Californian Cornbread / Jerk Chicken Recipe: Jamaica Inn
---