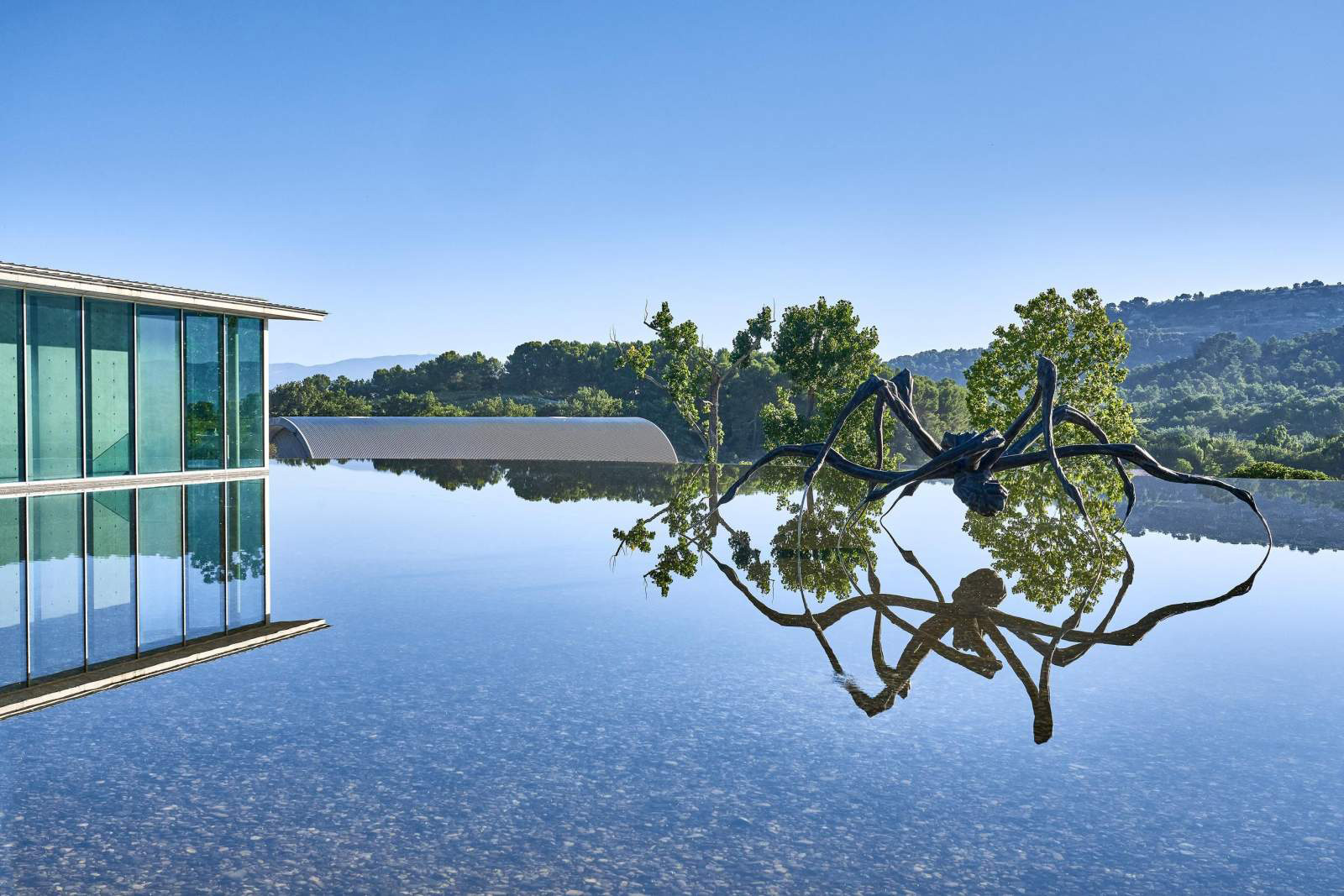 'A Walk in the Garden of Provence': Héléne Darroze at Villa La Coste Review
---
Michelin-starred chef Hélène Darroze is decamping to Villa La Coste in Aix en Provence this summer
'Food is about sharing something inside you, giving a little bit of yourself,' says Héléne Darroze, but her multi-course tasting menu feels more like taking the whole lot for yourself. Delicious, says Margaret Kemp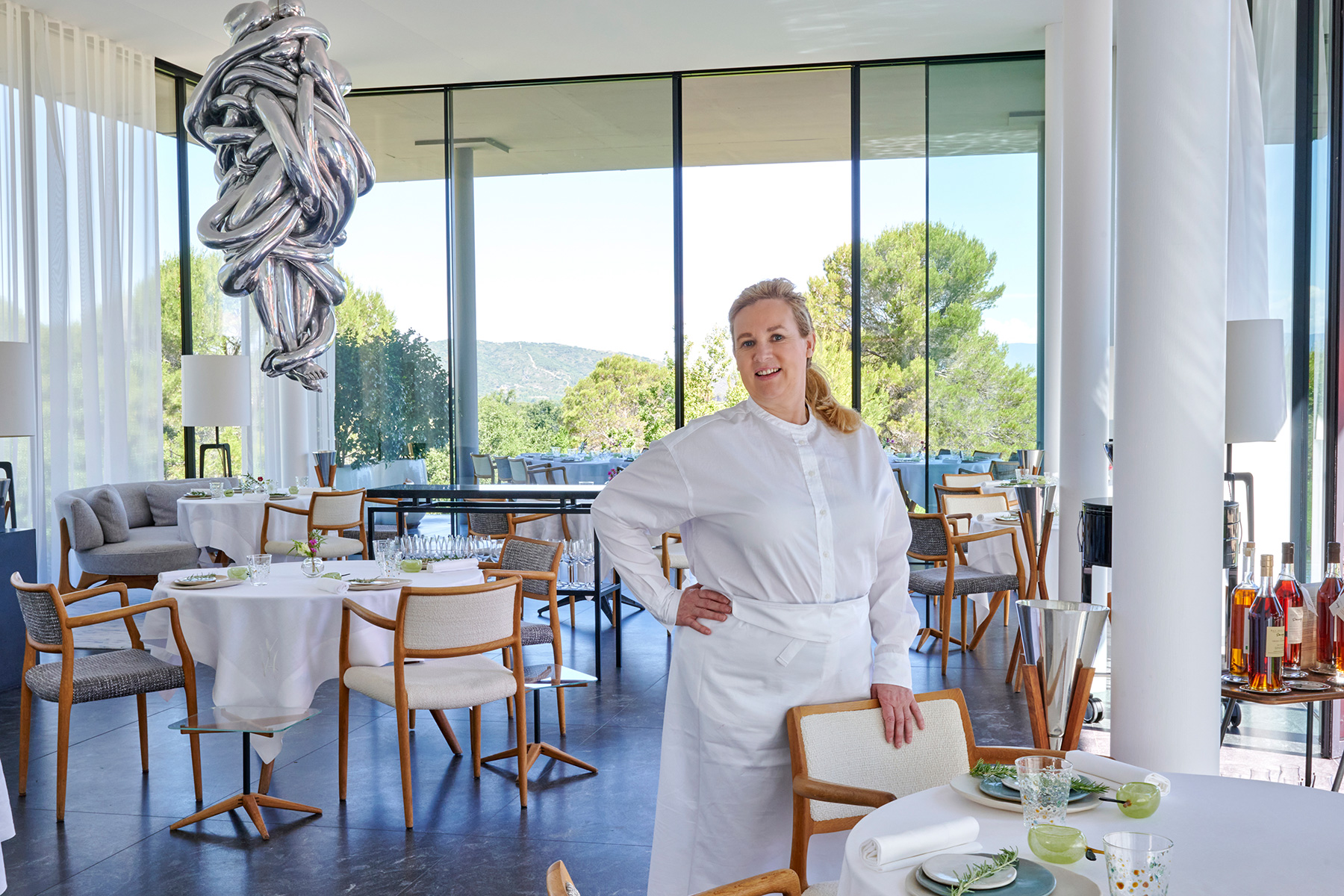 Héléne Darroze at Villa La Coste Review
The 17th-century Château La Coste, 30 minutes from Aix-en-Provence in southern France, is set in rolling acres of parkland, olive groves, pine trees, beehives, truffle woods and vineyards. The owner, Patrick (Paddy) McKillen, art collector, international hotelier, property developer and businessman, acquired the 600-acre estate in 2002.
McKillen proceeded to transform the 125 hectare vineyards, producing wine since Roman times, towards organic wine production (the new 'chais' wine vaults are designed by architect Jean Nouvel), as well as creating a unique contemporary art and architecture centre and boutique hotel, so special that, 'you can check out any time you like but you will never leave'.
This summer, Hélène Darroze, the multi-Michelin starred superchef (The Connaught, London and Marsan and Jòia, Paris) is helming Villa La Coste's culinary offerings. Restaurant Héléne Darroze at Villa La Coste is set within architect André Fu's striking multi-coloured glass pavilion and terrace, even more exciting with the 'conversation piece' placement of Louise Bourgeois' edgy sculpture, The Couple.
'To breathe the aroma of herbs in the Louis Benech designed potager [vegetable garden] feels as if the spirit of Jean Giorno, the legendary Provence author, is here,' Ms Darroze reflects.
A 'Walk in the Garden of Provence', the multi-course tasting menu, marks a collaboration between Héléne and Marco Zampese (head chef at Héléne Darroze at The Connaught, London), Mirko Benzo, front of house, Villa La Coste Executive Chef, Thomas Pézeril and Kirk Whittle, Scottish born pastry wizard.
'The quality of local produce is exceptional, it's up to my brigade and I to just enhance, not transform, the bounty of Provence, seasonal vegetables, fruits and herbs take a leading role in all the dishes,' explains Ms Darroze.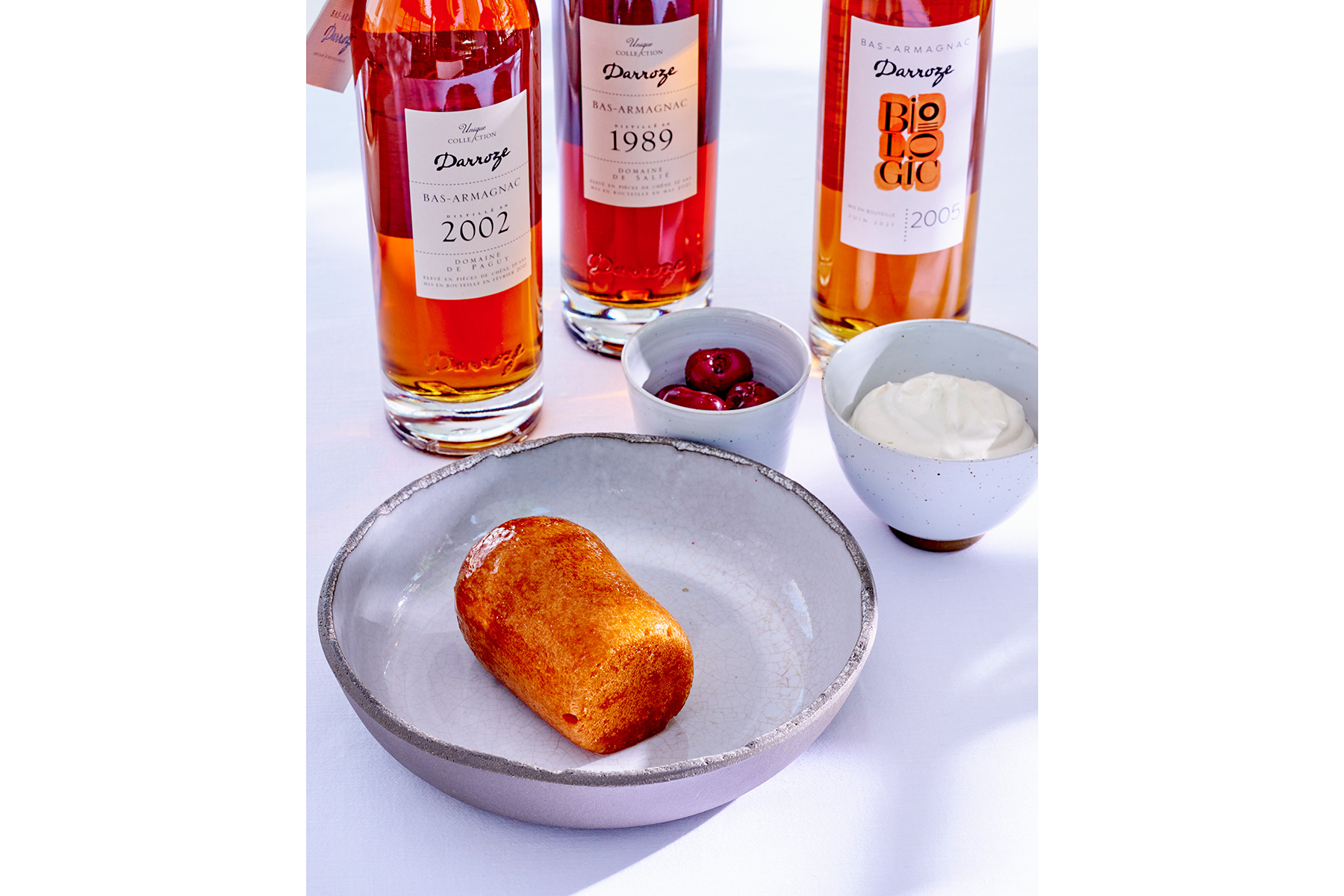 Showcasing local market gardeners look for dishes such as 'Almond' from Richard Gautier in Bonnieux, cooked as white 'gazpacho' with pink garlic, flamed line caught mackerel, yellow peach, fennel and dill oil.
'Tomatoes' from Château La Coste gardens garnished with jelly and 'compoté' of fresh, candied and dried tomatoes 'brousse du Rove' cheese mildly smoked with vine branches, bottarga from Martigues and basil.
'Courgettes' from the Jardin Gastronomique in Lourmarin, the flower stuffed with ratatouille cooked 'à la minute' the vegetable just seared and seasoned with black olive stones, grilled red mullet filet, intense 'bouillabaisse' jus, lemon verbena aïoli.
'Chickpea' from Didier Ferreint in Mallemort, by the side of the River Durrance, served fresh in a 'jus gras' with tarragon and preserved lemon, and braised Sisteron lamb shoulder is stuffed and roasted.
'Tomme de brebis' cheese, from fromagerie Coste in nearby Puy Sainte Réparade, fennel from the garden, crispy radish, oregano.
Desserts include the luscious signature Baba, whipped verbena cream, raspberries, generously doused with Darroze Armagnac and 'Apricot' from Guillaume Galoppini in Bellegarde, poached in fermented milk, orange blossom ice cream with Château La Coste olive oil crumble.
Awarded 'Palace distinction', Villa La Coste and Spa, the Château's 28-suite luxury boutique hotel, combines relaxation, eclectic contemporary art, architecture, and excellent dining. Invited by M. McKillen to create works in situ, works by Renzo Piano, Richard Long, Frank Gehry, Tracy Emin, Tadeo Ando, Jean- Michel Othoniel, Ai Wei Wei, Lee Ufan, punctuate the spaces.
Stroll the 'Art & Architecture' route around the estate. Discover fascinating trails, such as Ai Weiwei's path of reconditioned cobblestones, which lead to each installation, the space for which has been chosen by the invited artists. And, gasp in wonder at Louise Bourgeois' Crouching Spider (2003) poised, majestically, on the lake. Pure magic.
Book it: Héléne Darroze at Villa Lacoste is open every day for lunch & dinner. At lunch three courses are €65 (there are three options to choose from per course). For dinner, eight courses are €135 or five courses €105. Suites from €600 per night. chateau-la-coste.com
Get there: Eurostar trains go direct to Avignon from London. eurostar.com
More Restaurant Reviews:
The Polo Lounge at The Dorchester /  Arenella at The Chapel Bar