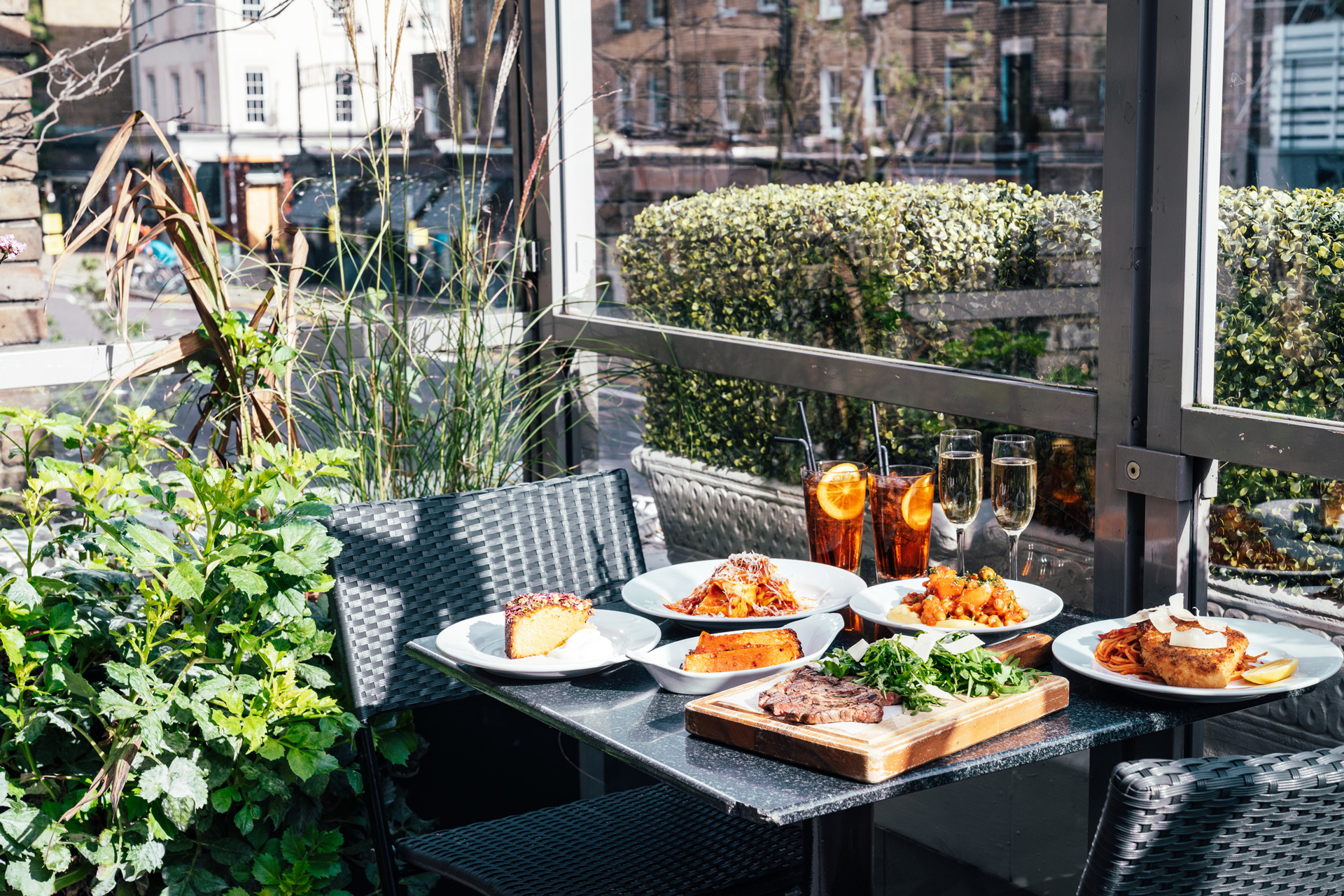 Restaurant Of The Week: Arenella at The Chapel Bar
---
Lovers of Italian Cuisine won't want to miss out on this one
This week's restaurant of the week is Arenella at The Chapel Bar, a newly opened outdoor restaurant serving up an array of delicious Mediterranean dishes.
It's easy to see why Islington's The Chapel Bar is a popular party venue. The chic and glittering Penton Street destination typically serves as a private hire bar and restaurant, but, of course, Covid had other plans. Like many London venues, the former party hub has had to adapt to the number of hospitality government guidelines upon reopening – but has done so exceptionally well.
Enter Arenella, the venue's new resident restaurant. Located on the terrace and surrounded with plants, the outdoor eatery is a buzzy al fresco spot ideal for making up for lost time feasting with friends and family. Comfort is key here – we've all experienced the pang of a cold and uncovered outdoor dining area by now – as heaters ensure diners are toasty (no need for multiple layers), and the covered roof overhead keeps any raindrops at bay (this is Britain, after all). As for social distancing, tables are kept one metre apart from each other, sanitiser is recommended on arrival, and waiters – affable, welcoming, and who can't do enough for you – are all masked up.
Just as stellar as the setting is the food offering. One bite will affirm that this is authentic, homemade Mediterranean fare, whether you opt for the steamed mussels (with fregola and lemon), the mozzarella-filled arancini, or the delicious nduja tortelloni. Dishes are hearty and wildly delicious, transporting diners to the depths of southern Italy with a range of seasonal delights. Even the side dishes are second to none, from the roasted cauliflower and salted capers to the wilted wild garlic.
If visiting at the weekend, opt for the bottomless lunch (a two-course meal with free-flowing spritzers or prosecco) – but be sure to cleanse the palette beforehand with a cocktail. The light and refreshing signature Sicilian Collins will set you up nicely for your meal, whilst the indulgent Granita Alla Caffe can be enjoyed with – or even as – dessert, if you have any room for it. But do save what little space you have for the white chocolate and Campari cannoli or mouth-watering tiramisu, two traditional Italian desserts worth giving oneself up for.
It's rare to find a new restaurant that demonstrates so much flair from the get-go, but Arenella is certainly an exception. And after months, nay, almost a year of closure, it's only fair that we give this new independent venue the love it deserves. Book now to avoid disappointment.
HOW TO BOOK
Bottomless Lunch (2 hours) from £35pp with Prosecco or Spritz, or £55pp for unlimited Champagne. Arenella at The Chapel Bar is open Monday to Friday 5-11pm and Saturday – Sunday 12-11pm. thechapelbar.co.uk
MORE RESTAURANT REVIEWS:
Restaurant Of The Week: Solas At The Savoy / Restaurant of the Week: The Garden Room at The Lanesborough