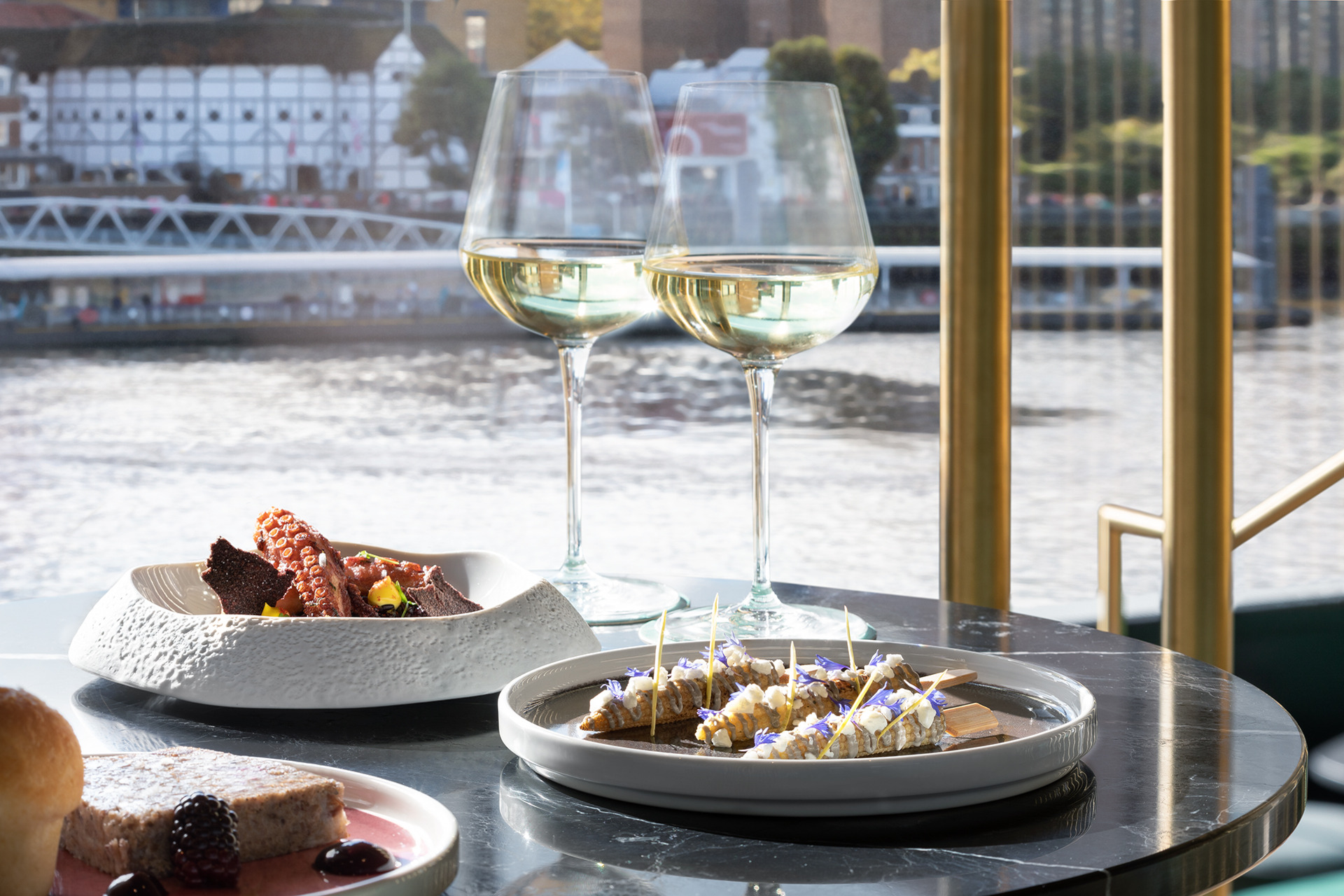 Restaurant of the Week: Hithe + Seek
---
See the world from your seat by the Thames
Our restaurant of the week is Hithe + Seek, a restaurant and wine bar that offers London's city-dwellers the chance to experience the world through flavour. 
Restaurant of the Week: Hithe + Seek
If you walk along the Millennium Bridge on a sunny afternoon in London (a rare opportunity for good weather), as though you're walking towards St Paul's, you'll notice multiple little pubs and bars tucked away from the river's edge. One such establishment is Hithe + Seek, which serves up its intercontinentally-venturing menu with a slice of waterway watching.
Part of the Westin London, guests can head up through the lobby on Upper Thames Street and find a jazzy restaurant-meets-bar situation waiting for them. The name of the restaurant itself should give you a clue of what to expect. A play on the phrase 'hide and seek', the concept asks guests to come with an open mind: starting from home ('hithe' meaning a small river port) and exploring the globe through different wines and cuisines.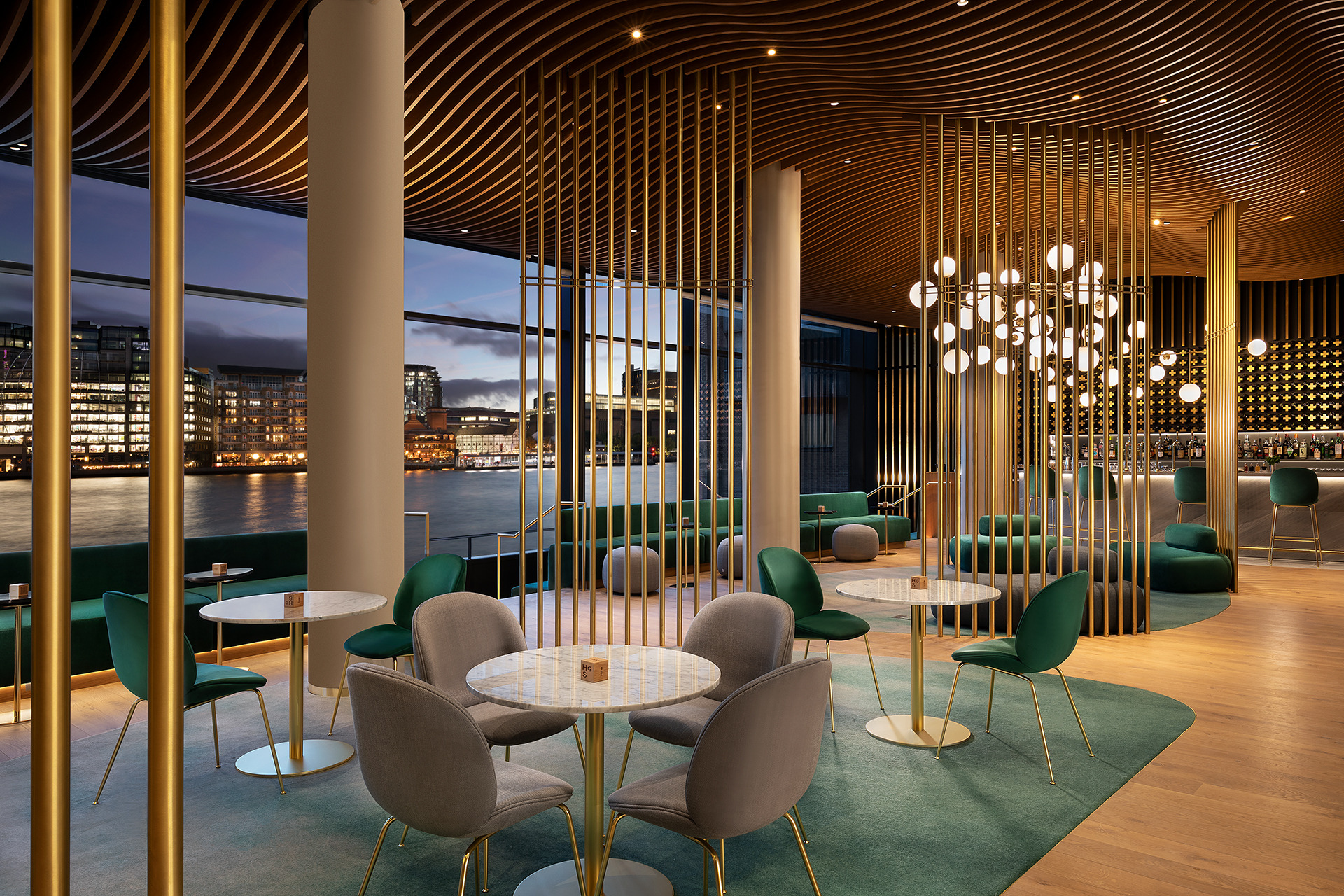 Hithe + Seek has all the vibes of a classy Art Deco bar – atmospheric lighting, gold accents and stunning views across the city – but with enough softness to make you want to relax on one of the sofas and chat absent-mindedly with friends over drinks. A plush sofa sits along a wall in the lower part of the restaurant, where guests can look out along the riverbank and enjoy dinner with a view. It's all too easy to find yourself sitting back with a glass of bubbles, happily watching the boats floating up the Thames and people flowing in and out of Tate Modern and the Globe Theatre .
Food and drink is a tag-team affair, but that shouldn't deter you from starting things off with a tangy cocktail (or two, if you're feeling brave). For something sweet, try Sub Rosa – a blend of strawberry and rose brought to life by Taittinger and City of London – a pretty pink drink that'll zap you with a zing of energy. Those craving something stronger can settle into The Corn Harbour, which with its smoky overtones (courtesy of the bourbon) will make you feel like you're dining in a gentleman's club, rather than a swanky London bar.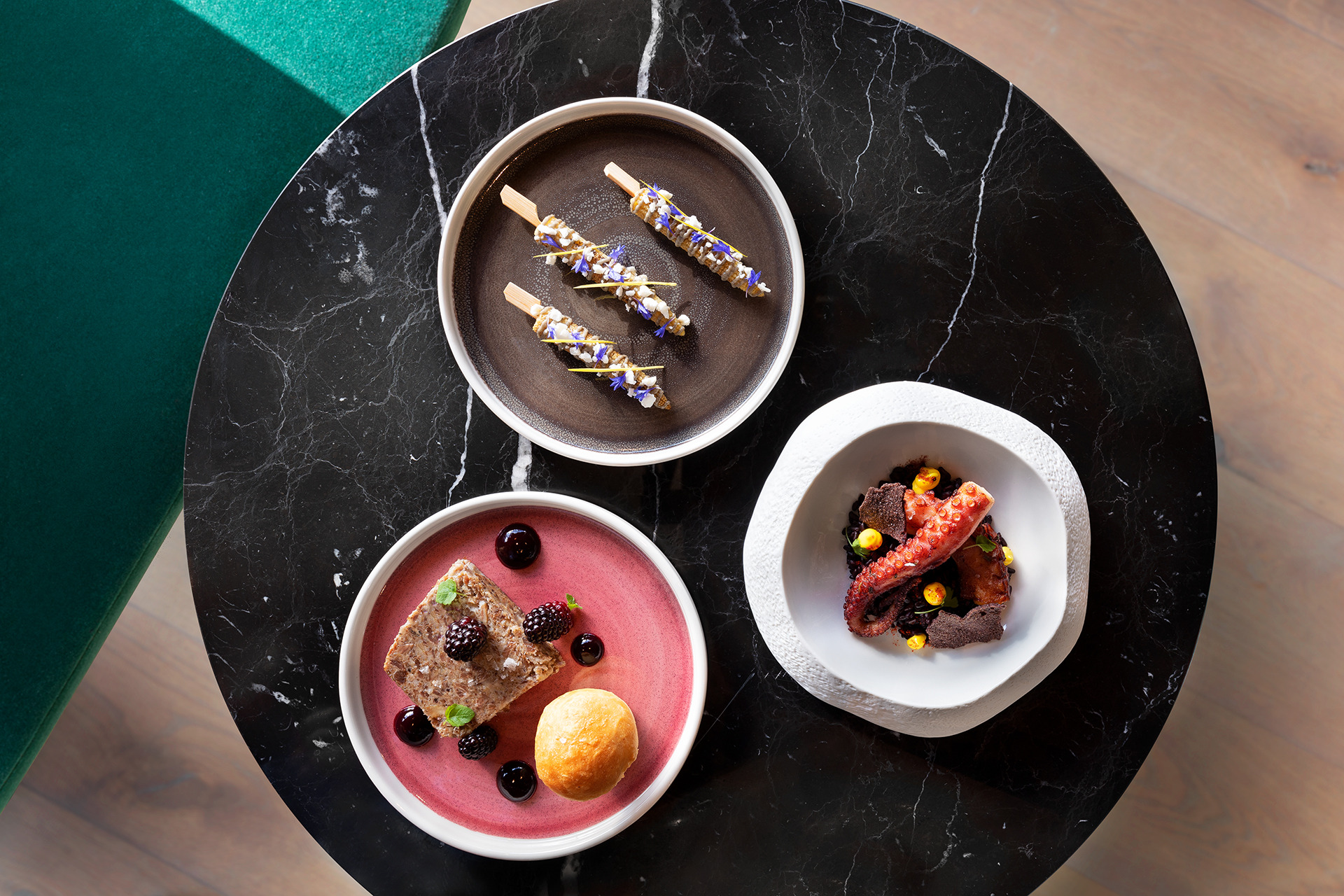 The rest of the menu similarly has this quality of transporting you elsewhere. Dishes are inspired by all four corners of the world, from Greece to Argentina to China, and paired with wines based on taste rather than location. Expect to find avocado salad from Mexico coupled with white wine from Kent (a personal favourite), grilled octopus and Chinese forbidden rice matched with a Macedonian tipple, and Middle East-inspired lamb kofta served with a minty French red. These plates are made for sharing, so if you're going with friends, make sure to order enough for the table so that you can get a real breadth of flavour.
FINAL WORD
Hithe + Seek makes it possible to feel well-travelled through dinner, giving its guests the chance to explore at their own pace – with flavours they wouldn't usually put together at home. With its sequestered spot on the riverbank, it's easy to see why Hithe + Seek is somewhat of a well-kept secret: it's easy to want to keep its treasures all to yourself.
BOOK
MORE RESTAURANT REVIEWS
The Victoria Oxshott / Laurel's On The Roof At Mondrian Shoreditch