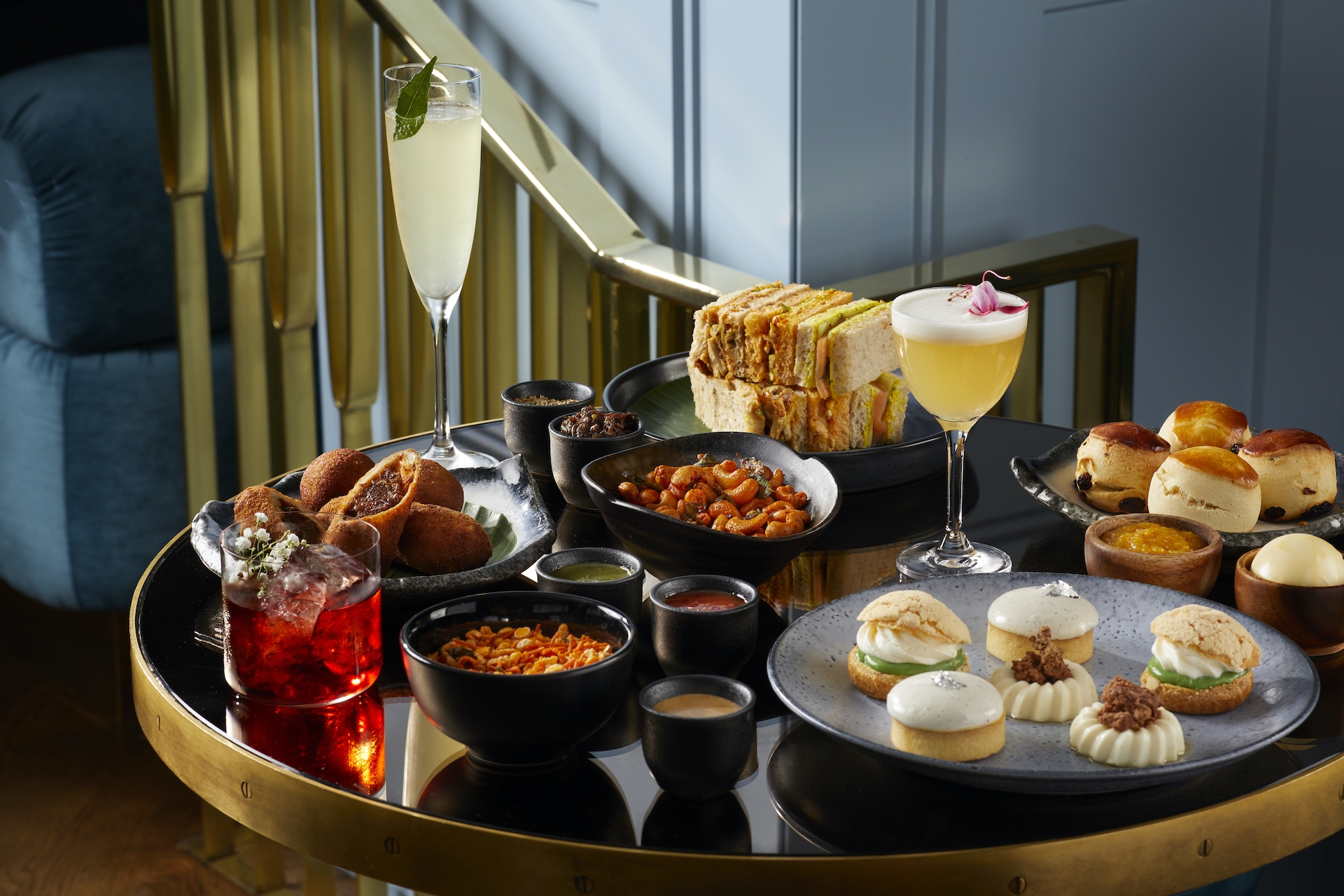 Review: The Lyaness x Hoppers Afternoon Tea
---
Afternoon tea meets to the flavours of Sri Lanka
Head on down to the Lyaness at Sea Containers for a lesson on how to turn a British afternoon tea into a Hoppers-style Sri Lankan feast, where Ryan Chetiyawardana and Karan Gokani are cooking up a storm. 
Afternoon Tea at the Lyaness x Hoppers
What happens when you mix a classic afternoon tea with Sri Lankan flavours and ingredients? You get a wonderful blend of spices, small bites and sweet treats, alongside delectable cocktails and exotic teas.
The new collaboration between Ryan Chetiyawardana at the Lyaness cocktail bar and Sri Lankan restaurant Hoppers takes you on a unique journey from curry leaf cashew nuts and savoury pastries and sandwiches, to silky smooth tarts and the softest scones you could imagine. The setting at Sea Containers London is beautiful, with a view over the River Thames and the City of London.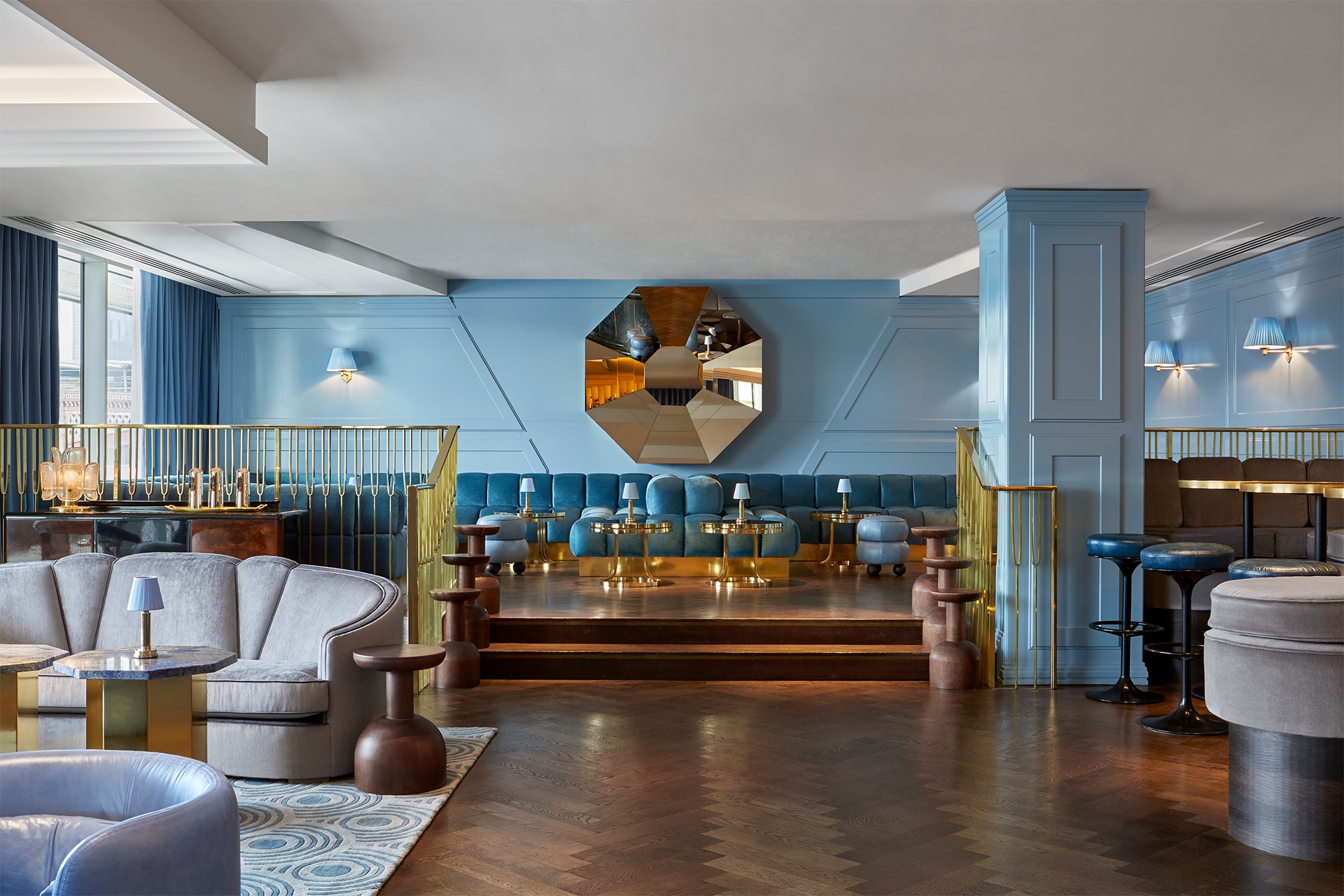 Karan Gokani, the director at Hoppers, has a close relationship with Ryan at the Lyaness as they share a Sri Lankan heritage, love of people and food. The care behind the scenes translated into the food and cocktails as well as the warm service – a real treat for a Sunday afternoon.
We were welcomed with the Arrack Sour cocktail, made with Ceylon Arrack, Rare Tea Co. 'lemon blend', jasmine and vegan honey. Arrack is a liqueur distilled in India, Sri Lanka and Southeast Asia, and with its hints of coconut, you are transported to a far-flung beach and memories of drinks on long-ago travels. Our appetites were whetted with curry leaf cashews before the main savoury event arrived, accompanied by the second cocktail of the day.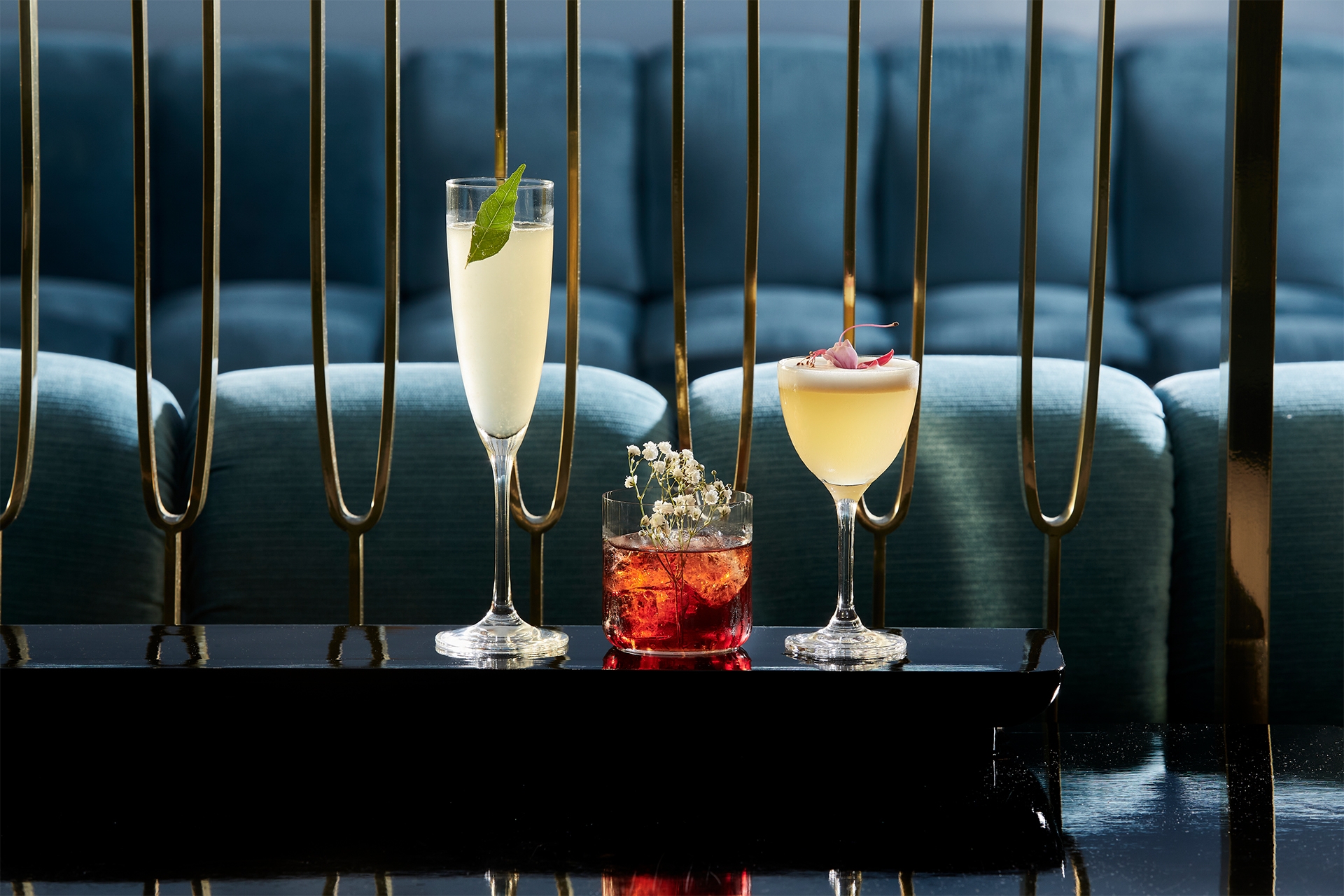 This time, the Kandalama Fizz with its Colombo Gin, absinthe and purple pineapple sits heavenly beside your plate full of Sri Lankan flavours. Our favourites included the mutton roll topped with a choice of coriander chutney or Hoppers hot sauce. The short bites are packed full of flavour and tender meats which melt in the mouth. The fun doesn't stop there, with the sandwiches equally delicious: Ceylon tea-cured salmon with cucumber, dill and fresh turmeric cream cheese or curried chicken salad with Jaffna curry mayo.
Once full of savoury goodness, there was still much to tempt us as the sweets tray arrives. It was laden with scones, clotted cream and pineapple and black pepper jam, pandan and coconut profiteroles and a mango, fennel seed and passion fruit curd tart. You'll be tempted to ask for the recipes – I was.
The final cocktail was a stunning Kithul Negroni: Colombo gin, Kithul, Aperol and Cocchi di Torino vermouth, served with a lovely sprig of flowers to top it all off. We then relaxed into a stupor of good food and lovely cocktails with a pot of tea: you get to choose from a range of traditional teas or more exotic options like lemongrass, wild roobios or chocolate tea.
BOOK
The Lyaness x Hoppers afternoon tea is priced at £55 for the full tea selection, three paired cocktails, sweets and savouries. The tea is also available as a boozeless option (£35) and a champagne tea (£45). The Lyaness x Hoppers afternoon tea will be available in Lyaness every weekend (12pm-5pm Saturday & 12pm-6pm Sunday) until the 31st July. Due to its popularity, the tea is also available now on Fridays. 
MORE ON AFTERNOON TEA:
Best Afternoon Teas in London / Best Children's Afternoon Teas in London