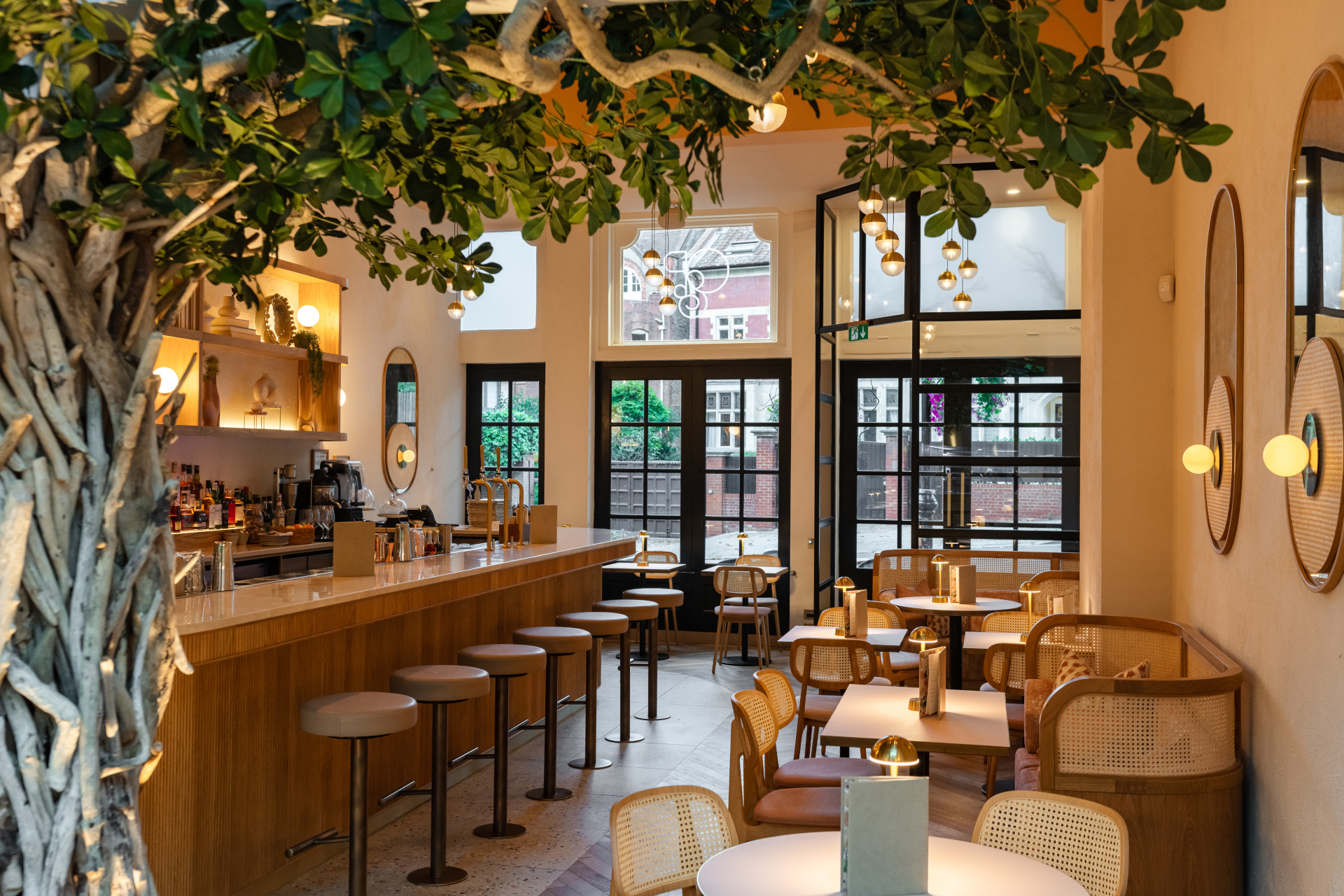 Restaurant of the Week: Oak & Poppy, Hampstead
---
Home comforts in the heart of Hampstead
Winter has burrowed its way into every nook and cranny of London – meaning the need for warm, hearty grub is at an all-time high. Does Oak & Poppy, our Restaurant of the Week, deliver?
Restaurant Review: Oak & Poppy, Hampstead
Despite being close to central London, Hampstead more closely resembles a charming residential suburb than the buzzy streets we more commonly associate the capital. A renowned hub for academics, artists and the rich and famous, Hampstead walks to the beat of its own – calm and collected – drum.
It should be no surprise then that if you venture onto its streets after 7pm on a weekday, you'll find a very relaxed vibe at any nearby restaurant. Tucked into the heart of Hampstead Village, all-day dining concept Oak & Poppy specialises in hearty dishes for every time of day: drag yourself out of bed in the morning for its killer pancakes, roll on in for a chance to try its signature fish tacos at lunchtime, and pull up a seat at the bar in the evening to get your hands on one of Oak & Poppy's delicious cocktails.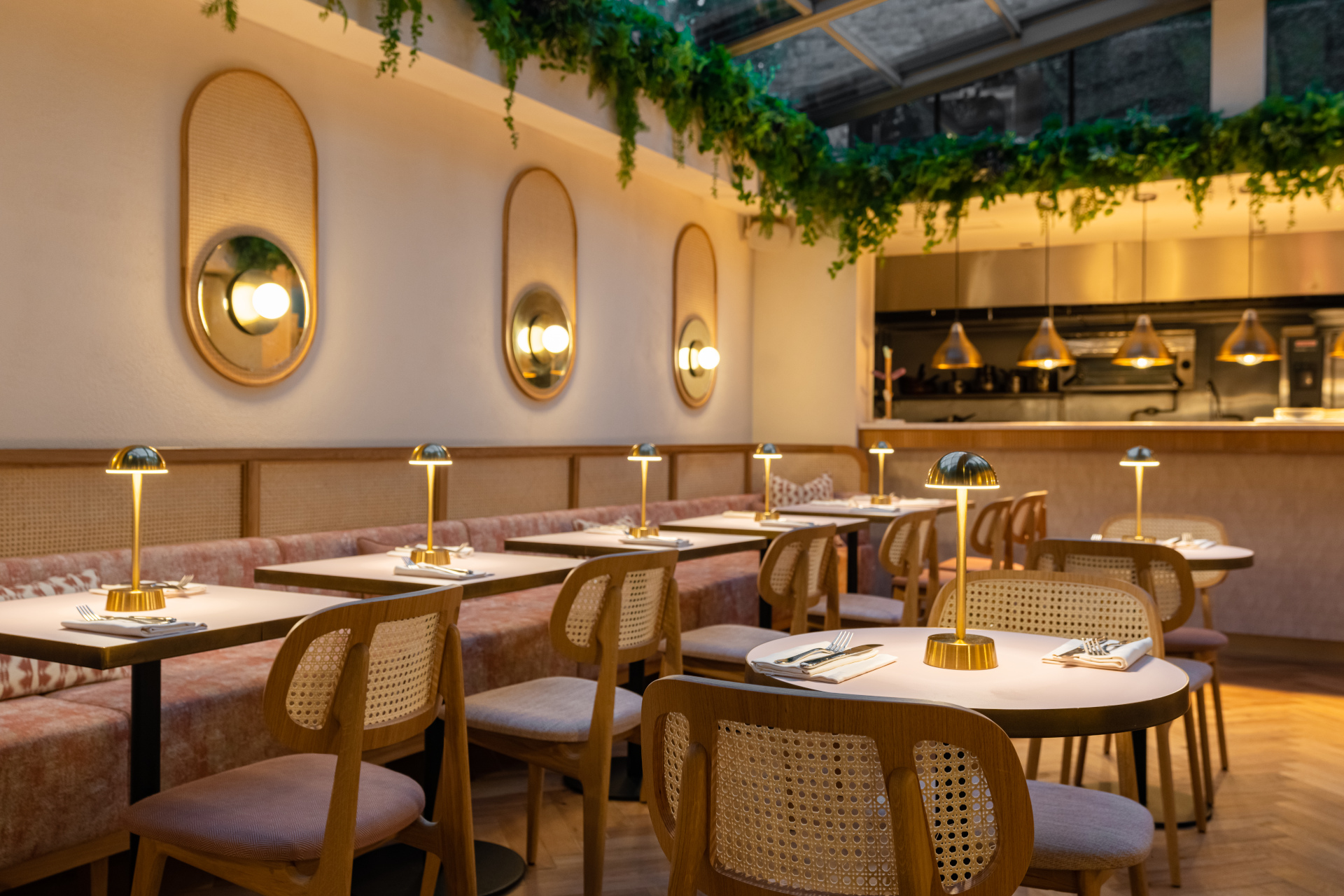 A fairly new addition to the village, Oak & Poppy sits on a street of quirky pubs, old-school butchers and snazzy boutiques. The front, which still upholds the area's more historical characteristics, gives way to a light and airy interior complete with mirrored bar, open kitchen, skylight and hand-crafted wooden tree at its centre. While, in theory, tucked away, this is a restaurant that is as open as they come with regards to its interior design.
If you're heading over in the evening, like we did, then it's important you kick off the night with something from Oak & Poppy's cocktail menu. Drinks are divided into three categories: 'top of the tree' (fruity and tropical), 'heart of the tree' (aromatic and herbal) and 'the roots' (bitter and earthy). This ultimately saves you from meandering through the menu looking for something that sounds alright – but you ultimately don't like – but, if in doubt, the team can offer you a recommendation or two.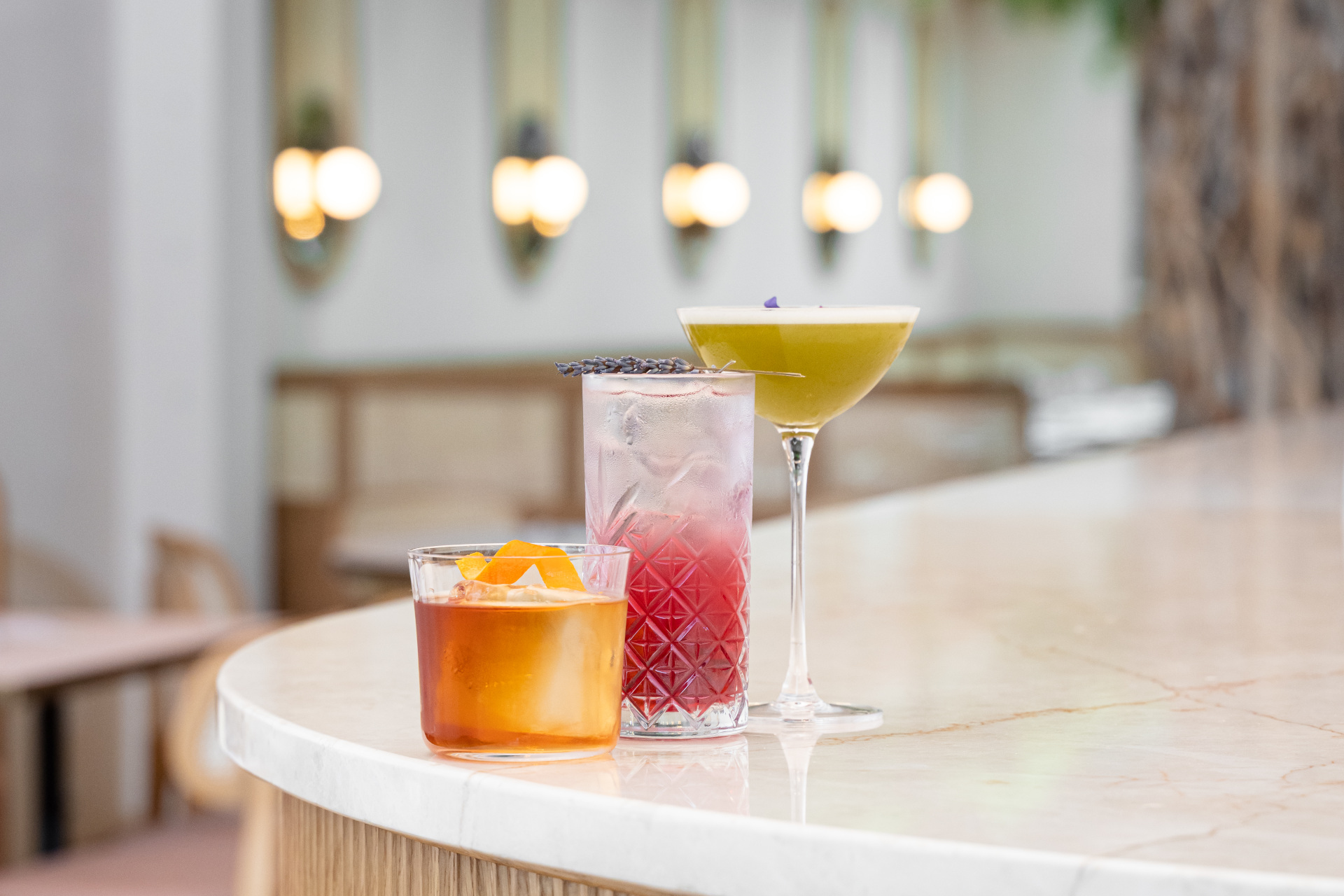 A quick look at the food on offer will tell you that Oak & Poppy is big on elevating comfort foods from around the world. Its starters, which come individually or on sharing boards, includes the likes of crispy mac 'n' cheese croquettes with smoked chilli jam (deliciously comforting), pulled beef quesadillas with guacamole and salsa, and fluffy duck bao buns served with pickled cucumber, hoisin and sesame. Groups in the mood to share a few items can tuck into the mezze plate, packed with a tasty selection of hummus, olives, falafel, halloumi and flatbreads, or nibble on a selection of crudites and crispbreads.
Then come the mains. Generous portions are the norm here, so make sure to come in hungry (if not starving) so you can make the most of your meal. Fans of a good pasta dish will feel right at home with the chef's fresh tagliarini, peppered with fresh chillies, garlic and a crunchy pangrattato, while those who fancy something a little more oceanside can sink their teeth into the maple and soy glazed salmon, nestled on a bed of soft noodles, crunchy pak choi and shiitake mushrooms. Alongside a list of classics, the menu features an extensive list of salads and burgers – giving you the option of a light meal or a night of hearty indulgence.
View this post on Instagram
And while you may feel full to bursting by this point, do not underestimate the temptation of the dessert menu. Whether it's the classic sticky toffee pudding decked out in lashings of toffee sauce and vanilla ice cream, the Nutella-filled doughnuts made for sharing (although you may have a hard time doing so) or the sickly sweet pain perdu decked out with caramelised apples, your tummy will no doubt be begging to go another round asap.
Final Word
If comfort food sits high on your list of priorities when it comes to restaurant hunting, then Oak & Poppy is the perfect little hideaway to discover this winter.
BOOK
Book your table today at oakandpoppy.co.uk