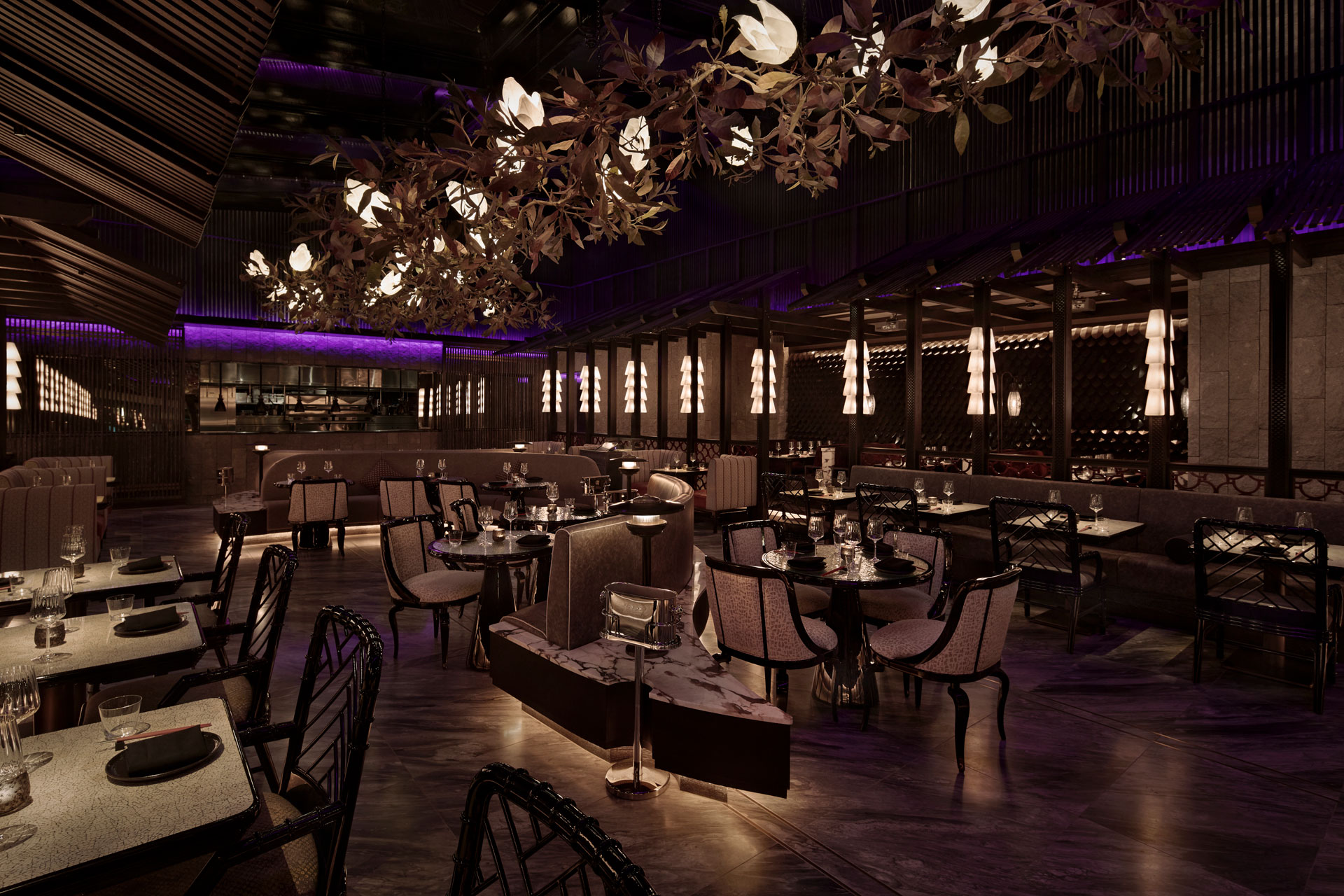 Restaurant of the Week: Tattu London
---
Head here for rooftop views, stylish interiors and punchy Chinese plates
The new London branch of Tattu is a feast for all the senses, says Ellie Smith
Restaurant Review: Tattu London
There's no denying Instagram has transformed the restaurant world. Whether it's the snap-worthy potential of the food itself or the photogenic interiors, the platform has been pivotal in the rise of a new breed of aesthetic restaurants. Nowadays it's common to arrive at your table through an extravagant flower wall, or for your dish to appear plated up like a work of art. But, of course, the real success stories are the ones where the taste matches up to the look. 
One of these is Tattu, the Chinese restaurant group which recently opened an outpost in London. Brothers Adam and Drew Jones launched the first venue in Manchester back in 2015, followed by branches in Leeds, Edinburgh and Birmingham – all of which have the same sleek, moody vibe, but each with their own unique style. The name is derived from a combination of the word tattoo (which inspires the interiors) and the ancient eastern word, tatau, which means to make a mark.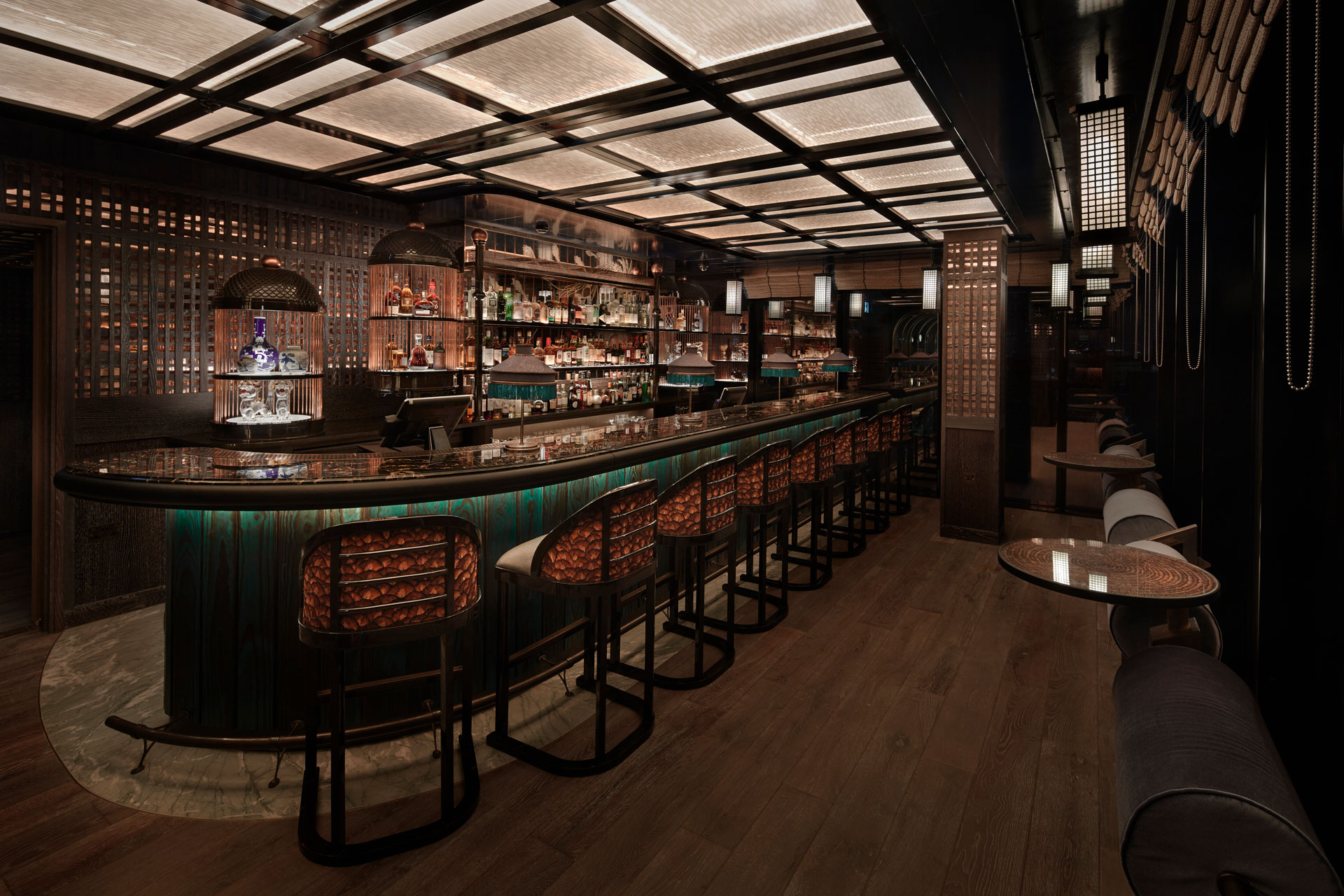 Housed on the sixth floor of the Outernet building next to Tottenham Court Road station, Tattu London offers sweeping views of the capital – but there's plenty to look at inside too, thanks to beautiful interiors from the award-winning Joyce Wang Studio. The overall concept was to create a space which stimulated all the senses – immediately apparent through the scent of incense which hits you upon arrival, giving the restaurant a cool, sultry feel. 
The space is inspired by a traditional Chinese 'Courtyard House', split into four residencies – each themed around a different creature. At the heart of the restaurant sits the Inner Courtyard, the largest dining area set below a cherry blossom chandelier – a reinterpretation of Tattu's signature motif. Elsewhere you have the Flamboyant Opposite House, a phoenix-inspired cocktail bar complete with feathered fabrics and charred timber; the marble-bedecked Regal Main Residence, which plays homage to the tiger; and the Intimate Western Residence, a more secluded dining area which channels the koi fish through emerald-green tables and chairs.
Executive chef Andrew Lasseter has designed an equally aesthetic menu, which focuses on contemporary, sharing-style Chinese cuisine. Dishes are designed to be photographed – and it's no coincidence that the restaurant has optimum lighting for picture-taking – but, luckily, they taste good too.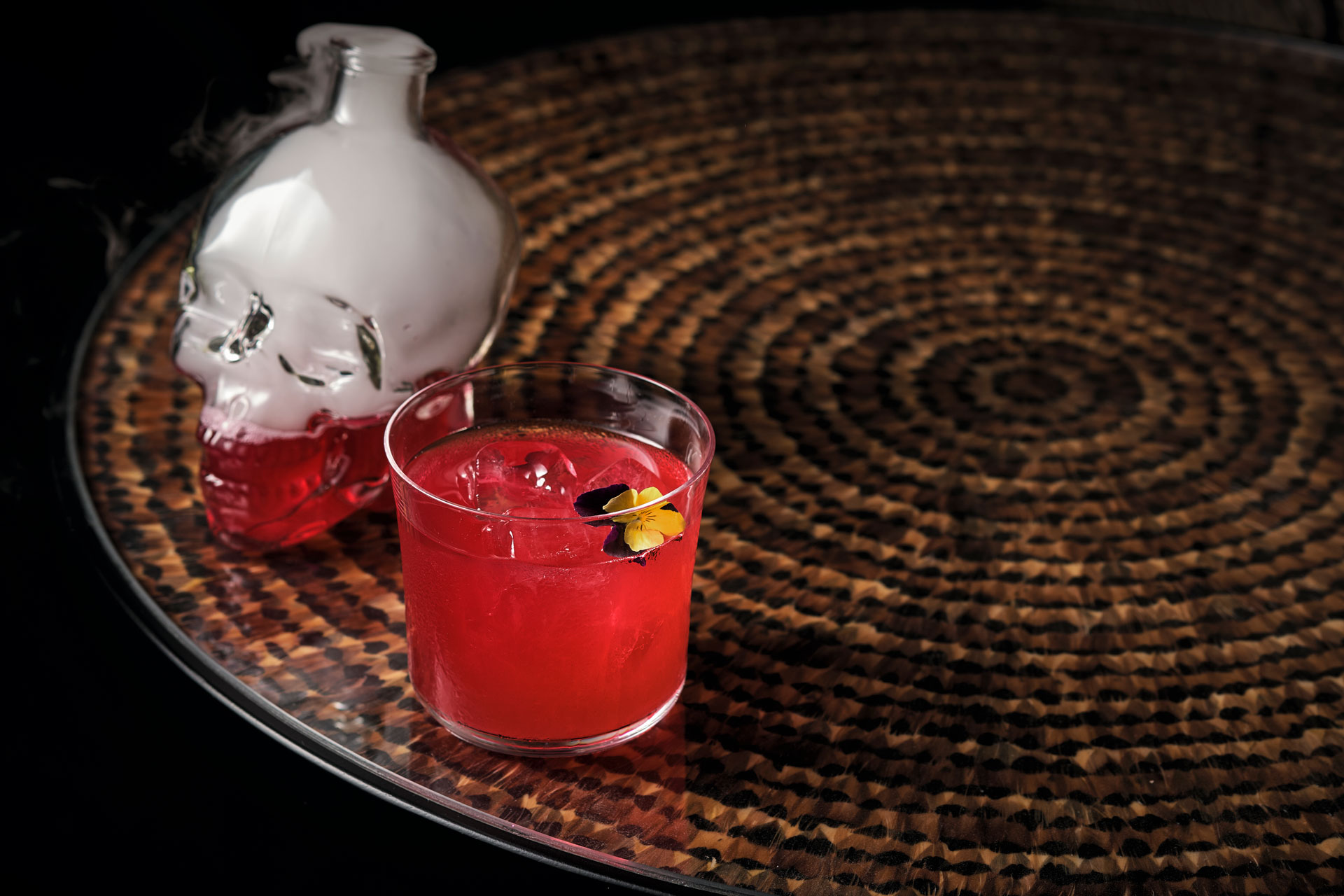 Kick things off with a cocktail. No surprise the Skull Candy is a popular option, a sweet vodka tipple served in a skull-shaped vehicle and arriving amid a cloud of billowing smoke. There's also the Cherry Blossom Negroni, which comes with its own little pink tree, or the Jade Flower, a refreshing mix of vodka, lychee and sour cucumber.
Begin with some dim sum, such as the wagyu dumplings, which are a deep red colour (representing the spice), and some perfectly pillowy shiitake bao buns. Next up: small plates. You can't go wrong with the duck pancakes, but the salt and pepper aubergine is also worth a try, as are the juicy sesame-roasted scallops, topped with crushed edamame and mint.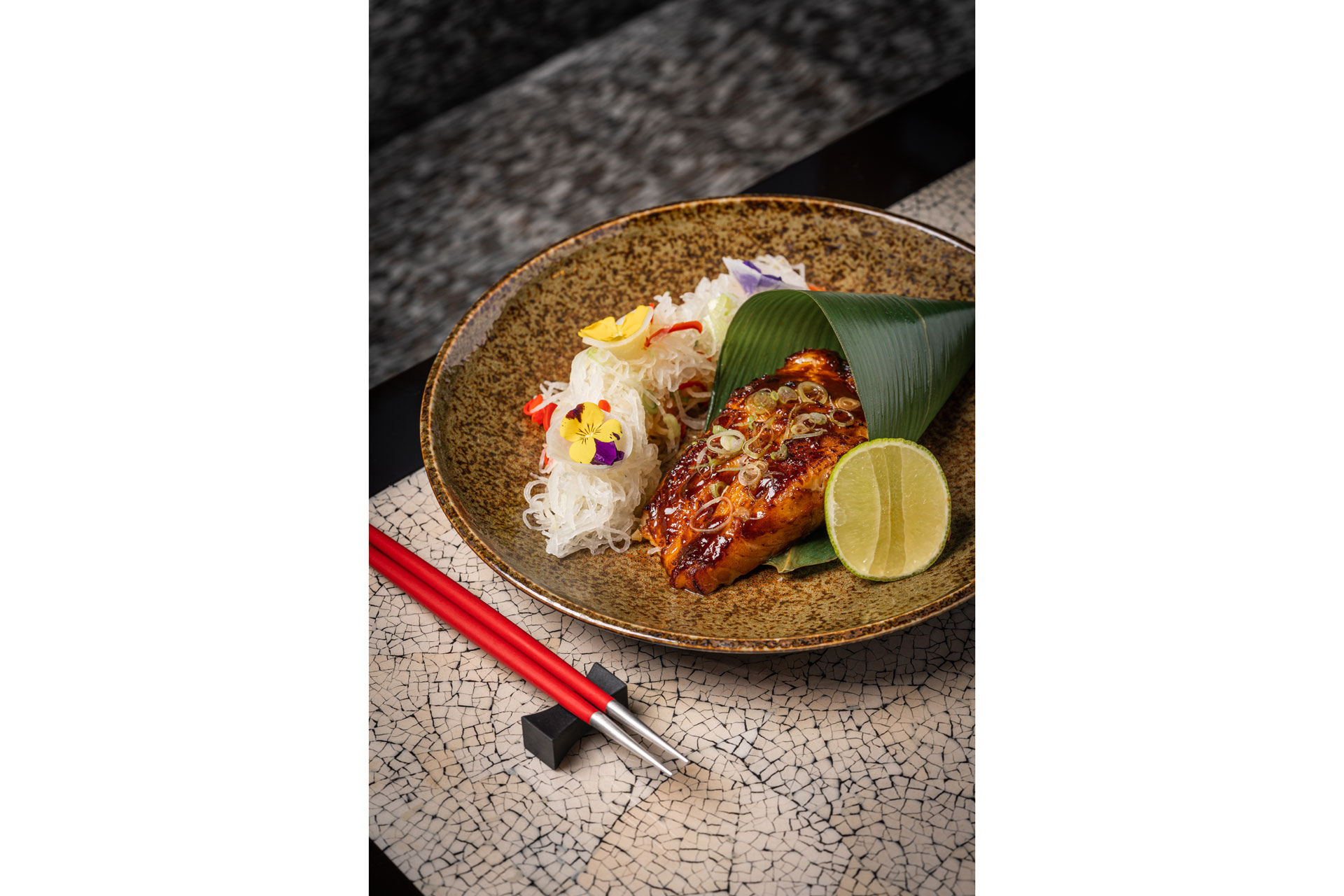 The next chapter features an array of bigger meat, fish and wok dishes. There's Tattu's signature Shanghai black cod, a umami dish which swaps the usual miso for a lighter hoisin, ginger and lime; plus an indulgent Japanese wagyu dish served with enoki mushroom and shallot soy (heads up, this one will set you back a casual £95). Wok highlights, meanwhile, include the 'Wok-Fired Angry Bird', a succulent stir fry of chicken, chilli peppers and sesame honey soy. Whichever you choose, pair with a side of the Tattu Candy Rice – not just because it's pink, but to sample the interesting flavour palette of candied ginger and beetroot, which pairs well with most of the mains.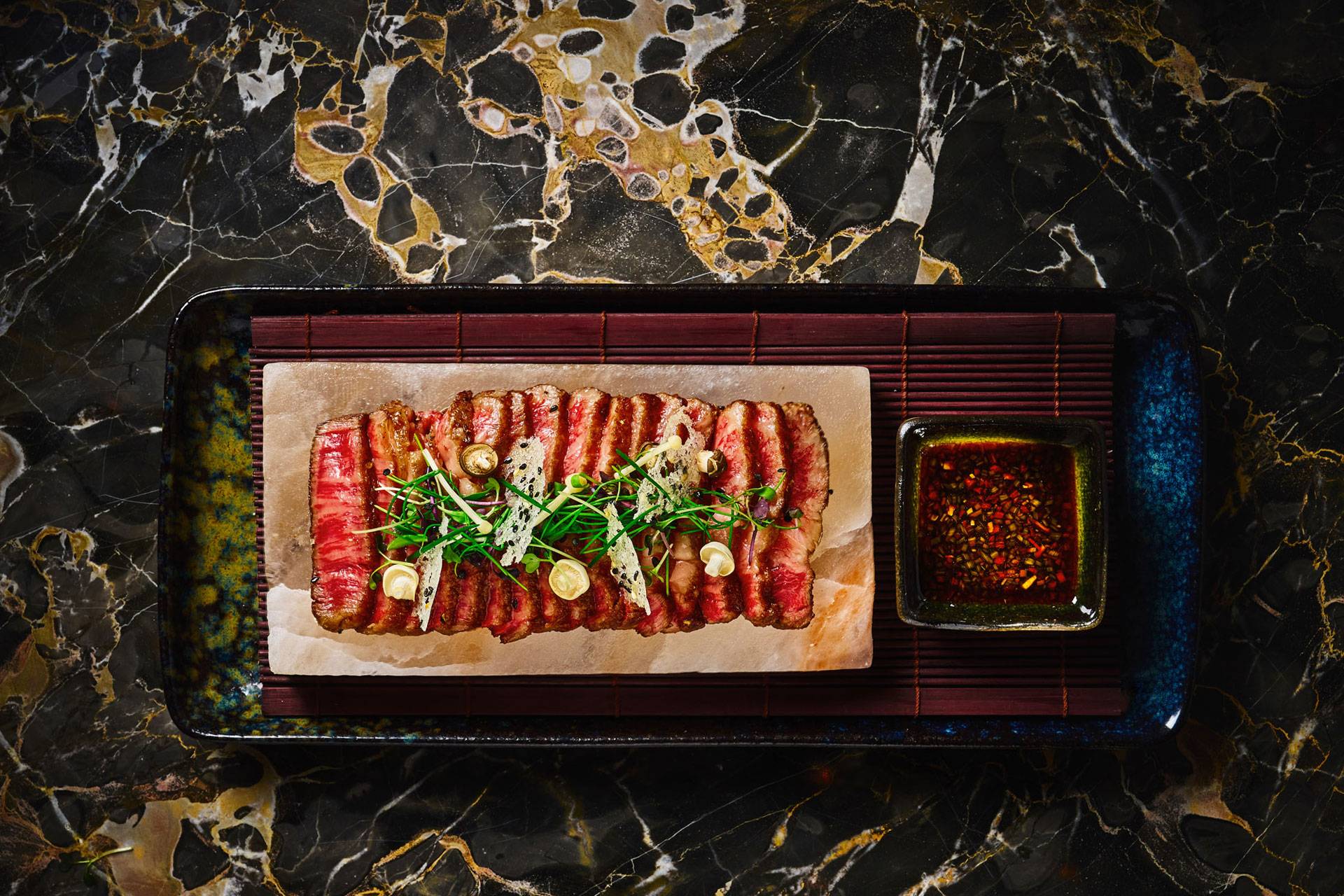 This might sound like a lot, but staff are careful to spread dishes out, which means you may have space for a sweet treat. If so, go for the signature Cherry Blossom dessert, an artistic creation made with white chocolate, cherry and candyfloss, or the Koi Fish Panna Cotta, crafted with sloe gin and winter berries.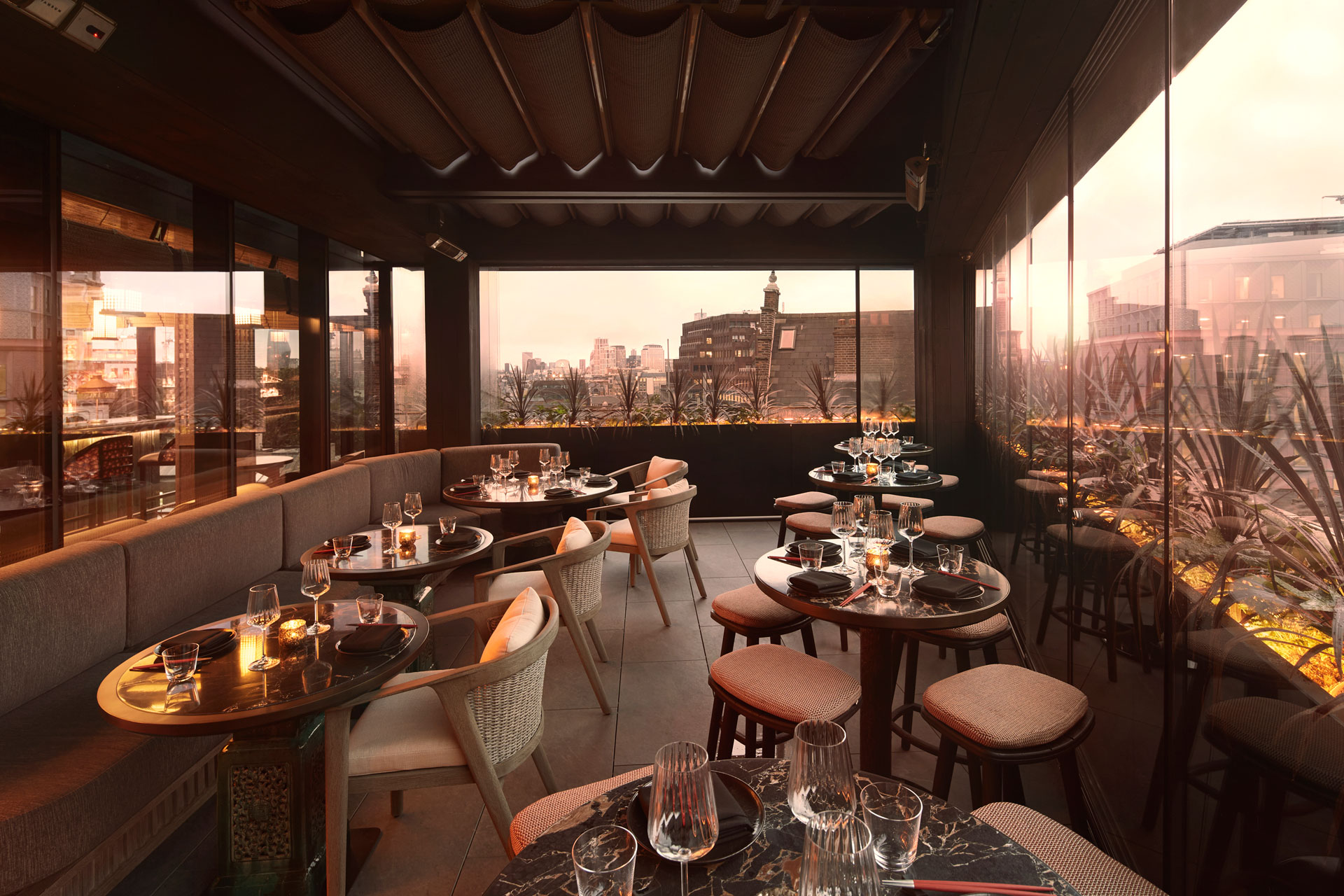 THE FINAL WORD
Granted, Tattu is a pricey spot – and you certainly don't have to pay a lot to get great Chinese food in London. But you come here for the vibe. On a recent Wednesday night, the restaurant was buzzing, filled with groups of friends celebrating birthdays and couples out on special date nights. On weekends, things get even livelier, with the venue often hosting special DJ nights. It won't everyone's cup of tea, but if glitzy London restaurant is what you're after, Tattu won't disappoint. Sure, some dishes have been created with Instagram in mind. But, crucially, they taste good too. And what's the harm in a bit of fun?
BOOK IT
The Now Building Rooftop, Outernet, Denmark St, London WC2H 0LA; tattu.co.uk