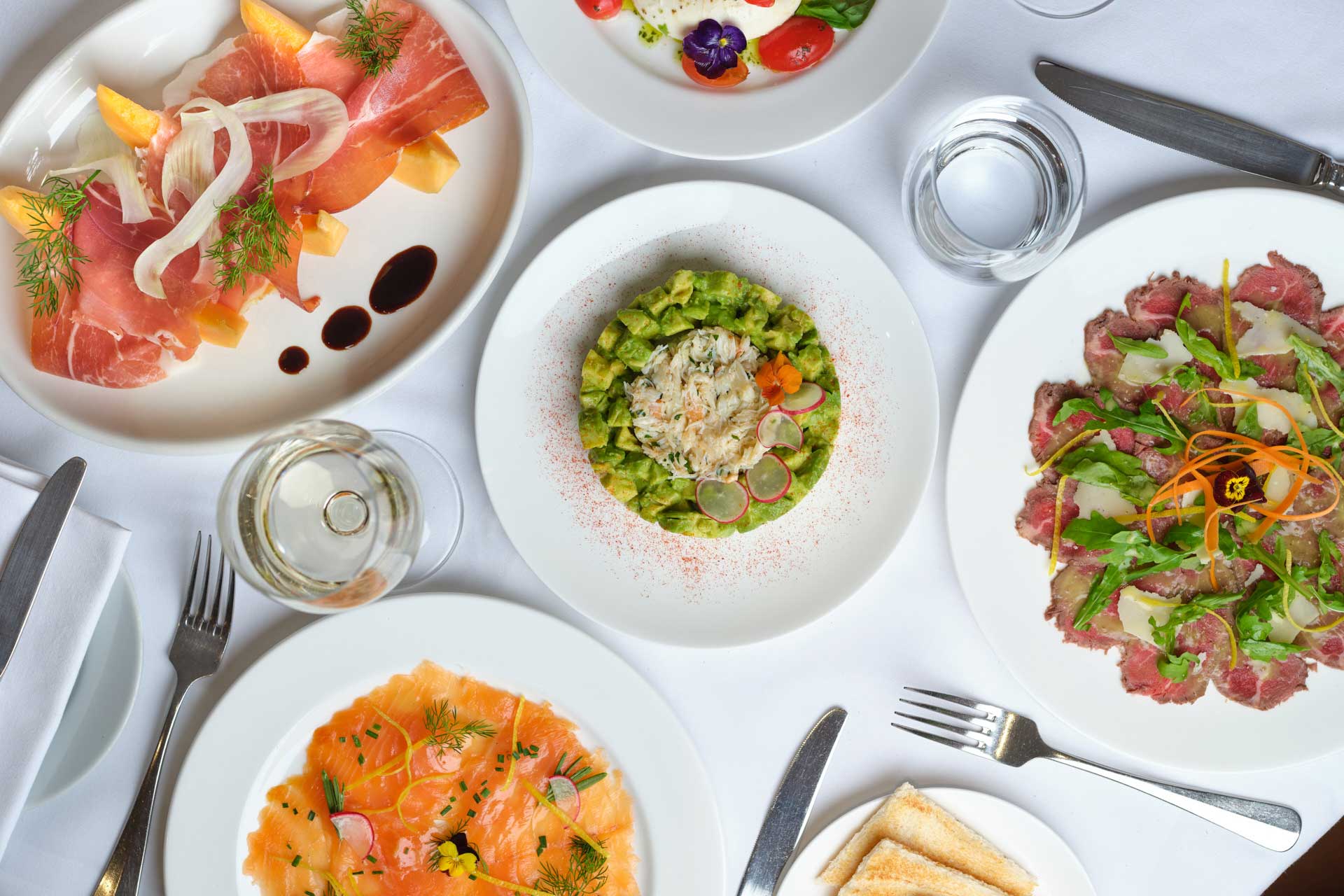 Restaurant Of The Week: Sale e Pepe, Knightsbridge
New owners, same charm.
Knightsbridge has always perfectly balanced historic charm with exciting newness, and new owners have injected new life into one of London's most iconic restaurants. Rebecca Cox visits this week's restaurant of the week, Sale e Pepe. 
Sale e Pepe Knightsbridge Review
One does not go to an Italian restaurant to be cool. And Sale e Pepe exudes warmth in absolutely every way, from the friendliest staff in town, to the most comforting of dishes. The Knightsbridge stalwart opened its doors in 1974 and has been frequented by the likes of Rod Stewart and Priscilla Presley over the years, and is now having fresh life breathed in by Los Mochis owner, the Thesleff Group. 
Having never visited this once iconic celebrity haunt under the care of Toni Corricelli, who ran the place for almost 35 years, it's hard to gauge how things have changed, but by all accounts it was the warm welcome that set Sale e Pepe apart in its heyday, and it is the warm welcome on this occasion that sets the tone for the evening ahead. Coats are removed with compliments, guests are waved to their seats with warmth. At one point in the evening a trick coffee cup is 'spilt' on diners at table after table to roars of laughter; it doesn't feel corny, but endearing. As is Assistant Manager Elisa's affectionate chivvying of junior staff, which gives the feel of being at the Italian-family-you-never-knew-existed's home for supper, adding an extra air of cosiness.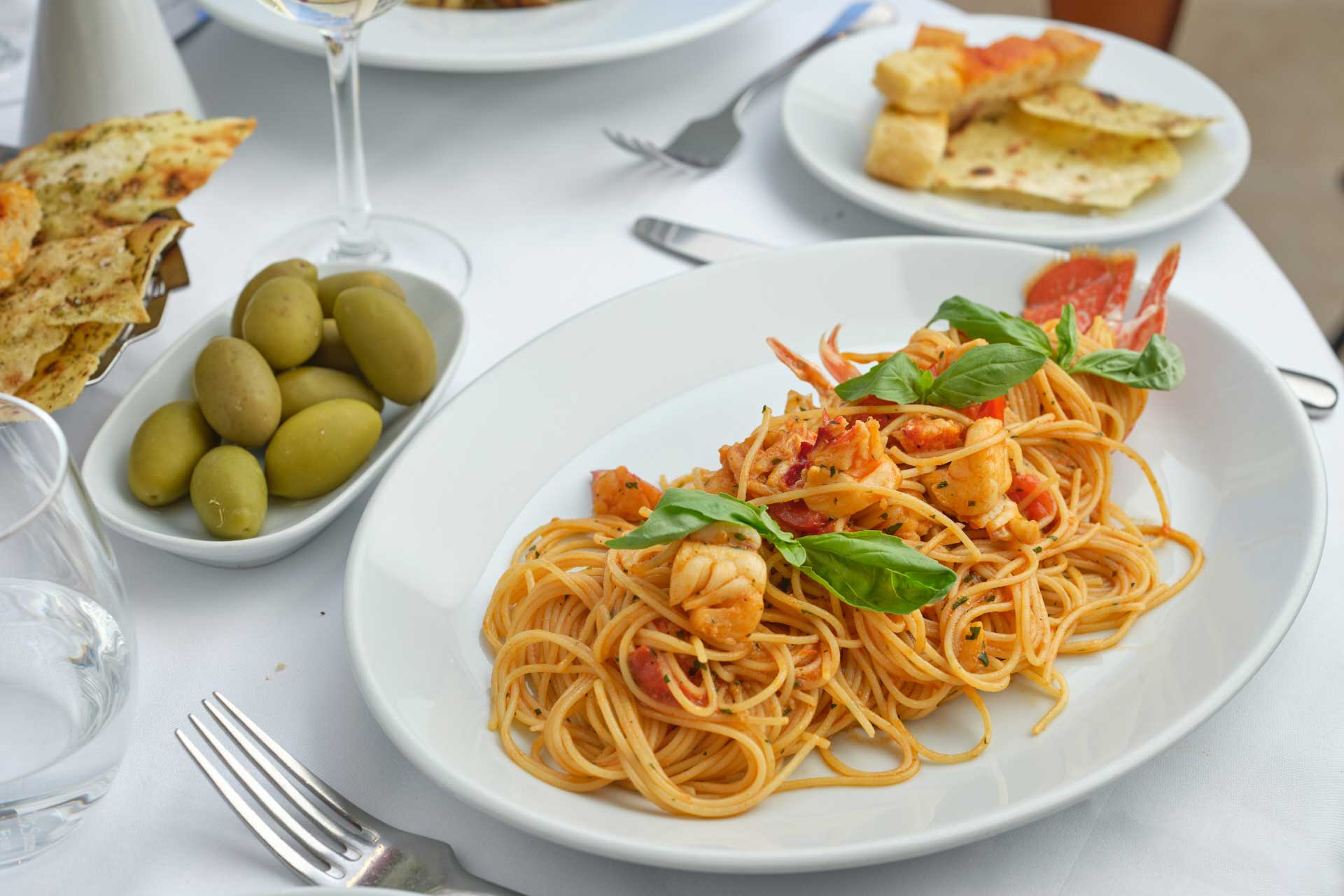 If all this gushing about the hospitality has whet your appetite for the food, you're in luck. Sadly there wasn't time (or space) to try everything on the menu, but everything I did squeeze in was impeccable. The feel is 'home-cooked' favourites, elevated with love. Classics from the original like the optic lobster linguine remain, alongside new flavours including vitello tonnato and a crab salad. Since I felt like a guest rather than a diner, I took Elisa's advice and started with the melanzane alla parmigiana, the food equivalent of an electric blanket on a cold night. The pasta choices are numerous but I was ready for a little kick of spice to bring me back from the (pleasant) mozzarella coma, so the taglierini al granchio (fresh crab, rocket, chilli and cherry tomatoes) was a welcome tonic, although in truth it was also cwtch-like in effect and caused a further inch or two shrinkage down the dining chair. My dining companion, an equally affable guest, ordered the special, and enjoyed perfectly-cooked cod with cherry tomatoes and olives. Maybe it was that we hadn't been able to find cherry tomatoes in the supermarket shelves for weeks, or maybe the food was just that good; we both cleared our plates in under 10 minutes. If you have space for a tiramisu after all this comfort food, it would be rude not to, alas: we did not. But the brownie al cioccolato was light, warm and fluffy and big enough to share.  
Keeping it all-Italian with the drinks is also wise, nay, necessary, since the menu holds only Italian wines. Enjoy a glass of cuvée, a delicate sauvignon blanc and a limoncello with pudding and you'll be surprised when you emerge onto the streets of Knightsbridge rather than a cute Italian strada. No matter, the disorientation is offset with a contented fullness (and cheer-fulness) and an easy cab ride home.
THE FINAL WORD
Sale e Pepe is Knightsbridge's own little slice of comfort and charm: you'll dine the first time as a guest, and return the second, third, fourth as family. 
BOOK