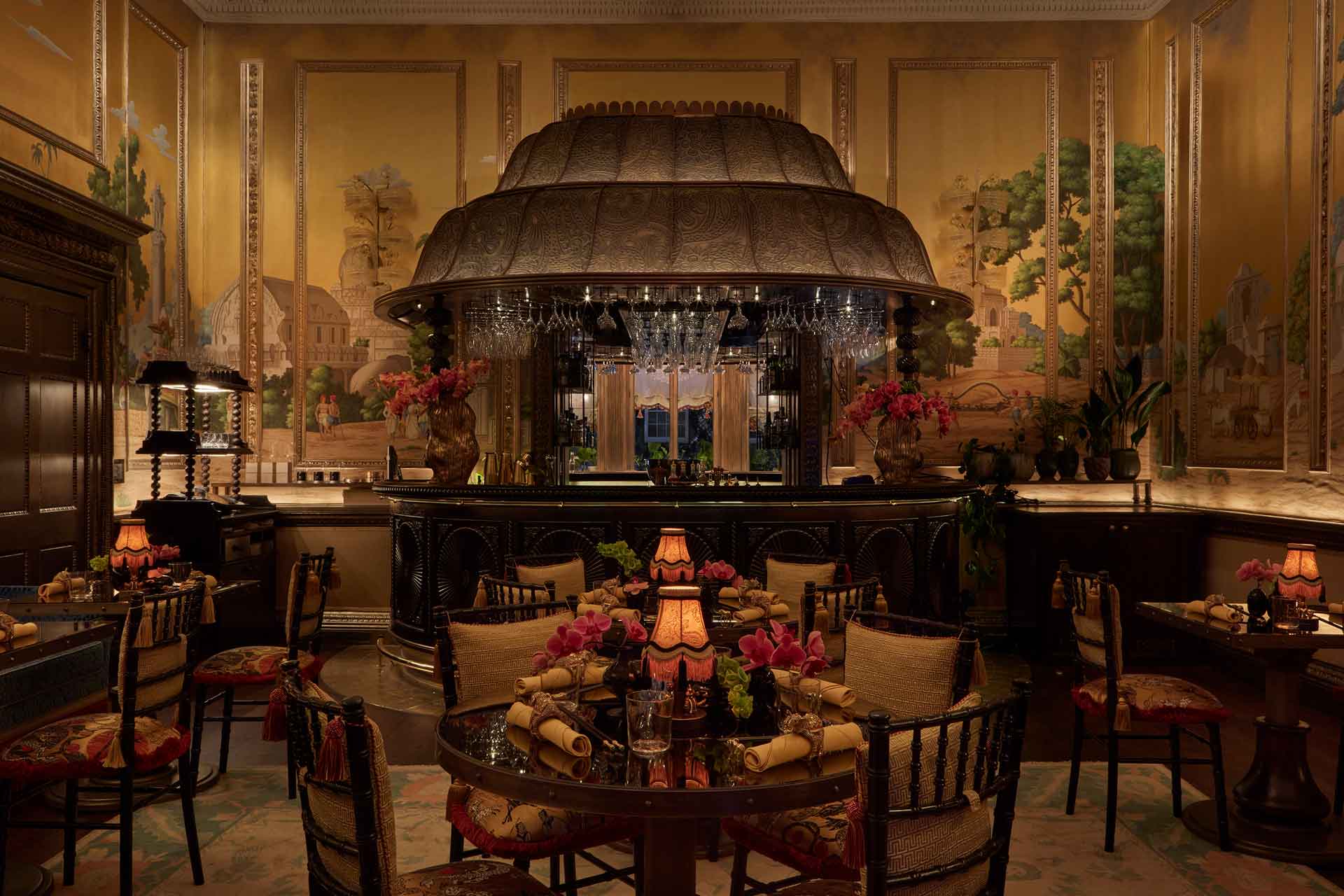 Review: The Japanese At Annabel's
---
A new dining addition to London's most glamorous members' club
Five years since its unveiling at 46 Berkeley Square and Annabel's is still one of London's most talked about private members clubs. Why? Its members are never bored. The ever-evolving club has just launched its sixth restaurant, The Japanese, sure to be another dining hotspot for members and their guests to enjoy. But how does the latest addition measure up? Rebecca Cox reviews…
The Japanese At Annabel's Review
Before the food, let's address the elephant (bar) in the room. Is the décor at The Japanese as impressive as the rest of the club's instantly recognisable interiors? For its latest launch, Annabel's has transformed 'The Elephant Bar' on the first floor of the Club into an elegant, contemporary Japanese dining space with re-visualised interiors. The beloved Elephant wallpaper remains, but visitors can now dine atop antique rugs and below grand handblown Murano glass chandeliers. The weighty jewel encrusted elephant napkin rings and golden chopstick holders are pleasing finishing touches. New ochre and terracotta velvet banquettes and hand-embroidered cushions allow guests to relax at low level dining tables to create a 'balanced and sensory atmosphere'; this is surely the most zen space in the bustling members' club. Zen, that is, until the DJ station (a hangover from The Elephant Bar) is occupied and the turntables start spinning.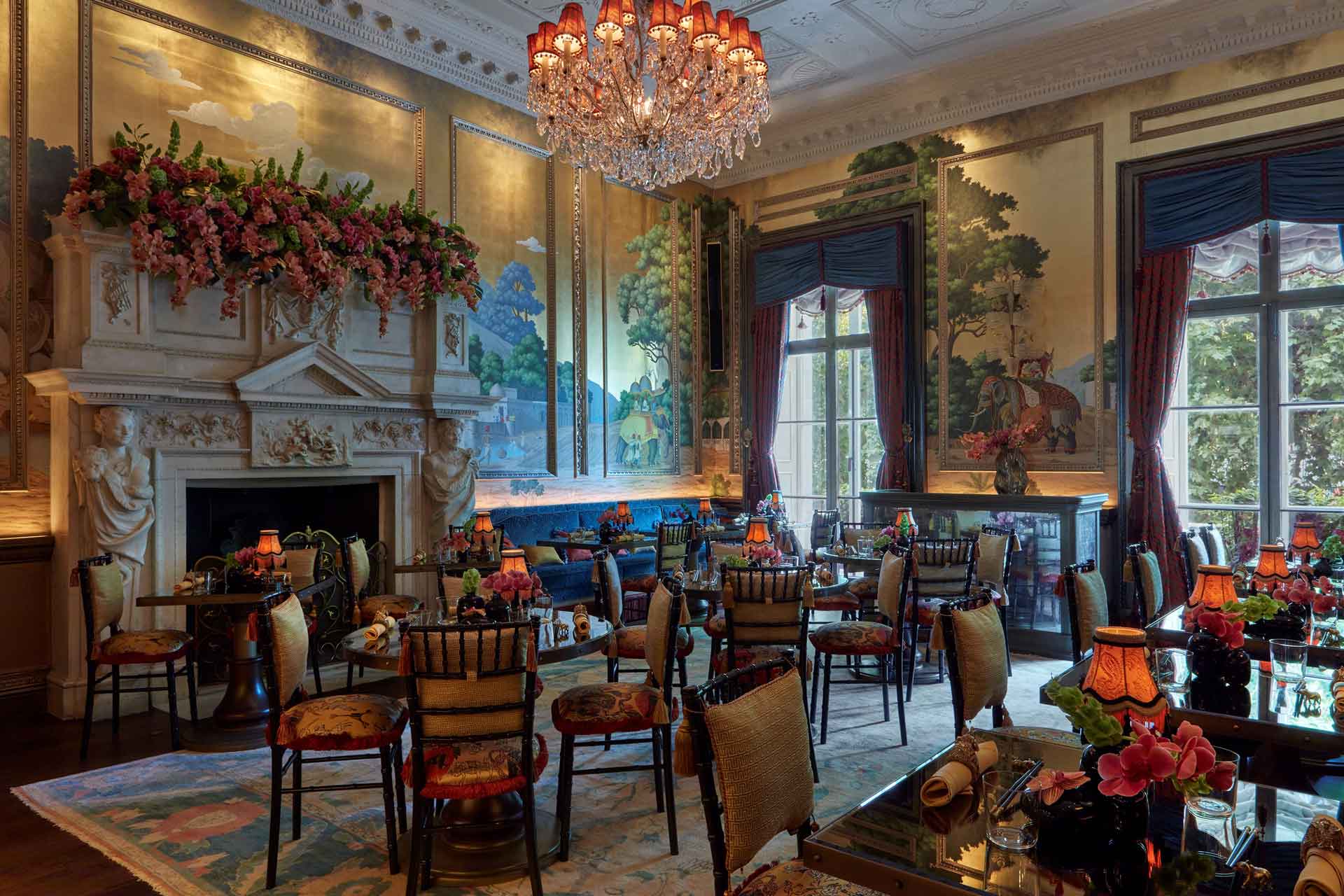 London's Best Private Members' Clubs
EAT
Dine with a group and share one of everything, if you can. Developed over the last six months, the menu showcases the best Japanese ingredients and flavours, with signature dishes including grilled wagyu sirloin with fresh wasabi, tuna tataki, rock shrimp and yuzu kosho, aubergine, kinome miso and tomatoes. The salmon sashimi 'new style' is melt-in-the-mouth good, and the black cod saikyo miso is succulent and cooked to perfection. Matcha éclairs with cherries or mochi ice creams are tempting for dessert, but the chocolate fondant finishes off a meal flawlessly. This one is big enough to share, if you're short on space after finishing every bite of your mains.
DRINK
A night at Annabel's wouldn't be complete without a tipple (or two or three). For the first time at the club, you can order from an array of the finest and rarest champagnes by the glass, made possible by Coravin. The world's best sakes and shochu are also on the menu, plus a selection of Japanese whiskies, including a rare bottle of Yamazaki 55, of which only four bottles exist in Europe. If you prefer your drinks mixed, the signature cocktail menu takes inspiration from Miyamoto Musashi's 'The Book of Five Rings', featuring drinks divided between Fire, Water, Wind, Earth and Void. For something unique, try Flames of Tokyo, a mix of Suntory Toki whisky, flame shrub, nori leaf oils and soda water. Hot, hot, hot.
THE FINAL WORD
Just one more reason to find an in at the club or cough up for the membership fee. Flawless flavours, sleek décor and just a hop and a skip from the best after-party in town. The fun never stops at Annabel's.
BOOK IT
To secure your table at The Japanese you'll need to be a member of Annabel's, or dining with one. Speak very nicely to that member friend or find out how to become a member at Annabel's here. membership.annabels.co.uk