Eat Like a Scandinavian: Rye Pancakes, Dumplings and Fika
Trine Hahnemann shares her recipes from Scandinavian Comfort Food: Embracing the art of hygge.
Breakfast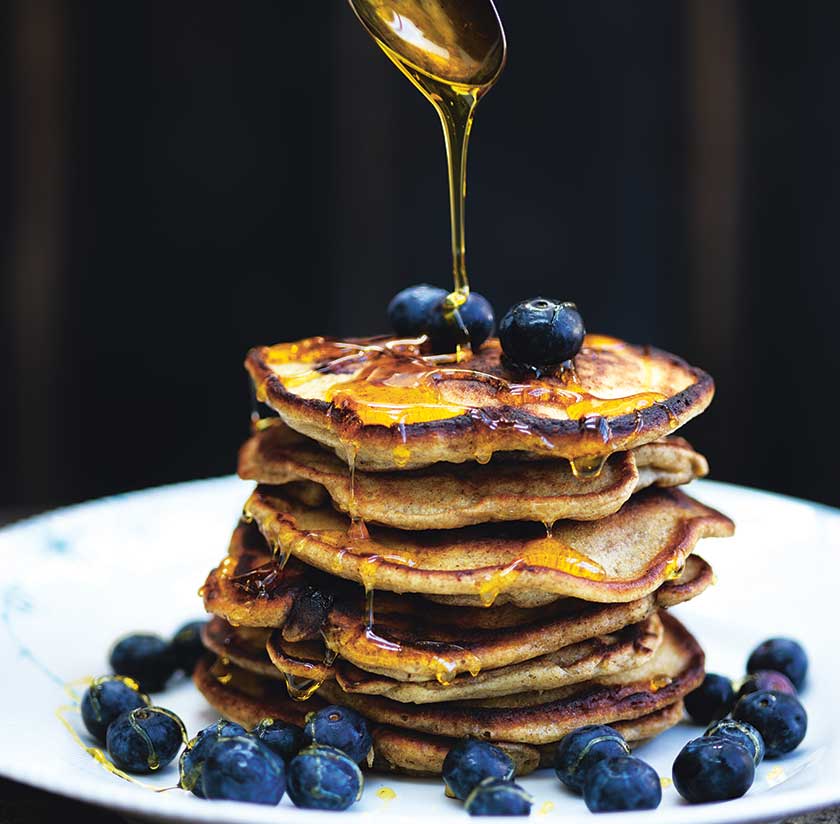 Rye pancakes with blueberries and golden syrup
Makes about 14
3 eggs
350ml/scant 1 ½ cups buttermilk
100ml/scant ½ cup single (light) cream
1 vanilla pod
150g/1⅓ cups wholegrain stoneground rye flour
150g/1 cup plus 2 Tbsp plain (all-purpose) flour
2 Tbsp sugar
1 tsp baking powder
½ tsp bicarbonate of soda
1 ½ tsp coarse sea salt
300g/10 ½ oz fresh blueberries
About 75g/⅓ cup butter, for frying
Golden syrup, to serve
Method
Beat the eggs in a large mixing bowl. Add the buttermilk and cream and beat again. Split the vanilla pod in half lengthways and scrape out the seeds using the tip of a knife. Mix the vanilla seeds, both flours, sugar, baking powder, bicarbonate of soda and salt together in a bowl, then fold into the egg mixture and beat again to a smooth, thick paste. Stir in two-thirds of the blueberries.
Melt a little of the butter in a frying pan and spoon 3 round pancakes into the pan, about 10cm/4in in diameter. Fry until golden underneath, then gently turn them over and cook until nicely browned on both sides. Repeat with the remaining batter, adding butter to the pan with each batch and keeping the cooked pancakes warm under a tea towel while you make the rest.
Serve right away, with the remaining blueberries and drizzled with syrup.
Fika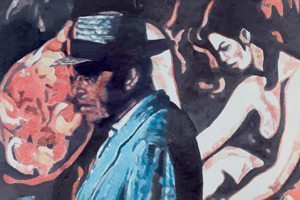 Kringle
This is a very classic Danish cake with yeasted dough that we eat for breakfast on special occasions, but also as afternoon cake with coffee. Kringle is always part of the traditional cake table. I have worked on the recipe for years, and I bake it often because my love for Kringle never seems to lessen. The recipe makes three, which serves about 10 people, so I always freeze one of them; it doesn't work so well in a smaller quantity.
Makes 3
For the kringle
100ml/⅓ cup plus 1 Tbsp lukewarm milk
50g/2oz fresh yeast
3 eggs, lightly beaten
100g/ ½ cup caster (granulated) sugar
1 tsp salt
350g/1 ½ cups butter
550g/4 ¼ cups '00' flour, plus extra for dusting
For the filling
150g/1 ¼ cups roughly chopped almonds
200g/1 cup caster (granulated) sugar
250g/18 Tbsp soft butter
150g/1 cup raisins
1 egg, lightly beaten
50g/⅔ cup flaked (slivered) almonds
Method
Pour the milk into a bowl, crumble over the yeast and stir to dissolve. Add the eggs, sugar and salt, cover and leave for 30 minutes. Meanwhile, cut the butter into cubes and, with your hands, rub them into the flour. When the 30 minutes are up, mix the yeast mixture into the flour mixture. Knead on a floured surface until you have a smooth dough. The dough is very delicate, so you might have to use a bit more flour and handle it with care. Place in a bowl, cover and leave to rise at room temperature for about 1 hour.
For the filling, mix the chopped almonds into a paste with the sugar and butter. Set aside.
Return to the dough. Roll it out on a floured surface into a rectangle. Fold it into three, crossways, like a business letter, then turn it by 90°. Now divide the dough into 3 and roll each out into a rectangle. Divide the filling into 3. Spread each portion out over a 4-cm/1.-in wide strip down the middle of each dough rectangle. Scatter the raisins over the filling. Fold the short ends up over the filling and then the long sides, first one side over the filling and then the other, so they overlap by 1cm/⅜in. Place on baking sheets lined with baking parchment, cover with tea towels and let rise again for 30–45 minutes or until the dough feels a bit puffy when you touch it gently.
Preheat the oven to 220°C/425°F/gas mark 7.
Brush each pastry with egg and sprinkle with the flaked almonds. Bake for 15–20 minutes, keeping an eye on them so they don't turn too dark. If they are looking too dark, reduce the oven temperature to 200°C/400°F/ gas mark 6. Cool down on a wire rack and serve warm or cold.
Lunch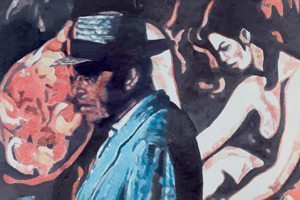 Creamy barley with courgette and mushroom
Grains cooked this way are often compared to a risotto, but there is a difference in how much starch rice releases compared to barley, and so the finished texture is not the same. In Scandinavia, this creamy dish is a lot like the different porridges we eat. Porridge has been everyday food for centuries, and when I was growing up we had it for dinner once a week; often Monday would be porridge day in many households. It has become fashionable again, and in Copenhagen we even have a porridge restaurant called GRØD where they serve a lot of savoury dishes for dinner.
Serves 4
1 courgette
2 Tbsp extra virgin olive oil
200g/7oz brown mushrooms
1 shallot, finely chopped
3 garlic cloves, finely chopped
1 tbsp thyme leaves, chopped
250g/1⅓ cups barley
700ml/scant 3 cups water
50g/3 ½ tbsp butter
50g/1 ¾ oz Parmesan, grated, plus extra to serve
Sea salt and freshly ground black pepper
Chopped curly parsley, to serve
Method
Cut the courgette into 5-mm/.-in dice. Heat the oil in a large, deep-sided frying pan, add the courgette dice and saut. until starting to brown. Clean the mushrooms and cut them into quarters. Add the mushrooms, shallot, garlic and thyme and saut. for 5 minutes, then add the barley and stir well. Let it cook for a few minutes then add the water with salt and pepper to taste. Let it simmer, covered, for 20–25 minutes over a low heat, stirring and checking now and then that the water has not all evaporated, adding a little more if necessary.
When the barley is cooked, add the butter and Parmesan, check the seasoning and stir well. Serve right away, topped with extra grated Parmesan and some chopped parsley, with a salad on the side.
Supper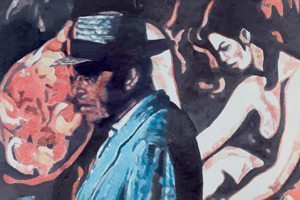 Spinach dumplings in tomato sauce
Not very Scandinavian, you may think, but hardy spinach is in abundance here, especially in winter. This is comfort food indeed and will make you feel good on cold evenings.
Serves 4
700g/1lb 9oz spinach
500g/2 ¼ cups ricotta
4 tbsp cornflour
½ tsp freshly grated nutmeg
2–3 tbsp extra virgin olive oil
Sea salt and freshly ground black pepper
For the tomato sauce
1 leek
1 courgette
1 tbsp olive oil
2 garlic cloves, finely chopped
1 x 400g tin/2 cups chopped tomatoes
100ml/scant ½ cup water
5 sage leaves
100ml/scant ½ cup cream
Method
Rinse the spinach several times in cold water and drain in a colander, then cook until wilted in a large saucepan and drain again, squeezing out as much liquid from the leaves as possible. Chop finely and mix with the ricotta, cornflour and nutmeg, with salt and pepper to taste. Scoop out tablespoons of the mixture and shape into little dumplings. Heat the olive oil in a frying pan and cook the dumplings for 3–4 minutes on each side. Set aside and keep warm.
For the tomato sauce, cut the leek into 1-cm/3/8-in slices. Cut the courgette in half lengthways and then into 1-cm/3/8-in slices. Heat the olive oil in a saucepan and sauté the garlic for 1 minute, then add the courgette and leek slices and sauté for further 2 minutes. Add the tomatoes, water and sage, and let it simmer for 5 minutes, then add the cream and let it simmer for a further 5 minutes. Season to taste, add the spinach dumplings to the sauce and gently combine. Serve with rice or boiled grains.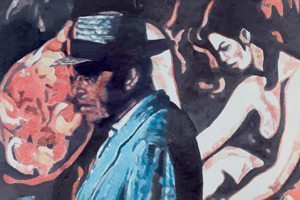 Scandinavian Comfort Food by Trine Hahnemann (Quadrille £25); photography: Columbus Leth.
READ MORE: See our interview with Trine Hahnemann
READ MORE: 7 of the best healthy autumn breakfasts
---