Selfridges have opened their first after-hours dining experience, featuring a statement piece of artwork from Damien Hirst…
Selfridges' new all-day restaurant Brasserie of Light stays true to its name. Illuminated by glowing orbs, the centre-piece is a 24ft crystal-encrusted statue of Pegasus by Damien Hirst, which soars over diners with its colossal 30-ft-wings outstretched – Hirst's largest piece of artwork in London to date. Designed by Martin Brudnizki (the man behind Annabel's stylish revamp) the restaurant was created as the final part of the department store's £300 million investment in its London flagship. "I love the myth of the Pegasus and this is such an exciting project and I love the scale of it," said Hirst of his artwork. "I hope it's going to look like something beautiful from another world."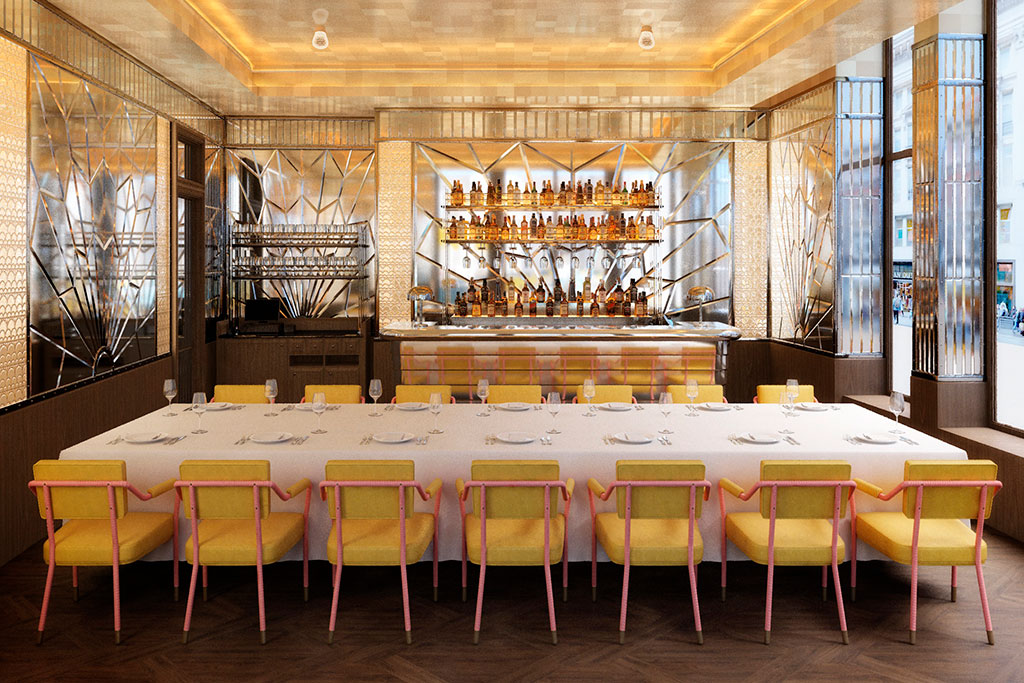 Food-wise, diners can expect an eclectic mix of British and internationally-inspired dishes, with former Balthazar chef Emanuel Machado heading up the kitchen. Think scallops with red peppers, lobster spaghetti and a Pegasus Pie served with a yuzu coconut cloud. Cocktails include 'The Queen of Time' inspired by the classic Kir Royale, and the 'Est 1909′, a gin and prosecco cocktail inspired by Selfridges' 109th anniversary.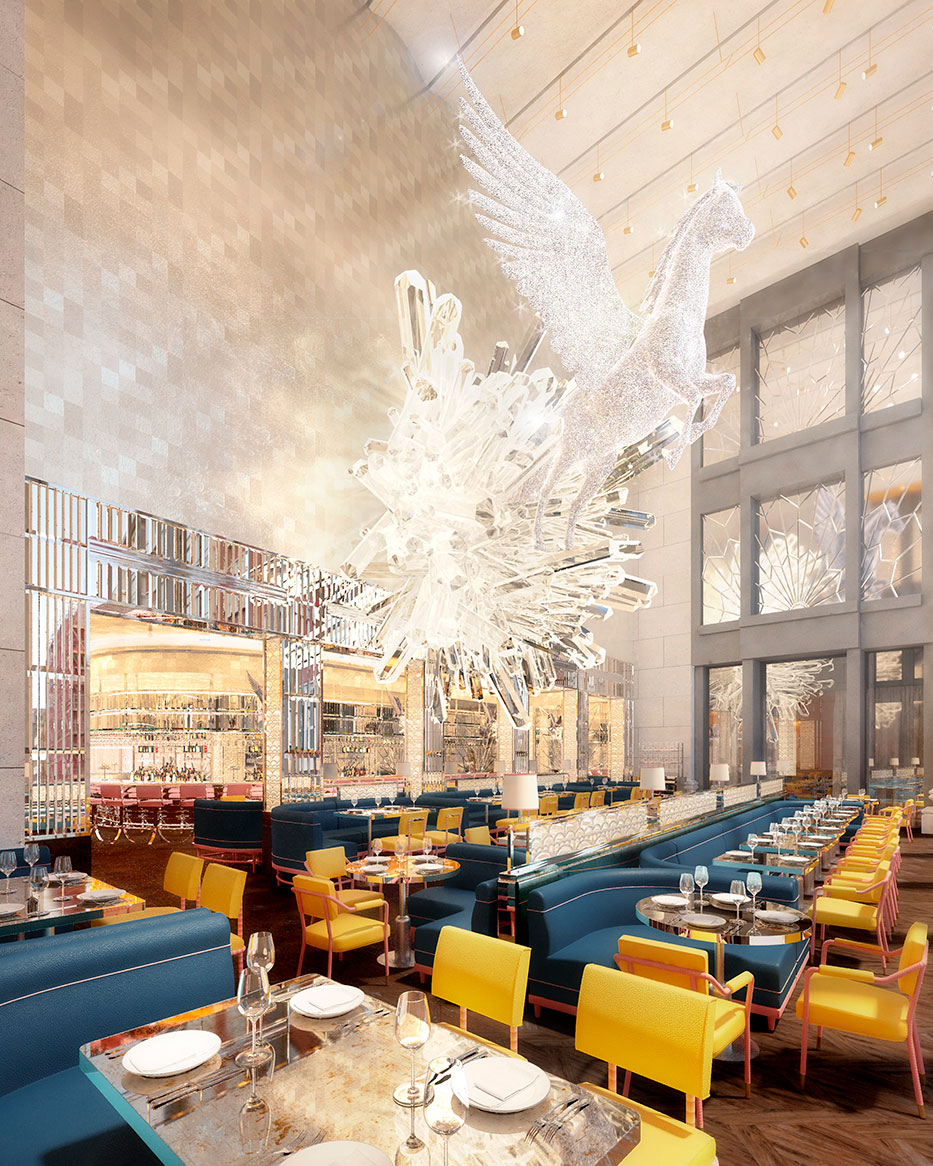 The restaurant is the latest venture of Richard Caring, who has a string of lavish venues under his belt including Scott's, Sexy Fish and the new Annabel's. "The Brasserie of Light is a new look spectacle where the input of Damien Hirst, Martin Brudnizki and the absolute strength of Selfridges; this mix has resulted in what I believe to be something very beautiful. It is about light, make-believe and dreams," he said.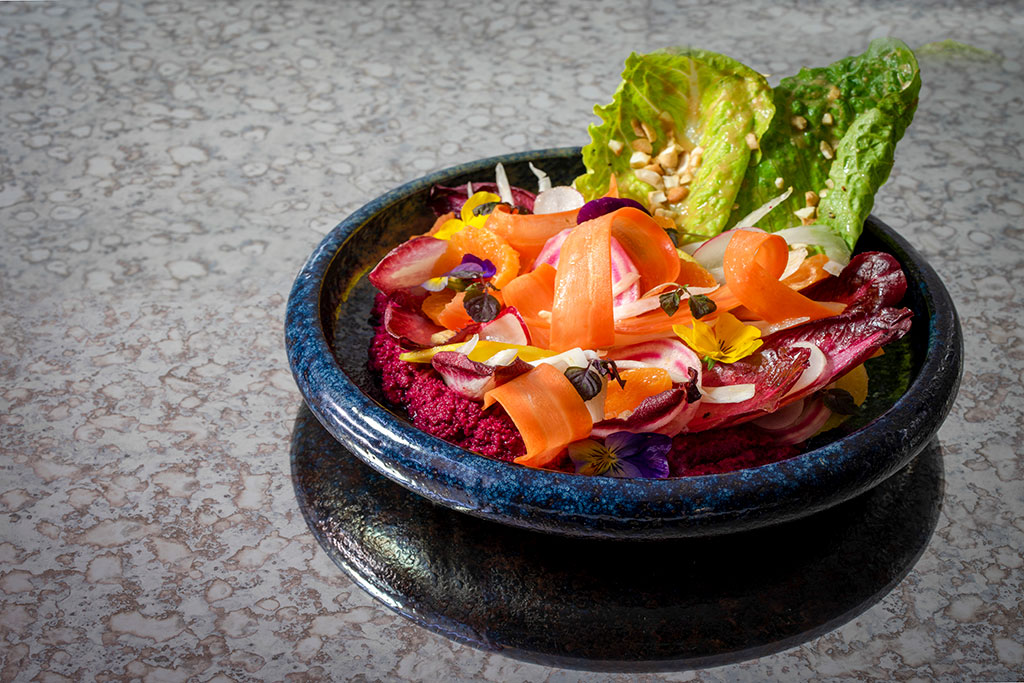 Brooklyn Beckham, Lily Allen and Damien Hirst were among the guests at the launch last night. The restaurant sits on the first floor of the department store, and it can be accessed by a special Duke Street entrance, meaning guests can eat there outside of shopping hours for the first time in Selfridges history.
Visit selfridges.com for more information
READ MORE: London's Best New Restaurants
---