Country and Town House caught up with Shaun Hill from the Walnut Tree Inn, Abergavenny to find out what his store cupboard essentials are and why he doesn't worry about cooking for celebrities…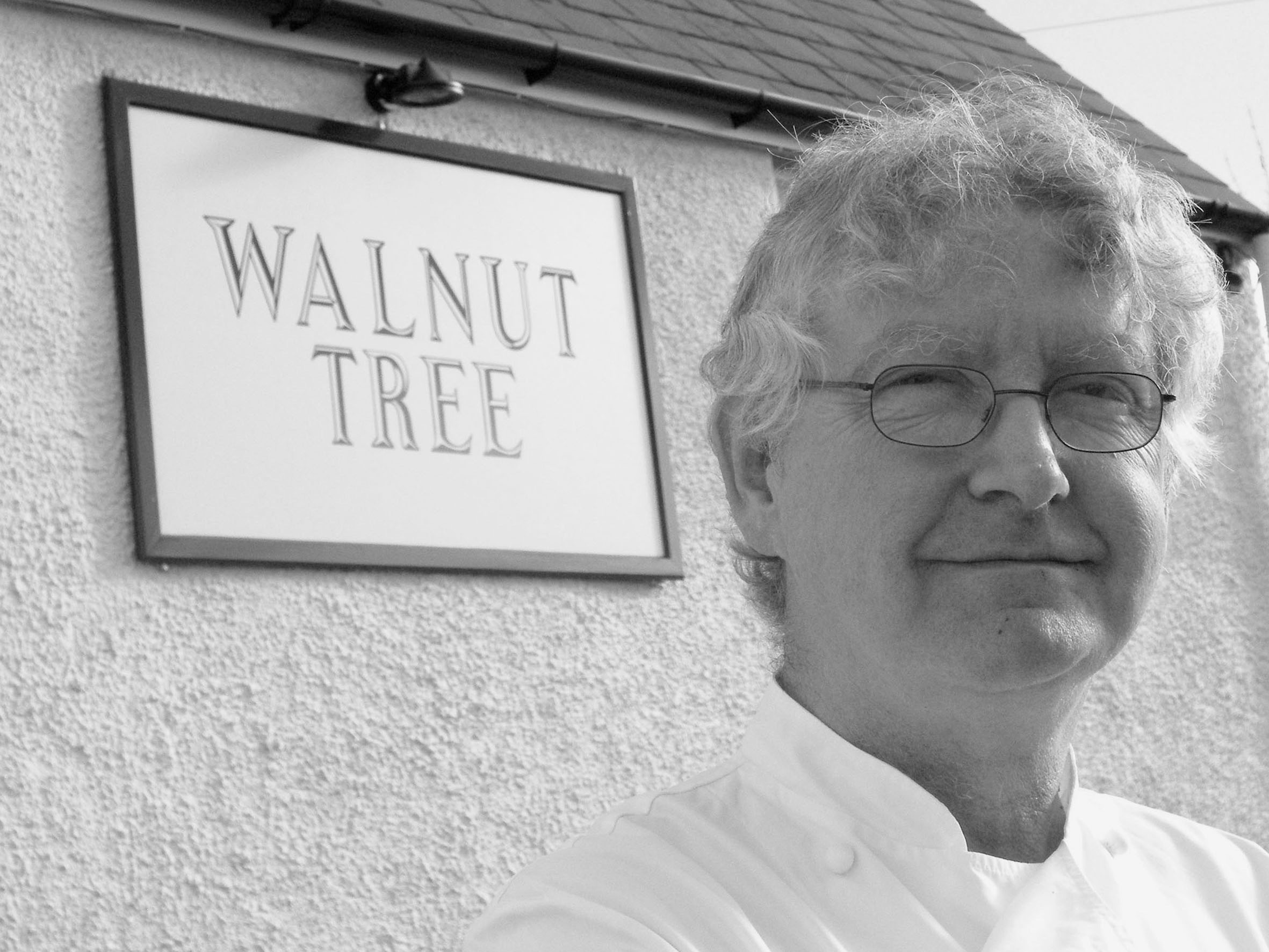 It's more important that food tastes good than looks good. A meal is, or can be, entertaining, pleasurable, thought-provoking even, as well as nutritious.
Abergavenny is not major market gardening country. Sheep and pigs are the business and both are pretty good. Welsh lamb needs no endorsement from me but the rare breed pork available will be a revelation to anyone who has forgotten how good this meat can be.
My store cupboard essentials include top quality vinegar, oils, tabasco and Worcestershire sauces and mustard. I also like anchovies and salt herring and prefer whole spices as they last longer and taste more vibrant when crushed or grated. 
The best meals are those that are surprisingly and unexpectedly good. A meal at The Waterside Inn in Bray being first rate is, after all, only what you would expect. A fish supper many years back in Schaffhausen's Fischerzunft restaurant, Switzerland – which is hundreds of miles from the sea – was spectacularly good.
I'm not bothered about cooking for celebrities. I'd most like to cook for my late father and mother. My mother would claim anything I did to be wonderful but he was a little more critical.
The first things I learnt to cook were the things I most wanted to eat – mostly toffee and sweeties. 
The things that I most like about Abergavenny are the same things I liked about Ludlow when I lived there. It's a thriving market town, where food is central not just important. More than that, people come out to eat in local restaurants.
The only rules in my kitchen are to do with hygiene and safety. Otherwise, some sympathy between ingredient and dish, so that the ego of the cooks is not the major factor.
Shaun's book Salt is Essential by Kyle Books is available now, £25
---