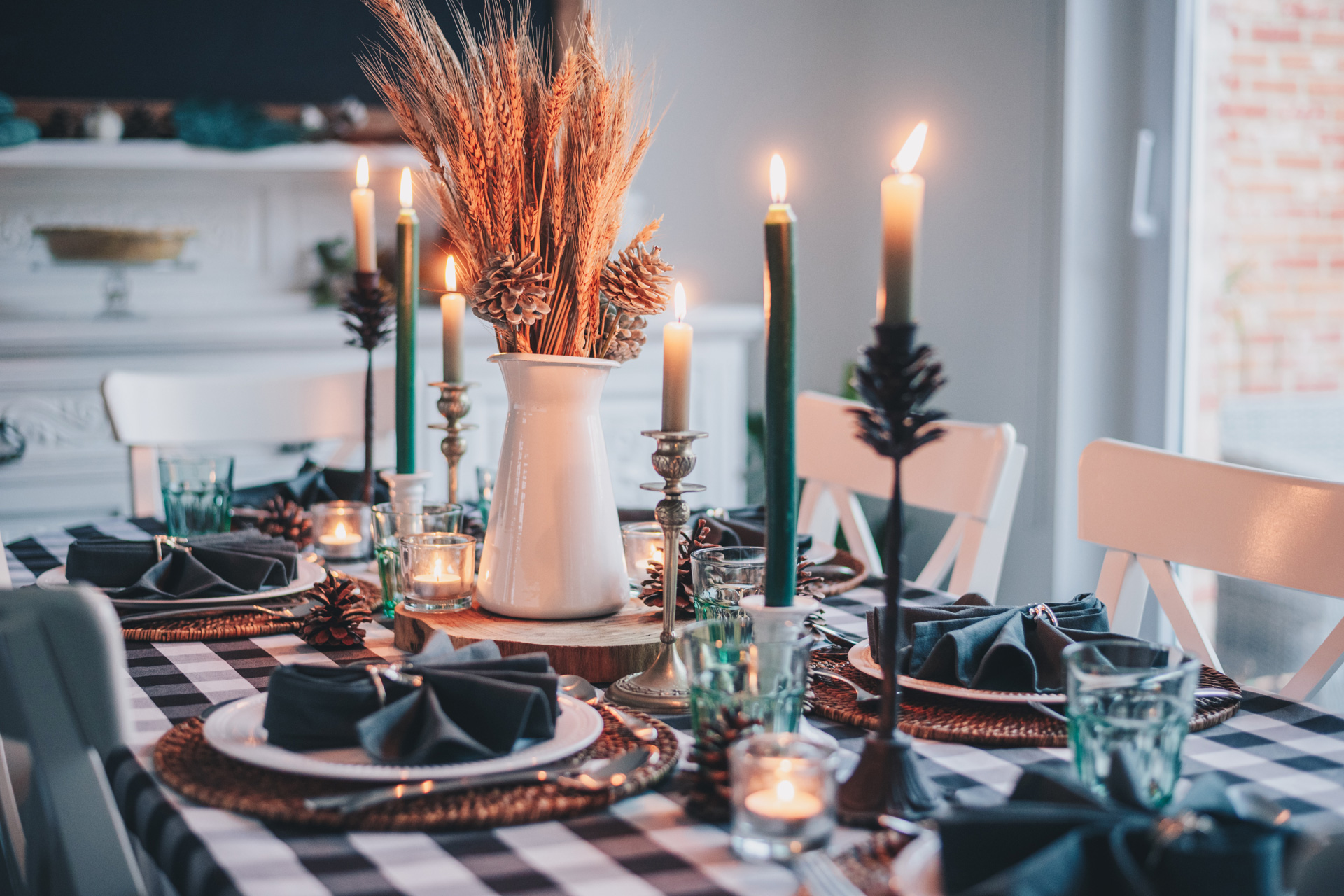 How To Be A More Eco-Conscious Host This Party Season
An expert's guide to making your Christmas greener
Mulled wine glasses at the ready: it's almost time to start thinking about Christmas party season – a time filled with lots of fun, food and drinks, but also lots of waste. Every year, global waste increases by 30 percent around Christmas time – and one in seven of us are buying more food than we need. Not to mention all the plastic packaging, wrapping paper and crackers. So how can we reduce our impact when hosting this year? Here Holly Congdon, Director at B Corp certified catering company Lettice Events, shares her top tips for more sustainable hosting during the festive period.
Top Tips For Sustainable Hosting This Christmas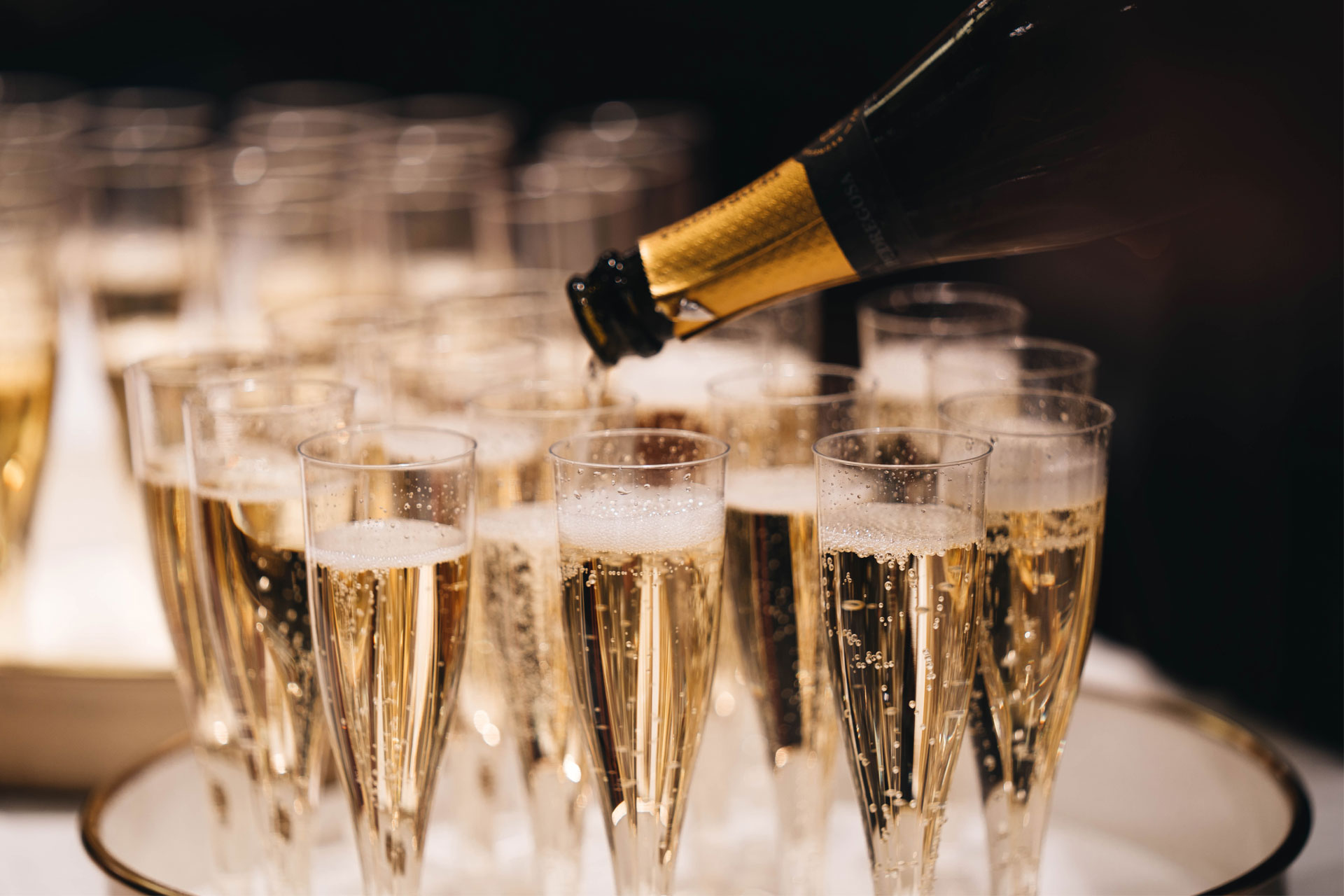 Choose more considered drinks
Carbon neutral champagne: One of the best, family-owned champagne producers, Drappier, is carbon neutral. This is an amazing feat and allows for environmentally, guilt free cork popping. They make a very special pink champagne in a traditional method to produce the vibrant and rich pink hue – giving the wine a fantastic festive feel and spicy flavour that is the perfect start to Christmas celebrations.
Drink British wine: One of the only positives to come from a warming world is consistency for British wine making. We recommend trying some of these organic and biodynamic producers who have a very low intervention on the environment they are produced in, enriching the biodiversity of the local areas. We can't think of anyone better than Ben Waldgate at Tillingham wines. There is a whole world of variety produced on his 70 hectares in Rye. All of these are the environmentally conscious way of having a few too many and getting merry over the festive season.
Eat seasonally with minimal food waste
Cold smoked leftover turkey: By the end of Boxing Day, everyone has pretty much had their fill of leftover turkey sandwiches. At Lettice we love being able to completely reincarnate an ingredient and turn it into something special and different.

We take the leftover turkey from Christmas day and cold smoke it. This sounds tricky but all we do is collect and dry pine needles which are in abundance around Christmas. Pop your turkey onto a metal baking tray. We use our Little Green Egg to burn the dried pine, over ice to keep the temperature cold – close the lid of the Egg and 20 minutes later you have an amazing and interesting dish to serve to guests who drop by over the Christmas period.  We serve ours simply, thinly sliced, with a fresh salad of celery, shallots, capers, leftover walnuts, parsley dressed in fiery mustard mayonnaise.

Christmas pudding French toast: What better way to create an indulgent Boxing Day brekkie with a brandy soaked slice of Christmas pud, fried in brandy butter and covered in custard.
Get crafty with your home decoration
Table decoration tip: This year it is all about the tablescape, but to be a more sustainable host don't buy more name holders you will end up throwing away: use what you have. We're going to be decorating this year with the best of the veg. Our place names are going to be made up of a deck of cards and slotted into some apples.
The essence of Christmas: Who doesn't love a clementine at Christmas? This year, don't throw away your peel, cook this down with olive oil to scent your home for your Christmas party. We cannot get enough of homemade oils that cost absolutely nothing and use up lots of the leftovers from the fruit bowl. Don't be afraid to throw some lemon and lime peel in there too, even a cinnamon stick if you're feeling adventurous.
Find more inspiration at letticeevents.com