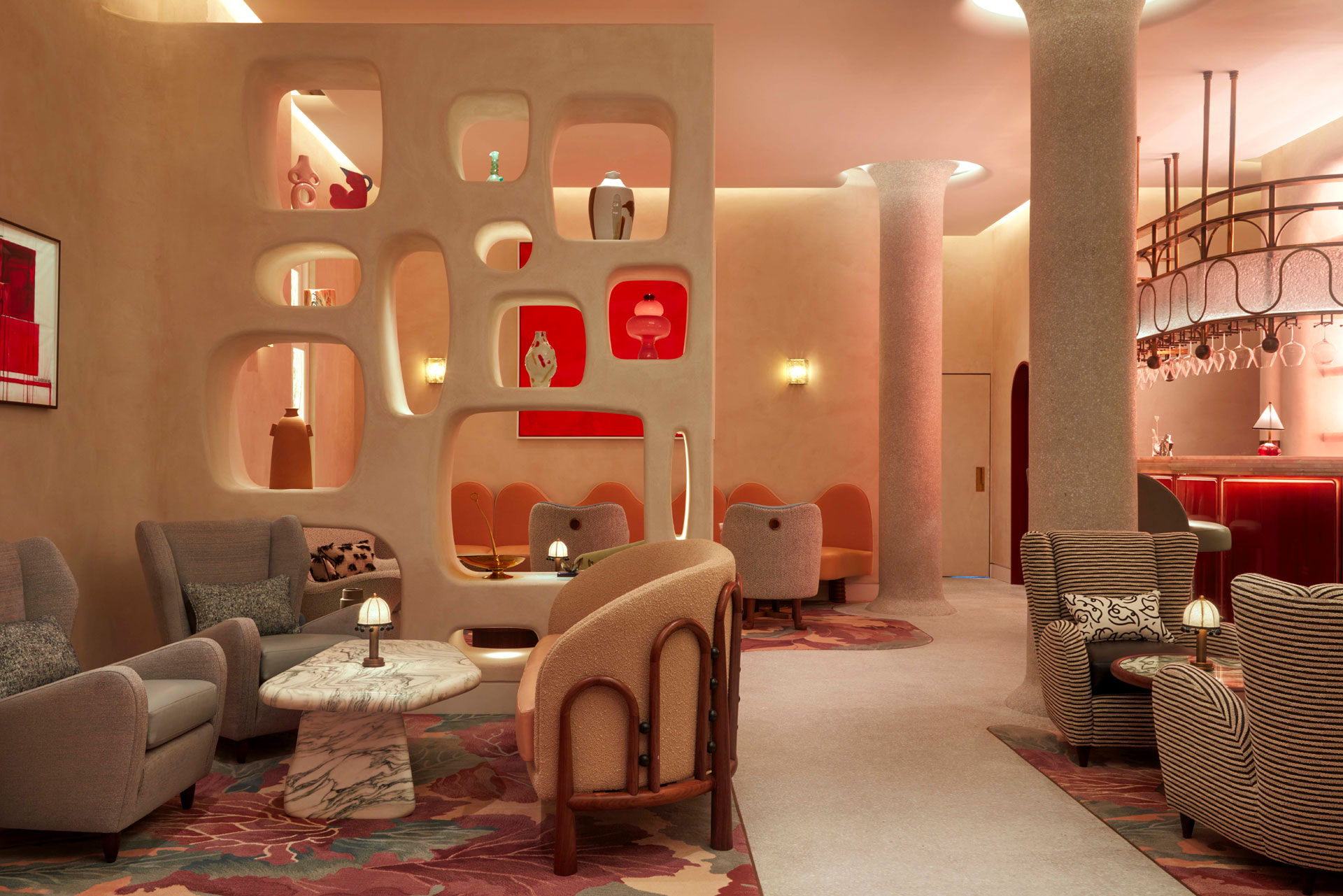 The Connaught's New Bar Is An Art Lover's Dream
---
'The Red Room' boasts an exceptional wine list and compelling series of artworks
There is a lot happening in the world of hospitality. Just weeks ago, Claridge's unveiled its new ground floor bar 'The Painter's Room', a stylish addition to the luxury landmark destination. Now, The Connaught (also part of the Maybourne Hotel Group) has announced the launch of 'The Red Room', 'an homage to extraordinary female artists', and the hotel's newest hideaway.
The Best Champagne Bars in London
With high expectations to live up to (The Connaught Bar was rated the world's best in 2020), The Red Room promises to offer an alternative – albeit first-class – experience, with emphasis placed on art and wine.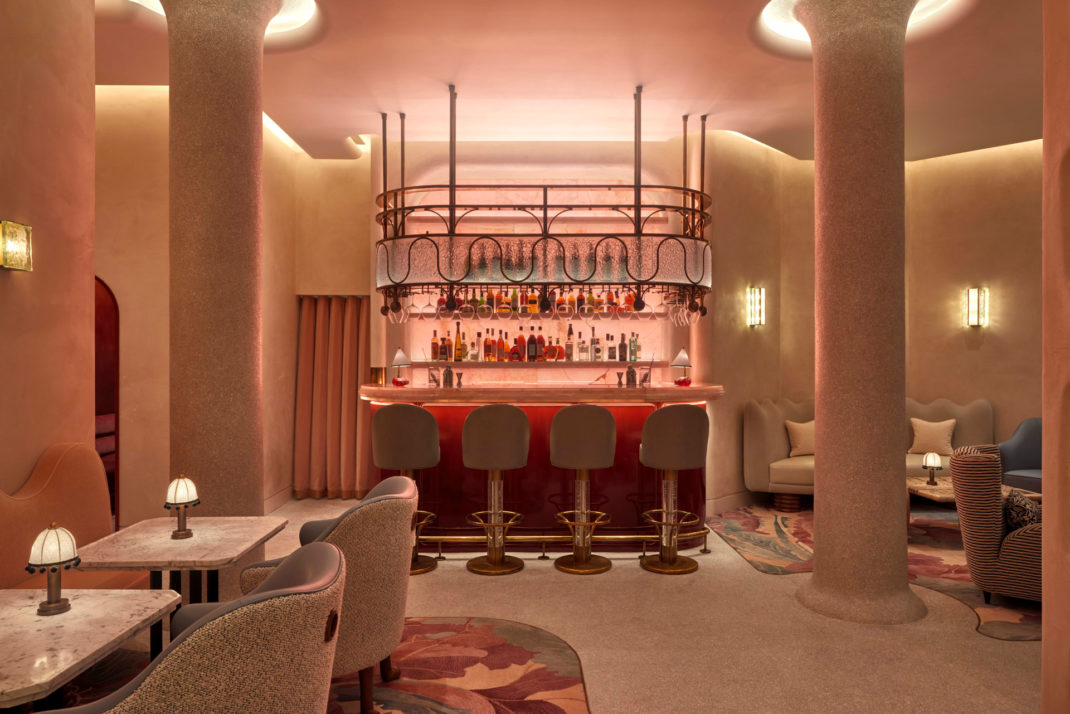 Located behind a velvet-curtained doorway leading from the Mayfair hotel's intimate Champagne Room, the brand-new bar's title reflects the art displayed within; most significantly, a series of compelling red works from a number of talented female artists.
Paddy McKillen, co-owner of Maybourne Hotel Group and curator of the collection, states that 'the vision of The Red Room has been in my mind for many years and each piece was bought specifically with this space in mind.'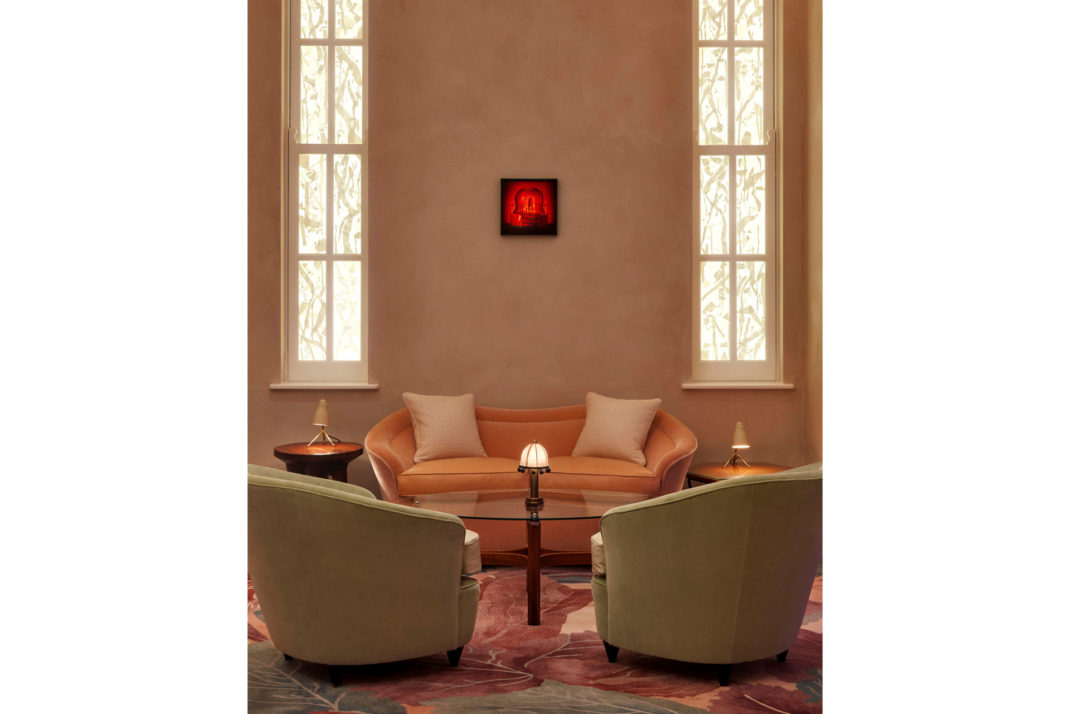 Hanging above the central marble fireplace is a standout artwork from French-American artist Louise Bourgeois titled I Am Rouge, a 'chance find' from McKillen. Also based within the collection is a red hologram from California-based photographer Trina McKillen and an oil painting by Vietnamese Ti-a Thuy Nguyen, bought at the 2018 Red Auction in Miami which supports the fight against AIDS.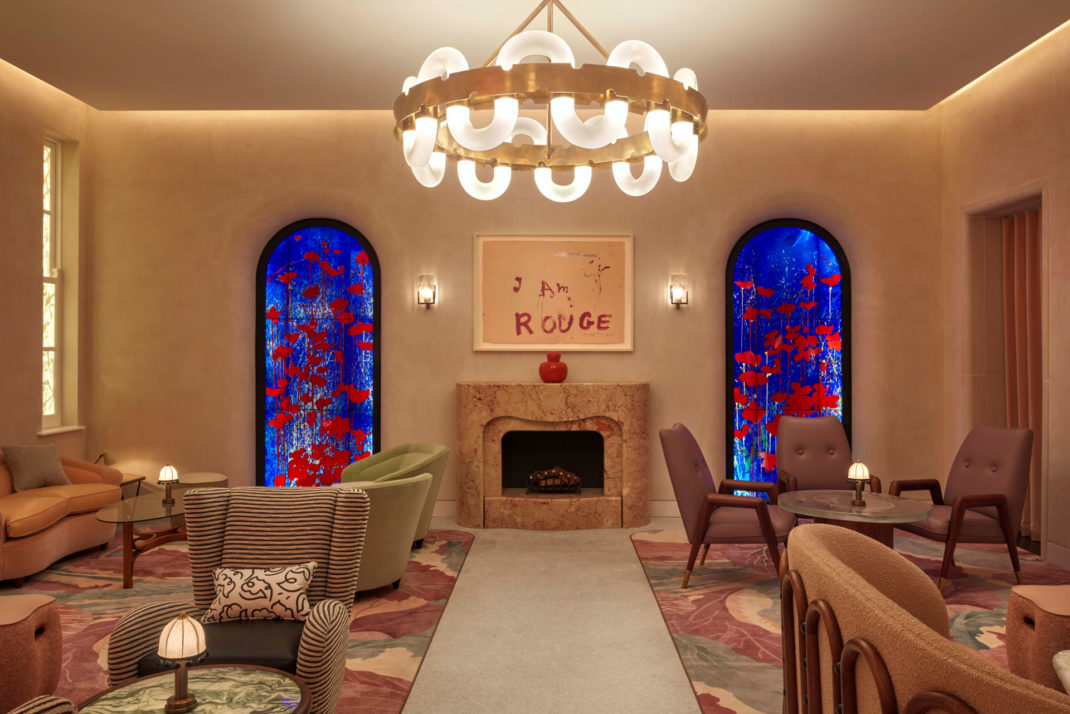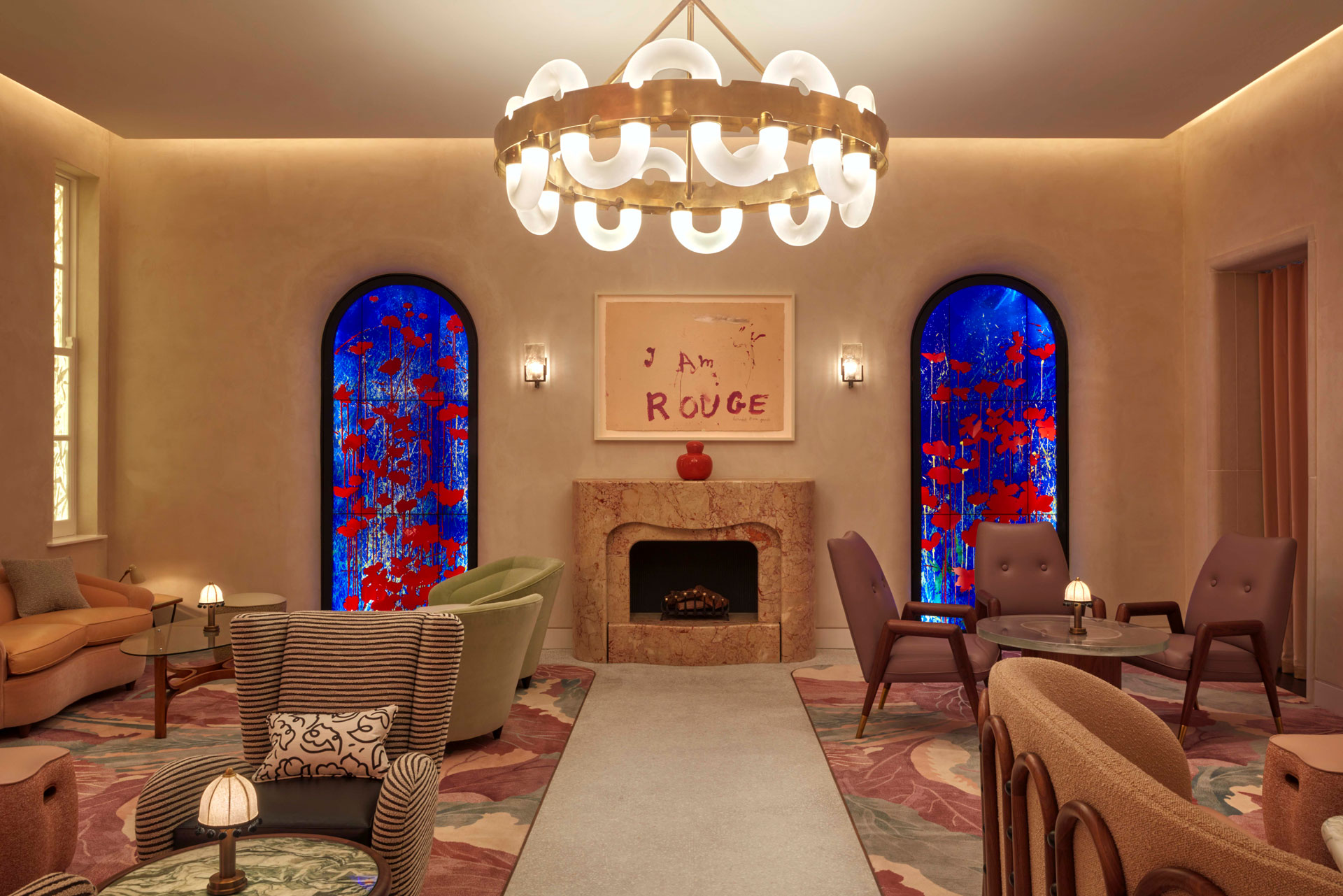 As for the interiors, the bar has been designed by award-winning Bryan O'Sullivan – also the mastermind behind The Painter's Room – to reflect that of an 'art collector's home'. Velvety creams, pinks and pearl blues ring throughout, enhancing the pink onyx bar. An Italian marble fireplace sits between two striking red and blue glass panels created by British artist Brian Clarke, the only male-designed artwork exhibited in The Red Room. From Murano glassware to small ceramics, a whole host of creative surprises await.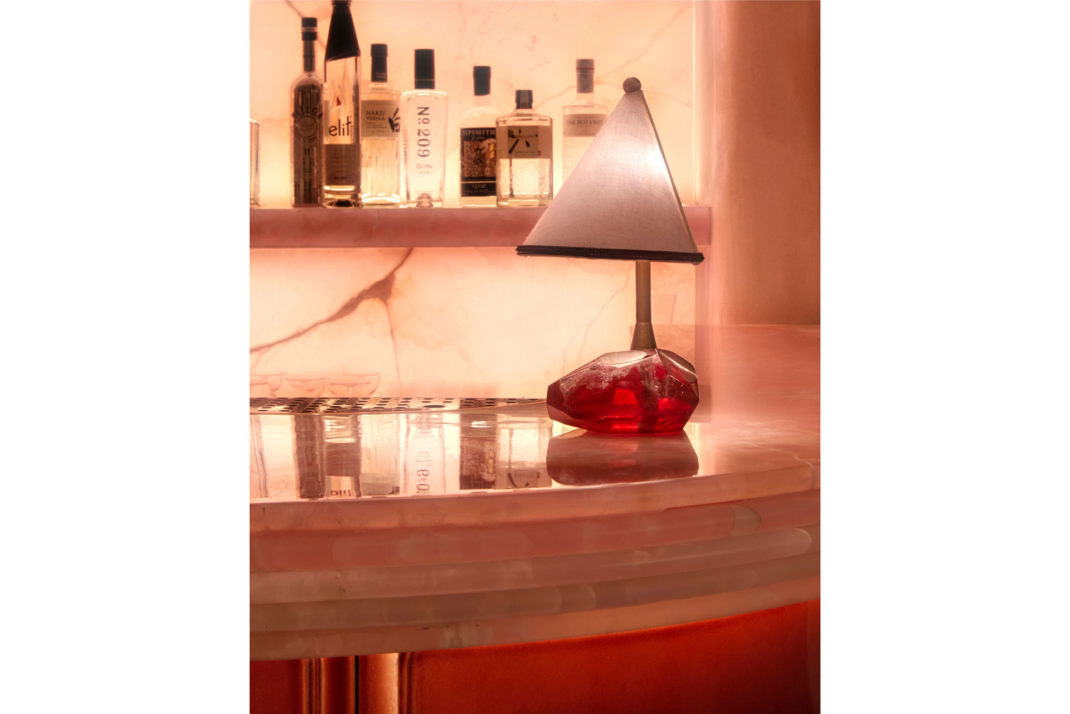 With wine at the forefront of the bar's menu, guests will get the chance to sample The Connaught's extensive selection – of which there are over 3000 different labels and over 30,000 bottles located within the hotel wine cellar. Cocktails are also on the menu, paying homage to the wine selection and changing seasonally with the wine list. Hungry? You'll want to pair your wine with the bar's assortment of charcuterie and small plates; think veal carpaccio, Gochuchang chicken oysters and kale tempura.
The Red Room opens 29 September 2021, 4pm-midnight, Wednesday to Saturday; the-connaught.co.uk
Channel 007 With These Martini Recipes / Idris Elba's Latest Venture? A King's Cross Wine Bar