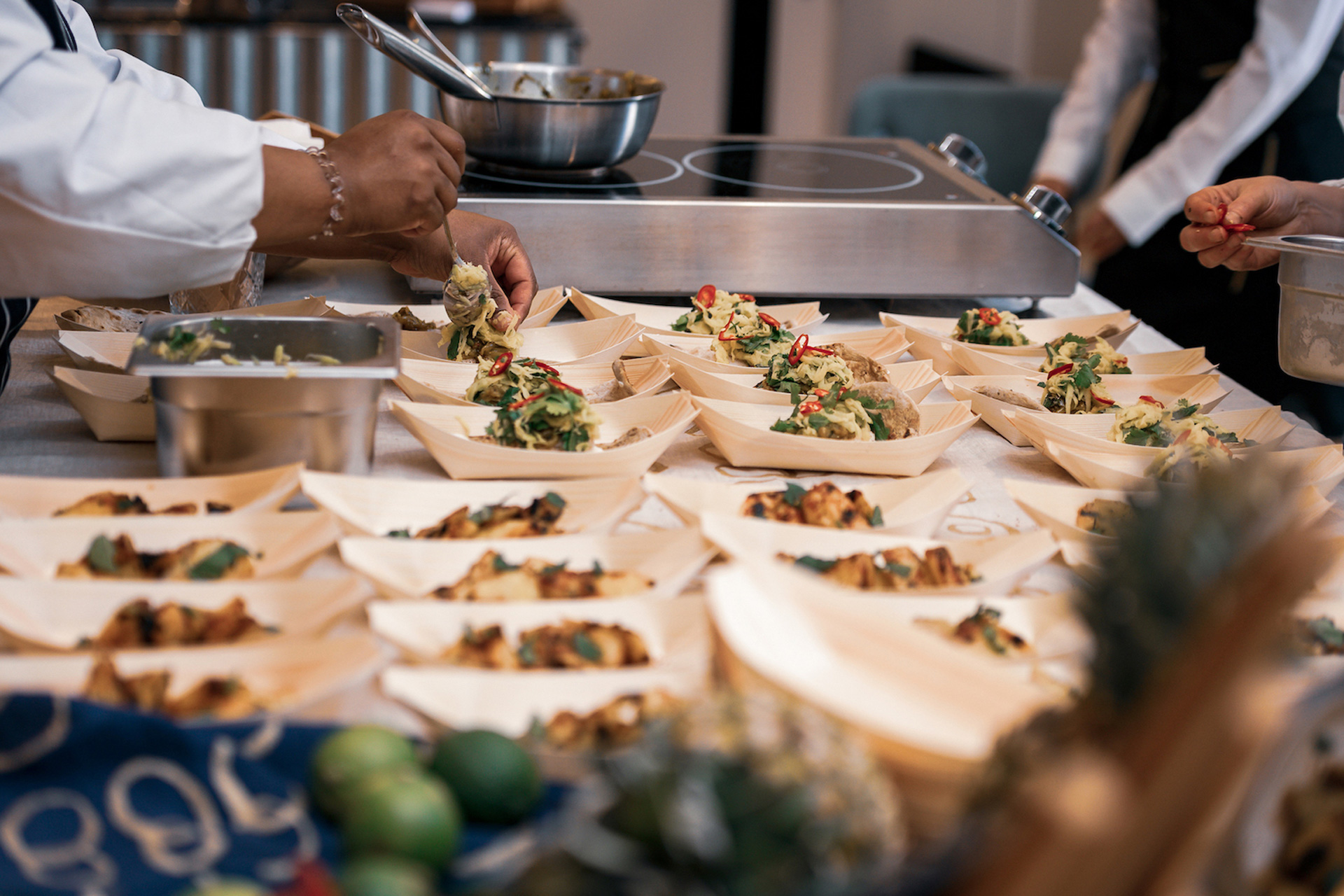 Refugee Week: The Great Street Feast Is Back
---
This charity event celebrates the healing power of food
Freedom from Torture's annual foodie event The Great Street Feast is back next month: an evening filled with food from around the world, topped off with entertainment. 
Refugee Week: The Great Street Feast Is Back
Held on 22 June at BAFTA Piccadilly, at the heart of the event is the healing power of food and cooking, featuring a line-up of London chefs who will be cooking alongside refugee chefs, including ambassador and Michelin star chef, Paul Merrett, BAFTA's Head Chef Anton Manganaro, Chaya Maya of Ottolenghi, Philip Juma of JUMA Kitchen, Cesar Garcia of Ibérica, and Cynthia Shanmugalingam of Rambutan in Borough Market.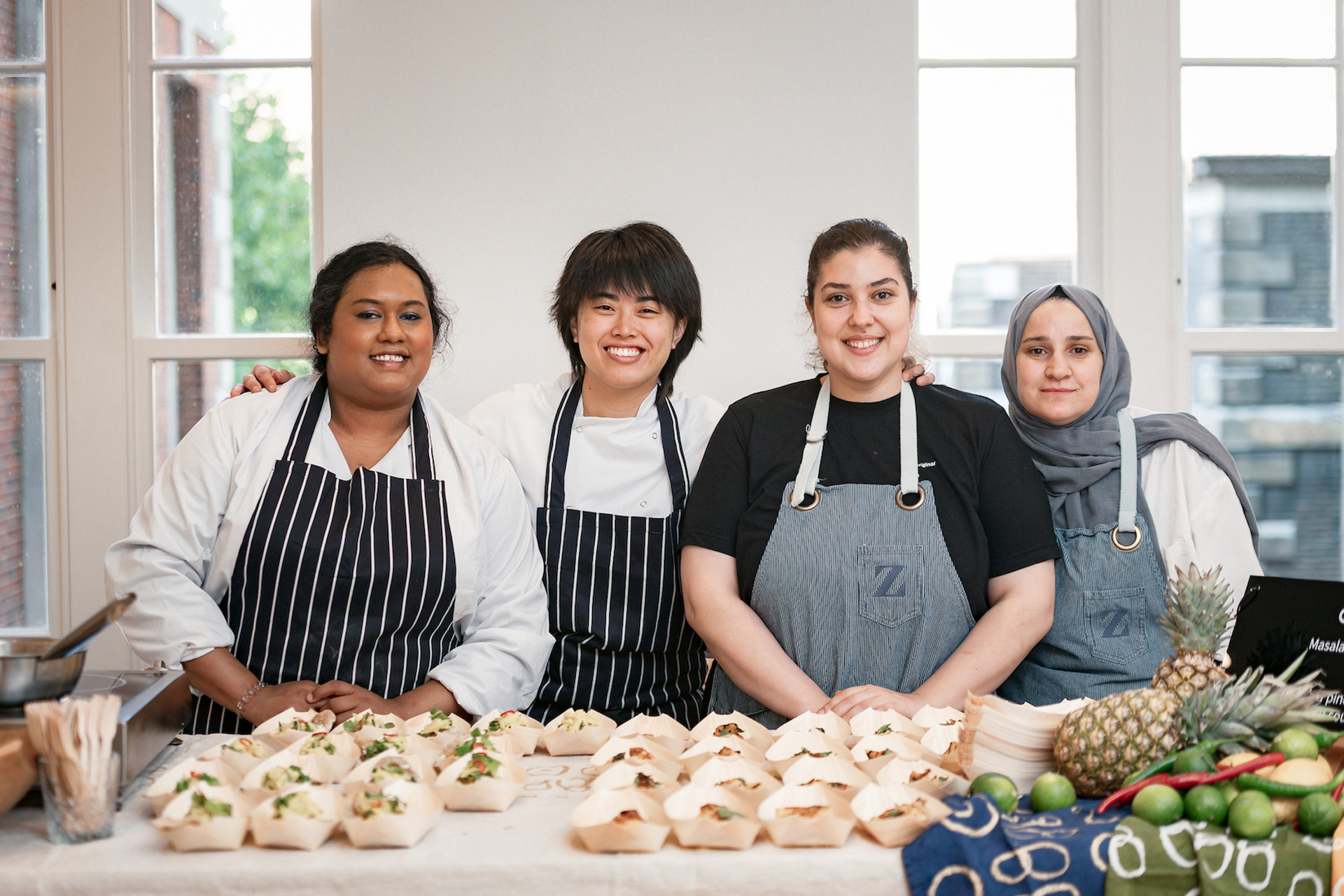 'I've been helping to run the Great Street Feast for many years now and it's been wonderful watching it grow,' said Merrett. 'I'm particularly excited to be cooking alongside Yogi at this year's event, who has come so far since fleeing his homeland and developed into a formidable chef. This event really captures what I love the most about cooking; people coming together to share food, tell stories and build communities.' 
He'll joined by chef Yogi, who after fleeing torture and persecution came to the UK, trained as a chef after receiving support from the charity, and is now a chef de partie at one of London's top hotels. 'When I came here as a refugee, I didn't even know how to make a cup of tea! My mum and wife, they were the ones who did the cooking, but now I am cooking. Now I'm a chef, I'm very proud.'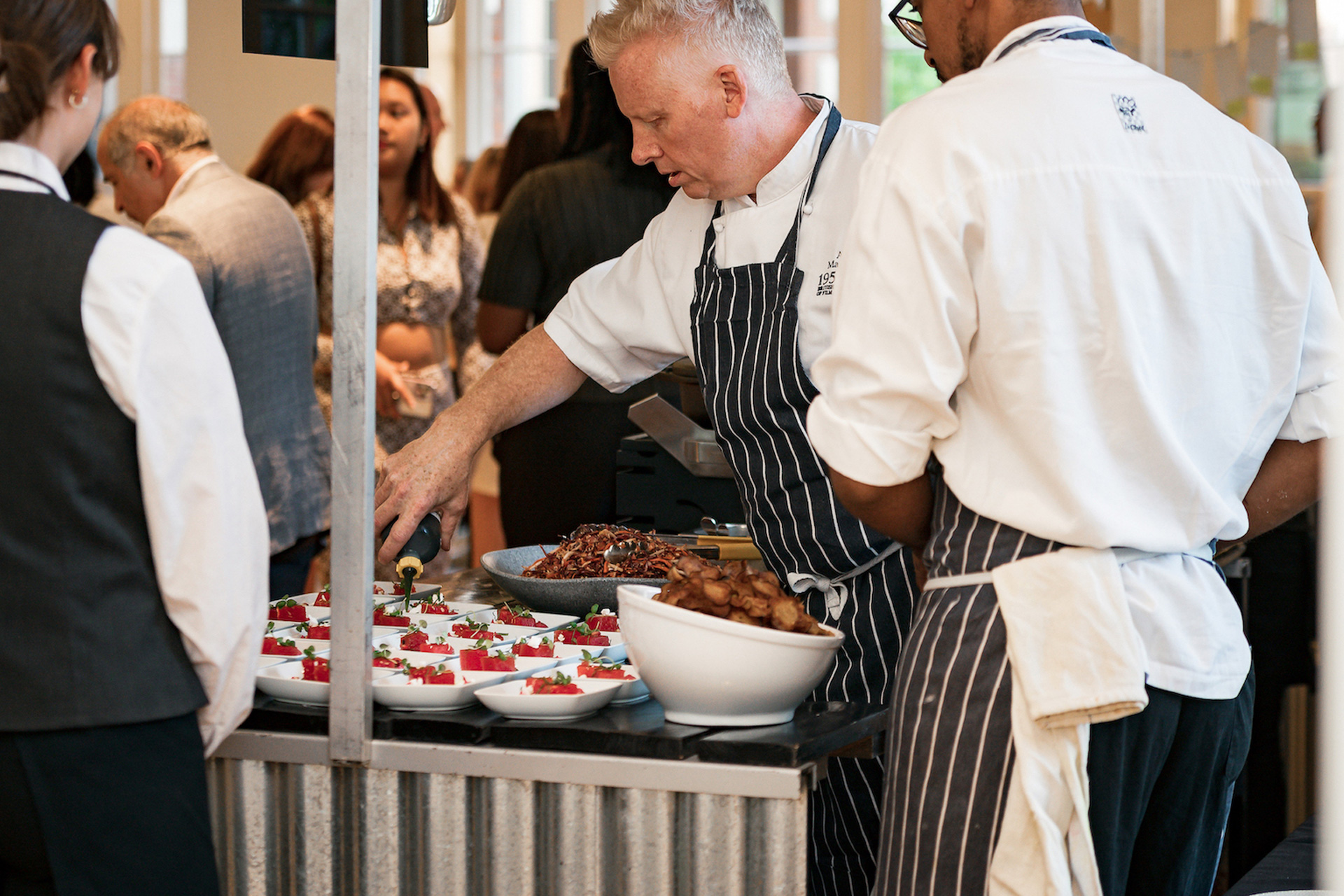 Not only will everyone be able to tuck into the food, but there will also be live entertainment from comedian and author Alexei Sayle, and an in-conversation segment featuring Joanna Lumley and broadcaster and charity patron John McCarthy, sharing their food stories from their travels. 
There will be other activity too, in the form of a silent auction, offering a chance to bid on rare experiences, including from a private Zoom call with Michael Palin, to exclusive tickets to the recording of QI (including a drink with Sandi Toksvig and guests in the green room), private dinner parties catered by top chefs, and dining experiences at Nessa, Rüya London, Parakeet, Gouqi, Bread Ahead and more. 
Also, be sure to check out the survivor shop, which will be run by refugee chef Nafa for a chance to pick up hand-decorated batik aprons, Nafa's famous curry powder, Sri Lankan pineapple chutney, and the 'Recipes from Home' cook book, featuring recipes from Sri Lankan survivors of torture.
Where?
BAFTA, 195 Piccadilly, St. James's, London W1J 9LN
When?
22 June 2023 
How?
Tickets are priced at £70pp and includes all food, specialist fine wines from Farr Vintners, and entertainment available at feast.freedomfromtorture.org