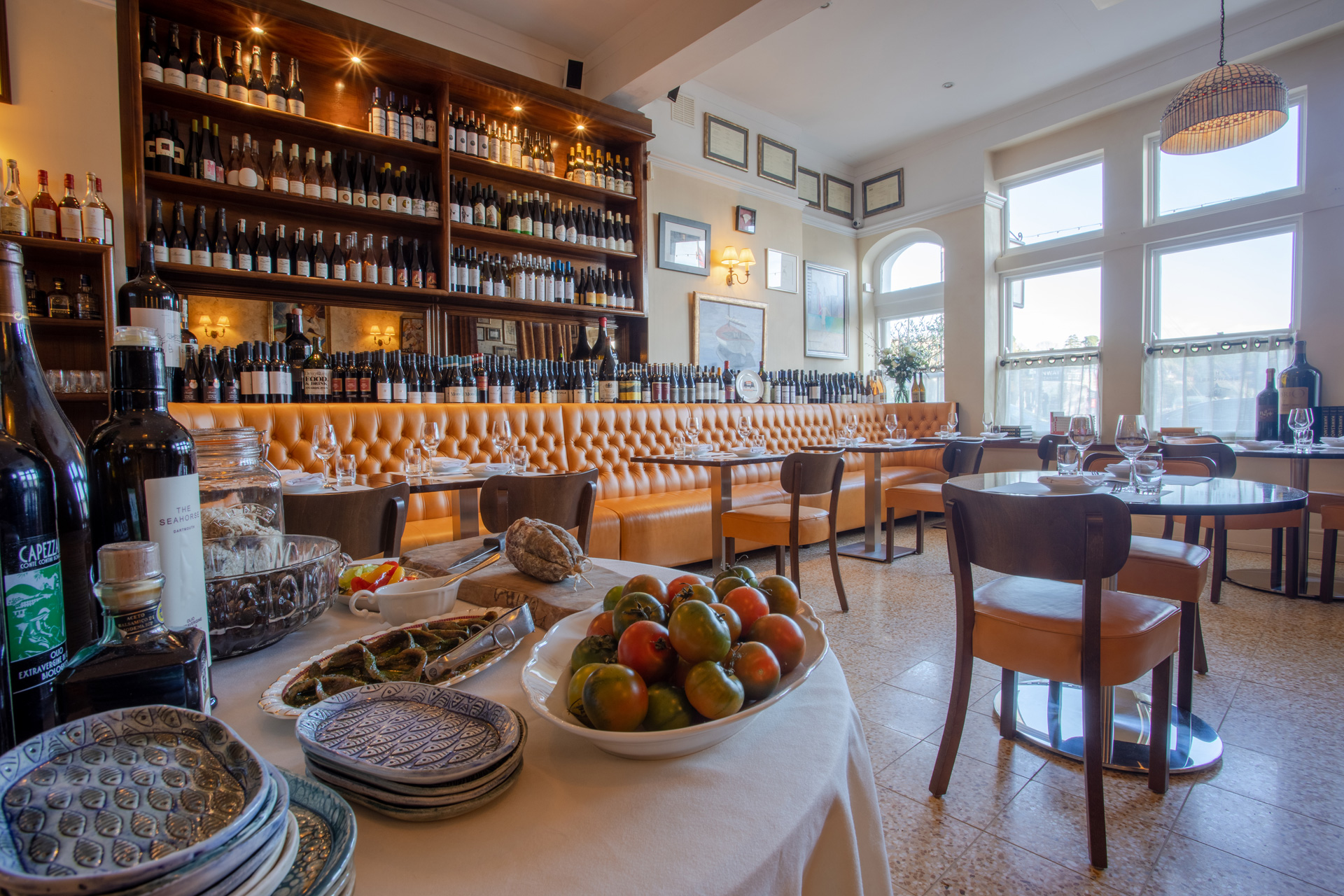 The Seahorse, Dartmouth: This Devon Favourite Remains At The Top Of Its Game
Fresh seafood and chic settings await at Mitch Tonks' Dartmouth hotspot
By Susan Springate | 2 months ago
Much-loved quayside restaurant The Seahorse, which has been a staple of Dartmouth's eating-out scene for the past 15 years, is the embodiment of chef and fisherman Mitch Tonks' passion for good food and warm hospitality.
Review: The Seahorse, Dartmouth
After years of strolling past and peering enviously in at the fortunate few, I finally made it to The Seahorse, Mitch Tonks' elegant bistro along the embankment in Dartmouth, that was once described by Tom Parker Bowles as possibly the best restaurant in Britain – and certainly his favourite.
That is praise indeed but well deserved. The Seahorse was recently placed at an incredible number 28 in the National Restaurant Awards' Best 100 UK restaurants for 2023 – the only Devon location to make it on to the list, despite having undergone a change of team in 2022. Opened in 2008 by chef, food writer and fisherman Mitch Tonks, it was handed down to Tonks' son Ben, who is head chef, last year, along with Ben's charming soon-to-be wife, Bronte Story, who is general manager, and Jake Bridgwood, now chef director.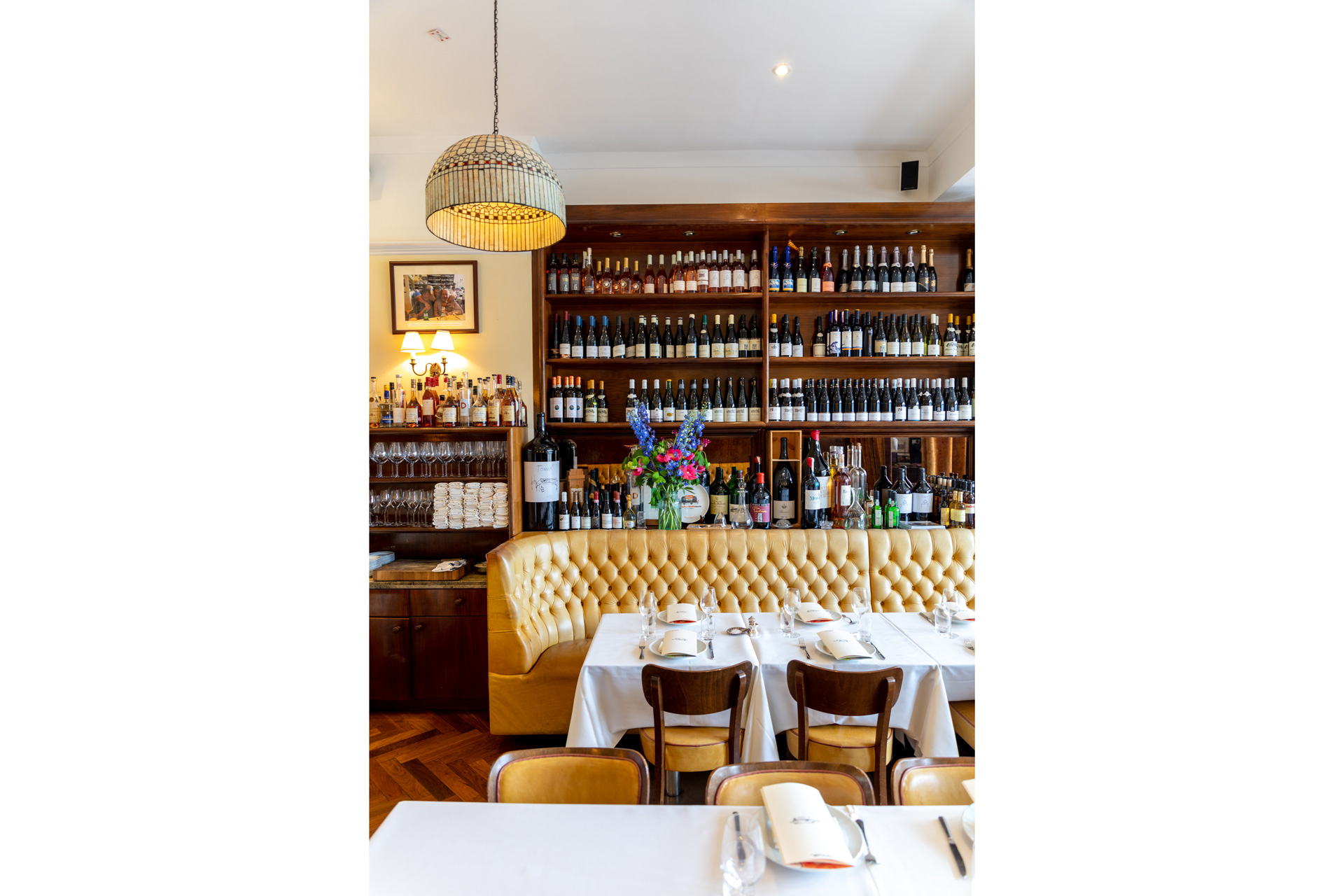 It certainly looks the part of an award-winning eatery, with its caramel-coloured soft leather banquettes and rows of wine bottles on wooden shelves glinting in the Devon sunshine. Lose yourself in former Dartmouth resident Bas Kennedy's vibrant paintings of bar and café society that adorn the walls and you are instantly transported to a Parisian brasserie. 
Do not be fooled, however. The food is inspired by a passion for Italian cuisine and a love of fresh fish, delivered twice a day from nearby Brixham fish market. 
The menu is a mouth-watering roll-call of the Devon coast's most delectable offerings: red mullet, sea bass, ray wing, lobster and turbot, the latter cooked 'al Cartoccio' which basically means baked in parchment paper. We plumped for the whole John Dory to share. Some say its name derives from the French 'jaune doré' meaning 'golden yellow' but it's not supposed to be the most attractive of fish. It looked pretty good to me though: presented whole, its skin blistered and blackened from a spell in the Josper charcoal oven, a speciality here at The Seahorse. It was whisked away to be fileted and drizzled with olive oil and lemon and served with sides of fennel gratin, courgette fritti and fried potatoes with garlic and parsley. I can't remember the last time I tasted such sweet delicate succulent fish, perfectly and simply cooked so that the flavours spoke for themselves.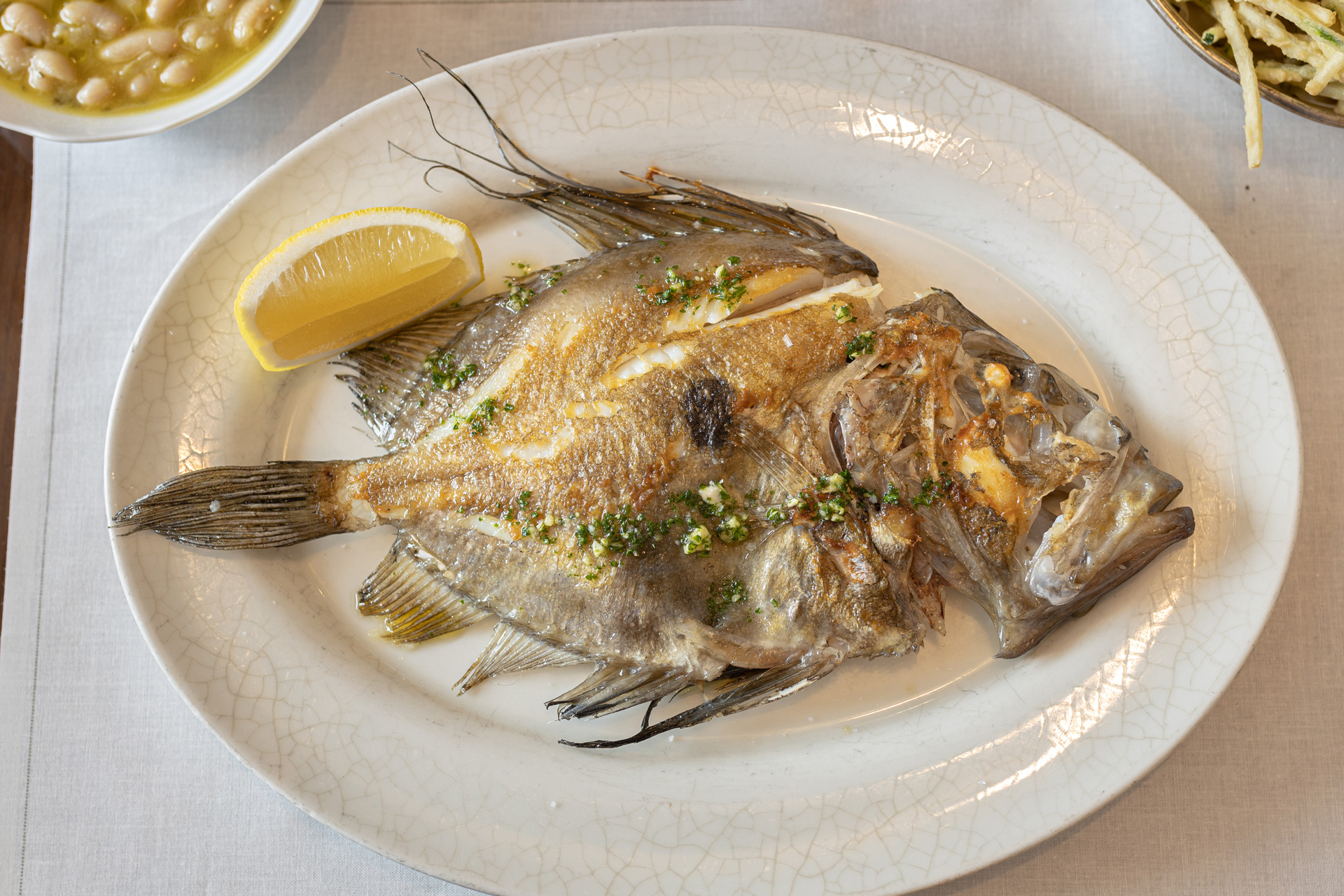 On reflection, we wished we had ordered different mains to experience a wider range of the menu, although our starters provided a good indication of the range and quality of the food on offer. Some tiny slices of focaccia with anchovy cream came first and then a Dartmouth crab salad with pickled cucumber, fennel and mayonnaise was perfectly balanced, light and refreshing. The Torbay scallops, roasted in the charcoal oven with garlic and white port were exquisite, not too overbearing on the garlic and sizzling in their shells with a crumb topping. One regular we spoke to in Joe's Bar, where you can enjoy an aperitif on your way through to your table, enthusiastically recommended them. No wonder he takes the ferry here from his home in Kingswear several times a week for lunch.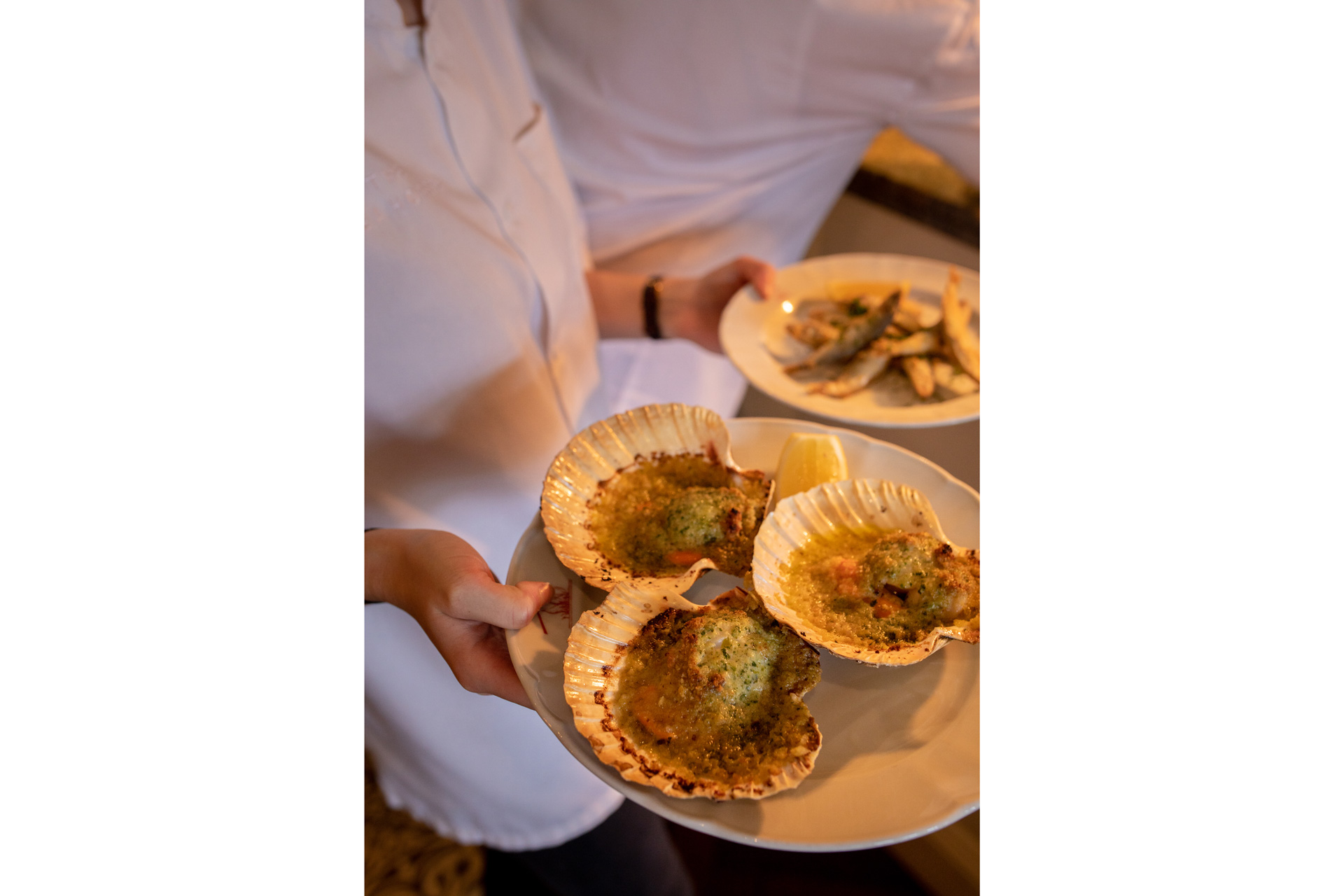 Wines by the glass were remarkably reasonably priced, at least for a Londoner, so I had two, a well-balanced Bourgogne aligoté and a glass of Tonnix white, a wine made by Mitch Tonks and Mark Hix. 
Then dessert, an almond tart served with apricots and clotted cream and a baked choux bun filled with zabaglione cream and chocolate sauce. Our espressos, meanwhile, came with a trio of fruitilli, a bite-sized Venetian doughnut with fruit and pine nuts inside.
Bronte tells me they haven't changed the menu very much since the new team took over last year. 'People have been coming here for 15 years and they expect certain dishes,' she says. I should say so. Why change perfection?
Final Word:
Italian seafood cuisine meets Parisian bistro vibe. Delicious food, simply prepared to allow the freshness of these world class ingredients shine through, served in a warm and convivial atmosphere.
Book It:
From £175, seahorserestaurant.co.uk