The only thing more stressful than having a tiger visit for tea? Taking your own children out for afternoon tea (and hoping they don't behave like tigers). But combine the two for The Savoy's first tailor-made children's afternoon tea inspired by Judith Kerr's classic The Tiger Who Came to Tea, and you might just have the perfect treat.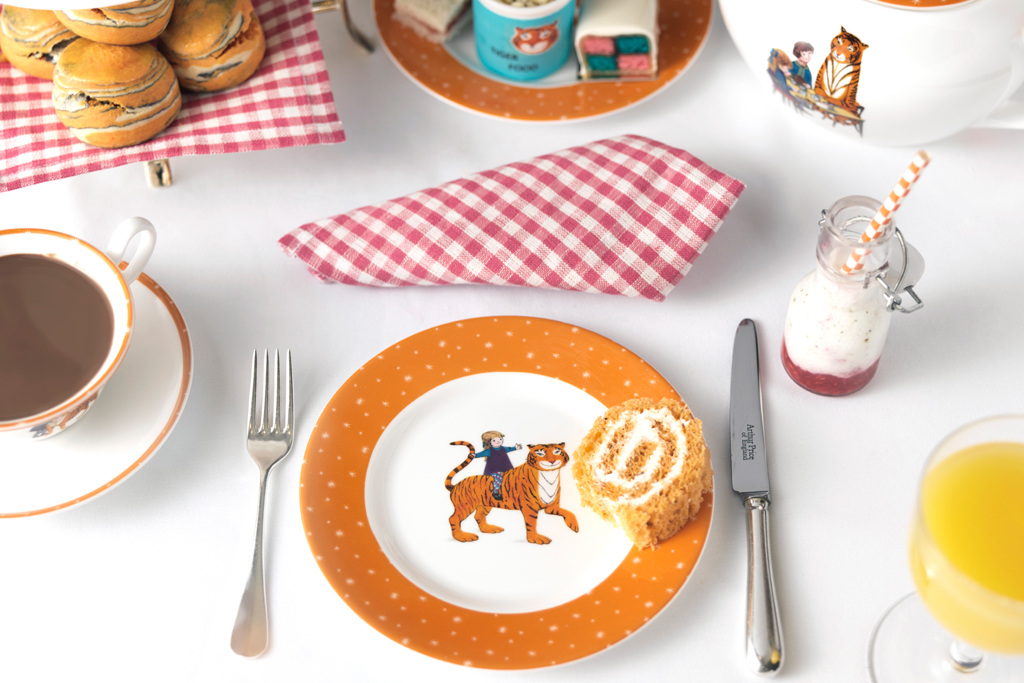 The Tiger Who Came to Tea Afternoon Tea at The Savoy
"Excuse me, but I'm very hungry. Do you think I could have tea with you?"
For the first time in its 129-year history, The Savoy is offering its very first children's Afternoon Tea, inspired by The Tiger Who Came to Tea, written and illustrated by beloved author Judith Kerr and published by HarperCollins Children's Books.
The Tiger Who Came to Tea at The Savoy is part of the 50th Anniversary Celebrations of Kerr's treasured classic and coincides with The Savoy's literary programme.
The Best Afternoon Teas in London
Expect all the classics that Sophie and her mummy shared with their unexpected visitor in the classic tale, including sandwiches (such as peanut butter and jam bites), tiger scones, Battenberg cake the colour of Sophie's tights, tiger striped hot chocolate, and orange juice, if you get there before the tiger.
There will even be a handmade marzipan tiger to watch over proceedings (until he's eaten). The tea will be served on bespoke chinaware also inspired by the story and available to buy from Savoy Tea.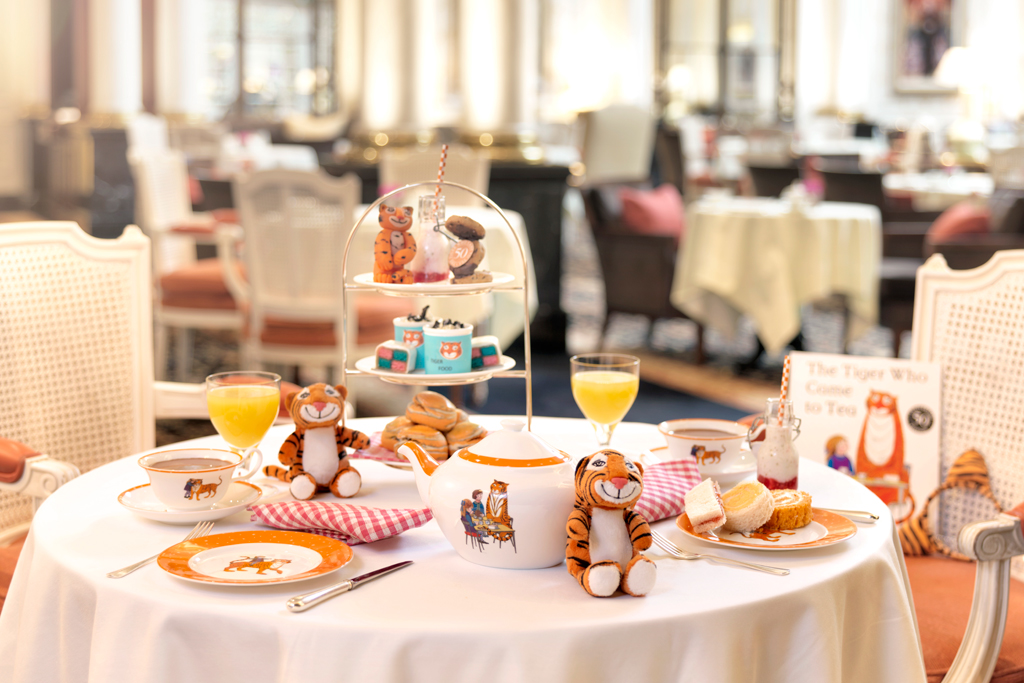 How?
The Tiger Who Came to Tea at The Savoy will be priced from £40 per child aged from five to 12 years old. The Savoy's special edition The Tiger Who Came to Tea at The Savoy menu will be available for children at the first two sittings of Afternoon Tea in the Thames Foyer from Monday to Friday as of Monday 8th October 2018.
Traditional Afternoon Tea, Champagne Afternoon Tea and High Tea will also continue to be available. Just don't order a pint. (Everyone knows the Tiger drank all Daddy's beer.) fairmont.com
---