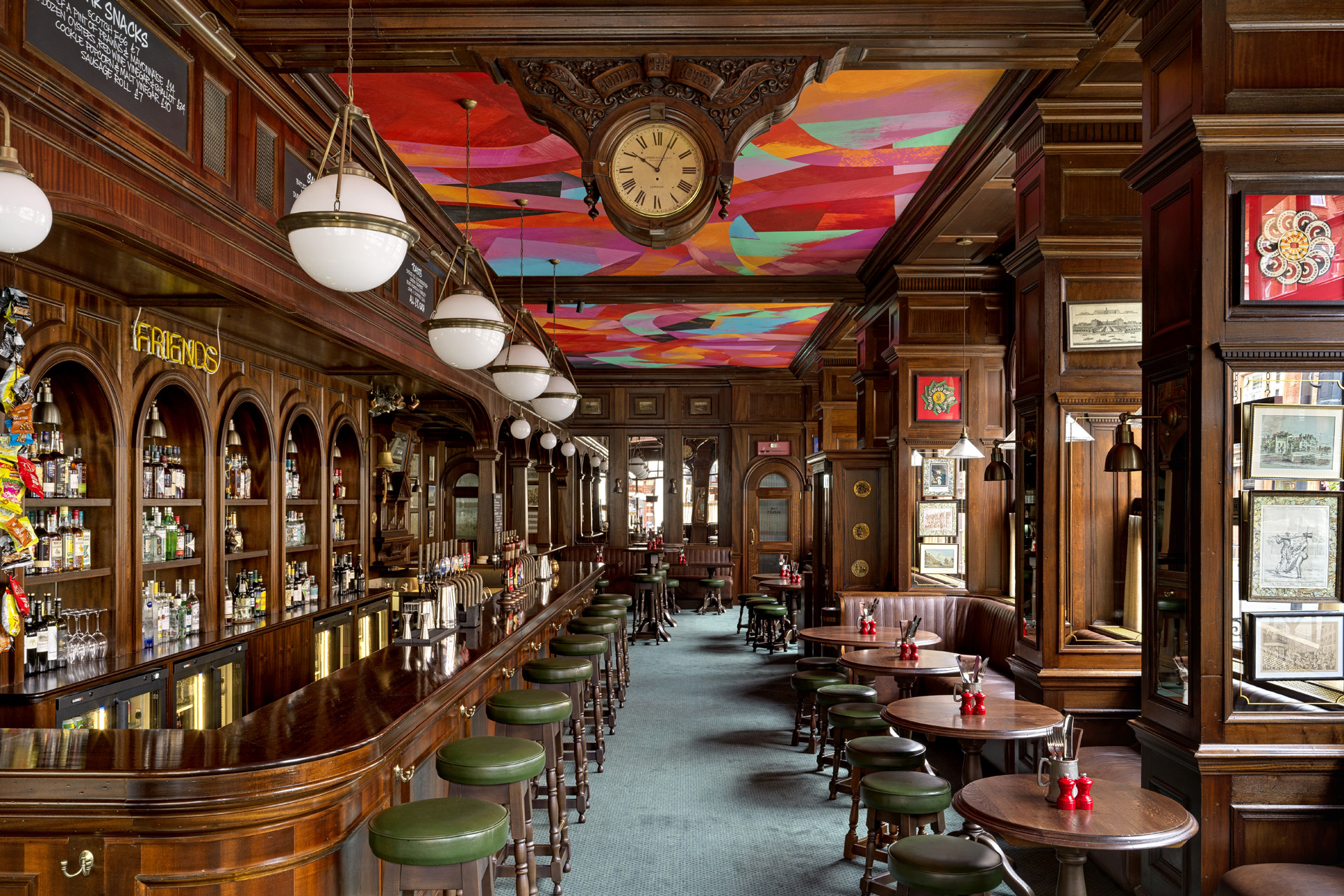 What Is The Green Pub Guide?
The list of eco-conscious pubs is back for its second edition
How eco-friendly is your local? The Green Pub Guide is here to help you find out. Introduced in 2022, the guide lists the pubs which are doing well when it comes to reducing their environmental impact. It has just been renewed for a second year, with 73 British pubs and bars highlighted for their green initiatives.
What Is The Green Pub Guide?
Interest around conscious pubs has never been greater, particularly within younger generations. According to the guide, almost half of Gen Z and millennials would be more likely to visit a pub if it was eco-friendly – yet 30 percent of people polled said they felt overwhelmed by conflicting advice on what constitutes the ever-ambiguous term 'sustainable'.
Launched in collaboration with Heineken, the Green Pub Guide aims to simplify the process, hoping to 'inspire locals or people away on a break to visit the nearest pub placing great value on adopting sustainable measures.' 
What Does The Judging Process Involve?
Pubs across the country were invited to share their eco-credentials and upcoming plans (alongside evidence of initiatives), which were then judged in a process overseen by Heineken SmartDispense® and UKHospitality, a trade association for hospitality. 
Judging criteria is spread across seven categories, which are:
Sustainable sourcing of food and drink

Reducing energy consumption and green energy use

Reducing food waste

Reducing other waste (e.g. packaging)

Education of staff and customers

Implementation of systems to enhance sustainability measures

Supporting information (e.g. recycled/upcycled furniture, community initiatives)
A pub is then given a score for each section out of five, with five being the highest and one defined as 'poor/no practice or initiatives). This year, judges were especially impressed with initiatives such as installing solar panels, in-house food waste composting systems, and reduction of water and CO2 wastage.
View this post on Instagram
Which Pubs Feature In The 2023 Guide?
A total of 73 venues across the country feature in this year's guide. London pubs on the list include The Holland in Kensington, which serves food from regenerative farms, and The Audley Public House, which was praised for its restored interiors, and food and drink recycling practices. The Queen's Head in Pinner also features, with initiatives including EV charging points, LED lighting and dedicated cycle parking.
In the South West of England, names include The Boathouse in Falmouth, Cornwall, and Stroud Brewery in Gloucestershire. North East hotspot such as Pipe and Glass in East Yorkshire, and The Yard Micropub in Durham, also feature.
You can find the full list here.