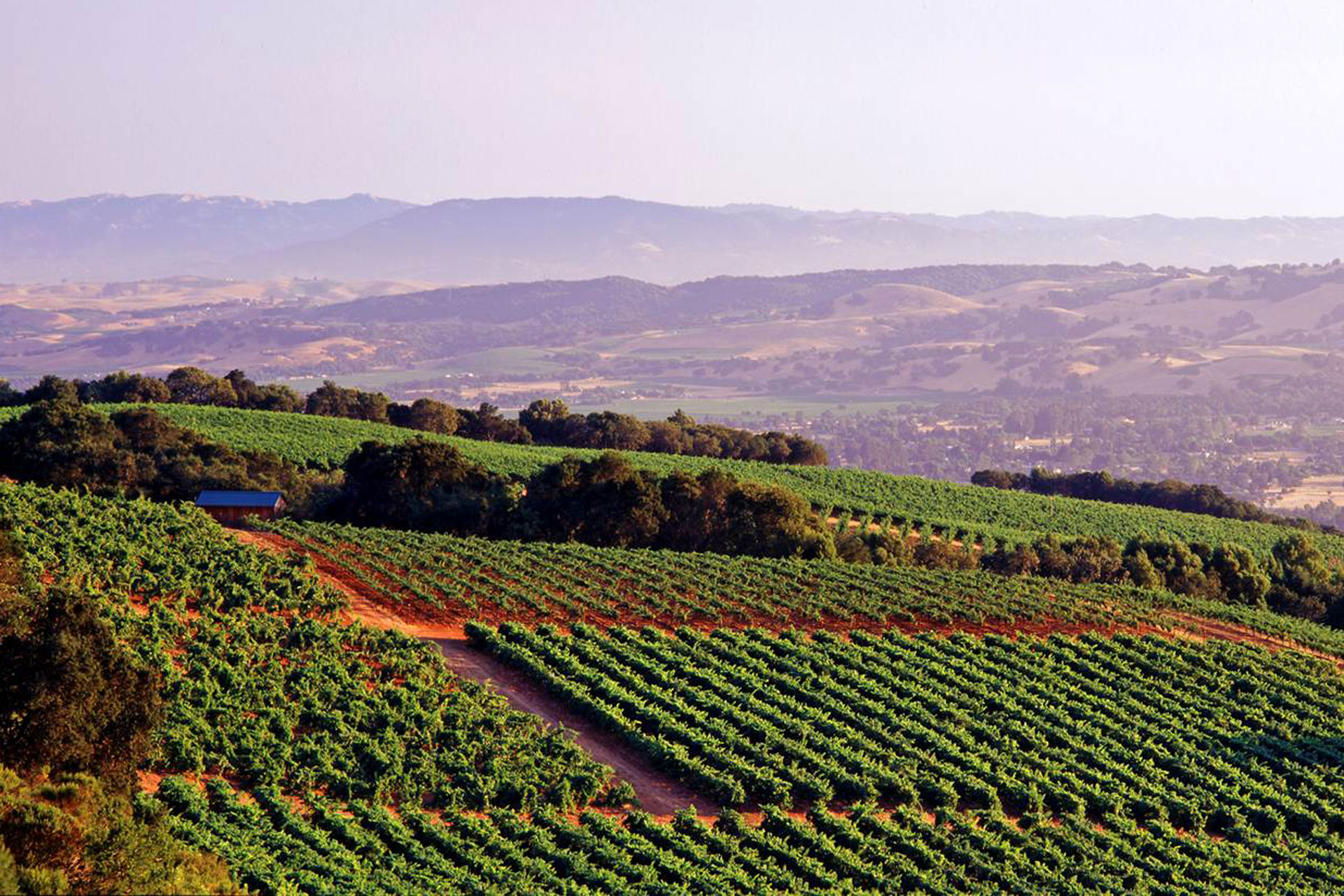 What To Look For In A Good Cabernet Sauvignon
---
Expert tips on the best red for the season
Tips on how to pick the perfect bottle of Cabernet Sauvignon, from a world-class winery
What To Look For In A Good Cabernet Sauvignon
Red wine season is upon us, and that means it's time for Cabernet Sauvignon. When it comes to choosing a decent full-bodied Cabernet Sauvignon the key is to look for good levels of acidity, tannin and intense flavour say the experts at Louis M Martin, a famous Napa winery that's been producing this wine since 1933. For all of those wanting to learn more, they've shared their insight when it comes to choosing a good Cabernet Sauvignon and they'll also be hosting masterclasses at The London Edition.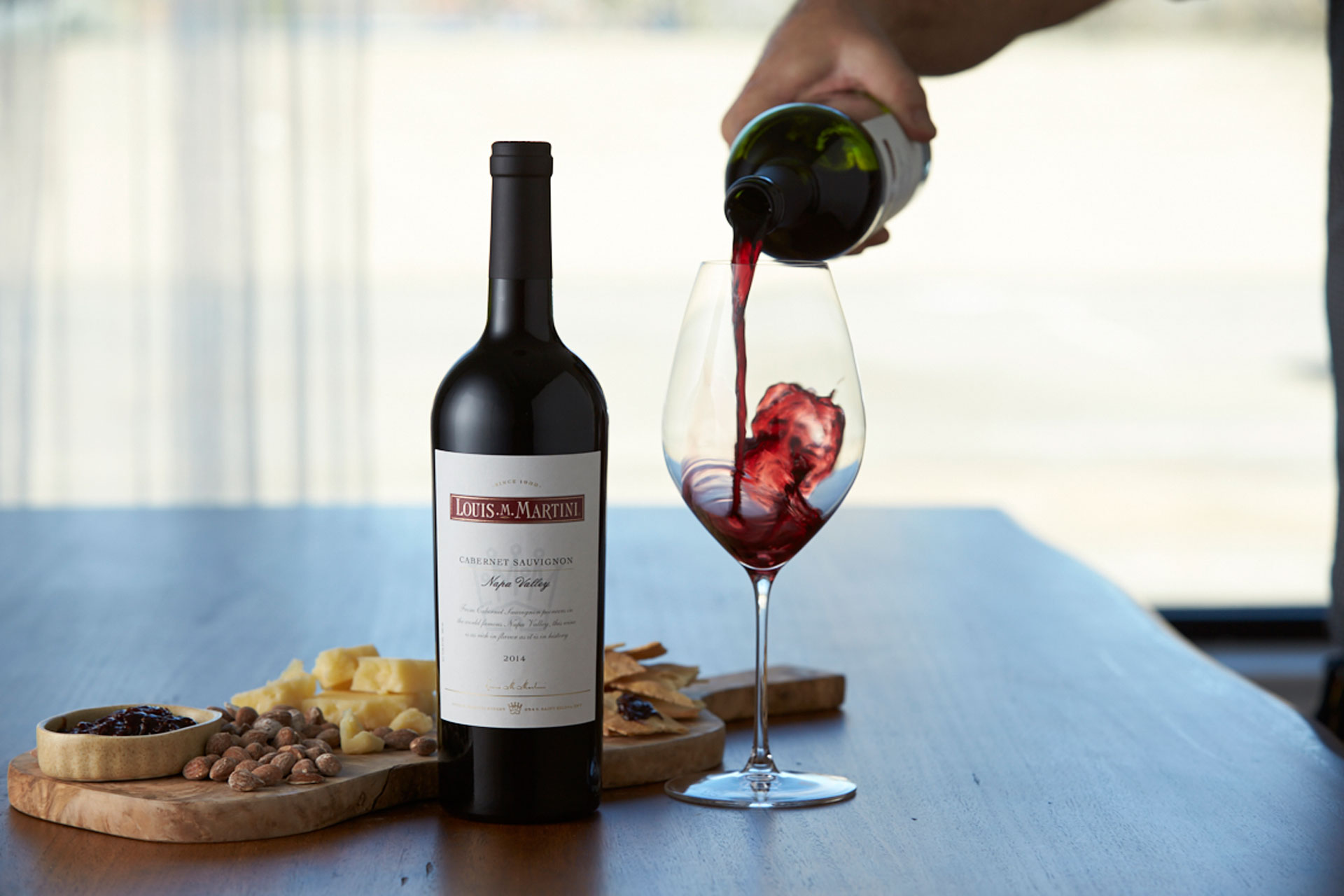 Location and AVAs
Source wines that come from highly regarded wine-producing areas, known as AVAs (American Viticultural Areas). Luxuriously smooth with an incredible depth of flavour, Cabernet Sauvignons from the AVAs of Napa Valley and Sonoma County are known for being of exceptional quality year after year. Wine enthusiasts love to share a glass – or bottle – of wine from these special regions.
Mountain fruit
Look for Cabernets which come from mountain fruit as this creates big and boldly structured wines. Steeper slopes equal lower yields and smaller berries, with a thicker skin to juice ratio, resulting in wines with higher concentration of colour, flavour, acids, and tannin. Mountain sites also gain more sunshine resulting in wine with greater fruit intensity, ripeness and body, more colour and tannins.
Heritage
The winery and its people are stewards of the land and will ensure its protection and production of quality wine for years to come so it is important to look for wines that have a strong heritage and roots in their area.
Winemaking
Look for a winery that focuses on the art of winemaking, with dedicated and renowned winemakers.
Over 90 years, LMM has had only four winemakers. This continuity allows the winery to focus on craftsmanship of the highest quality and creating wines that will stand the test of time. Our current winemaker Michael Eddy continues this legacy of superior craftmanship in the cellar. 
Oak/barrels
Many winemakers will tell you that the most critical component in crafting wine comes from the grapevine's terroir and the work done in the vineyard. However, after the fruit comes into the winery, several crucial decisions are made to preserve and enhance the wine's quality including expert barrel use and ageing. This is where experience and artistic expression come into play.
Barrels add complexity and are considered the spice drawer of a winemaker's toolbox. At Louis M. Martini Winery, we use French and American oak exclusively.  Our Napa Valley Cabernet Sauvignon uses both French and American oak barrels for 18 months of aging.  Different vineyard lots are fermented and kept separate, each treated individually depending on their characteristics. We closely monitor each barrel during the aging cycle, tasting from it at regular intervals. Then during the blending process, these individual lots are evaluated, and the final blend is assembled. Sometimes the wine can include a combination of hundreds of individual lots! It truly is an art form.
Cabernet specialism
Look for wineries that specialise in producing single varietal wine from this grape. Since 1933, Louis M. Martini has made Cabernet Sauvignon the focus of its portfolio, searching for the best grapes and using innovative winemaking techniques. Our flagship Napa Valley Cabernet Sauvignon is a signature representation of the appellation's preeminent varietal. Mountain and benchland vineyards deliver a layered wine with structure, fruit intensity and finesse.
Style
Cabernet Sauvignon comes in many different expressions, there's one to suit your mood, palate and food pairing so keep that in mind when deciding. 
Ageing potential
Cabernet Sauvignon is a grape that produces many age-worthy wines that taste better as they mature. Look for wines with good levels of acidity, tannin and intense flavour. With careful bottle ageing, it can develop delicious tertiary notes of spice, tobacco, herbs, earth and leather. The complexity of aged wine is a wonderful experience.
Where?
Berners Tavern at The London EDITION, 10 Berners Street, W1T 3NP
When?
18 October & 15 November – Louis M Martini Masterclass
25 October – Taste of California 
How?
Book via [email protected] or 44 (0)20 7908 7979
Featured Image: Monte Rosso from Rattlesnake Ridge