Restaurant Of The Week: Wildflower, Camden
---
With a menu based on seasonal, sustainable ingredients - meet the restaurant bringing fine dining to Camden
Sofia Tindall reviews new Camden restaurant Wildflower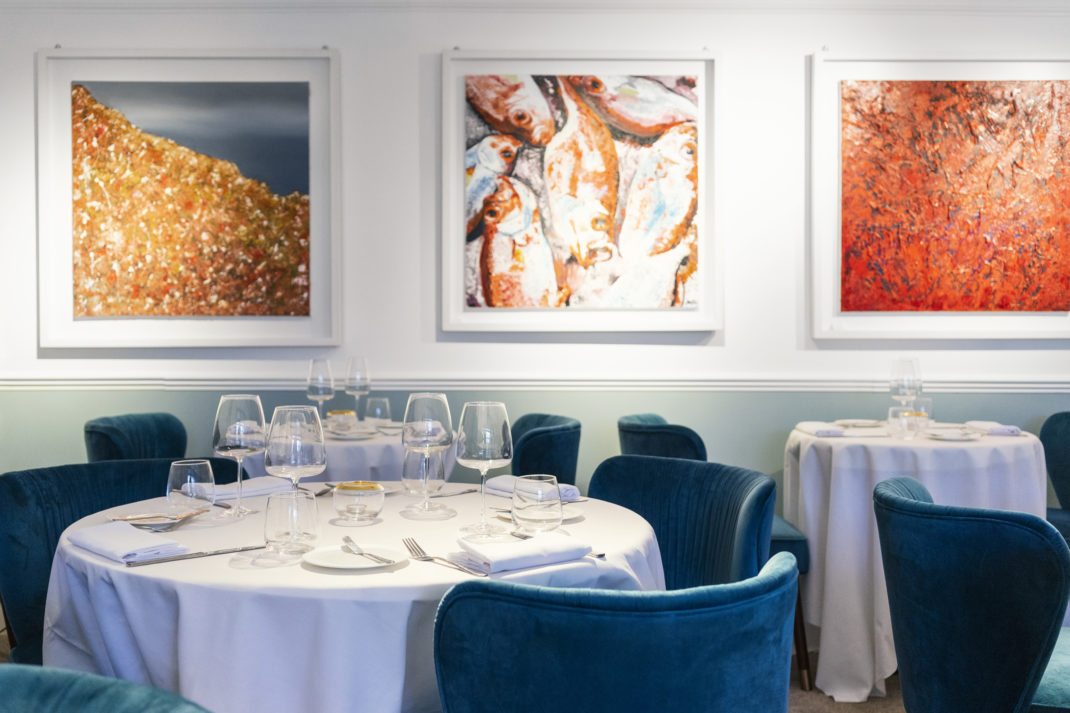 Review: Wildflower
Whoever said fine dining would never come to Camden (and yes, two years ago this would have been me) clearly hasn't paid it a visit recently. Whilst still not quite up there with Peckham and Clerkenwell in the stakes of low-lit gastro spots serving smoked celeriac in forests of edible flowers, nettle foam and gherkin ketchups, and that you have to pass through a speakeasy kebab shop and three sinister parking lots to get to: much has changed in London's rock 'n' roll capital.
Come to steal the Stables food market's crown – one of the only places in London where you'll find a cereal café a stone's throw from England's grimiest boozer – is Wildflower: a tranquil, glass-fronted studio nestled at the back of eco-friendly zero-plastic Buck Street market. The first solo venture of Irish chef, author and broadcaster Adrian Martin: sustainability and seasonality are its linchpin, with an emphasis on ingredients that can be foraged, fished or grown. Billed as an 'intimate dining' experience, the 10-table setting (temporarily reduced to meet social distancing measures) evokes Wildflower's Irish origins – cool spotlights bathe tables in light, with a soothing colour scheme of plush pearly-grey carpet, oceanic blues, and maritime teals as a lull of eighties rock plays in the background. At £110 for a ten-course tasting menu with a wine pairing, the price tag certainly says 'fine dining,' so how does the food fare?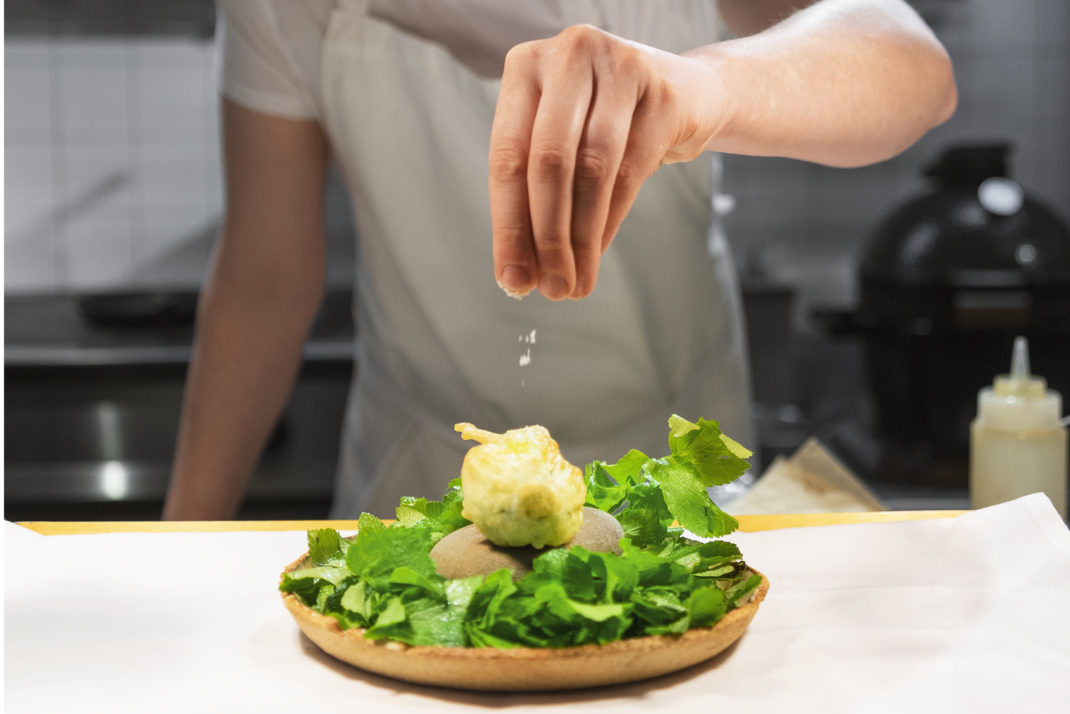 Like the interior design, the presentation of dishes weaves in entertaining visual references to the sea: a circlet of salted buttermilk arrives on a fan of a seashell, sparse fronds of greenery drape like seaweed over flat speckled stone plates and delicately-battered light bites arrive on sandy-coloured beds of grain. First to arrive of the ten courses are oysters and portobello mushroom rolls encased in crisp folds of pastry, with three artistic dots of balsamic. One of the real joys of the menu is that you don't have to miss out if you're a vegetarian or vegan: an entirely vegan tasting menu option is built with just as much care and creativity as the main offering. Earthy and delicate, the mushroom rolls provide much-needed crunch and substance before the more experimental dishes come along. To follow are beefy, fragrant tomatoes with yarrow in a rich tomato dressing which is perfectly paired with a citrusy sauvignon blanc. I'm enjoying the sauvignon blanc so much – in fact – that I'm mildly concerned that by the time the third course arrives I'm going to be unable to stand (NB: do not make the rookie error of drinking too much early on in a tasting menu: it's a lengthy procedure).
Luckily the next course of tangy petals of kohlrabi – for me, the vegetarian – and scallops, for my boyfriend, hits the spot, demonstrating the spice, range and variety of British ingredients. As the tasting menu really gets into its stride, it's Martin's passion for homegrown seasonal produce that really shines through: the flavour combinations are a perfect balancing act knitting together fresh and earthy flavours to underpin or enhance more unusual ingredients that you possibly never realised you could enjoy. Salt-baked celeriac, for example: a relatively pedestrian root vegetable, which is given a new lease of life in the combination with hen of the woods, a polypore mushroom with a meaty texture and an oaky, woody flavour that's paired with a tannin-heavy pinot noir.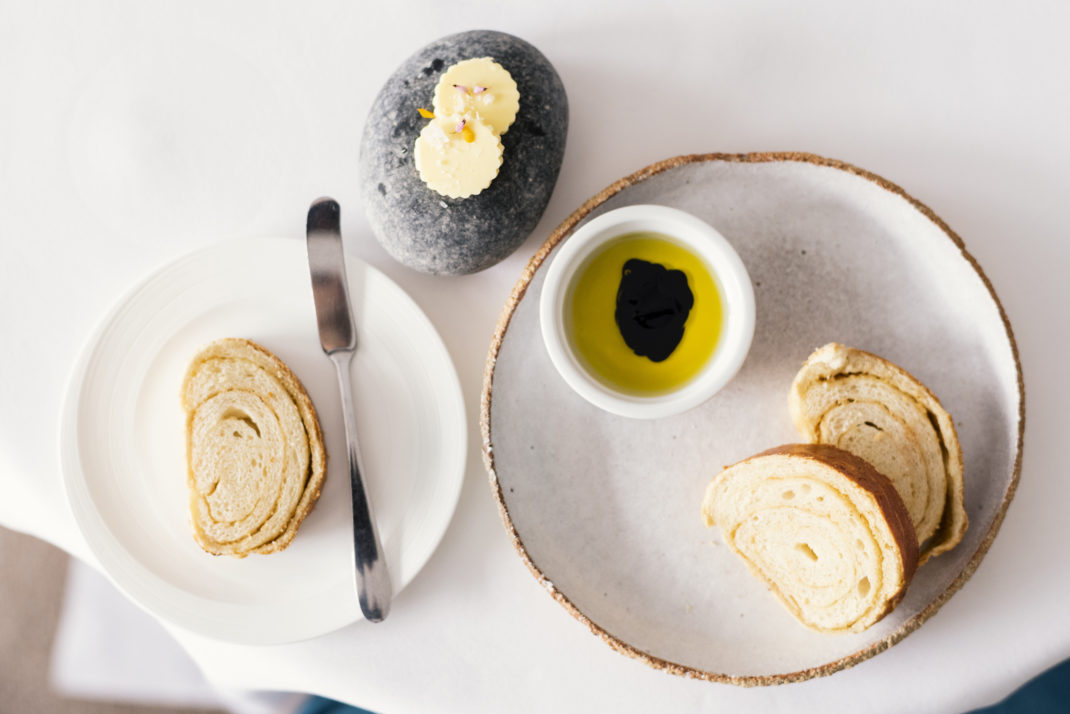 To finish, there's a dandelion ice cream – a far more delicate alternative to vanilla – and a brief chat about the effect of Covid-19 on the industry with one of the attentive waiters. As is to be expected, opening a restaurant shortly before the arrival of a pandemic (Wildflower opened its doors just seven days before lockdown) comes with its ups and downs, and the future of the hospitality business is more uncertain than ever as we reach the quieter autumn months, and the possibility of further restrictions on the sector looms.
But like so many London restaurants that have risen to the challenge, Wildflower is adapting admirably. Its private dining option is perfectly suited to an evening of wining and dining on the finest of foraged Irish cuisine with your closest six. And with more call than ever at the moment to support British-grown ingredients and independent businesses; I'd be willing to bet this Camden newcomer comes up roses.
From £110 for a 10-course tasting menu with wine pairing. wildflowerrestaurant.co.uk
READ MORE: