Top Tips for Pairing Wine and Cheese with Paxton & Whitfield
---
A cosy night in this summer calls for something special – think creamy cheeses and the most fragrant of wines. But where do we start when it comes to finding the best combo of food and drink? Felicity Carter asks Dan Bliss, Cheese Buyer for Paxton & Whitfield, to share her top tips for making the perfect wine and cheese pairing.
Cheese and Wine Tasting Spots in London
Top Tips for Pairing Wine and Cheese with Paxton & Whitfield of Jermyn Street
Paxton & Whitfield, the UK's oldest cheesemonger, has dealt in delicious artisanal cheeses for over 200 years. A favourite with cheese lovers, it's also received the royal seal of approval as it holds two royal warrants from the Prince of Wales and Queen Elizabeth II. With all this know-how and experience, its Cheese Buyer Dan Bliss shares her top tips on pairing wine and cheese.
'Pairing cheese and wine sometimes can appear to be a bit of a challenge but I've always thought that it is a lot of fun,' says Dan, 'There are a few basic does and don'ts and once you've mastered those then it's time to enjoy yourself. There is lots of advice available but I'd always suggest visiting a cheesemonger so that you can talk to them, have a little taste and then make your decision. Below I've listed some of my top do's and don'ts.'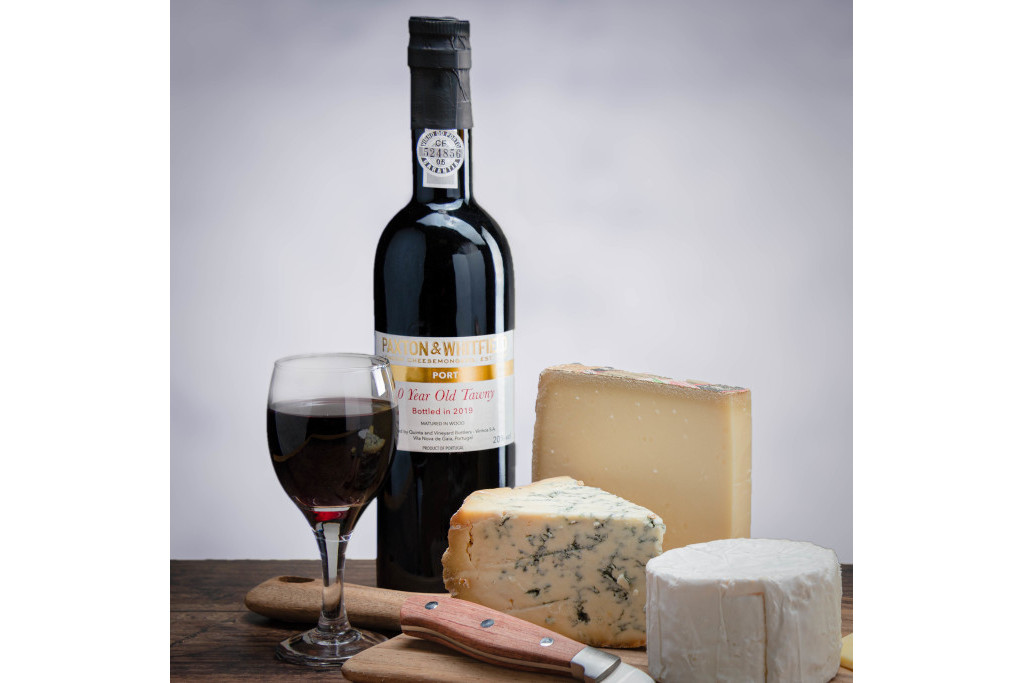 1. Don't immediately go for a red wine to pair with your cheese
There are a lot of great red wines but sometimes they don't make the best match. This is because the tannins in some red wines can over power the cheese. Whilst it may seem like the classic match it's not necessarily going to show your cheese off in the best light. Instead of red wine,  consider going for full bodied white wines, dessert wines, ciders or beers for a more harmonious pairing.
2. Consider where your cheese and wine are from
There is an old adage: 'what grows together goes together'. In France they use the word Terroirs when talking about wine production, this refers to the area where the wine is produced and the grapes are grown. This is an important factor in the flavour of the wine and it is the same with cheese. The time of year that the cattle are grazing and the pasture/feed they eat has an impact on the flavour of the milk they produce that is then used to make the cheese. You should think about this when matching a drink to go with your cheese. For example, Somerset artisan Cheddars go really well with locally produced craft Somerset ciders.
3. Do let your cheese and wine breathe
We often open a bottle of wine to let it 'breathe'. The oxidation that occurs when you do this allows the wine's flavours to develop a little. It's the same with artisan cheese. Cheese needs at least 30mins out of the fridge to warm up to room temp so that you let the flavours develop and the aromas release.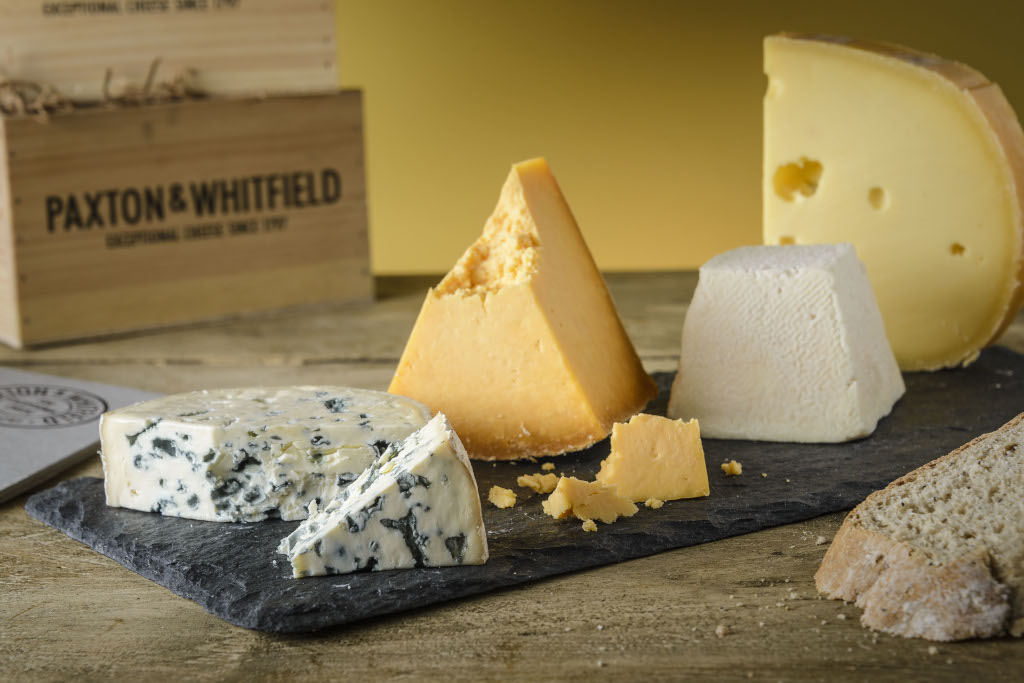 4. Don't ignore classic parings – Stilton and Port works for a reason
There are some classic cheese and wine matches. Port and Stilton is one of the most well-known. The sweetness of the fortified wine works really well with the saltiness of the blue. Other classic matches include Sauternes with Roquefort and Langres with Champagne.
5. Do experiment!
All pairings are personal preferences – there are some rules, as outlined above, but do have some fun. Cheese and wine is there to be enjoyed, so experiment and find out what works for you and what doesn't. For example, did you know that a good Parmesan and Champagne are a great match – especially if you add a drizzle of truffled honey to the Parmesan!
HOW?
Visit the Paxton & Whitfield store on 93 Jermyn St or order as many cheeses as you like on paxtonandwhitfield.co.uk
London's Best Cheese Shops / The Expert's Guide to English Wine