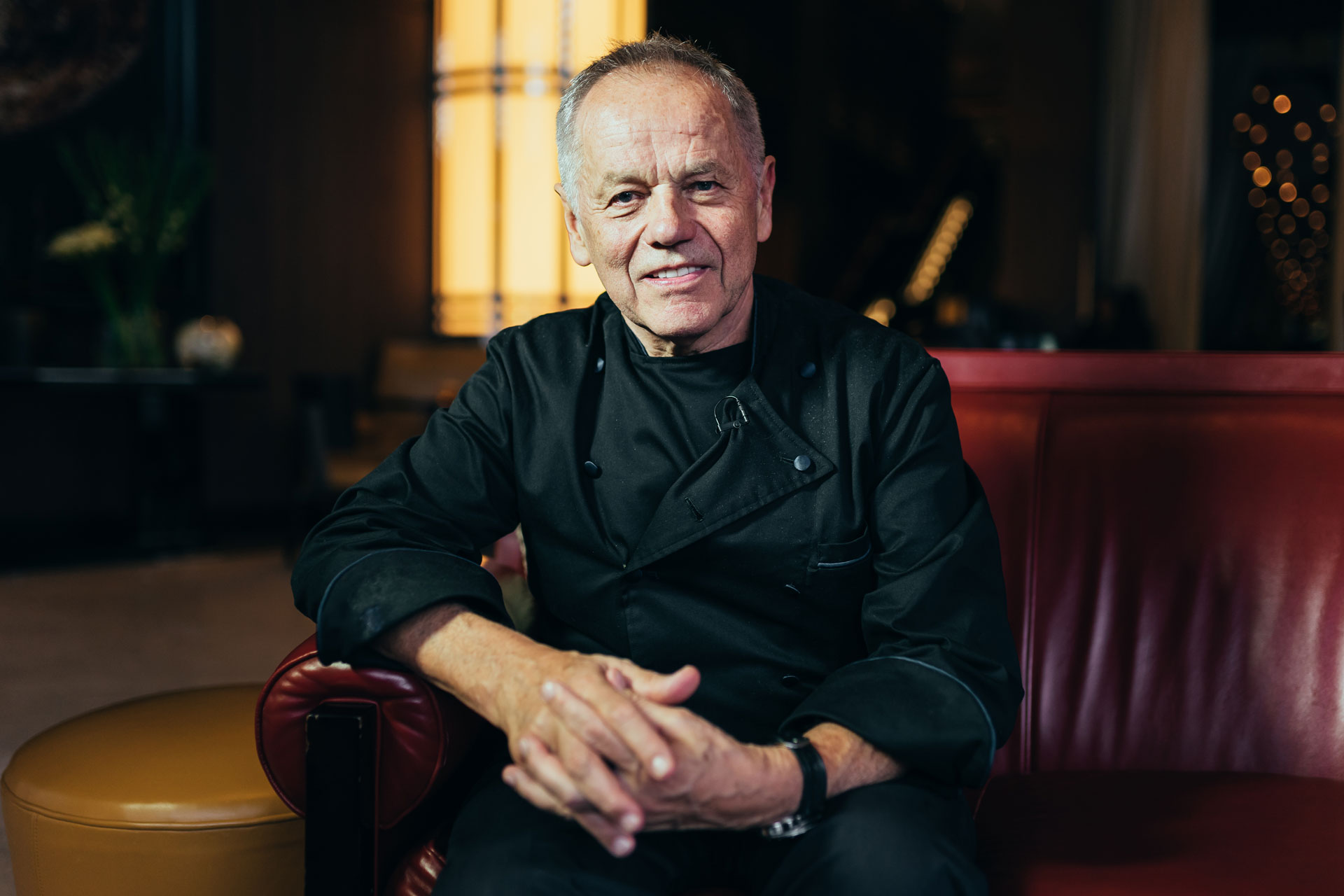 Wolfgang Puck on Cooking For the Oscars and Kitchen Disasters
---
C&TH meets the Austrian-American superchef
With over 50 restaurants, multiple Michelin stars and a stream of celebrity fans, Wolfgang Puck is one of the world's most famous chefs. Born in Austria, he began cooking as a child at his mother's side, before starting formal chef training at just 14 and going on to work at some of the top restaurants in France. But it was in LA where Puck really made a name for himself, garnering the attention of the Hollywood elite and spearheading a revolution of Californian cuisine with his flagship restaurant Spago. Over the years he has become the go-to chef for A-listers: he cooked for Kim Kardashian's first wedding, and has catered for the Oscars for almost 30 years. Puck now has restaurants all over the world – including a London outpost of glitzy steakhouse CUT at 45 Park Lane. C&TH met Puck, now 72, on a recent visit to the capital.
Q&A with Wolfgang Puck
What's your food philosophy?
It's very simple. We buy the best ingredients and then we try not to screw them up. I think it all starts with great ingredients. Obviously the technique of the people who make the food is very important, so sometimes the most simple foods are the most difficult to make because you can't cover it up. I like to see what I eat. If I order fish, I want to see the fish. The same thing with meat. I love beef, but I don't like to have a lot of sauce, I'd much rather have it on the side so I can taste the flavour of the beef.
What's your earliest food memory?
I was lucky, my mother was also a chef so she was a pretty good cook. I remember on Sundays she would make wienerschnitzel for lunch. The smell in the house was so amazing, before you'd even sit down you'd smell it. She fried the wienerschnitzel in oil and duck fat mixed together. We had fresh salad from the garden and mashed potatoes with it. She also made Palatschinke, which are thin crepes with marmalade, with a glass of milk.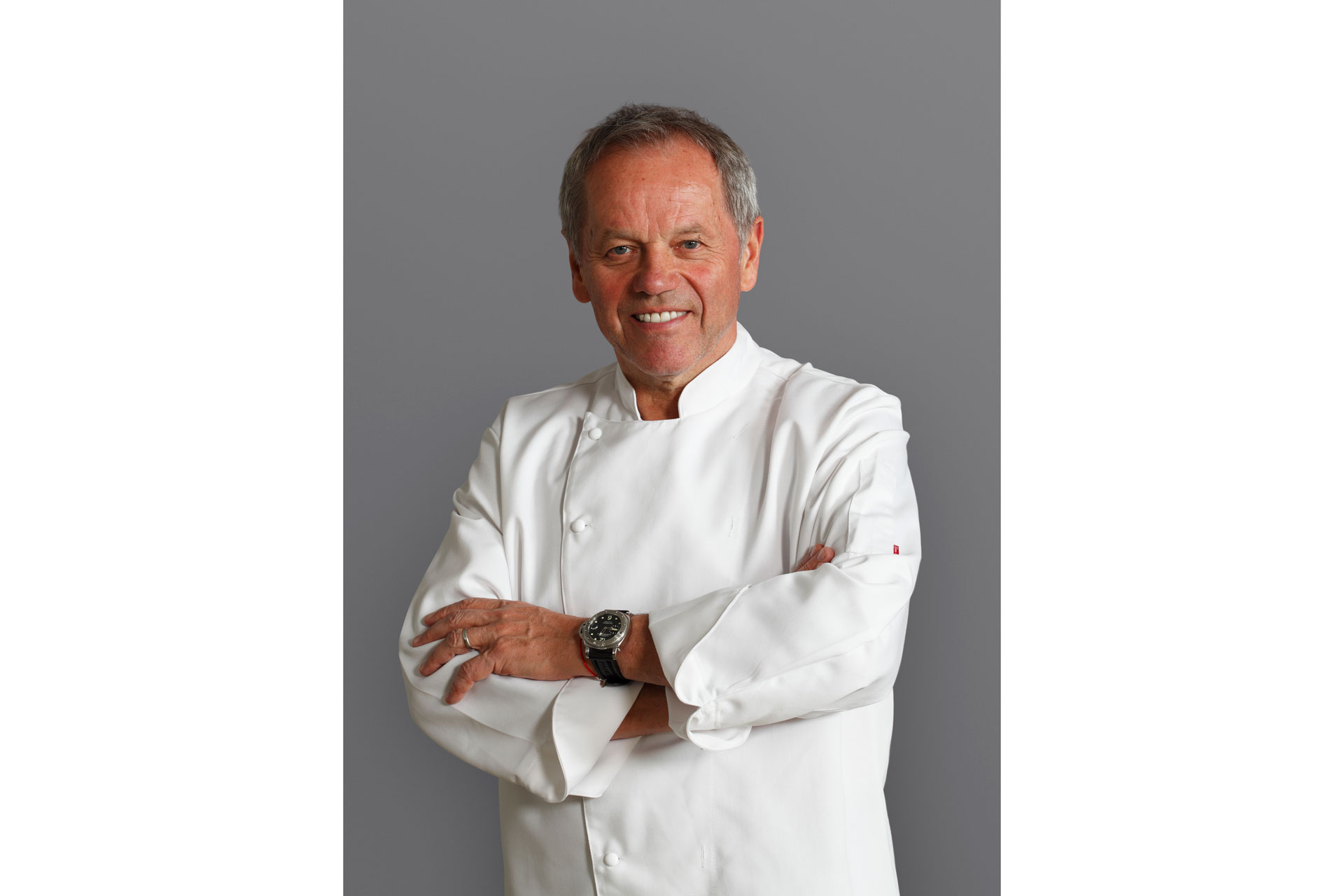 What was your first job in a kitchen?
I started to work as an apprentice when I was 14 years old – I cleaned the kitchen and peeled potatoes and onions and everything. The chef fired me but I didn't leave, I stayed on and worked in the cellar until he saw me and said 'get out of here' and sent me to another hotel. I did my three years of apprenticeship in Austria, and then I moved to France.
How has the restaurant industry changed since you started out?
When I started in Los Angeles it didn't really have a food culture. But in a way that was better, it was a blank canvas. When I started Spago it was something totally different. It had an open kitchen – there were no restaurants with open kitchens back then. And when I opened Chinois, it was the first fusion restaurant – again it was something people didn't know. When I wrote the menu for Spago I wrote the menu of California cuisine; nobody really knew what that should be. I explained that we have great ingredients in California, we have lots of different cultures, and our cooking should be a bit like that. What was better about Spago than other restaurants was the quality of ingredients. I went to a farm two hours away to pick up the best melons or strawberries or tomatoes, then I went to a Japanese market for the fish. I had a famer in Sonoma who raised lamb for us, another one made goat's cheese – at that time, goat's cheese on a pizza was totally new.
Spago has been open for 40 years. What traits does a restaurant need to have longevity?
You have to keep your curiosity up, but mostly it's about having the right mix of innovation and tradition. You don't want to get too far ahead so people don't understand it. You have to keep some of the dishes on the menu because some people go to a restaurant for a certain dish, for a certain experience. We always have new things but also old things.
Which dish goes down best at the Oscars?
We always make the 'Smoked Salmon Oscar', as well as chocolate Oscars covered in 20 carat gold. One favourite of the people is the chicken pot pie with black truffle, everyone from Barbara Streisand to Pierce Brosnan loves it. We do dishes from Spago and from Chinois. We have more vegan dishes too – Joaquin Phoenix is a vegan and he said he'd never tasted vegan food like it.
How do you think the British food scene compares to the American food scene?
London and LA are very similar. London was very boring for a long time and now it has one of the best food scenes in the world. Los Angeles is the same. A lot of innovation came out of LA because people are more open-minded.
Worst kitchen disaster of all time?
One time for the Oscars, it was cold outside so they had a lot of electric heaters. I was cooking for about 800 people, and suddenly the electricity and the gas went down. I put these little campfires out, I had 20 of them lined up and I cut the steaks into slices and started to cook. We couldn't find the engineer because the security was so tight and they didn't let him come up – it took around 15 minutes. Nobody ever said anything about the food, but for me it was the longest 15 minutes.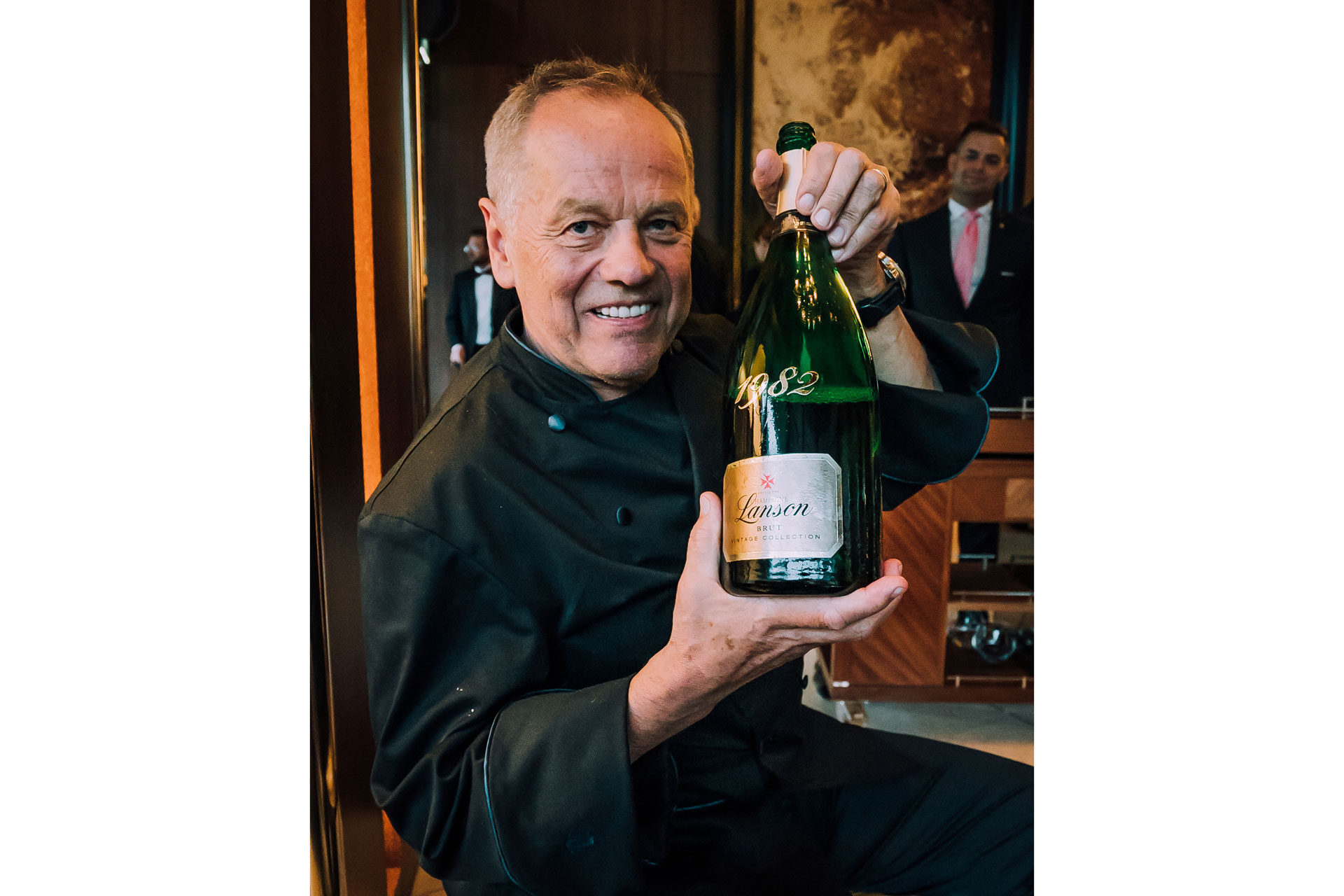 What's your go-to meal?
I like to go to the farmer's market with my children – which is less now because they are big and don't want to hang out with me as much as they did 10 years ago. I'll pick up some really good vegetables, some new potatoes, peas, carrots, haricots verts, and simply grill or steam them with olive oil and sea salt, then grill a chicken or fish. I don't want to eat like I'm in a restaurant at home. Except I do like some ice cream from Spago.
How do you predict the food world will change in the next decade or so?
I think it's an evolution. Food doesn't change overnight: somebody does something a little bit different, and then all of a sudden, because of the internet and social media, everybody knows what's going on everywhere. There are no secrets anymore.
READ MORE: