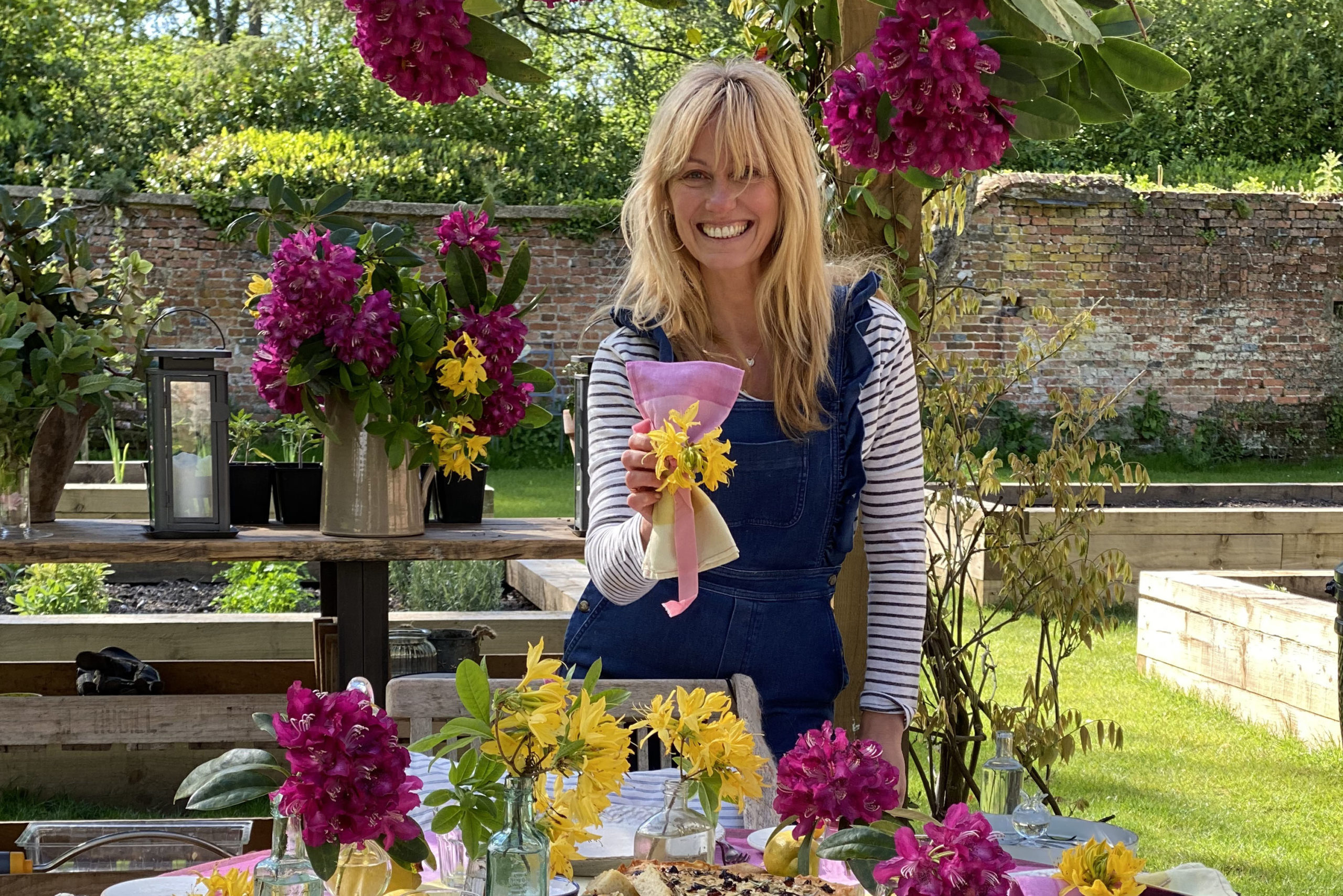 In The Garden With… Clodagh McKenna
---
Irish chef Clodagh Mckenna on wild lake swimming, growing your own produce and tablescaping tips
Irish chef, cookbook author and TV presenter Clodagh McKenna tells C&TH what she's cooking, planting and eating this season
In The Garden With Clodagh McKenna

What's the story behind your garden?
There are a few different areas to our property: the walled vegetable and fruit garden where I grow most of the food we eat, the orchard, the flower cutting garden – as I'm obsessed with flowers, and the wildflower meadow. My garden is constant hard work, but yields constant joy. It changes every day, and every day I love what it reveals to me.
What was your inspiration when it came to designing and planting?
I wanted the walled vegetable and fruit garden to be traditional as we were restoring a 300-year-old area. It also needed to be practical, and an extension to our home. I designed ten raised beds; the centrepiece is a wisteria covered pergola where we cook, eat, and relax. As a chef, its always all about the food.
Describe your favourite place to sit?
The best view is from the pergola, the views on to the park from there are spectacular. There's something about seeing the fresh produce in front of you, and knowing that's where I'll serve up my creations to my friends and family. It's an inspiring combination.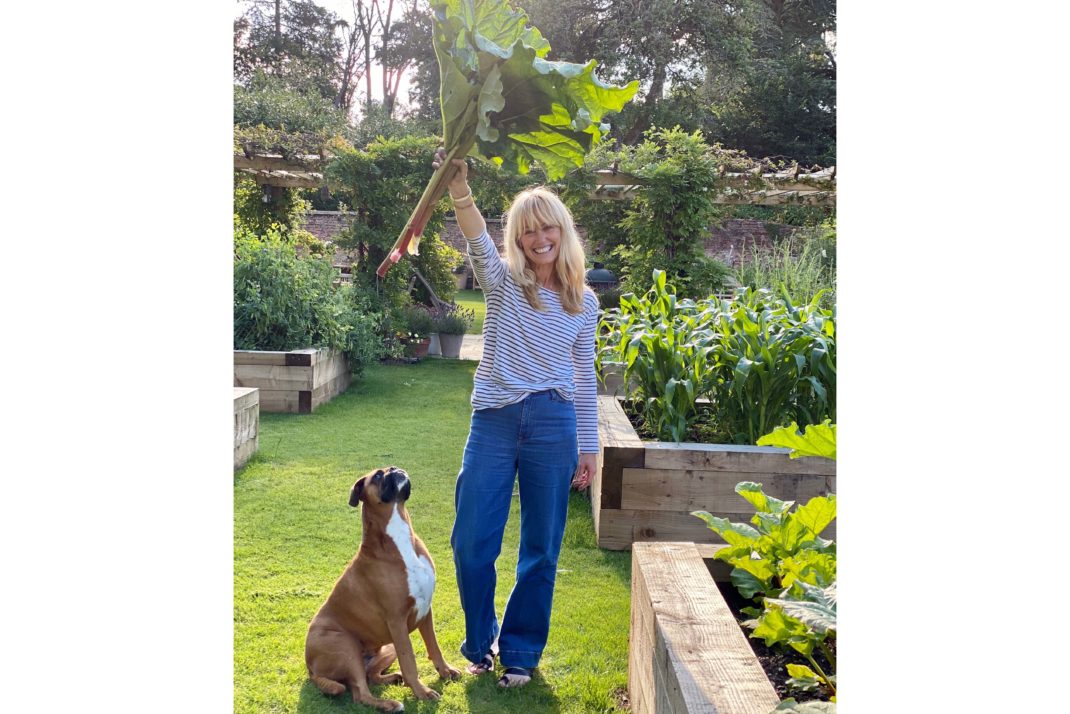 Are there any unusual or interesting elements to your garden?
I have studio kitchens built inside and outside in the garden for all the filming work that I do. We broadcast all over the world from right outside my back door: today I'm filming for the Today show in NYC, I'm just working out if we can do it in between rain showers!
Brands that you love and always go back to?
One of the most rewarding parts of my job is that I get to make and pick products from all over the world to be included in my online shop. I can have an idea, or see something I want to make and make it available to our customers, so I'm constantly testing or trialling products that we have sourced or made from scratch. The latest is chandelier tea-lights which run down the centre of the pergola, lighting it so beautifully in the evenings.
How is your garden a part of your profession?
My garden is the heart of my business. It inspires all of my new recipes, styling shots and new collections for the shop, it's part of who I am.  I love when you have a wonderful success like the courgette whopper I found the other day. But I also love learning from what doesn't work, nature teaches you constant lessons.
Do you use anything from your garden to cook with? Can you share the recipe with us?
I use everything in my garden to cook, as I basically plant to eat. The tomatoes are delicious and ripe at the moment, I love making chilled summer gazpacho, you can find the recipe here.
What do you wish you could grow in your garden but can't?
I would love to be able to grow lemons and oranges – I've grown a few lemons, but not enough to be sustainable.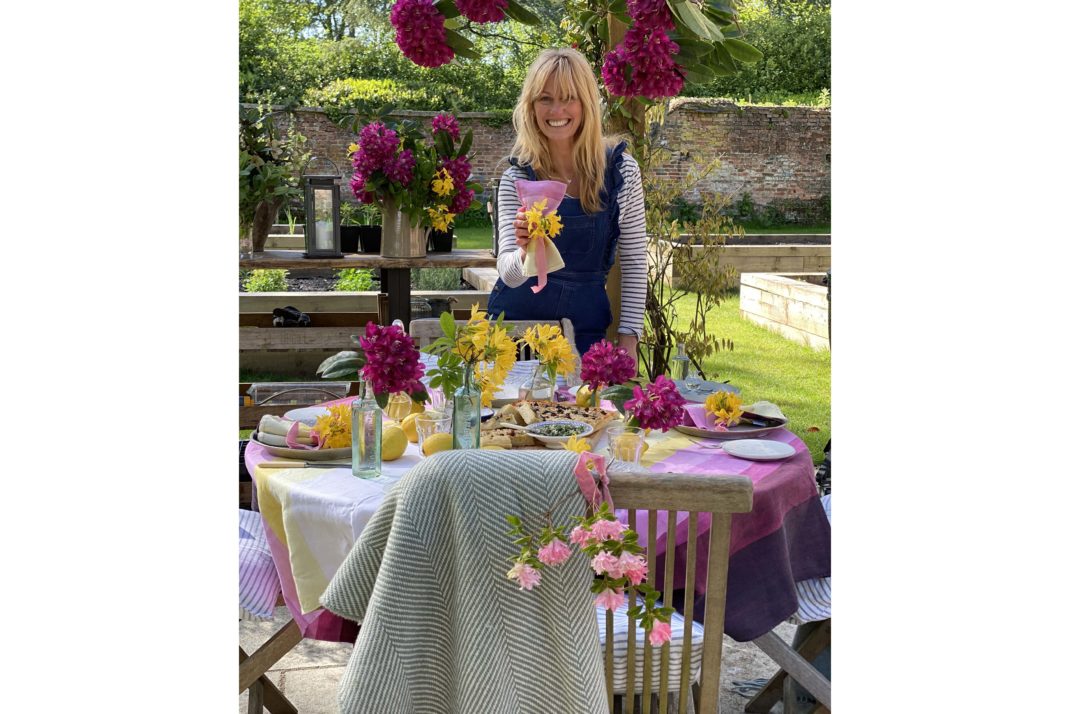 Share your must-see TV and movie list
The Restaurant (on Sundance Now), The Biggest Little Farm, the Clive Davis documentary: The Soundtrack of Our Lives, and Inside Bill's Brain.
First thing you do when you get up in the morning?
I make myself a flat white, and walk around the garden to see what's come up or needs pruning or weeding. I pick berries and fruit as I'm walking around, which I add to breakfast with yogurt or porridge. Then I check the shop orders and pack them up in time for the morning post. After that, I plan what recipes I'm going to cook, style and shoot for Instagram or IGTV.
And how do you love to spend your evenings?
We go for a wild swim in a lake every evening after we finish work, then we always have an aperitif in the pergola, and cook supper with produce from the vegetable garden. Tonight's menu is carrots topped with the pesto made from their tops. Not a morsel wasted.
What are your plans for your garden over the next few years?
We're getting chickens, pigs and cattle over the next year, and extending our bee hives to nine. That's as far as I've gotten!
If you were to throw an outdoor party at home, what are the key ingredients to make it go with a swing?
Organisation. I'm a serial list maker, so I start with a big list of what I need to get done – from the menu to drinks, linen, crockery, glassware, playlists and the lighting. My last book, Clodagh's Suppers, is all about hosting: how to get organised, menu ideas and tablescape inspiration.
What gadget could you not live without for your home and garden?
My microplane zester – it's the number one selling product in my shop. And linens, I absolutely love beautiful tablecloths and napkins, they truly transform a table.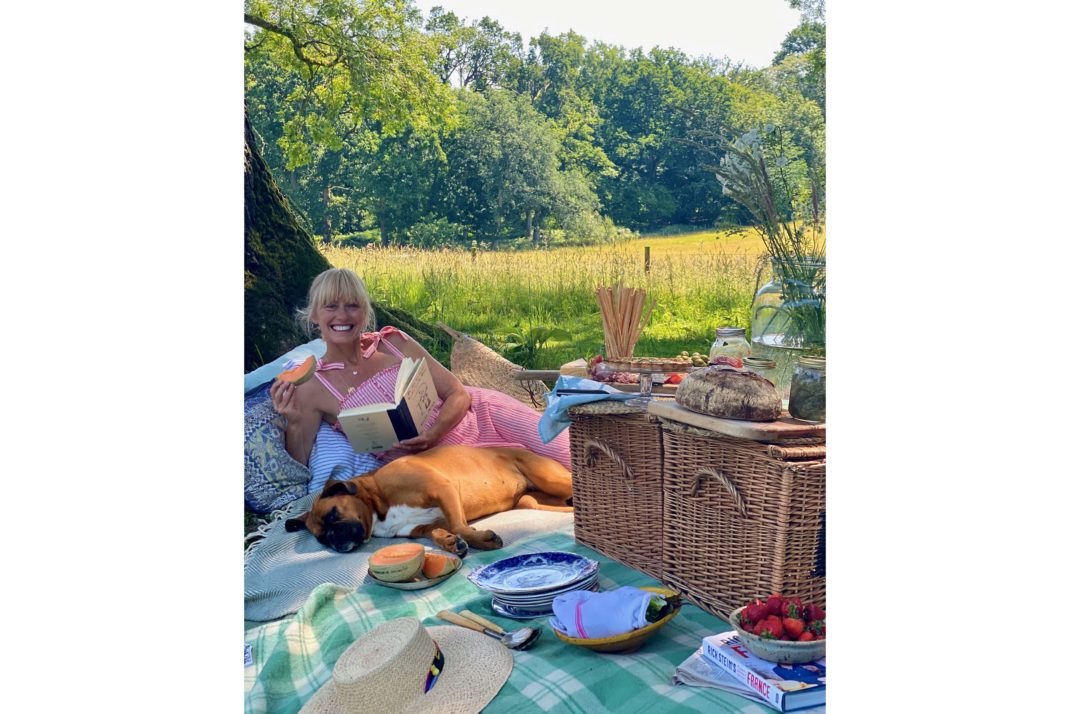 Gardening expertise you've picked up over the years that everyone should know?
Pruning. Pruning is very important to produce more flowers and help them grow stronger. Coffee compost is also a fantastic way to use up your leftover coffee grinds and feed acid soil-loving plants, like roses.
Has lockdown made you reassess your work-home life balance?
I don't travel as much anymore, I can now do all of my filming work for USA and Canada via an app on my phone, which is amazing. And I've learned that home is the most important place in my world, so I've spent more time making it as magical as possible. I also had the time to write my seventh cookbook in lockdown as I felt everyone was also searching for midweek supper recipes. Clodagh's Weeknight Kitchen is out to pre-order now.
Top tips for beginner gardeners?
Buy seeds so you can really see the life cycle if you're doing it for the first time, a cheap propagator (if you don't have a glass house), and start sowing. If you can, plant a tree: we need more trees in this world.
MORE AT HOME WITH: