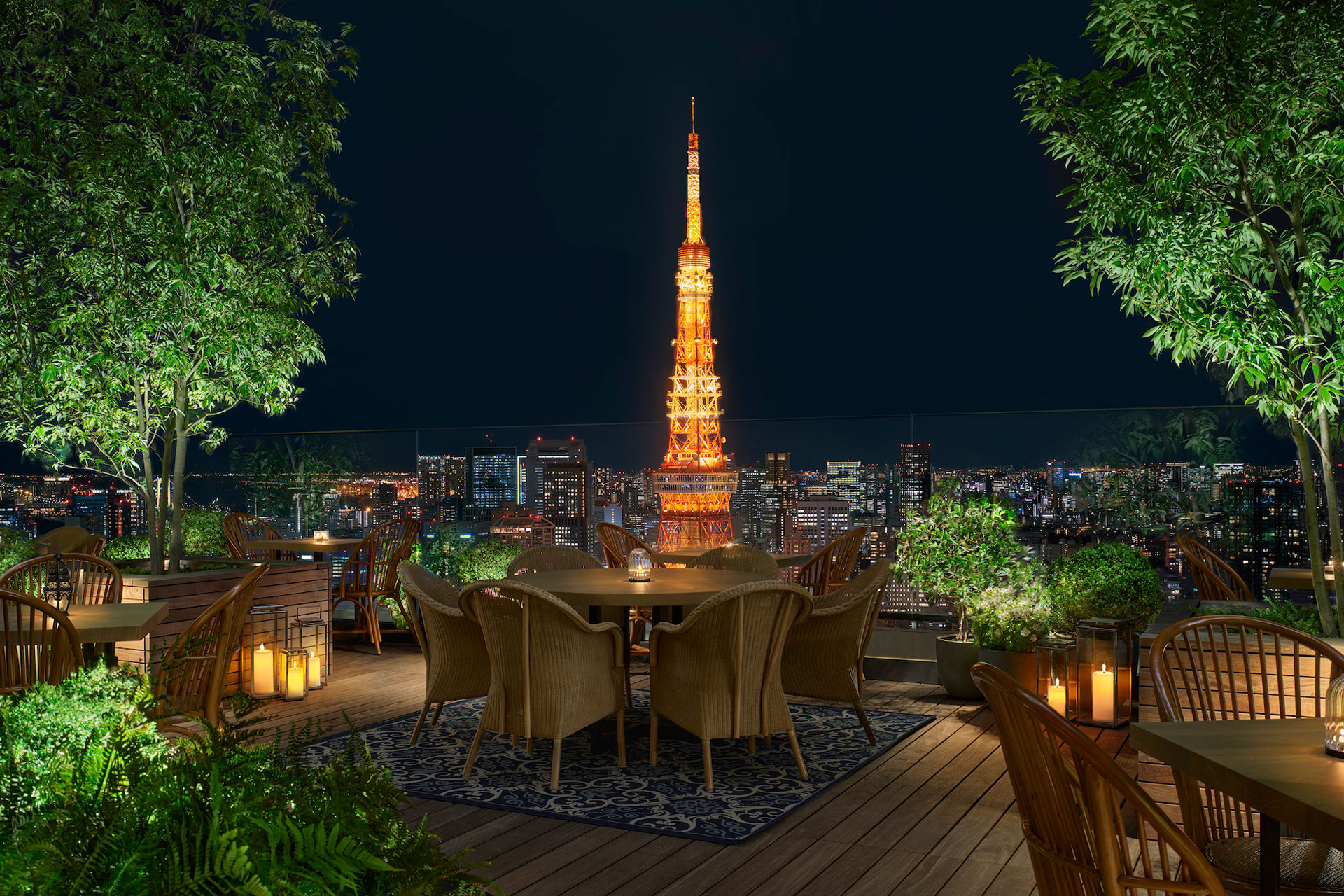 Michelin Star Chef Tom Aikens On His New Tokyo Restaurant
---
Tom Aikens has ventured into Tokyo for his latest venture
Felicity Carter speaks to the esteemed chef Tom Aikens about his recent debut with Tokyo's EDITION hotel.
Read the C&TH Responsible Tourism Guide
Michelin Star Chef Tom Aikens On His New Tokyo Restaurant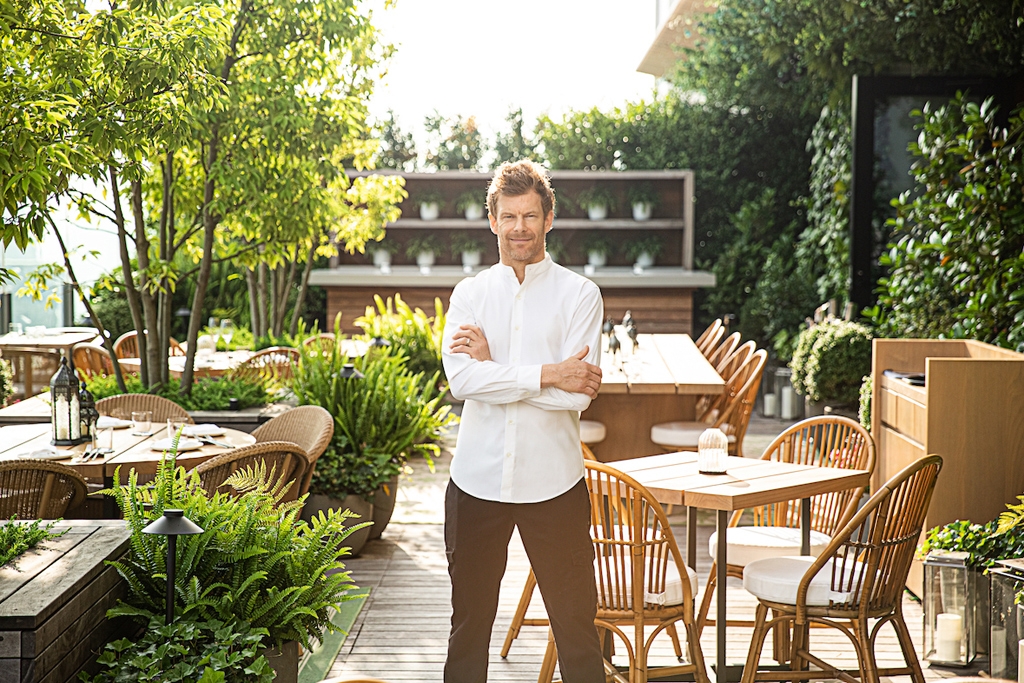 One of the U.K.'s most revered chefs, Tom Aikens has a rich culinary backstory. Starting his career at Michelin-starred Cavalier's in Battersea he then went onto The Capital Hotel, working under the tutorage of Philip Britten, followed up Pierre Koffmann at La Tante Claire and Joel Robuchon in Paris (to name a few), before becoming the youngest British chef to be awarded two Michelin stars. And this was all by the age of 26. Mixing fine dining and farm life, he also worked with the likes of Carole Bamford on developing Daylesford Organic, and Nick Jones with Soho Farmhouse on creating its F&B concept, spaces, and menus.
Fast forward, and back in the kitchen. We've seen the opening of his London outpost, Muse, in 2020 – an intimate fine dining eatery in Belgravia – and he's transported his culinary ethos further afield with Jakarta in 2021, and his three concepts with the EDITION in Doha. Following the success of these in Abu Dhabi, he's teamed up with the EDITION hotel group once again to present The Jade Room & Garden Terrace in Tokyo. Aikens has always been passionate about produce, and for his bucket list location we see seasonal and locally sourced ingredients that results in a refined fusion menu; think delicate flavours of Japan with a Western influence that offers a dining experience that hits all the senses. The beautiful plates of food are an extension of the sophisticated spaces, with The Jade Room inspired by a jewel box as seen with the rich mix of wooden panelling and velvet, while guests can enjoy small plates and curated cocktails on the Garden Terrace that offers incredible views of Tokyo's skyline. Fresh from his Tokyo opening in October, Tom tells us more about his latest outpost, his cooking ethos, and food innovation. 
This restaurant has been two years in the making. What's your starting point, and how does it progress?
Each time I build up a concept, I lead a thorough study of the market I am creating it for beforehand to understand what the local market trends are, what is missing from that dining scene, what the locals needs and wants and what I could bring to the table. It is of course incredibly important to visit the city in question to get the answers to all these questions, therefore a full research and development trip is carried out which is the fun part. I will visit local markets to research what local produce is available, dine at local restaurants in the area to carry out a competitor analysis to experience first-hand what other restaurants are doing and doing well or not so well at. I talk to chefs who have been working in the city, finding out which suppliers they use and what they recommend in terms of ingredients. The quality of the produce and the food cost plays an essential part in the creation of a new menu, as I try to source my ingredients locally wherever possible.
Each time I create a new concept, I curate a very detailed visual presentation which includes the style, feel, design, branding and philosophy of the whole concept. The concept is shared and discussed in detail with my partners, so everyone is on the same page of what we are trying to create together. The location of the restaurant is important, whether it's located as a standalone restaurant, in a hotel or public building, the targeted clientele also plays a huge factor in the type of concept I create. 
Are there any standout suppliers? 
As Jade Room is in a hotel, all our purchasing goes through a central purchasing control system, therefore although we have amazing suppliers, we don't necessarily deal with them directly as you would do in a standalone operation. However, we are lucky the suppliers all really care about giving the absolute best and will never ever give you second rate produce. For example, you will never find a wilted bunch of chives hidden or squashed under some potatoes, as they all care so much and take such pride in giving us the best of everything!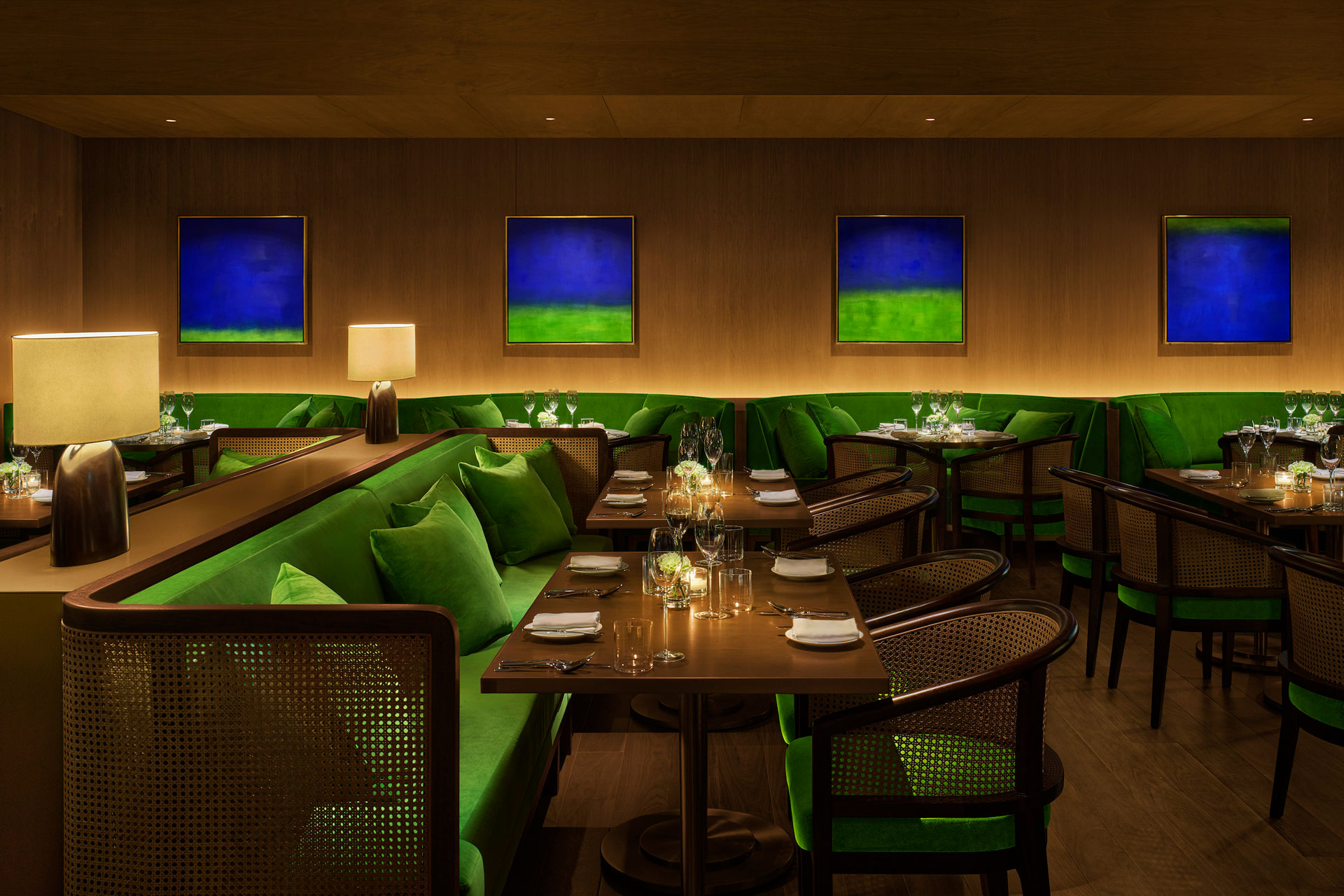 What can we expect on the menus, and how often will they be changed?
The menu celebrates the versatility and expressiveness ingrained in Japanese culture and cuisine yet pushing the boundaries further to deliver a fusion of contemporary Japanese and Western influenced dishes, prepared using diverse yet refined cooking techniques. 
The menu offers fresh and innovative dishes to be appreciated by locals and travelers alike. Guests can enjoy dishes on the a la carte or as part of a four or six-course tasting menu, with seasonally changing plates including squid consommé with yuzu and chicken, and mackerel with dashi and sesame.
Tell us about the physical spaces and how it plays to the menus? 
Upon entering The Jade Room + Garden Terrace, guests are welcomed through an entrance graced with photography by Masao Yamamoto and met with a lively and atmospheric space. The venue features flooring and walls of rich walnut paneling, circular banquettes, elegant counter seating with jewel green stools and custom commissioned paintings by artist John Jackson. The space is finished with six distinguished bamboo oak trees and 200 potted plants, transporting diners into an enchanted garden within the metropolis of the Toranomon district.
The Jade Room also features two private dining rooms, seating eight and 14 respectively, where guests can enjoy tailored and carefully curated menus for their taste and predilection. Each room enveloped in hand crafted Japanese Washi paper, the rooms give a foremost panoramic view of the city center through layers of shimmering sheer drapery and the lush greenery of the exterior terrace. Just a step out of Jade Room, is Garden Terrace, sitting 460ft above ground overlooking the city. Open throughout the summer season, Garden Terrace has seasonally changing greenery, creating a serene and inviting space where guests are sheltered from the busy pace of city life. Garden Terrace offers a menu of cocktails, alongside sharing small plates that include lobster rolls with fried cabbage, scallops with passionfruit and vanilla, and hand-chopped beef tartare.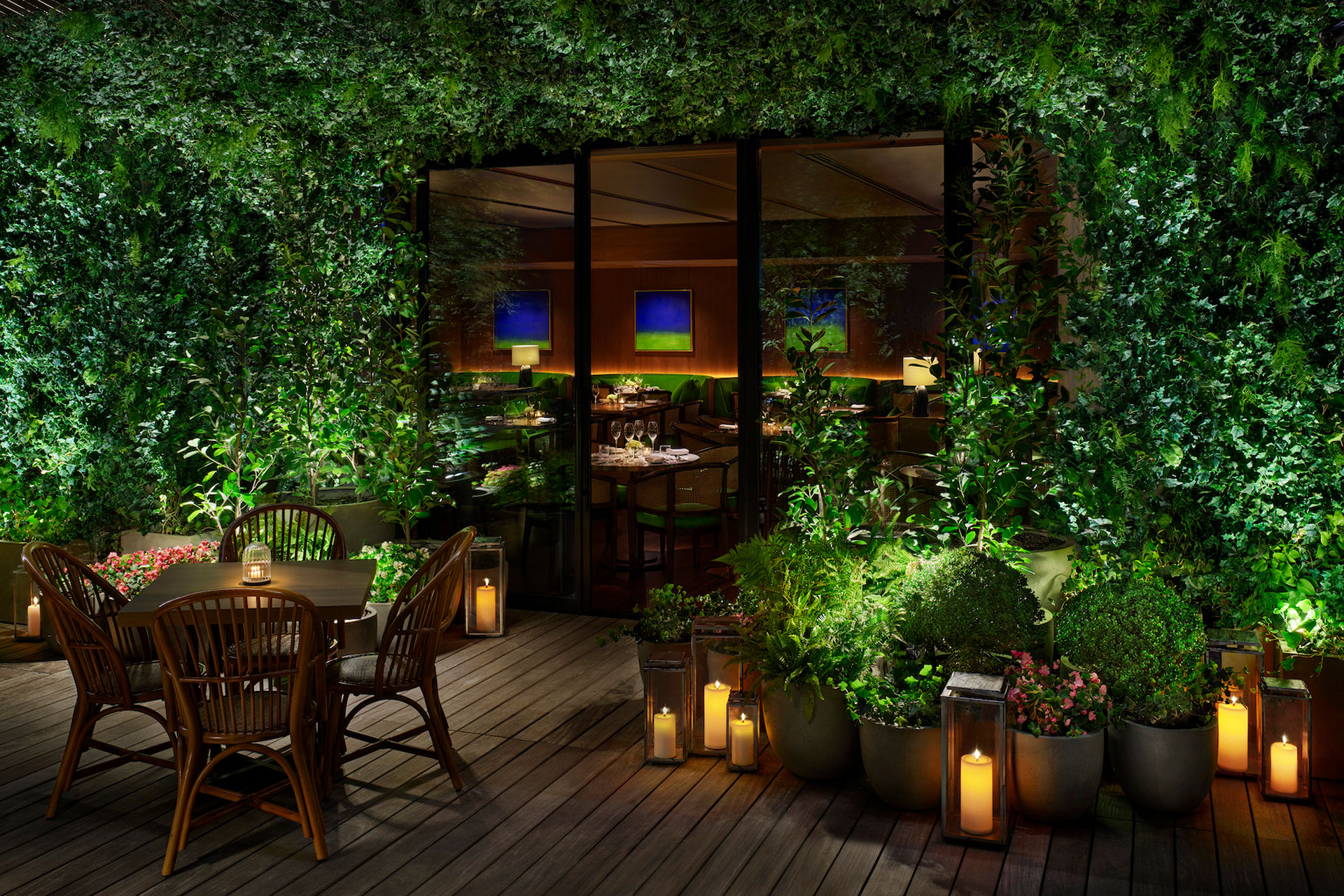 How does your brand align with EDITION?
The EDITION hotel group is one of the hospitality leaders in personalised service, unique design, and food concepts. I think both our brands have a great synergy and complement one other incredibly well. I was delighted to partner again with the EDITION in Tokyo as I have always been excited and intrigued by Japanese culture which is immersed in the deepest of traditions dating back thousands of years, and yet it is also a society in a continual state of change and development. I think Tokyo was incredible addition to the EDITION's impressive portfolio of properties. There is so much to see and do here. Tokyo is an amazing city of both old and new as ancient shrines are surrounded by modern buildings. There are shrines, museums, marketplaces, a huge number of restaurants, literally no end of places to go and things to see, you could spend years exploring Japan.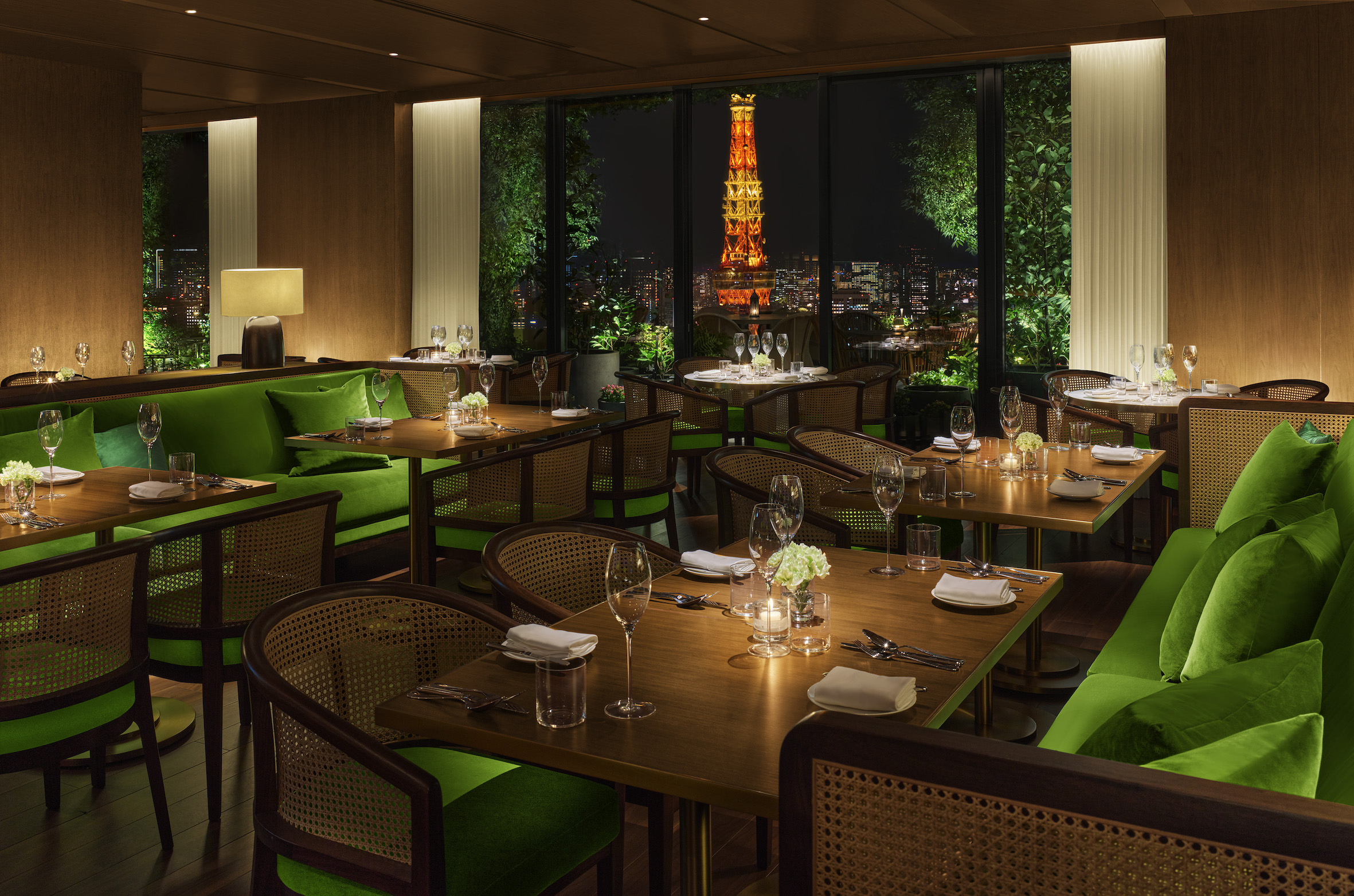 How would you sum up your food narrative, and how have you applied your signature style to The Jade Room & Garden Terrace?
The narrative for the Jade Room is curated from mother nature and her seasons, whilst incorporating these Japanese culture and traditions.
Your food is consistently considered, elegant and innovative no matter the outpost. What does innovative mean to you?
To me, innovative means new and original. I love to experiment and find new ways to do things or alters the way something has been done and to always improve upon what I've done before. 
If you had to pick, which is your current favourite dish on the menu and why?
Lobster roll was on the terrace menu and is one of those go to snacks that everyone loves and has a yearning for. The lobster has an interesting mix of taste and flavours from salty to spicy to sweet, so a great mouth bomb of tastes!
Featured Image: The Tokyo EDITION, Toranomon
You might also like...
Oops, there are no posts.