Planning a family holiday? C&TH have picked the best family friendly villas to rent with your kids this summer. From France to Greece, we have something for everyone…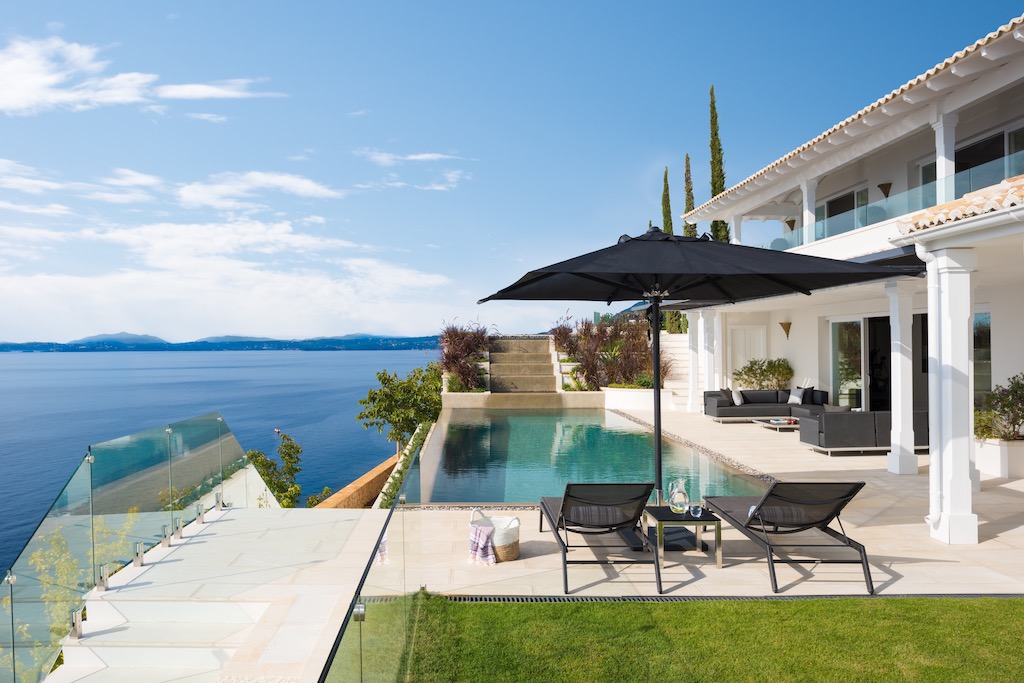 Villa Apasa would fall into the see-it-to-believe it category were it not for the fact that it remains unbelievable once you're there. When approaching its private seafront by boat, the six-bedroom villa, set on a nine-stremma cliff top site, looks like something out of a James Bond movie. The dramatic entrance through huge wooden doors from India leads guests into the 20-metre sitting room, past a grand piano and enormous sofas, and smack into the most breathtaking view: east to the coast and mountains of Albania, the magical site of ancient Butrint in full view, south to mainland Greece and the islands of the Ionian. The unreal shimmer of magnificently blue sea isn't the only water to gawk at – sleek swimming pools sparkle on white stone terrace, the upper pool trickling into a lower one via a four-level waterfall with lush greenery surrounding. Bedrooms boast at least one wall of glass through which to gaze at the horizon, plus their own unexpected, impressive features. Think: private landscaped garden with a Jacuzzi and wide marble steps leading to a sunken double bath. Chef Veronica Drysdale wows with seasonal, fresh food and a discreet staff keeps everything in good nick. Oh, and there is a glass-walled lift that takes guests down the cliff to sea level.
Book it: Sleeps 12, price on request via villacollective.com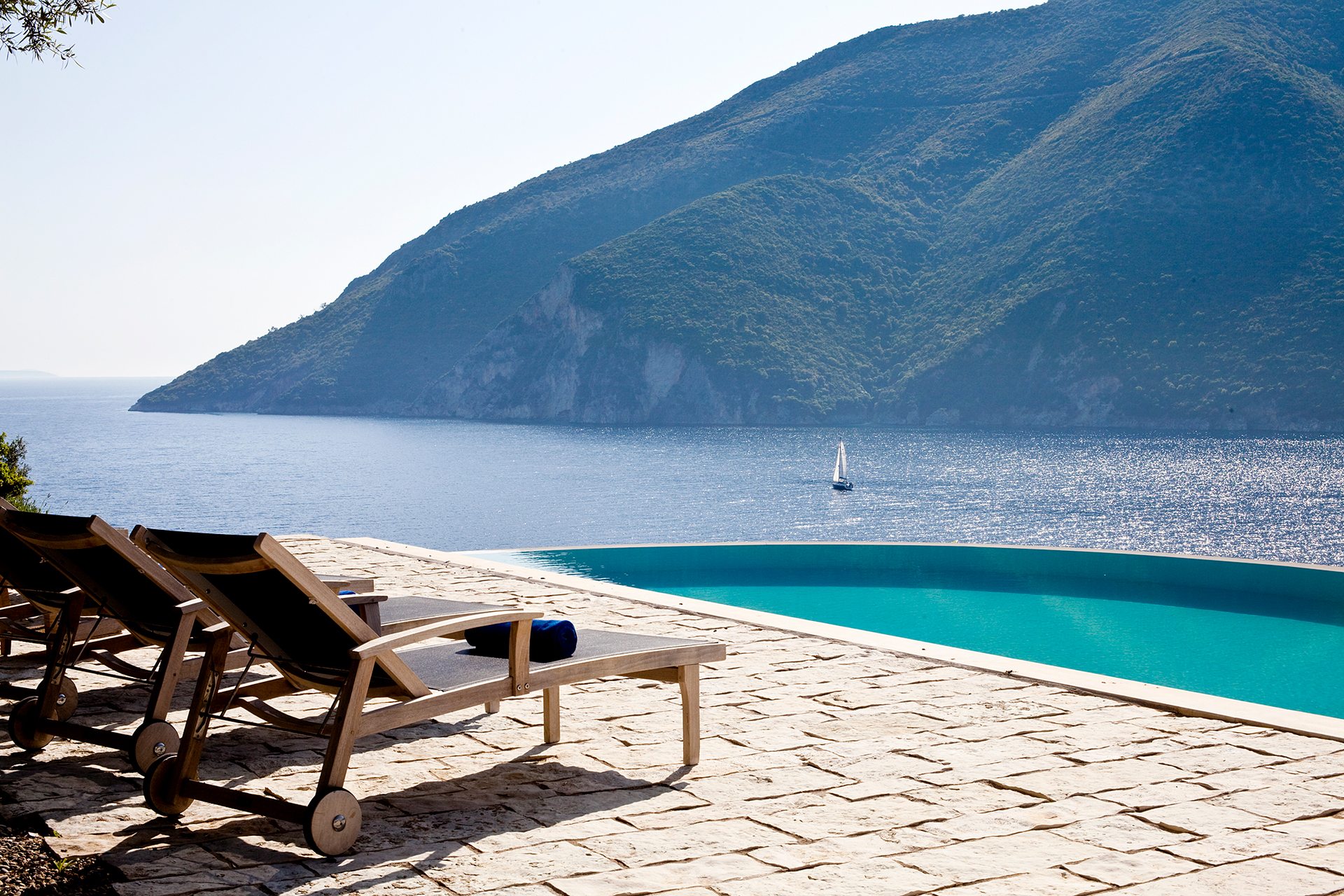 Just visible from the water, palatial villa Akrothea is tucked into the hillside, looming over the rugged coastline of quaint little Meganissi in the Ionian Isles. And if its position is its strong suit, then the aquamarine infinity pool is the ace card. Though it has 400m of private coastline and 10 acres of garden, you'll be hard pressed to venture far from the poolside, where a huge outdoor bar and dining area offer welcome shade under ancient olive trees. Explore though, because Vathi harbour is gorgeous at dusk (mountain bikes can be arranged, as can babysitting), with a smattering of tavernas. Just don't assume it's your little secret. Sleepy Meganissi is already on the UHNWI hit list, with the likes of Jacob Rothschild recently snapping up 500 hectares in the south, and plenty of passing superyachts to gawk at.
Book it: Sleeps 10. From £4,679 per week. Through thethinkingtraveller.com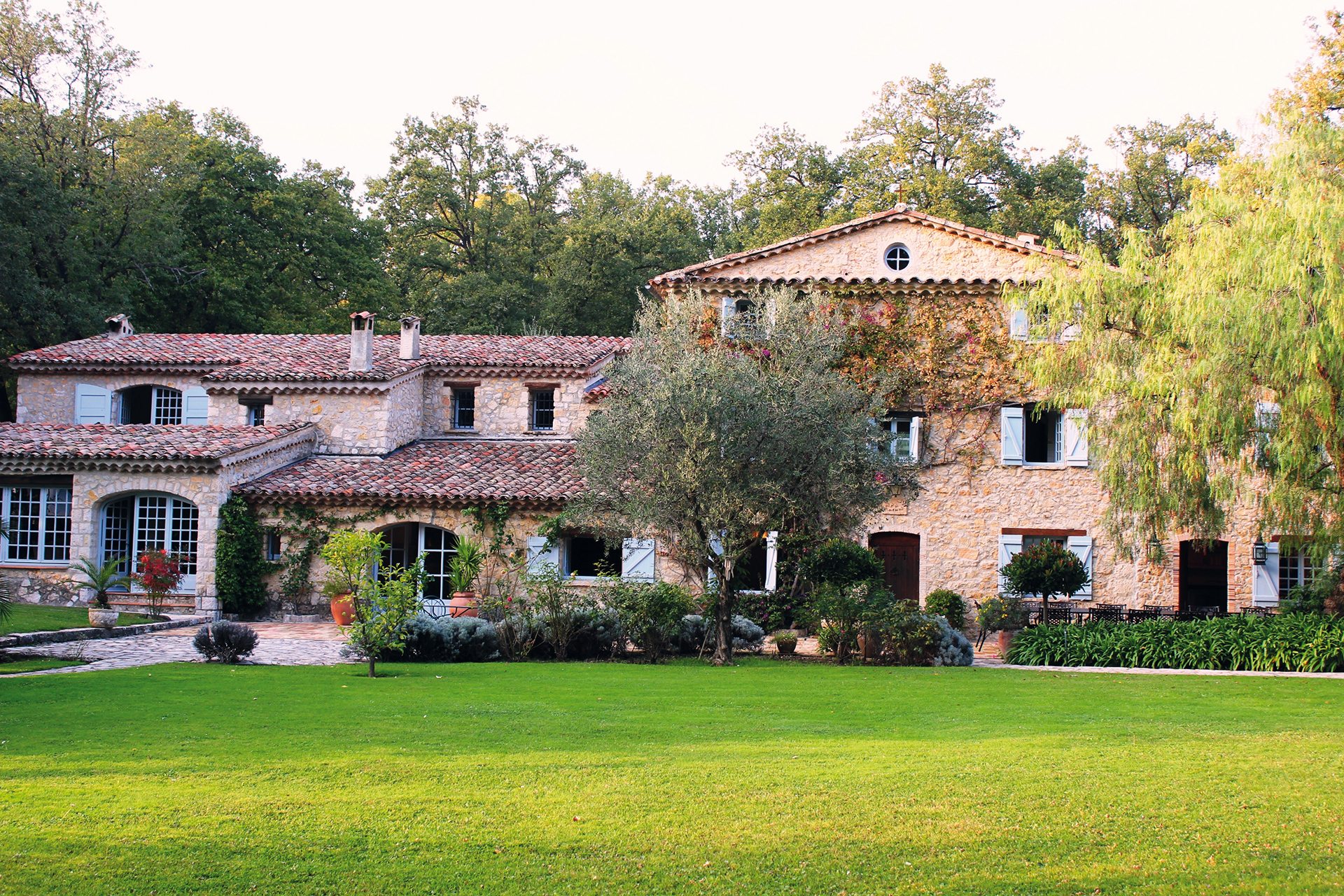 Could there be anything better than summer in Provence, the grasshoppers chirruping, the French sun throbbing down and all that fabulous wine and fresh baguette gobbled down with a ripe camembert? And why not do it in style in Edith Piaf's former home, a jaw-droppingly beautiful mas style property just a short drive away from the pretty and historic villages of Valbonne and Mougins. Children will frolic in the pool and play hide and seek around the two and half acre plot, complete with tree house and swings and slide, while you spread out under an old oak tree with a bottle of Bandol. Sounds good to us.
Book it: Sleeps 14 adults and two children. From £12,529 to £15,139 per week. Through redsavannah.com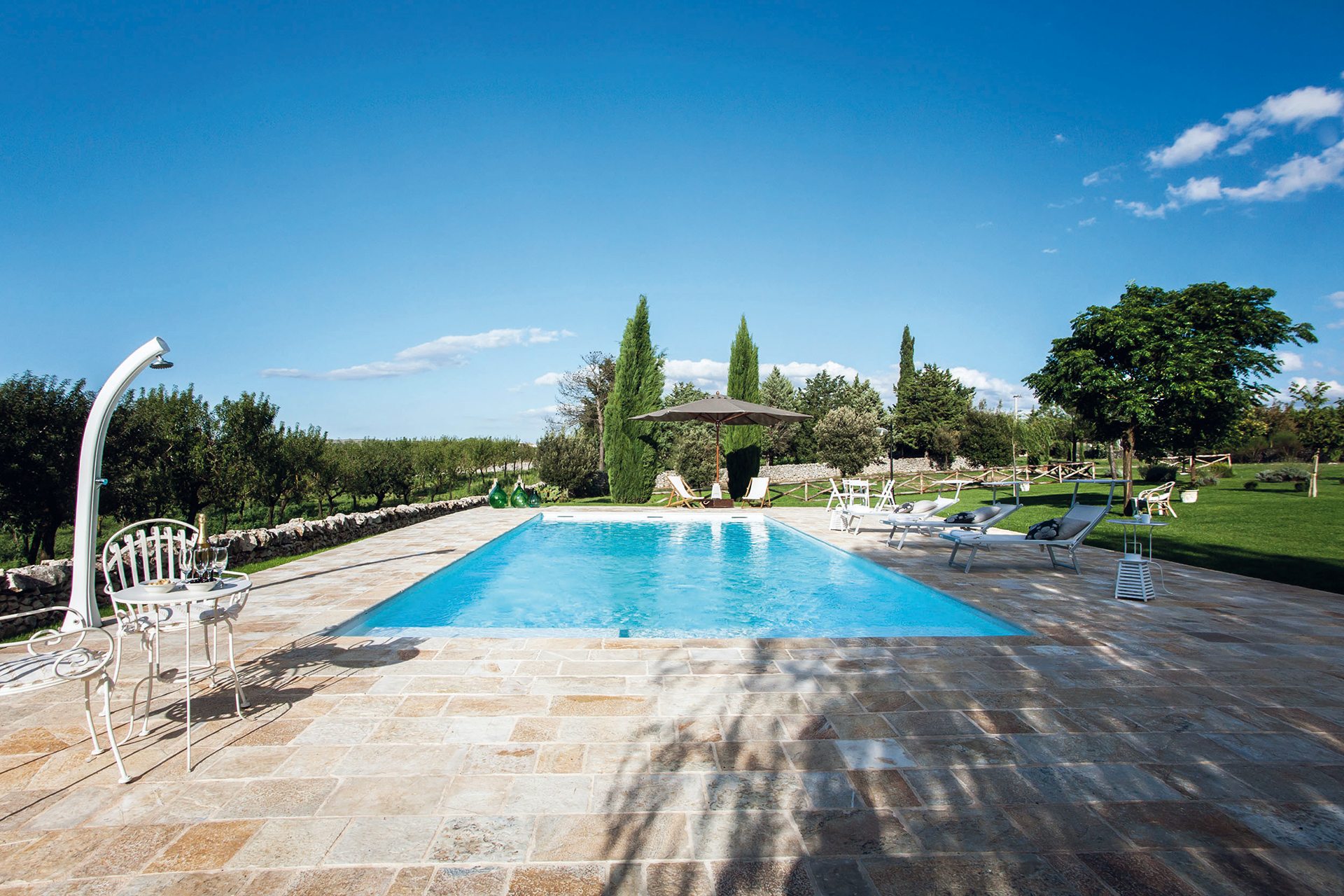 Forget Tuscany, Puglia in the south is far cooler and relatively undiscovered. Plonk yourselves round the pool of this 200-year-old villa that has been wonderfully renovated but without losing any of its charm and watch the children run riot in the lovely large gardens. Inside, you'll find exposed brickwork and wooden beams throughout, plus it's all laid out on one level so you don't have to worry about anything like steep stone steps for little ones. The closest restaurant is half a kilometre away, activities like horse riding are also nearby and it's just 15km from the world-famous UNESCO World Heritage Site of Matera. Charming and easy.
Book it: Sleeps 6. From £1,528 per week. Through cvvillas.com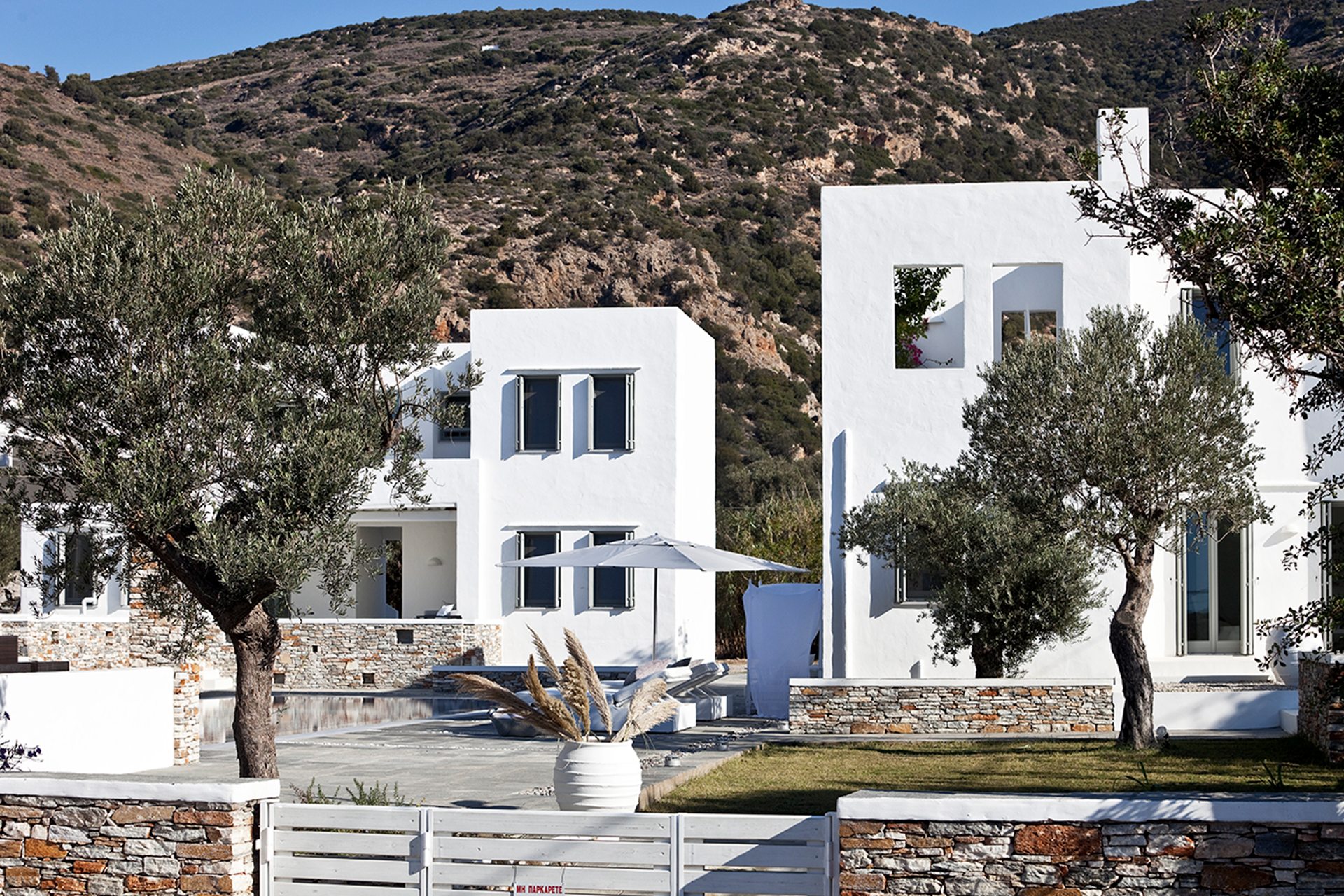 Now this is a clever idea for families who want to be close but also stay that little bit independent, or who are bringing friends along. First off it's all modern and sparkling white and the accommodation – in three separate 'houses' – is based around a lovely smart seawater pool, with loads of lounging space, a playground, tennis court and hammam. Secondly, it has its own direct access to the beach and is fully equipped with lots of sports equipment such as canoes, kayaks and surf boards. Sifnos itself is wonderfully unspoilt and the food is some of the best in the Med.
Book it: Sleeps 16. From €21,000 per week. Through brightbluevillas.com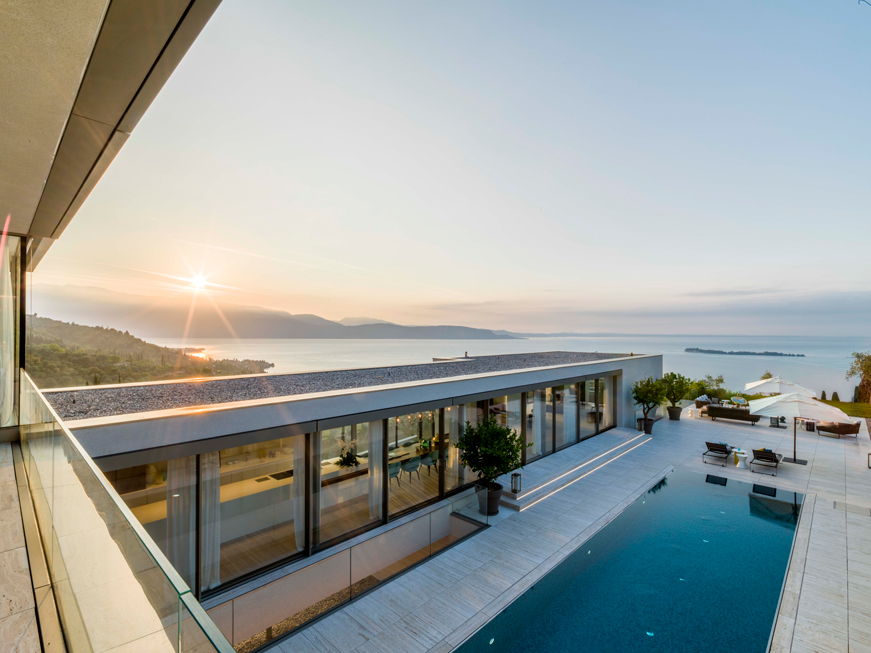 For top-of-the-range villas and all the luxury and amenity of a hotel stay, Villa Eden is the resort of your dreams. Made up of nine individual villas, designed by international architects including David Chipperfield, Richard Meier and Matteo Thun, this park-like property set high on the wooded cliffs of the south-western coast of Lake Garda is a work of modern art as much as it is an ideal holiday destination. Luckily, this masterpiece is fully family proof. With childcare available on request, 24 hour security and an individual catering, private cook and butler service, as well as the resort's iconic glass clubhouse nearby, the only test will be choosing which architecture and interior design suit your taste best. Most villas have their own gym, private spa and a sizable pool, echoing the sublime calm that emanates from the panoramic lake views. But venture out of Eden and you'll find Gardone Riviera a ten-minute walk away; a quintessentially Italian village not so far from paradise itself. This is where you'll find Il Vittoriale Degli Italiani, the quirky and expansive estate of the famous Italian poet Gabriel D'Annunzio. Or potter down to the lakeside for gelato and a swim at one of the public or private beaches. Take a boat trip before you go to see the shoreline from the water. With the wind in your hair you'll be able to truly appreciate those terracotta roofs against the brilliant blue sky and forest green Cyprus trees.
Book it: villa-eden-gardone.com
MORE: 17 Things to do With Kids this Summer Holidays / Cornwall for Kids: Family-Friendly Falmouth / A Guide to Camping With Kids
---