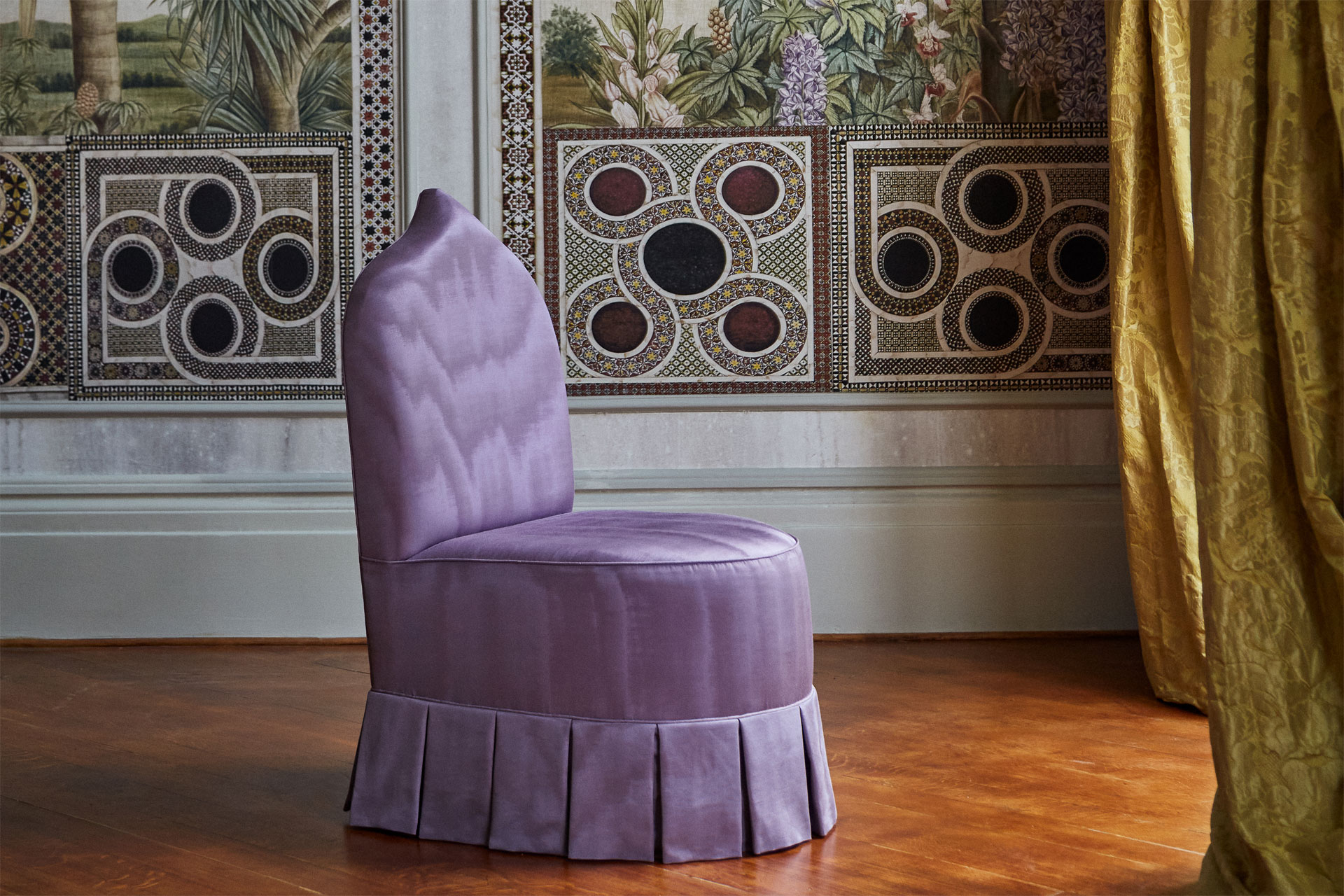 Beautiful Accent Chairs to Finish a Room
---
Because no bedroom is complete without an accent chair. Here are the prettiest we've found. 
The Prettiest Accent Chairs
Accent chairs are your secret weapon. It's the antidote to that dark corner. It's the introvert's catnip at a cocktail party. It's the difference between a sterile room and one that achieves cocoon levels of comfort. For the maximalists, lovers of quirk and history: you'll want to source Campbell-Rey's new delightful ogee crowned Fabrizia Cocktail Chair. Best paired with a knockout wallpaper, we're thinking a House of Hackney Hollyhocks will fit the bill.
Minimalists: take your cue from Soho Home's latest offerings – consider the Lovett Chair or Ellis Chair that is much in vogue now that we're all thinking about comforting curved surfaces (see Pinterest's predictions all about 2022 being the year of the curve).
Whether you're looking for a contemporary starring piece for your sitting room or a pick-me-up for a forlorn corner, here are the prettiest accent chairs. 
The Best Bar Trolleys / Furniture
The Accent Chair Round Up