At Home With… Monica Vinader
The jeweller on lockdown TV and therapeutic gardening
Jeweller Monica Vinader is at her Norfolk home, planting seedlings, walking the dogs and rewatching Sherlock, when she's not designing
At Home With Monica Vinader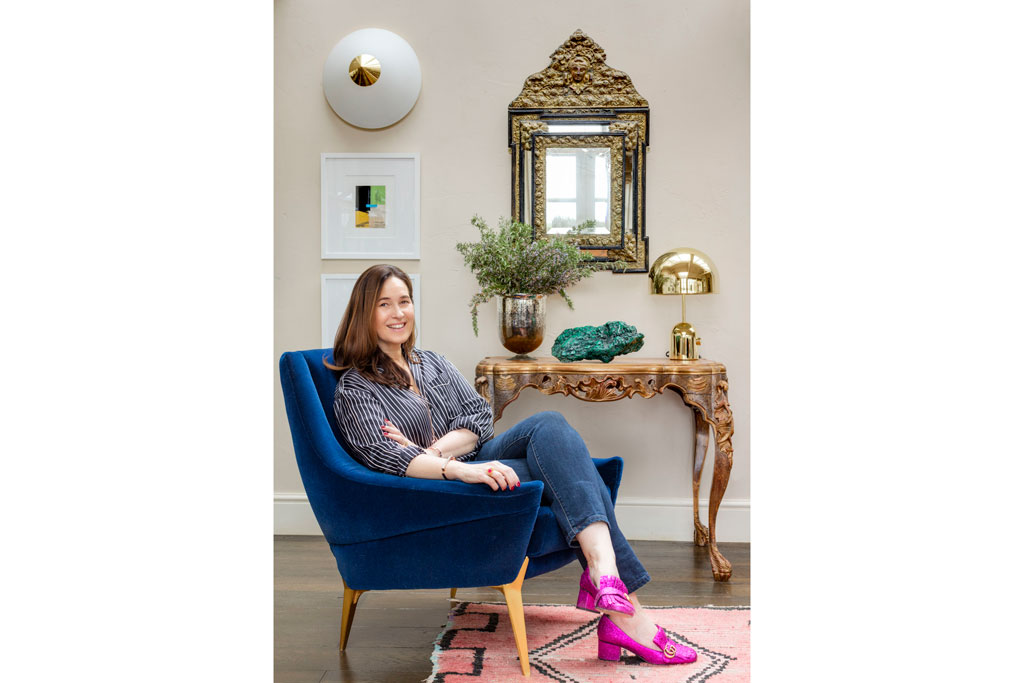 What's the story behind your home?
We moved here 20 years ago. We had moved out of London and were renting in Norfolk until we found this house. It needed quite a major renovation, and over the years we have continued to improve it. The house is a listed building and the earliest part dates back to the 11th century, when the building and the farm was owned by one of the Norman knights that came over to Britain with William the Conqueror. The house was added to over the years, including a Carr stone facade built in the 19th Century by the architect who was working at nearby Sandringham, for Queen Victoria, who lived in the house. I love the fact it is a historical patchwork.
What was your inspiration when it came to designing it?
There was no inspiration, other than to make it a home. I used to have an interiors business, and we had collected so many pieces over the years, on our travels and shopping in markets, the design really happened organically, and has evolved over the years. My husband has had a very strong input too!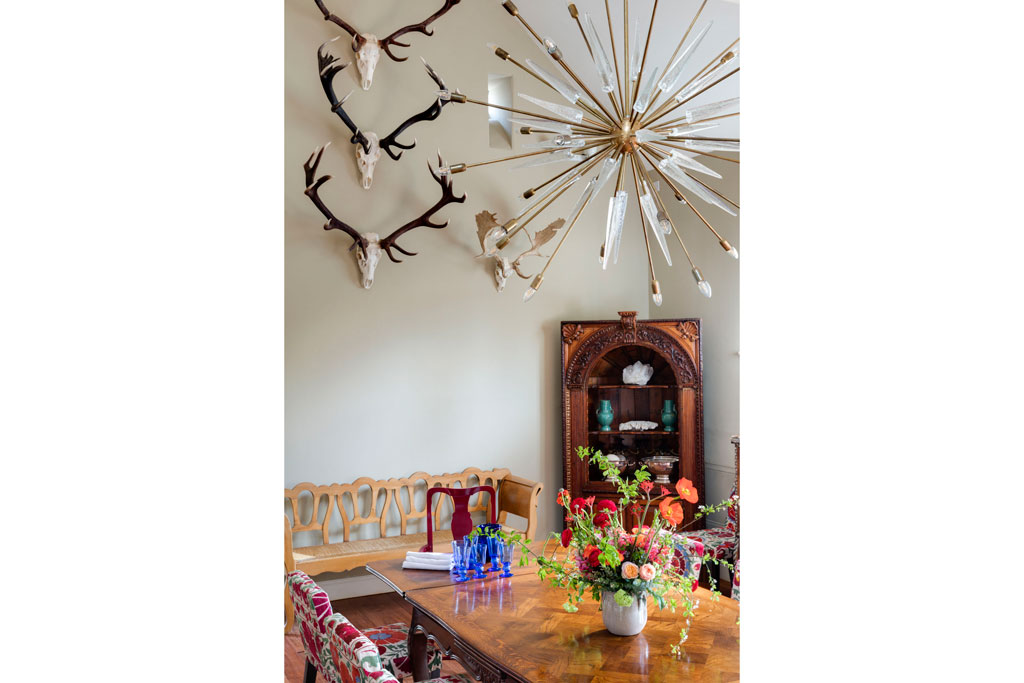 Do you have any interior brands that you love and always go back to?
I do have some favourites. I have been buying all sorts of beautiful things from Jerome, at Les Couilles du Chien. Most recently a pair of gold glass egg lamps which are really delicious. He always has interesting things to tempt me. He now also has a store in Liberty's.
Portuondo on Pimlico Road is also a good source of mid-century finds. My 1950 electric blue Charles Ramos chairs are from them.
For amazing tableware, Summerill and Bishop is the best, and they carry my favourite line from Paris, Astier de Villatte.
What's your favourite room in your house?
Our sitting room; it has amazing light, huge sofas, a large TV and a well-stocked bar! We spend quite a bit of time in this room.
Where's your best view?
The back of our house is joined by a terrace and overlooks an ancient pond. It is pretty idyllic, with the North Norfolk coast in the horizon, so we get amazing skyscapes and beautiful sunsets.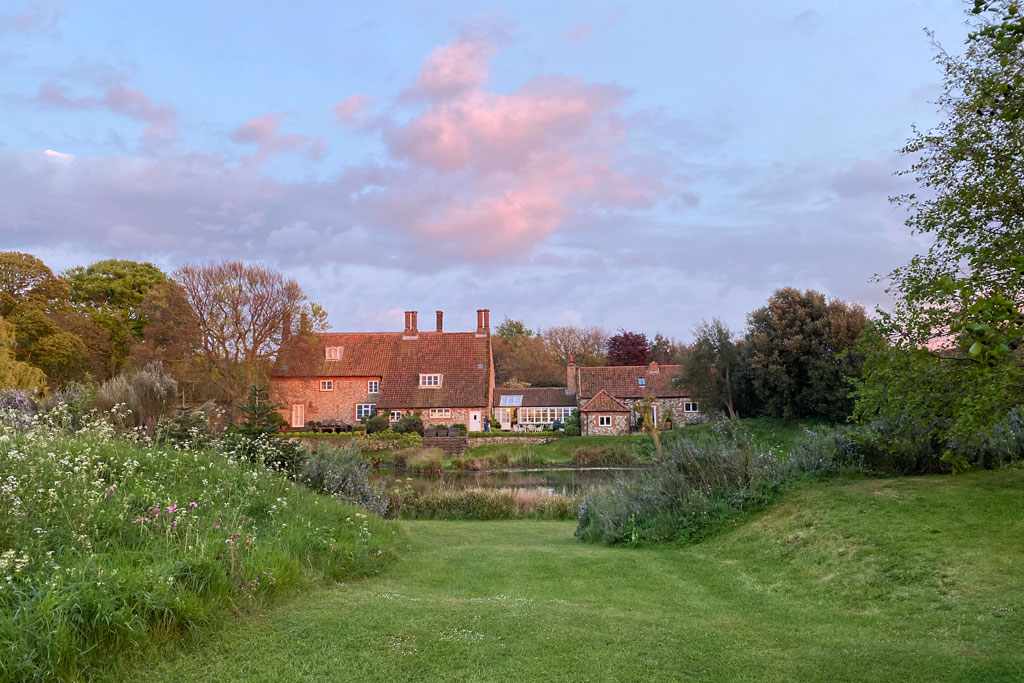 What's your signature dish – can you share the recipe with us?
At the moment it is my Spanish tortilla, it seems to be the hit of lockdown! I sauté 2 onions and 1 clove of garlic in olive oil until golden, and I add some chopped chorizo. In a separate pan, I cook the potatoes, in 1cm cubes, also in olive oil. I then mix it all up with 6 beaten eggs, and return it to the pan. Once it has developed a golden crust, I flip it over with a plate, cook the other side, et voila! Weekend tapas lunch with a green salad (and brilliant cold the next day).
Share your top five books with us if you were to start a book club
Goin Fishing by Negley Farson. It inspired my early fly-fishing career and it guided me to appreciate the natural world when I travelled. I think I am going to re-read it and share with our daughter
The Medici by Mary Hollingsworth. It's a fascinating theme, I loved reading the personal story behind the patrons of so much of the art I love, and I couldn't put it down!
The Return by Victoria Hislop. My mother in law has just given it to me, so it is next on my list to read.
The Forgiven by Lawrence Osborne. It's hard to put down. Fast and brilliantly observed, and reminiscent of Paul Bowles.
The Hare with the Amber eyes by Edmund De Waal. I have just started this book by one of my favourite artists. He has such an eye for beauty, I am curious to see how the book goes.
Share your must-see TV and movie list
Movies: I have been re-watching oldies like Casablanca and anything by Wes Anderson.
For TV, I've settled into the whole series of Sherlock with Cumberbatch again, it's brilliant. I think I might re-watch Breaking Bad! Perfect for lockdown.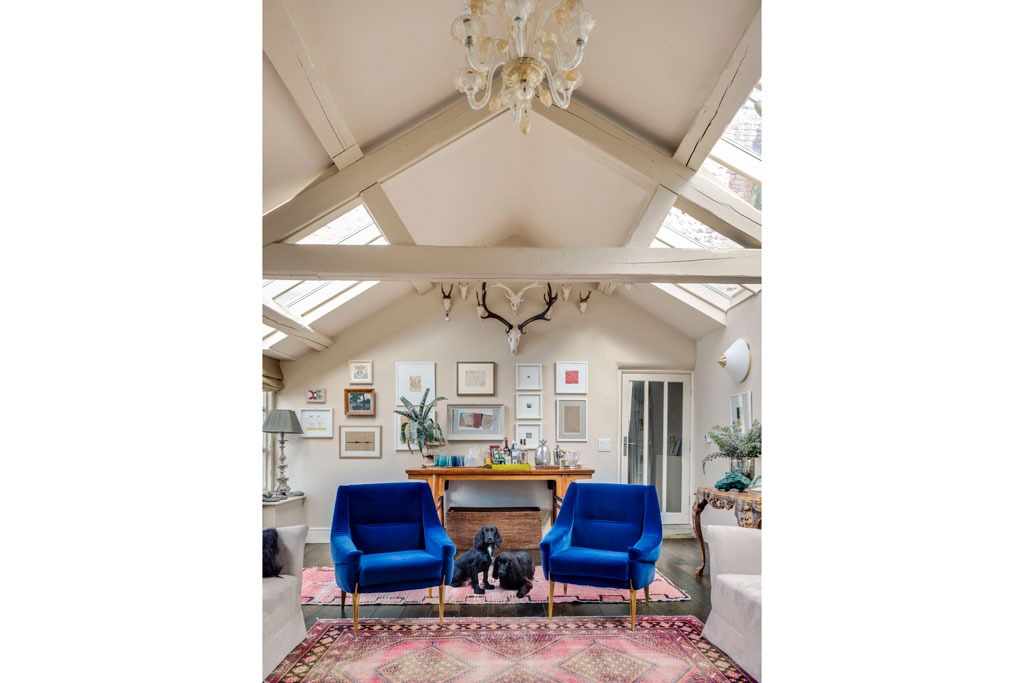 If you're working from home at the moment, how have you designed your space and any tips for other home workers?
I have had to tidy up my home office a bit as it had become a bit of a dumping ground and I work better if it is a bit more sorted. I am lucky to have a separate space where I can work, and I have set it up more ergonomically, with a separate screen and a good chair to avoid getting backache as I am spending so much time at my home desk on video calls. We have also been quite strict stopping at five, going for a walk and trying to get some fresh air.
What's the first thing you do when you get up in the morning?
I make a coffee, and water my windowsill vegetable seedlings – I am doing quite well with my vegetable garden, and the windowsill is now overflowing. I find this very therapeutic.
And how do you love to spend your evenings?
Early evenings in the garden, tending to the vegetable patch, transplanting and re-potting, and walking with the dogs. After supper we are watching lots of TV and playing backgammon.
If you were to throw a party at home, what are the key ingredients to make it go with a swing?
Good friends, I miss them… and lots of cocktails, yummy tapas and great music.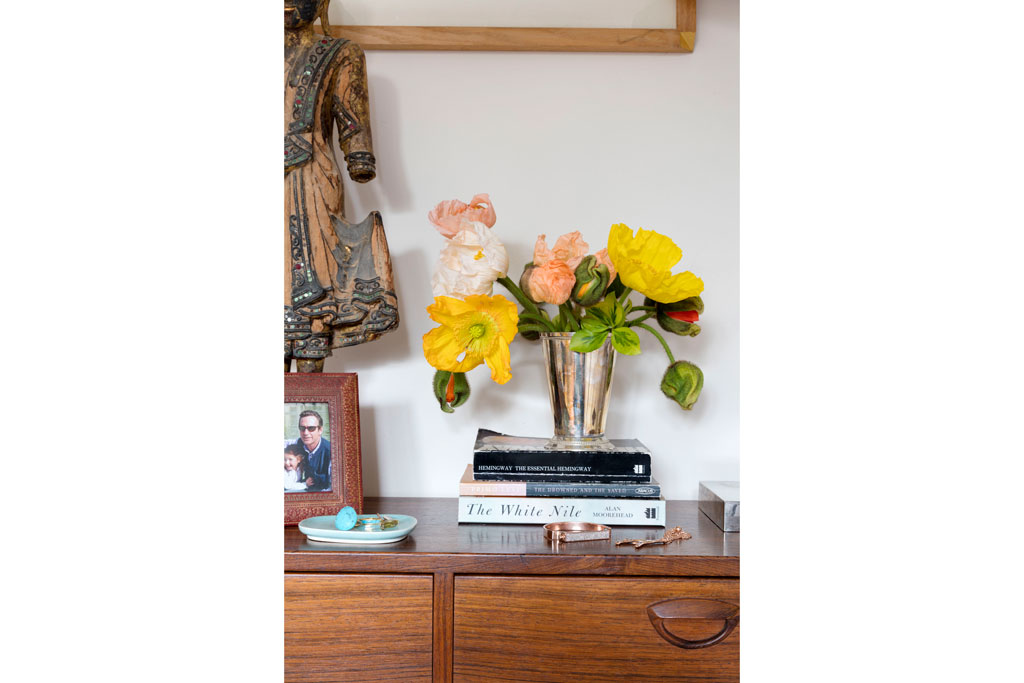 What gadget could you not live without in your home?
The mandolin in my kitchen. So simple, but I use it a lot. I am currently making thinly sliced fennel salads.
How do you keep fit at home?
I have not done any Zoom yoga or fitness yet, but I have pencilled in The Class, as it looks great. We are lucky to have so much space around us so we are walking more than ever, further each day, so I feel fitter than before lockdown.
Whose home would you like to be a fly on the wall in?
Anthony Gormley's studio in his house in Norfolk. I would love to see what architect David Chipperfield has done with the interiors. Plus, I would love to meet Gormley.
What could you really do with now you're spending more time at home?
More space to plant out my vegetables. I have actually ordered two raised bed kits as I am growing so much from seed. They arrive next week, and I am pretty excited!
What makes a house a home?
All the personal things like photos, books and mementos from our travels, gifts from the family. All those things bring back good memories.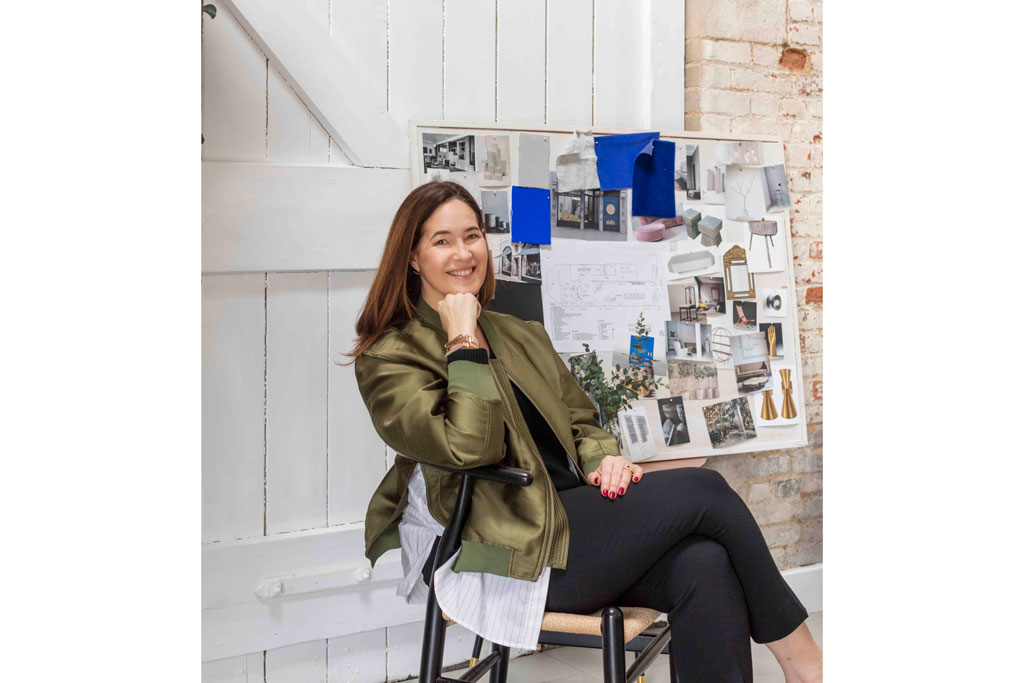 MORE AT HOME WITH:
---