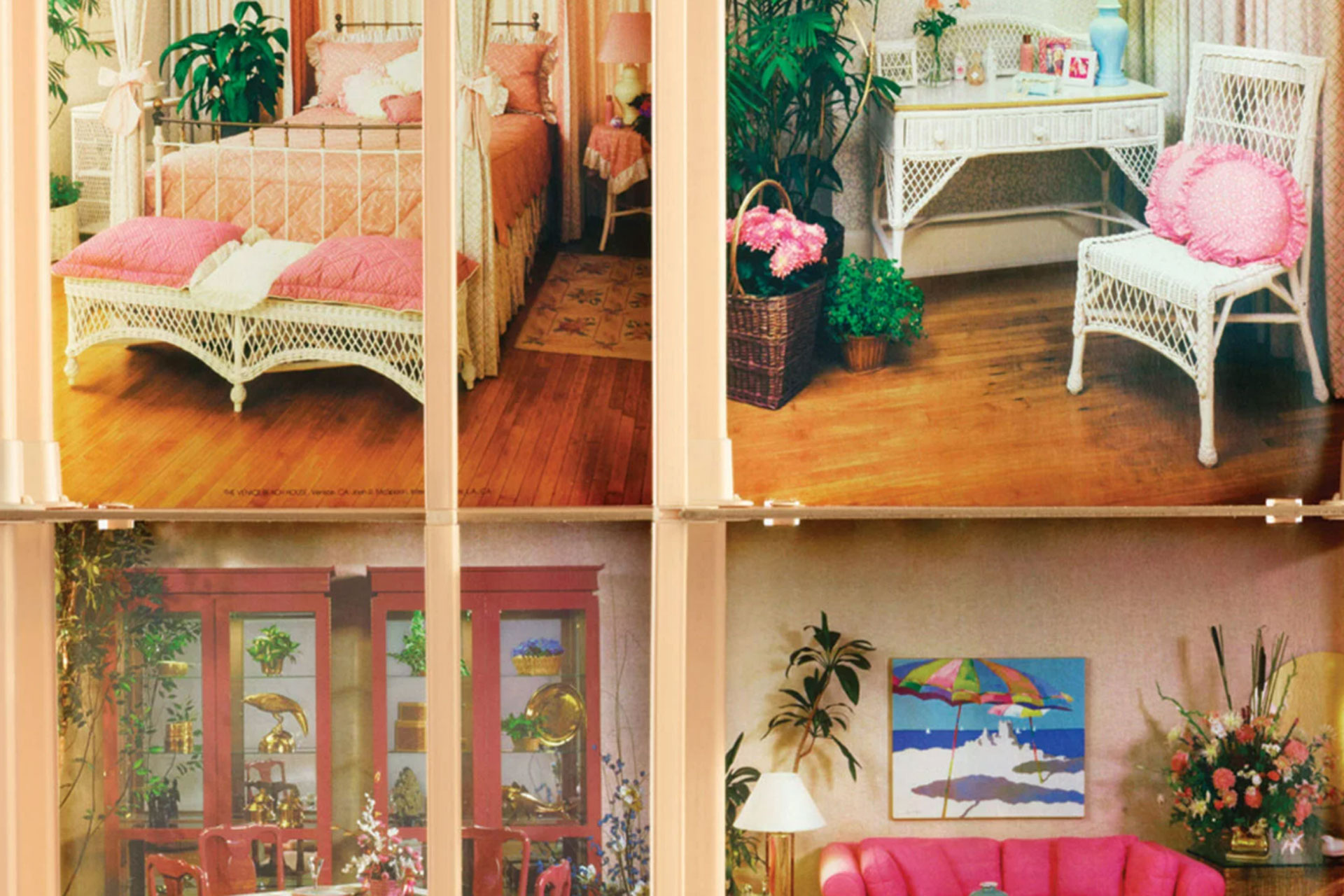 Barbiecore Interiors: Live Like Barbie With Dreamy Homeware
---
BYOBDH (Build Your Own Barbie Dream House)
It's no secret: we're obsessed with the new Barbie film. Greta Gerwig's new film featuring Margot Robbie has infiltrated our summers, our outfits and, lately, our homes. Transporting us back to a nostalgic 90s aesthetic, everyone's talking about Barbiecore interiors, the latest in microtrends mostly perpetuated by TikTok and social media. Fittingly, it's the Barbie Dream House's 60th anniversary, too! So, how can we style our homes like the Barbie Dream House, achieve that 90s look – and how can we do so without opting into a passing trend? 
What Are Barbiecore Interiors?
We know what Barbiecore looks like for our wardrobes: ultra-pink, playful, slightly-clashing shades of the classic Mattel doll's favourite colour. It calls on 70s, 80s and 90s fashion, thanks to iconic eras and iterations of the doll. But what does it look like for our interiors?
With the 60th anniversary of the Barbie Dream House, we look to the oh-so-timeless 1983 Town House for inspiration. Surprisingly, it's not just pinks – Barbie's home is cohesive, using whites, greens, pale blues and pinks to draw together her rooms. Walls are fairly neutral to allow the furniture to speak, and furniture uses timeless materials (we love the wicker chairs!). Barbie's Dream House is brimming with personality and feminine charm, not quite leaning into maximalism but certainly not minimalist.
For creating the look at home, it's ultimately about playing with colour and taking some risks – no piece is particularly neutral in the Dream House. Obviously, pink is a colour splashed throughout.
But what about the sustainability of this? It's no secret that microtrends are not ideal for the environment, and encourages throwaway culture (and in 2019, one third of adults reported throwing away furniture that was still in good condition).
So, is there a way to play with your real life dream house without damaging our planet more widely? Surely, if this is a passing trend, then there's no way. We asked certified-experts of pink nostalgia at Laura Ashley. Helen Ashmore, Laura Ashley's head of design, tells us that we need not fear – this is not a passing trend. 'There are elements of the pink-dominating aesthetic that has longevity,' she says, 'and you can introduce the Barbiecore look in many different ways.'
To engage in this trend responsibly, then, Helen advises playing with details as opposed to allowing it to dominate your space. This means playing with motifs that hint at Barbie, rather than aiming for a full-blown home makeover in the brightest shades of pink (although, if you think that bright pink is the look for your forever-home, more power to you).
'It's not just powerful colours,' says Helen. 'Pale blushes and playful pinks can be used for a softer take on the trend. You can also introduce floral motifs and girly details – our Loveston pillowcase set, for example, uses a small-scale ditsy print in a delightful colour palette, and finishes with pretty tie details for that feminine touch.'
Helen's Top Tips For Barbiecore Interiors That Don't Hurt The Planet
Play with details. Small ties on bedding that add femininity is a gentle means of adding elements of the Barbie Dream House to your interiors.
Florals are key. Ditsy prints are classic and nostalgic, which is what Barbiecore is all about.
Softer tones can be a subtler way to commit to the aesthetic without needing to go all out with bright, hot pinks.
Barbiecore Interiors: The Edit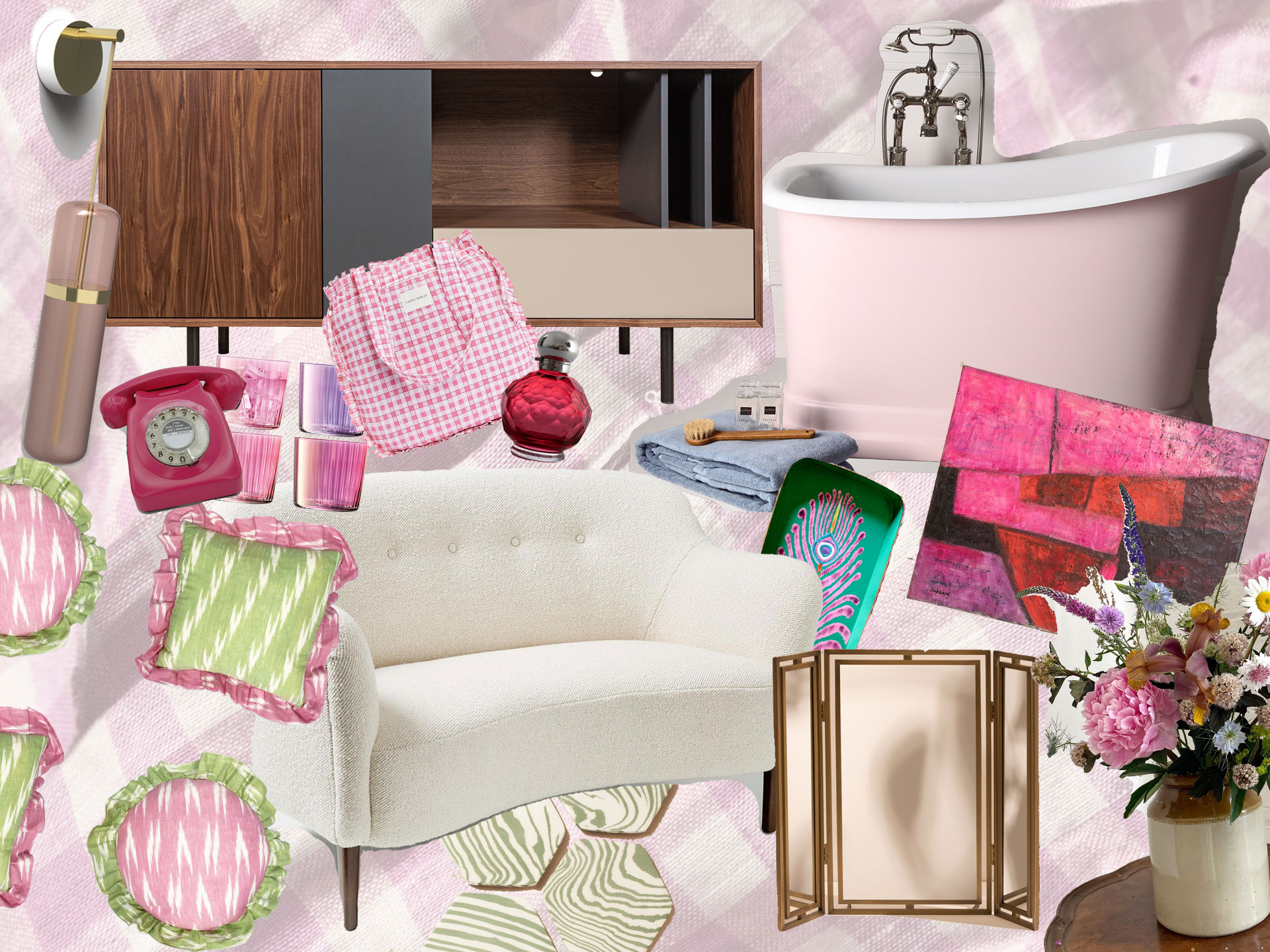 Finally convinced to play with hot pinks (or gentler splashes of colour)? Here's our pick of the homeware items that are serving up total Barbie vibes – and we love where we've found secondhand gems. Barbie probably thrifts her furniture, anyway.
Sign up to the House Guest newsletter for interiors inspiration straight to your inbox every month.